Ecommerce Website Design Inspiration
Do you need to redesign or build an eCommerce website?
Are you looking for some online store inspiration?
How to build an eCommerce website from scratch?
Our carefully curated blog of striking eCommerce websites is not only inspiring, but these eCommerce solutions also possess all the requirements for online growth.
The eCommerce business examples that made this list meet a range of important web design criteria such as outstanding UX design, appealing aesthetics, seamless navigation, and the ability to fulfill their eCommerce purpose: increase sales!
Whatever the nature of your eCommerce business, we're confident you'll be inspired by these dynamic and diverse best eCommerce sites.


Success Stories
Delivering Business Results: Our Digital Marketing Case Studies
Best Ecommerce Websites of 2024
MARMOT. Best E-commerce Websites Made by Comrade
AWAY. Best E-commerce Fashion Websites
SALTY K. Best Online Store Apparel Websites
BOSE. Best E-commerce Electronic Websites
TARGET. Best Design General E-commerce Websites
Best Ecommerce Projects Made by Comrade Digital Marketing Agency
MARMOT
This e-commerce website design captures the essence of adventure that the brand wishes to communicate. Its high-quality photos, strategically placed on the home page do a fantastic job (if we do say so ourselves) at making the outdoors seem fun. The product pages are well-designed and easy to navigate, making online shopping an enjoyable experience.
EUROPA EYEWEAR
Europa Eyewear's web design produces an excellent eCommerce platform that illustrates how a company serving B2B and B2C can be appealing to both market segments without sacrificing anything. The contemporary, sleek website reflects the company's high-end brand image while exuding accessibility. Its sophisticated back-end structure ensures effortless user interaction.
HUMON
Humon manufactures a muscle oxygen sensor tracker that allows athletes, sports teams, and performance labs to optimize their workouts and minimize injury risks. Its visual product showcase banner does an impressive job of demonstrating how the censor's components fit together, as well as highlighting key benefits. From its testimonials to product details and lead capture form, this website ticks all the right eCommerce design boxes.
Best Ecommerce Fashion Websites
AWAY
This simple, user-friendly eCommerce store beautifully showcases its luggage and bags designed with the modern traveler in mind. We appreciate the simple, high-quality product images and straightforward purchasing and checkout process.
GOORIN
The popularity of this milliner exploded when Bryan Cranston wore its Pork Pie hat in the TV show "Breaking Bad." We love how mobile-friendly this eCommerce website is. Its "Services & More" page is an informative piece of content marketing, that teaches customers how to determine their hat size. It's a good example of how to design the user's journey through the sales funnel.
DOLLAR SHAVE CLUB
Dollar Shave Club has some funny ads. We like the fact that this simple, straightforward brand has successfully used its eCommerce site to advertise its easy, well-designed subscription service. The user-friendly eCommerce platform guides customers through a seamless customer journey. We're surprised they don't have more people signing up to the Dollar Shave Club!
Best Online Store Apparel Websites
SALTY K
This eCommerce website is a great illustration of how you can engage customers via social media (in this case Instagram) to create an innovative and hip eCommerce web design. The provocative photos draw viewers in, while its simple shipping and returns policies are clearly laid out below the hero banner, making purchasing a breeze.
THIRDLOVE
ThirdLove is more than just an online underwear retailer. The brand is successful at creating communities that connect women from all walks of life. Glancing at ThirdLove's eCommerce store and product photography, you'll find a comfortable shopping portable, that truly speaks to women's underwear pain points. It's non-judgmental and unpretentious, illustrating how just how well the brand understands its target audience.
Best Ecommerce Electronics Websites
BOSE
Designed for commercial and private use, Bose products are highly sought-after for their quality and innovation. The electronics company produces a wide variety of products. Their best ecommerce design is excellent at listing different product categories in a user-friendly way. Additionally, the site design is a good case study of how a company can serve both B2B and B2C markets online.
OCULUS
This eCommerce website design is another great example of how the company serves VR program developers and ordinary consumers. The sleek graphics, user-friendly navigation bar, and informative blog create one of the most inspiring eCommerce stores.
Ecommerce Websites from Miscellaneous Categories
TARGET
Target needs no introduction. What we truly appreciate about this e commerce website design is its functional layout. Think about this: Target sells tens if not hundreds of thousands of items, but the website isn't clutter-filled and is still simple to navigate.
Organized product titles to detailed product descriptions and amazing product photos ensure this web design stands out. A simple sales process, as well as payment facilities, are the highlights of this thoughtfully designed online store.
BUGABOO
Bugaboo strollers and car seat accessories are all the rage with new parents. They're sleek, light, and easy to transport. We like the Bugaboo website for its simple-to-use menu as well as the concise, clear details it offers about the brand's 100-day trial, spare parts, and outlet centers.
If you're enjoying this top e-commerce website design list, why not take a look at our favorite children's entertainment websites?
MVMT WATCHES
This clean, minimalist eCommerce site embodies the same simplicity as its watches. Customer incentives such as free delivery on every purchase are prominently displayed without diminishing the stylish web design. A visitor's online shopping is made easier with simple product filters, so they can narrow down exactly what they're looking for.
PELOTON
Premium indoor cycling and spin class subscriptions have thrust Peloton into the spotlight as a leading home-fitness company. We like its simple and elegant eCommerce website design. There are no gimmicks, catchy slogans, or jargon. Pared-down navigation choices offer all the information a potential customer needs to order.
DEATH WISH COFFEE
This quirky company offers the strongest coffee in the world. Its fair-trade beans undergo an exclusive roasting process that's USDA-certified organic. We love the animated hero image and the clever copy that plays on the company's name.
Death Wish Coffee functions as a B2B wholesaler and is another great eCommerce website design that shows how you can combine B2B and B2C operations into one user-friendly, fun site.
The founders have a "killer" blog as well as a podcast that features prominently on their website. The online business also does a fantastic job at preserving the small-town atmosphere reminiscent of its humble beginnings.
Liking this list of great eCommerce websites? Then take a look at our list of top food industry eCommerce website designs.
RITUAL
Ritual is an innovative 21st-century online store that makes premium vitamin formulations for men and women delivered directly to your doorstep. We're impressed with this eCommerce website design. Its vibrant and energetic colors embody health and vitality. We also love the extensive amount of information available on the eCommerce platform to educate customers.
SARAH AND BENDRIX
Sarah and Bendrix offer custom-made, stackable wooden toys for kids. The eCommerce store has a simple design, with a gentle, muted tone that embodies child-like innocence. An uncomplicated navigation menu and checkout system make purchasing these exquisite toys easy.
WRITEPADS
Writepads is a B2B/B2C hybrid company that has improved the art of note-taking. With a broad range of products for wholesalers and consumers alike, Writepads has found a unique consumer niche that loves its notepads. Social proof, in the form of customer reviews, provides further encouragement for visitors to buy their products.
CARID
Carid has one of the best eCommerce website designs for car lovers. The online store offers the most extensive product range for basic car repairs, maintenance, high-performance construction, and modification.
Customer service is made a priority with a knowledgeable staff available to help. The eCommerce website design also has a wealth of filter options to customize product searches.
We're super impressed by this web design. The eCommerce website effectively organizes and dissects myriads of videos, products, and an abundance of detailed descriptions without cluttering the screen.
We believe this is one of the most effective eCommerce websites currently available.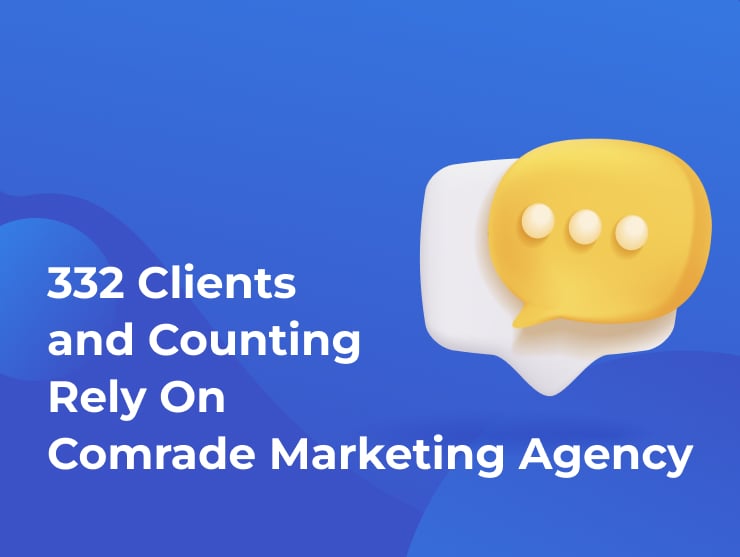 What's Required to Build a Beautiful, High-Performing Ecommerce Website?
The most simple, yet complex requirement for any eCommerce website is it must fulfill customer needs.
Judging from this list, you can tell there are so many different eCommerce website designs that are equally effective at selling.
While product pages may change and design templates may vary, successful online stores have the following:
Easy navigation;
Effective segmentation of products;
Concise and descriptive product descriptions;
High-quality images and videos;
A smooth checkout process;
A variety of payment options;
Clear calls to action; and
They appeal to logic and/or emotions.
An eCommerce website design should also be responsive, meaning it must function well across mobile devices. Nowadays, consumers switch seamlessly between mobiles, tablets, and laptops, and expect online stores to work well, regardless of the device they're searching on.
Additionally, web design elements are optimized differently for mobile devices. For example, text size on a desktop won't look the same on mobile. Similarly, pop-up advertisements tend to frustrate mobile users more than desktop ones because they block the entire mobile screen.
Most mobile-friendly web designs also make use of hamburger-style menus to decrease clutter and improve navigation. Lastly, all websites should implement search engine optimization (SEO) campaigns to ensure they rank high on SERPs.
Fulfill customer needs with an effective eCommerce website design by Comrade Digital Marketing Agency. Schedule a free consultation.
Design Differences Between B2C and B2B Ecommerce Sites
Both B2C and B2B eCommerce website designs need to be clear and concise, aesthetically pleasing and offer details about products and services.
However, B2B customers tend to base decisions on logic, information, and benefits, whereas B2C consumers are more swayed by emotion.
B2B eCommerce website designs should include content tailored to end-users and decision-makers. Their sales cycles are longer than B2C, so information is usually more detailed and informative than B2C.
They typically have:
Comprehensive buying guides;
In-depth product videos;
Loads of articles and blog posts;
Easy access to a sales rep when the buyer needs one; and
Case studies outlining customer success stories.
B2C eCommerce stores are typically used to learn more about a company and its products, whereas consumers want to find and purchase products on a B2C site. So, naturally, because the buying process is different, the UX design won't be the same.
B2C customers are largely individual buyers. Their purchase decision does not depend on or affect others much. As such, their product line considerations are less complicated.
For instance, someone searching for a winter boot will read reviews, look at the color and price, and consider whether it complements their personal style.
B2C websites frequently include:
Clear, high-quality images;
Discount offers;
Reviews and ratings;
Social proof (sometimes with user-generated social media material); and
Product features and highlights
Turn around your digital marketing strategy
Need Help with Your Ecommerce Store?
To revise: A high-performing eCommerce website is like a digital storefront designed to attract your target audience. Having an online store can lower running costs, increase product visibility, reach an unlimited number of people and offer a more personalized customer experience.
A top-quality eCommerce website design requires a skilled team of web developers and designers adept at the unique details of the eCommerce design process. If you're concerned your existing eCommerce website is not performing well, or you want to launch a brand-new online store, our expert eCommerce web designers can help.
We'll gladly answer your website design questions concerning Shopify, WooCommerce and Magento development services, and provide a full website analysis free of charge.
Frequently Asked Questions
In what cities do you work?