We know how to make your phone ring
Powerful Online Marketing for Home Services, General Contractors and Remodeling Companies
Our Promise
We Help General Contractors & Home Services Businesses:
increase targetted traffic
generate qualified sales leads
improve brand visibility
Average results generated for our clients
2.5x

INCREASE IN SEO TRAFFIC
70%

SALES QUALIFIED LEADS INCREASE
120%

INCREASE IN PPC REVENUE
35%

CONVERSION RATE INCREASE
Online Marketing With High Return on Investment for General Contractors & Home Services Companies
High-performance digital marketing expressly tailored to the home services industry ensures you reach your target audience in the most cost-effective way available. In fact, digital marketing for general contractors and home services companies delivers a higher return on investment than traditional marketing.
Our specialized digital marketing campaigns are built to deliver increased traffic and sales to your business while spending far less than you would on traditional forms of outreach. Harness the power of the Internet to attract customers and grow your business.
We Help You Grow Your Business
We take the time to get to know you, your business, your competitive landscape and target market. We don't take guesses on what will work. We do our due diligence and craft a digital marketing plan specifically suited to your business goals that will deliver. Simple as that.
Once your campaign is launched, we continuously monitor its progress and, when needed, tweak certain elements to ensure effectiveness. We are completely accountable and transparent, hosting monthly follow up reports and meetings to keep you apprised of our progress. Our only benchmark is to grow your business.
Who We Help
We service a wide array of businesses in the home improvement industry, from general contractors to electricians, painters, plumbers, roofers, flooring to HVAC companies and beyond. If you don't see your service area on the list below, don't worry. Let's set up a call and see how we can help.
House cleaning (maids)
Home Services
Landscaping
Construction
Flooring
Remodeling
Grow Your Customer Base
Talk to an expert and get a complimentary marketing assessment
and customer generation plan.
5 Powerful Steps to Deliver Killer Results for Home Improvement Businesses
We approach your marketing campaign through the lens of your target customer. What are their needs? Where are they searching for information about home services?
While there are many technical elements involved, the truth is, these five simple but powerful strategies are at the heart of all you need to achieve online visibility.
step 1
Strategies That Work
Many people don't know it, but there's actually a science to marketing for general contractors. We take that science to the next level by adding the human element of a fantastic team with years of marketing experience in the home services industry.
We begin your project with a full discovery phase, where we conduct market research and get to know your construction business, revenue goals, and budget. We audit your existing home service website (if you have one) and craft a plan of action to achieve the results your business needs within a set amount of time.
step 2
Beautiful, Conversion-Friendly Website Design
Your website is your most important business asset, but if poorly designed, it will cost you revenue (lost customers). In contrast, a high-performance website delivers invaluable traffic and, in turn, customers. To give you an idea, statistics reveal that nearly 90% of all consumers will shop with a competitor if they've had a poor experience on your website.
Needless to say, the first thing we look at is your website. Do you already have one? If so, how is it performing? If you need a brand new website, we get to work, building.
Your new site will be built on a robust SEO-rich foundation, with proper site navigation, sales funnels, and enhanced user experience. When designed properly, your website will support all your digital marketing efforts, help you rank higher on Google, generate increased organic traffic and revenue, and even save you money over time.
step 3
Search Engine Optimization (SEO) for Home Service Contractors
Quite simply, Search Engine Optimization, or, SEO, is the most valuable asset in your digital marketing arsenal. Indeed, it is an investment in your business that pays for itself as it delivers organic traffic over time. SEO means playing the long game. It takes time and dedication to build an effective campaign, but the data prove the efforts are worth it.
Consider that 93% of all online experience begin with a visit to a search engine and, compared to outbound marketing (i.e. cold calls), which have a close rate below 2%, search engines generate a staggering 15% close-rate. The catch is — your business needs to appear on the first page of Google, Bing, or another search engine to achieve those results. But there's a way to do this – and that's through SEO.
Think of Google as of today's newspaper. When a local prospect searches online for "contractors near me" or "the best HVAC company in Chicago" what will Google bring up? In a nutshell, SEO is about ensuring that your company appears on the pages of search engines when prospective customers are looking for the types of goods and services you provide.
At its core, SEO is about enhancing your website so that Google and other search engines find, index, and rank your site higher than those of your competitors. It's important to select a digital marketing team with deep technical knowledge of SEO, as this channel requires consistent adjustments due to the fact that search engines constantly update their algorithms. Once your team is in place, there's truly no stopping your business from growing substantially.
step 4
Content Marketing (SEO)
Content marketing signifies any written content that markets your business. It can be helpful information on your website, landing pages, a blog, specialized guides, promotional emails, and more. Content is a crucial part of your inbound marketing strategy, generating 8 to 10 times the number of leads as outbound efforts.
Best of all, content adds genuine value to your customers. For instance, by answering their questions about home improvement on your website in the form of a blog post or "how-to" guide, you position your business as an authority on the subject. This, in turn, builds trust.
Content marketing can work quickly, as is the case with follow up emails reminding customers about an item or service they have expressed interest in, and it can work steadily over time, as is the case with blog posts. The higher the amount of quality content on your website, the higher Google and other search engines rank your business. You see, each component of digital marketing ties back to the other.
step 5
Pay-Per-Click (PPC) Advertising & Retargeting
Tailored specially for contractors and home improvement businesses, PPC and retargeting ad campaigns are a powerful addition to your arsenal that works quickly and delivers an excellent investment return. Consider that PPC ads deliver a staggering 200% ROI (yes, you read that correctly), and the click-through rate (CTR) on retargeting ads performs 10 times better than the average display ad (PPC ad). Your business type dictates which ads are right for you.
PPC ads are based on keywords relevant to your industry and locale and help prospects find you easily when they're searching for information related to your product or service. Retargeting ads, on the other hand, track and market to previous visitors to your website.
Based on research, we'll recommend the right channel(s) for your ads, whether it's Google, Bing, Facebook, Yelp, or a combination of several. The moral of this story? Click-through ads deliver meaningful results quickly and in a cost-effective way, as you only pay only when someone clicks on your ad.
bonus
Email Marketing
Emails are another powerful yet often underutilized tool at your disposal. Data show that for every $1 you spend on email marketing, you'll see a $42 return on investment. Pretty hard to beat. It can take days, weeks, or even months, but research shows that emails are effective. Not only are they the preferred method of communication among most shoppers, but emails are an excellent and affordable way to nurture the customer relationship.
bonus
Social Media Marketing
Social media is a terrific tool for generating brand awareness and offering prospects new ways to engage with your company. It affords new avenues to offer customer support, share information, promotions, ideas and more. While not every business lends itself to performing well on social media, many home improvement businesses do. Let's explore how your business can benefit from social media platforms.
Not Sure Where to Begin With Digital Marketing?
All it takes is a phone call and you'll be empowered to with learning what it takes to grow your business.
Call (312) 265-0580 or contact us online today
to set up a free evaluation and business growth plan.
our work
Diverse Industries.
Common Challenges.
The trusted digital marketing agency for construction & home services companies across the country.
partners:
awards:
HOW WE CAN HELP
Why contractors and home improvement companies choose us
We will only take on your project if we are 100% sure that we can deliver the results you need. Once we're hired, we establishing clear goals with KPIs, remain transparent and in constant contact, and work quickly to deliver meaningful gains.
EXPERIENCE IN YOUR INDUSTRY
Since 2008, our digital marketing campaigns have delivered revenue growth for contractors, home improvements businesses, and companies just like yours.
GOAL ORIENTED AND ACCOUNTABLE
We set robust yet realistic goals for traffic and lead growth and are data-driven. For the duration of our contract, we'll provide monthly progress updates, and always be available to take your call.
COST-EFFECTIVE EXPERTISE
For the cost of one full-time employee you reap the benefit of an entire team (9 people) of experts in construction and home improvement marketing dedicated to growing your business.
WE GUARANTEE RESULTS
We are among the only digital marketing agencies to guarantee our results.
---
I have seen more actual marketing work and better results happen in the last 90 days than I have seen since I started this business (20 years ago)
Justin / President / Earth Development
---
This company has been a great find. After thoroughly researching similar companies in the area we contacted Comrad and this was by far the best decision we've made when it comes to marketing.
---
Comrade has helped our company find its place on the internet! They built our company a beautiful brand new website from the ground up! Their knowledge of SEO work is incredible. They continue to propel our company forward with online advertising to this day. Would highly recommend Comrade to family and friends. Excellent people to work with!
Eric O'Bannon / COO / O'Bannon Plumbing & Sewer
Blog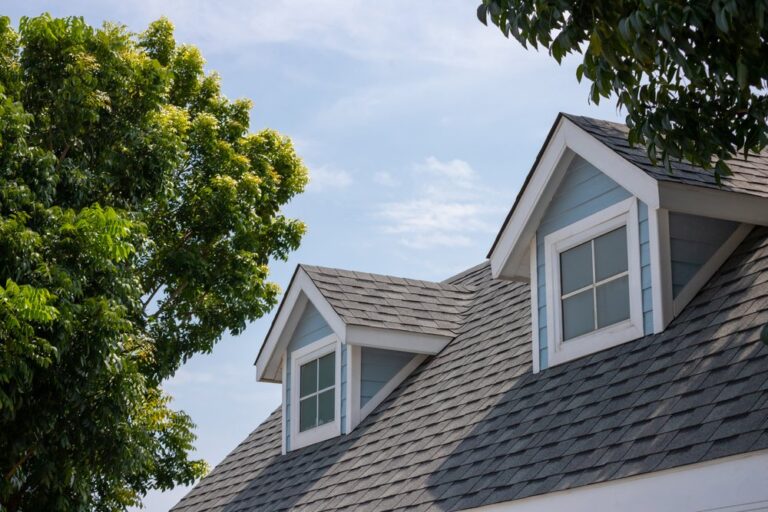 Growing Sales + Increasing Lead Flow
Building a Website
Growing Sales + Increasing Lead Flow + Creating Great Content
FAQ
Web Design & Digital Marketing Questions our Home Improvement Clients are Typically Asking
Which home improvement industries do you specialize in?
We serve a wide array of home services businesses including contractors, HVAC, painting, plumbing, electrical, roofing, stone fabricators, cleaning, construction, and more. If you don't see your sector listed here, don't worry, we help businesses of all kinds. Please give us a call to discuss your particulars.
What if we already have a website?
We will review your existing website to ensure it has all the necessary elements to provide information to your customers and convert your prospects to leads. In many cases, we do end up redesigning the website.
Do you offer a guarantee for your Digital Marketing services?
Simply put, we understand that marketing is a big investment for your company. We want you to see the results for yourself without stress about your bottom line. With this in mind, we've tailored a guarantee unheard of in the industry. Please call us to discuss our special package where we work on your project at 50% of your contract rate (not including the ad spent) until we generate tangible results for you.
What's the advantage of hiring Your Digital Agency instead of one of your many competitors?
We've been executing successful digital marketing campaigns for home improvement companies since 2008. Our portfolio of successful projects speaks for itself. Our team comprises experts in web design and development, SEO, PPC, and other forms of advertising, content, analytics, business strategy, and more. Best of all, we are among the only marketing agencies to guarantee our work.
How much does your services cost?
On average, our pricing ranges from: $1,900 - $3,500 / month. As we specialize in a high return on investment marketing that allows your business to scale, the cost is relatively minor and indeed, pays for itself over time.
How long will it take to start seeing improvements in sales?
Of course, the specific answer depends on your unique business metrics, competition, and how aggressive your marketing campaign is. SEO, for instance, takes some time to ramp up while PPC and other aspects of digital marketing are faster-acting. On average, however, our clients typically start to see a meaningful ramp-up in qualified traffic, leads, and conversions by around the 90-day mark.
Average clients see a 4.5x ROI
Request a Quote
Next step after you request a quote:
We will research your company, your local competitors and provide a detailed growth plan to improve your ROI within 12 month.