As long as there are buildings, there will be work for electricians. Like plumbers and hairdressers, they provide an essential service that doesn't date. The only difference is that now clients don't rely on local notice boards, classifieds, or the Yellow pages to find electrical companies.
Instead, they use their smartphones to search online.
Our electrician digital marketing experts love helping contractors accelerate online sales and have put together this guide for electrician businesses of all sizes to help improve their online presence and boost profitability.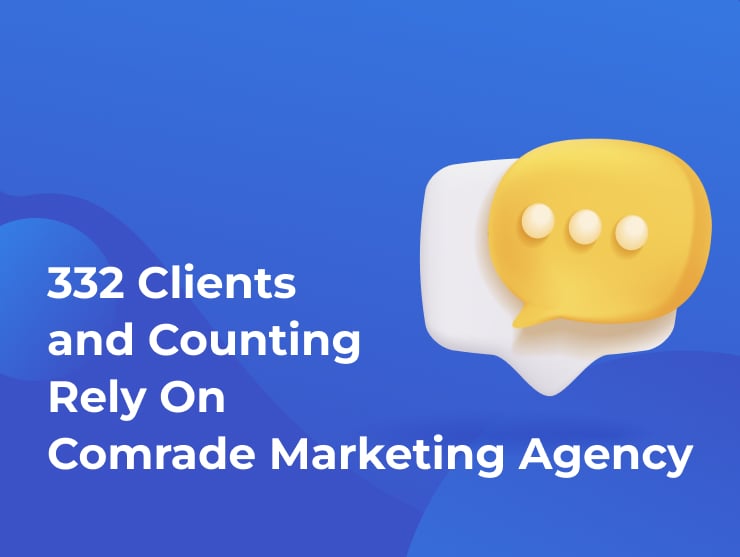 Let's find out
How Does Electrician Online Marketing Affect Electrician Companies?
According to HubSpot, a whopping 97% of people learn more about local services online than anywhere else. The process of using digital technologies, known as digital transformation, to meet changing business and market needs has become the norm. Now, it's imperative for the business growth of every electrical service business to use a marketing strategy and different electrical contractor marketing ideas that get them noticed and accumulate new leads online.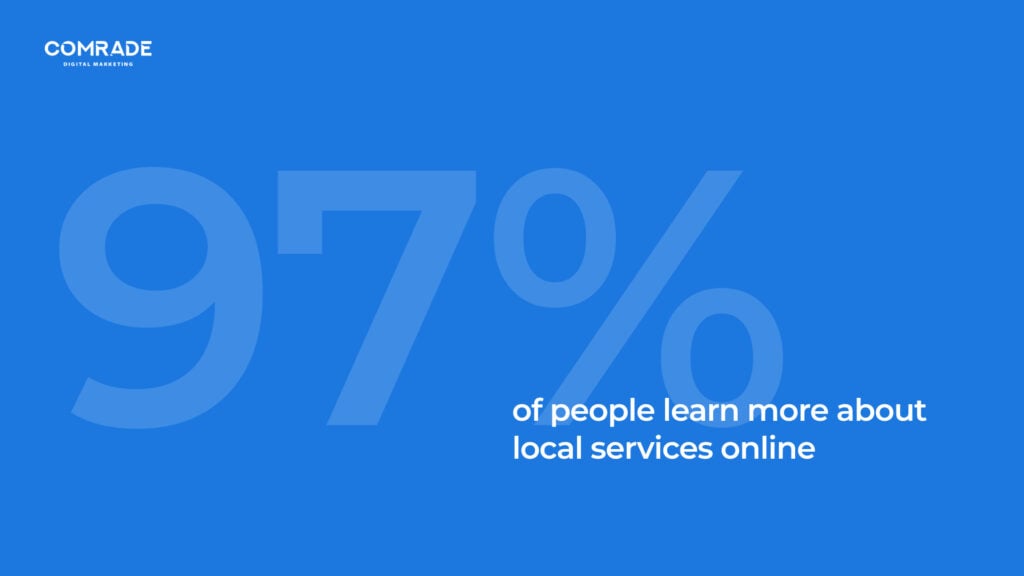 Benefits of Digital Marketing for Electrical Contractors
Electrical digital marketing is low cost with a high return on investment. Easy to measure and adjust, it brings increased internet traffic to your website, ensures your business reaches more customers, and raises profits. You're probably thinking this sounds promising, but how exactly does digital marketing work?
Is Traditional Marketing for Electricians Dead?
Traditionally, local electricians would likely advertise on community notice boards, in newspapers, on billboards, or drop pamphlets in people's mailboxes. They'd rely on word of mouth and their company details stuck on their cars with vinyl, and hope that advertising their services around local neighborhoods and cities would generate businesses for their electrical company.
Why Electricians Should Use Internet Marketing
Electrician online marketing does the same thing, except it is digital, direct, targeted, and measurable, which means no effort goes to waste. Digital campaigns that don't yield desired results can be tweaked immediately to reach business goals. So, instead of handing out pamphlets to a wide group of people who may not all need your electric company services, digital marketing lets you target the exact type of customer who already requires your help.
Additional advantages of electrician digital marketing include engineering social currency online, i.e., building brand visibility, loyalty, and credibility. As the previous vice-president of the New Media division of silver screen giant Miramax Films once said: "Innovation needs to be part of your culture. consumers are transforming faster than we are, and if we don't catch up, we're in trouble."
Accelerate revenue growth with expert marketing solutions
The Best Way to Get Electrician Leads
Wouldn't it be great to reach every customer who searches "electrician near me" on Google?
Those are the benefits of digital marketing for electricians.
Internet and Smartphones have made marketing campaigns more consumer-specific and accessible. In every step of the sales process, they deliver the right message to the right people.
In order to generate electrician leads, create awareness, and convert visitors into loyal customers for businesses, digital marketing strategies are used together. It is possible to reach more customers for less money with a well-designed digital marketing strategy.


Success Stories
Delivering Business Results: Our Digital Marketing Case Studies
Digital Marketing Strategies for Electrical Services Providers
There are a variety of electrician digital marketing strategies the electrical services industry can use to improve its online marketing, from website development to search engine optimization (SEO).
Each electrician company has unique needs and goals when it comes to online marketing. In other words, no matter what the size of your company is, a cookie cutter approach isn't going to work.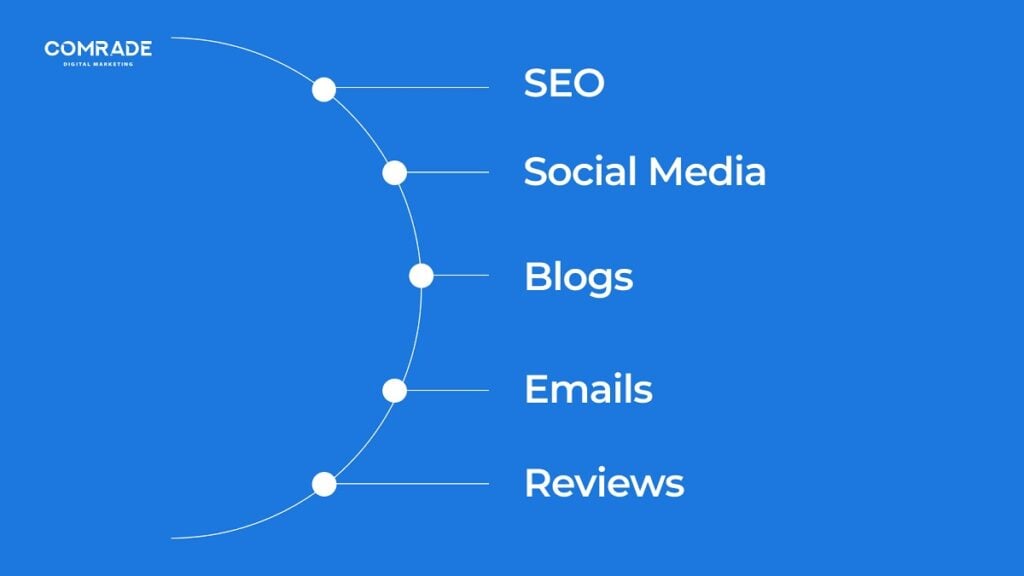 A successful internet marketing strategy depends on defining your company's SMART goals and then utilizing digital marketing tactics and best practices to achieve them. Additionally, you can boost your business' success by hiring a professional digital marketer familiar with your industry.
6 Tips for Electrician Digital Marketing
1/6 tip
1. SEO for Electricians
SEO is the art and science of getting electrician business web pages to rank higher on search engines. Before we get into the nitty-gritty, let's rewind for a second and review the basics. The primary goal of search engines like Google or Bing is to provide users with the information they need. Every day, millions of people use Google search to answer their 5.9 billion queries.
What Does Electrician SEO Do to Get More Clients?
Google's bots then review the 5.9 million phrases they've typed in the search bar and try to match their queries with websites that have those phrases (keywords). It then provides users with a list of appropriate websites on its search engine results pages (SERPs). SEO is the bedrock of digital marketing, as it allows electrical businesses to connect with users who are searching online for the services they offer.
Every day, millions of people use Google search to answer their 5.9 million queries.
While paid advertising and social media generate traffic to electrical business websites, the majority of quality electrician leads come from users' organic searches. When SEO is set up correctly, it continues to pay dividends over time. Website page copy and content marketing with the correct keywords that match clients' queries at different stages of their buying journey will continue to rank highly on SERPs, as opposed to advertising which needs continuous funding to succeed.
Feeling a little overwhelmed? No problem, an electrician SEO company can help you finesse your SEO strategy.
See how online marketing can help you stay ahead of the competition
2/6 tip
2. A Local SEO Strategy for Electricians
In 2017, Google reported a 900% growth in online searches with the words "near me". To better assist users, the search engine started to provide results aligned with users' geographical locations, based on proximity, relevance, and prominence. Local services close to where users were conducting searches were, and continue to be, prioritized in SERPs.
How Can Local SEO Help Electricians?
If your electrical company is nearby to where someone is conducting their online search, you'll more likely be found by these customers, and your overall SEO ranking will improve. According to Search Engine Watch, 80% of local mobile searches convert into customers. So, there's a massive chance of success. All you need to do is create a Google My Business profile for your electrical service company to connect with customers across Google Maps and local listings online.
80% of local mobile searches convert into customers.
The Importance of Review Management for Electricians
To get into the top three positions (local pack) on local SEO searches, you'll need positive reviews—the more, the better. Reviews are important for two reasons. Firstly, Google ranks websites with reviews higher, and secondly, 90% of customers read reviews before hiring a company.
Having a review management system in place to accrue, monitor and analyze your online reputation is essential to enhance your business's online reputation.
A few review management tips:
Always respond to reviews, even if they're negative. Reviewers are often willing to update their feedback if they feel their issues has been adequately dealt with.
Encourage customers to leave reviews on your website and social media accounts when you send strategic "Thank You" emails.
Use a review management software tool that can help you automate responses and monitor social media mentions and reviews.
Comrade Digital Marketing Agency can help you with the above if you're unsure how to go about it. Schedule a free consultation.
3/6 tip
3. A Social Media Marketing Strategy for Electricians
72% of the American public uses social media. Worldwide, businesses have shifted from procuring the majority of customers directly from their websites to using social media platforms. The importance of social media can't be overstated, as it's become the most influential space for companies to advertise their brands and grow their audience.
Social Media Strategy for Electricians: What Should You Know?
A high-performing electrical online marketing strategy will include social media marketing because of its commendable power to reach many specifically targeted customers within seconds of publishing content or posting an ad. Its integrated analytics makes it a cost-effective option, while simultaneously earning customers' trust and building a large customer base.
Social Media Services for Electricians: How Do They Work?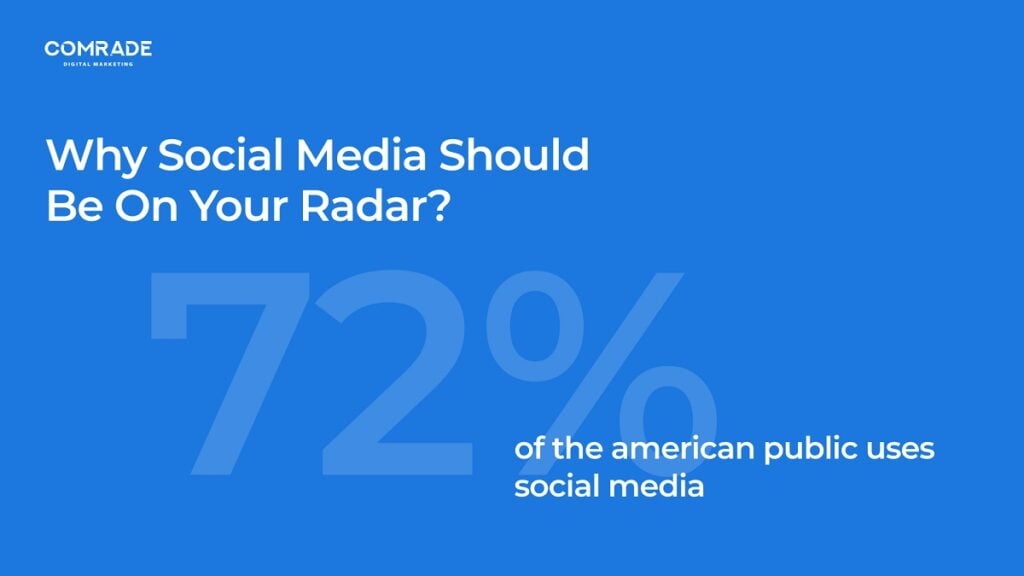 But the persistence for an electrician marketing company to provide social media marketing is also premised on public relations. For many service-based businesses, new consumers will scroll through social media and review their Facebook page and Twitter profiles to read online reviews and gauge the quality of service. Needless to say, if a local electrician doesn't have a social media presence, their lack of effort may translate to negative consumer perceptions.
Is There a Way to Advertise a Small Electrician Company?
For small businesses that don't have hefty budgets, social media provides low-cost electrician marketing opportunities through paid ads and content marketing. The Online Marketing Institute has propounded the value of social media marketing because it provides "the ability to connect and communicate directly with a target audience [allowing] brands to build a solid fan base and communicate easily." Electrician digital marketing on social platforms enables customers to relate to your electrical company on a personal level, which is what drives sales in a digitally connected world.
Of course, this doesn't mean you need to use every social media platform to get electrician leads. When it comes to internet marketing, you really only need to be on the same platform as your potential customers. Besides a basic website, at the very least, you should have a Facebook page with essential elements like attractive photos, clear contact details, quality electrical services offered, and online reviews.
4/6 tip
4. The Importance of Blogging and Content Marketing for Electricians
Every electrical contracting business website needs a blog. Now, you might be scratching your head, wondering what blogging has to do with business. Time and again, it has proven to be one of the most effective ways to build brand awareness, while providing useful and relevant content to your target audience online. If blogging seems like a tedious goal, you can outsource it to a digital marketing agency. In fact, most online marketing companies offer it as part of their online marketing services.
Is a Blog Important for My Electrician Company?
The main reason an electrical contracting company needs a blog is to increase search engine visibility. The more content electrical contractors create, the greater their chances of driving organic traffic to their electrical company website. Blogging bolsters SEO because it provides the opportunity to publish content with relevant keywords and video marketing material, for example.
Content Marketing for Local Electricians
Electrician online marketing strategies have several phases which begin with SEO keyword research. This is the process of finding which industry-related phrases users type into search engines. You may find, for example, that people commonly search for, "fix electricity Austin". Now, if our team were to translate this knowledge into a tactic, part of a specific electrician digital marketing strategy, we may suggest publishing a blog containing this keyword that helps people resolve common issues. So, when people search for the keyword "fix electricity Austin" your blog will rank on Google SERPs, and provide a strong call to action for potential customers to employ your services if your DIY suggestions don't work. And that's just one example of a myriad of blogging possibilities!
Does Content Marketing Take Long to Produce Results?
Blogging is a long-term electrical digital marketing strategy that has the power to establish you as an industry leader, renowned for high-quality service, and keeps your social media presence active. Brand authority isn't a vanity metric, it actually allows you to measure your electrician marketing strategy. How? Well, users that visit your blog are likely to enter the sales funnel trusting what you have to say before they've hired you, helping the sales process move faster. Stats show companies that blog receive 67% more leads per month.
Get ahead of the game. Optimize your website for maximum revenue growth
5/6 tip
5. Electrical Contractor Advertising
Paid search is a form of electrician marketing where search engines like Google, Bing, and Yahoo allow advertisers to show ads on their SERPs. It works on a pay-per-click model, where you only pay when a user clicks on your ad. It's a measured and controlled marketing channel that presents an opportunity for users to find your business online.
What Are the Best Places to Advertise Your Electrician Business?
Ad formats include social media ads, display ads, search ads, Google shopping, remarketing ads, and email sponsored promotions. This type of advertising allows users to find local services and supplies plenty of data to the advertiser, including how many people clicked on the ad and whether they converted into paying customers. With data on hand, it becomes easy to tweak advertisements, so they produce the best results.
What Is the Best Way to Improve Your Ad Results?
Many electrician marketing SEO companies run A/B testing to find the optimal ad campaign. This entails running the same ads with a slight change in variables like copy or images, to see how their target market responds. And with pay-per-click (PPC) campaigns, it's entirely possible to target specific users, so not a dollar is wasted on users who aren't interested in finding a local electrician. Overall, this yields fruitful results, as you stand a higher chance of driving interested traffic to your website.
Make Your PPC Campaign Budget Appropriate
Perhaps what most excites companies is the budget control that PCC provides. You can set a maximum budget per day and adapt it to your marketing needs. When a particular campaign does well, you're easily able to increase the budget and vice-versa. If it's anything to go by, the world's most valuable brands like Apple, Microsoft, Coca-Cola, IBM, and Google all use PPC to market their business.
6/6 tip
6. Marketing via Email for Electrical Contractors
Recently, the digital marketing publication Digiday published an article reiterating the importance of email marketing as more consumers embrace eCommerce. This type of marketing builds relationships with prospective and current customers because you can speak to them directly in their inboxes in their own time. And as it is, the average American spends almost six hours on email a day.
The Best Email Marketing Ideas for Electricians
Depending on your electrician marketing needs, emails can keep your customers informed of season specials, added services, business updates and remind them of your business presence. And it's not just the personal touch that email marketing provides that makes it so lucrative. According to consulting firm maverick, McKinsey, email is 40 times more effective at customer acquisition than Facebook.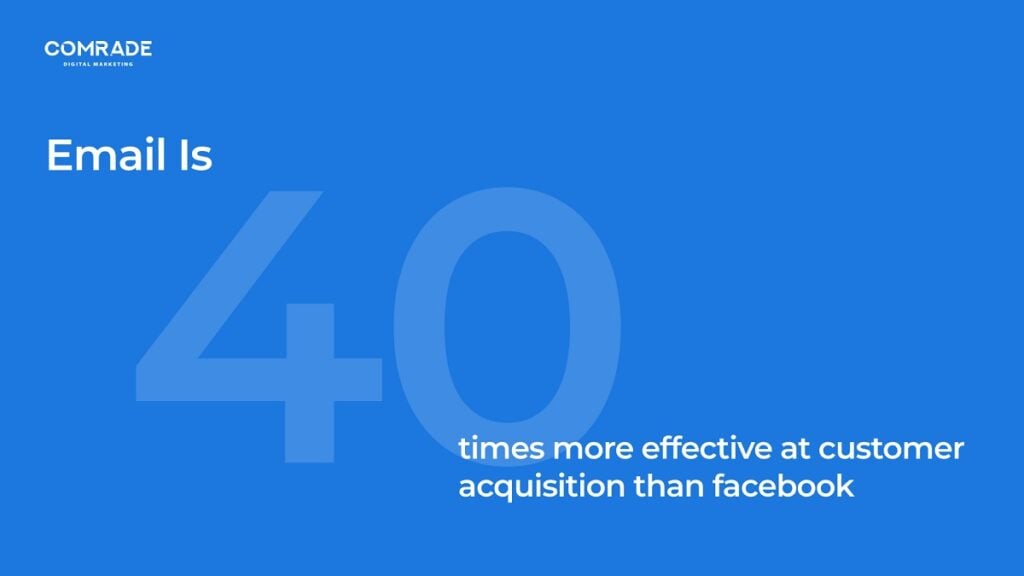 More so than even blogging, emails generate sales quicker because they have direct calls to action. As a result of being asked to "call now" or "click here to purchase a yearly maintenance plan", recipients don't have to guess what to do next. The structure of the email campaign clearly guides them down the sales funnel. And, of course, it can still contain links to blogs and social sharing buttons, improving SEO and encouraging customers to promote content.
What Are the Benefits of a Professional Electrician Marketing Agency?
An electrician online marketing strategy is a flexible blueprint designed to increase brand visibility and ultimately profit. It combines a profound understanding of knowing how to execute marketing tactics from a technical standpoint and an in-depth understanding of human psychology, especially online behavior. The catch is that both users and online platforms influence behavioral economics, so it's a bit like asking if the chicken or the egg came first.
A Recession-Proof Solution for Electricians through Digital Marketing
Take the rise of eCommerce purchases since the onset of the pandemic. Of course, online businesses existed before, but they have had to adapt to increased consumer demand. And so, this is why electrician digital marketing needs constant review and management. When technology improves, habits change and so do marketing strategies.
Google Analytics and social media platforms have various assistive features that collate data to provide performance feedback. With data-rich reporting, marketing agencies can analyze qualitative and quantitative data from their business and their competition to ensure continual business growth. With the right internet marketing services for electricians, there's really no end to the optimization of campaigns and strategies to drive sales.
How Does Digital Marketing for Electrical Contractors Work?
The basics of digital marketing for electrical contractors are: customers are at the center of marketing, and they can start their purchase journey at any point along their decision path. Meaning, they may have an electrical emergency, stumble across your local SEO listing, and immediately book your service. Or, perhaps they're a large commercial company that may need nudging from an email marketing campaign to book an annual maintenance service.
The bottom line is marketing agencies can preempt where customers will appear and what messages they need to hear to convert them into leads. This is why the granular data provided by analytics and thoroughly understanding and reviewing reports is so important to the success of digital marketing for electricians.
Your Business Performance Is Accelerated with Comrade—The Electrician Digital Marketing Agency
Conclusion
The online marketing arena is vast, with many components that work seamlessly together to achieve effective ROI. It is almost impossible for a business owner to grasp every nuance, execute campaigns, and successfully run their company — not because they are incapable, but rather because there isn't enough time during the working day.
Comrade Digital Marketing knows more, and more electrical companies require internet marketing services. Electricians that work solo often need digital assistance too.
We're a full-service digital marketing company, that helps local businesses with SEO services, online marketing strategy development services, web design, and a host of other electrician marketing services. If you work with us as your digital marketing partner, you'll have a dedicated account manager to build your brand online and increase profits. To speak to our specialists about our electrician digital marketing services, click here.
Frequently Asked Questions
Where can I find your company?