All companies benefit from additional leads. The problem is: There's often a gap between inherently knowing digital marketing for roofers is the solution and the skills needed to implement lead generation strategies. That's why we're imparting our best advice to give you a head start.
A sound roofing marketing strategy will grow a customer base and turn clients into lifelong customers. Roofing companies that invest in digital marketing strategies can overcome traditional marketing obstacles.
Here's what you can do to improve your roofer marketing.
How a Roofing Digital Marketing Agency Helps Roofing Companies Increase Leads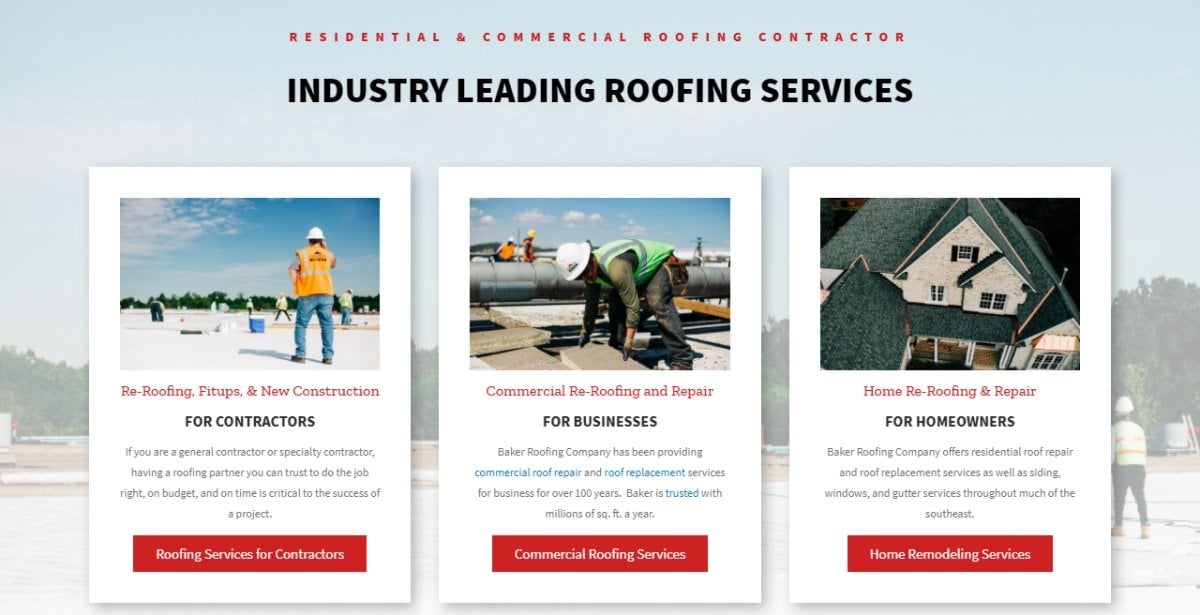 Just like your clients expect roofing professionals to resolve roof-related issues, hiring a roofing digital marketing agency comes with the expectation of quality services that ultimately improve lead acquisition and revenue.
Regardless of which marketing agency you hire, you need to establish a solid working relationship with them, so they can best serve your business needs. This means being forthright about your budget and your business goals.
Digital marketing for roofers is like a compound investment that takes time to work, but if executed properly, will deliver results time and again. This is why it's vital to hire the right marketing agency.
And yes, quality online marketing for roofers does cost money. However, it saves time and achieves sustainable growth, while you focus on growing the business. We like to think of it like this: Nine times out of ten if you need to repair the plumbing, you'll call professionals.
So, while you could attempt to DIY marketing strategies, it's best left to people like us, who make sure to understand your roofing business needs before signing on the dotted line.
Having said that, it will serve you well to have some marketing campaign knowledge. Below are digital marketing basics to help you understand the gist of how roofing marketing works.
An Overview: How to Get Roofing Leads Without Door Knocking
Traditional marketing isn't dead and has its place, but digital marketing has eclipsed the traditional marketing efforts of service-based businesses. Gone are the days when marketing for roofing contractors solely relied on newspaper advertisements, streetlamp posters, distributing flyers and community notice boards.
Today's digital marketing lets you communicate directly with customers who see your content when they're online, either through website comments, messages, reviews, or social media posts. You can create world-class internet marketing campaigns with nothing but a cellphone and internet connection.
In the context of online advertising for roofers, companies get customers through inbound marketing. This business methodology attracts leads by creating valuable content and online experiences tailored to a specific target audience, i.e., your customer base.
It's a process of identifying, attracting, and transforming online users into business prospects by using online channels, tactics, and strategies such as email campaigns, paid social media ads, and downloadable content.
Inbounding marketing for roofers and the process of getting customers are aligned to the sales funnel. This is a marketing model that illustrates the theoretical journey towards the purchasing of goods or services.
Understanding the Roofing Sales Funnel
The sales funnel has three stages that businesses to generate marketing material for:
| | |
| --- | --- |
| | |
| | This stage creates visibility for the marketer and attracts the attention of leads. It answers questions, establishes trust and begins to create value for potential customers. |
| | During this stage, a company offers relevant information to a target audience to persuade them they're a viable option, i.e., their products or services solve the target audience's problems. |
| | During this phase, the buyer demonstrates an interest in a product or service offered and is considering a purchase. |
As you can imagine, writing a blog post about how to repair a roof leak compared to a pay-per-click marketing ad advertising your roof repair services, will elicit a different response, depending on where a lead is in the sales funnel.
We could write another blog on roofing marketing ideas for lead nurturing, but for now, you get the basic idea of how roofing marketing strategies are meticulously designed to improve profits.
We'll get into the specifics, but let's discuss what an average online marketing budget costs first.
See how digital marketing can help you stay ahead of the competition
How Much Do Roofers Spend on Marketing?
Every business has different marketing needs, and online advertising for roofers does not work with cookie-cutter strategies. Before considering numbers, you need to get clear about your business growth goals.
Where you are on your digital marketing journey and the quality of your roofer marketing up to this point will largely dictate your budget.
A roofing company requiring a new website will likely spend more than one that has its SEO in order and wants to tackle social media marketing more aggressively.
Marketing and roofing advertising costs are usually a percentage of your company's revenue. A common rule of thumb is B2B companies spend between 2%-5%, whereas B2C companies spend between 5%-10%.
Our clients typically spend at least $1,500 per month.
We know that sounds like a lot for some roofing contractors, but you have to think about it as an investment. What is that $1,500 brought in $30,000 income? Then it is completely worth it.
This underscores the importance of hiring a marketing agency with a proven track record.
If you want to get a more accurate idea of cost, then why not take our no-obligation SEO audit? As roofing digital marketing experts, we'll be able to tell you (for free) what needs work, and approximately how much it'll cost.
How Do You Get Roofing Leads?
To answer the question: By implementing a comprehensive digital marketing strategy! We'll take you through fundamental roofing marketing ideas below:
How to Get New Leads for Roofers With SEO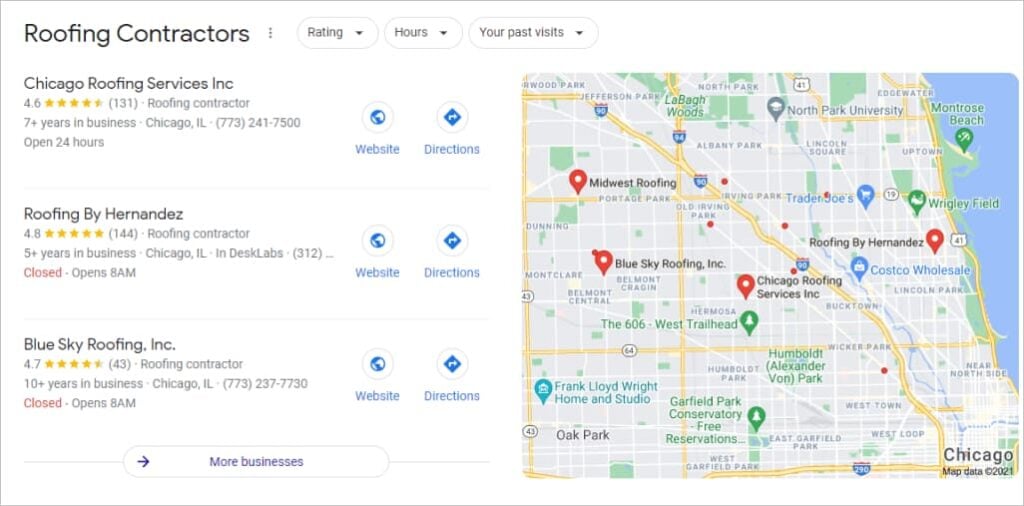 One of the most effective roofing marketing strategies to increase valuable organic traffic is through search engine optimization (SEO).
This process optimizes your website and online content with specific keywords, so you can increase your rankings on Google's search engine results pages (SERPs).
For example, let's say you are a roofing business in Glenview, Illinois, and you want to gain more high-quality leads. Your search engine optimization strategy should revolve around targeting relevant keywords to this particular area and its surrounds and making website optimizations to improve your organic rankings.
Consider the fact that 68 percent of online experiences begin with a search engine. Or the fact that roofing organic SEO drives over 1000 percent more traffic than organic social media.
Because the internet is the first place that consumers go to find a service near them, showing up at the right place at the right time is essential, and is one of roofing SEO pros. Digital marketing SEO does an outstanding job at keeping roofing companies relevant and visible.
How to Get More Roofing Leads with SEO
There are five aspects to search engine optimization that every roofing business should include in their marketing to increase leads:
On-page SEO: As well as publishing relevant, high-quality content, on-page SEO includes optimizing your headlines, HTML tags (title, meta, and header), and images.
Off-page SEO: Off-site optimizations to improve a website or page's rankings in relevant search results.
Technical SEO: Website and server optimizations that help search engine spiders crawl and index your site more effectively.
Local SEO: The process of capturing local search territory to connect to customers in your area. The image below is an example of how local SEO results are connected to Google Maps to improve visibility.
Franchise SEO: The aim is to represent your franchise according to search engine and consumer expectations
Let's take a look at how SEO works…
Conduct Keyword Research to Understand How Consumers Search for Your Service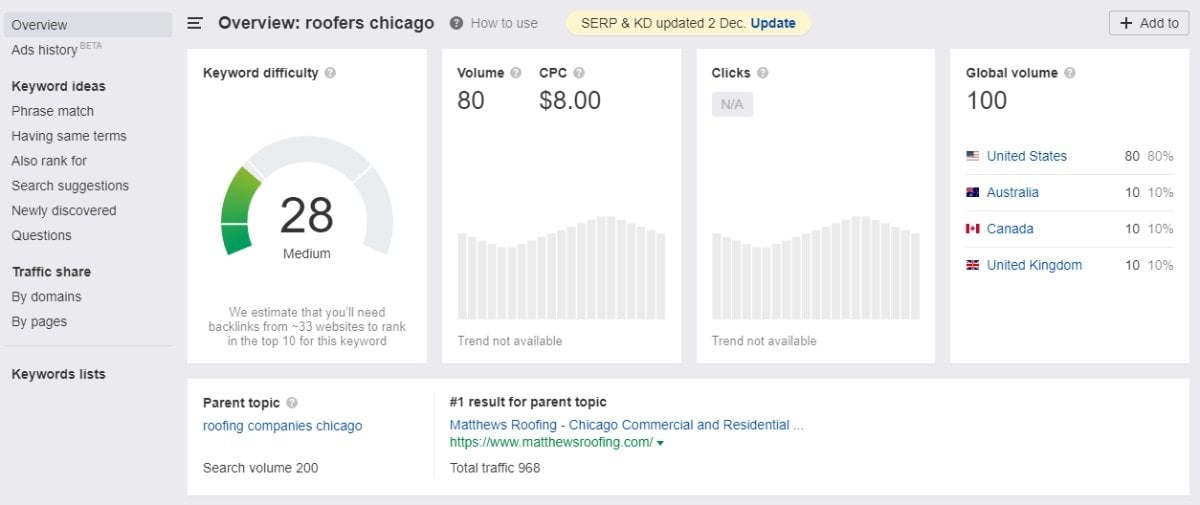 Like any industry, search engine optimization for roofers starts with keyword research. This is the process of researching and understanding when and how consumers are searching for roofing services. It builds a strong foundation for implementing other roofing marketing strategies.
Keywords use the language that your target market naturally types into Google or other search engines to find their desired results. By targeting the right keywords and geographical regions, your roofing business can improve online visibility, as well as leads and sales.
Long-tail keywords are especially helpful. These keywords typically use three to five search terms to tap into a niche, rather than using keywords that only have two words. For example, "roofing businesses Chicago" is a short-tail keyword while "best roofing businesses in Glenview, IL" is a long-tail keyword.
The more specific you are with what keywords you track, the higher the chances of finding the right audience. The keywords you select should also align with your content strategy and the buyer's journey (sales funnel).
Get to Know the Different Types of Keywords
For instance, customers searching for how to fix a roof leak are at a different part of the sales funnel compared to those who are ready to call a roofing business. Hence, we categorize keywords into four different types, depending on user intent:
| | |
| --- | --- |
| | |
| | These usually contain the words "what is," "how," and so on. These queries have to do with finding out information. For example, "how to know if your roof is leaking." |
| | When a user types in a company or brand name into a search engine. |
| | These keywords support the idea of purchasing. They occur when a person wants to know more about a product or service. For example, "best roofing tiles." |
| | Keywords that illustrate a strong desire to purchase. For example, "hire roofing service near me." |
To find the right keywords for your roofing business, you can use tools like Google Keyword Planner, Moz keyword Explorer, Ahrefs Keyword Generator, or SEMrush Keyword Magic Tool.
These software programs reveal which keywords are the most popular, and can help you formulate your content marketing strategy.
A SEO tip: SEO takes a few months (three to six months or more) to yield tangible results. Keyword difficulty, competition, inbound links, and domain age affect how quickly, or slowly you'll experience ROI. The advantage is that SEO has a compound effect once you start ranking you should continue to do so, provided you follow digital marketing best practices.
Write Content That Makes You Stand Out
Content marketing for roofers is another SEO strategy that can move the needle for your local business. It is the process of creating and sharing valuable digital content to help drum-up interest in your roofing business.
There's no steadfast rule as to what content you should create. If you want more leads, you need to produce content that your clients are interested in (hint: keyword research helps) and publish it on the platforms they use.
Roofing marketing ideas of how to promote your roofing company through content marketing include shareable blog posts, infographics, videos, email blasts, social media posts, or website copy that provides customer value.
Content marketing solidifies your roofing company as not only a service but also a valuable resource that assists with all roofing-related needs. The greater amount of quality content you provide to the public, the more you appear an expert.
And, naturally, customers always want to hire experts to solve their roofing issues, which brings us to the next point: Your roofing marketing strategies must have clear and measurable goals.
For example, let's say you decide to lean heavily into blogging. Creating and publishing content online isn't actually enough to generate exclusive roofing leads. You need to know who your target audience is and tailor content to their interests and search intent.
Once you identify who your audience is, you'll want to ask, "How does this content tie back to my business?" "Does this provide value?" "Am I using keywords effectively?" "Does this match user intent" and so on.
Improve Website Performance
Your business website is one of the most important tools to display your expertise and teach customers about your business. How it performs has a direct correlation with how many roofing leads it generates, so it's indispensable to develop a roofing website that is functional and optimized.
Google has stated that website speed (no longer than 2 seconds for a webpage to load) is an SEO ranking factor, so ensuring that your website pages are optimized and running at full speed is always a good idea.
After all, chances are high you'll lose valuable customers if your website takes too long to load. Statistics indicate nearly 60% of consumers abandon a website if they have to wait more than three seconds for it to load—and the majority will not return.
As roofing digital marketing experts, we know most first-time website owners select run-of-the-mill hosting plans, which are easy, low-cost, and user-friendly. These benefits are great if your website stays the same. However, as your website grows, it may need more sophisticated hosting.
When this happens, it is best to upgrade your hosting plan. This keeps users happy, and search engine optimization strong.
Mobile-friendliness is another significant ranking factor, as Google indexes mobile versions of websites. Mobile traffic accounts for half of all online searches, so make sure your website functions well across devices to ensure you capture as much of the local market as possible.
Improve Off-Page SEO With Backlinks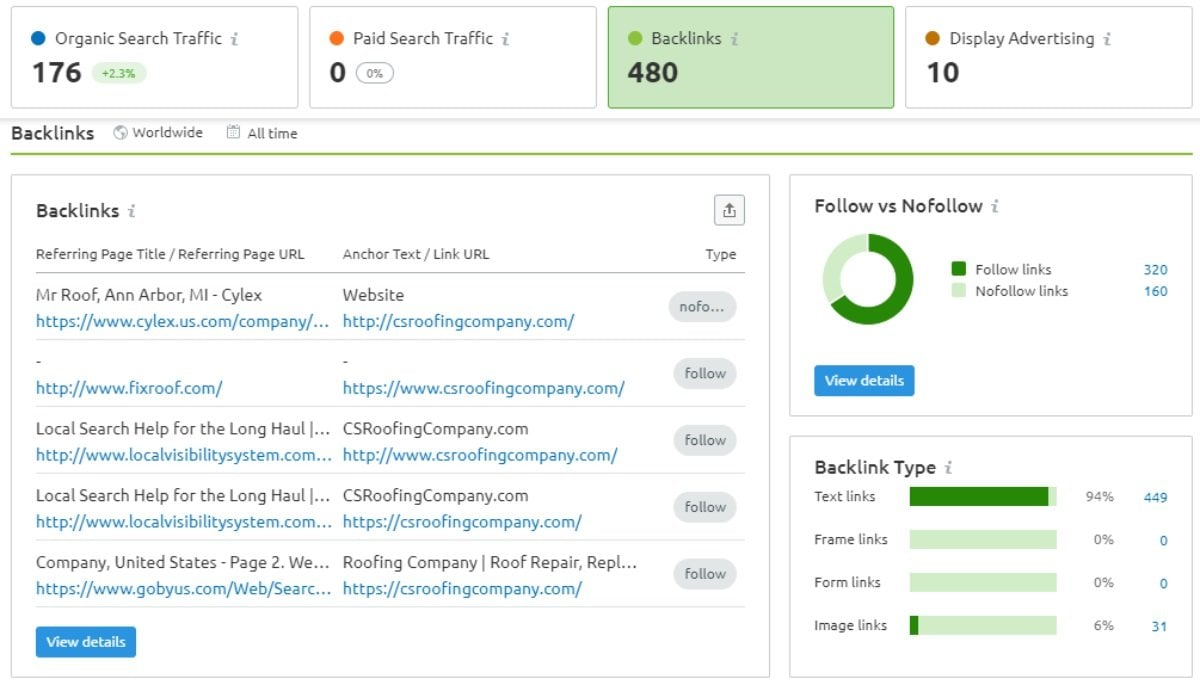 Any marketing team will tell you that garnering high-quality backlinks is one of the most challenging aspects of SEO. Backlinks (links from other top roofing websites back to yours) signal to search engines that others vouch for your content.
When many sites link back to your roofing business's website, search engines infer your content is worth linking to and rank you higher on search engine results pages. Backlinks help search engines determine what pages are important, and what pages don't carry as much weight.
The challenge is, unlike on-page SEO, you have limited control over whether others will link back to your local roofing business. And, not all backlinks are equal. For instance, would you rather get a backlink from The New York Times or some random blogger who no one knows?
As it turns out, Google feels the same way.
Guest blogging for larger sites, requesting reviews, listing your business in directories, and formulating a PR strategy can help you earn more backlinks. Creating top-notch content that industry experts can use and link back to your site is also another way to improve your backlink profile and increase brand awareness.
PPC for Roofing Business
Used alongside SEO, pay-per-click roofing advertising can bring in more leads and online traffic. The difference between PPC ad campaigns and SEO is that with PPC, traffic that goes to your website isn't free. Your paid advertising budget is used to generate it, and you pay every time someone clicks on one of your ads.
To clarify any confusion: Pay-per-click advertising cannot be used to replace SEO. The moment you stop funding a PPC campaign, your advertising will stop, and your leads will dry up.
However, SEO continues to improve over time. It works 24/7, long after you've paid initial campaign costs. Therefore, You should always handle your SEO strategy first, before turning to PPC.
Ideally, your roofer marketing incorporates both organic and paid strategies.
Search Ads
Search ads are strategically placed online advertisements that display above search results from online search engines. Advertisers typically bid on keywords, so their ads show up when users are looking for exactly the kinds of products or services they sell.
For example, if an individual is searching for "emergency roofing contractors Wicker Park," your Wicker Park roofing company's ad may show up at the top of search results. Take a look at some roofing advertising examples.
Call-Only Ads
Just as they sound, call ads or call-only ads are designed to increase the number of phone calls roofing contractors receive. These ads only appear on devices that make phone calls.
Call ads are especially ideal for commercial roofing contractor marketing because commercial consumers typically want the chance to speak with a roofing professional as soon as possible. Because of this, they work especially well with local SEO searches, as local consumers may have urgent roofing needs with which you can help.
Remarketing Ads
Remarketing, also known as retargeting, is a common form of online advertising for roofers in which marketers display ads to users who have already visited their website, but have not taken any action. It's an effective strategy to target people who have shown an interest in your roofing company.
Considered a second chance to convert, up-sell, or retain customers, re-targeting allows your roofing company to continue to engage across the web and on social media using custom display ads.
Use Social Media to Build a Community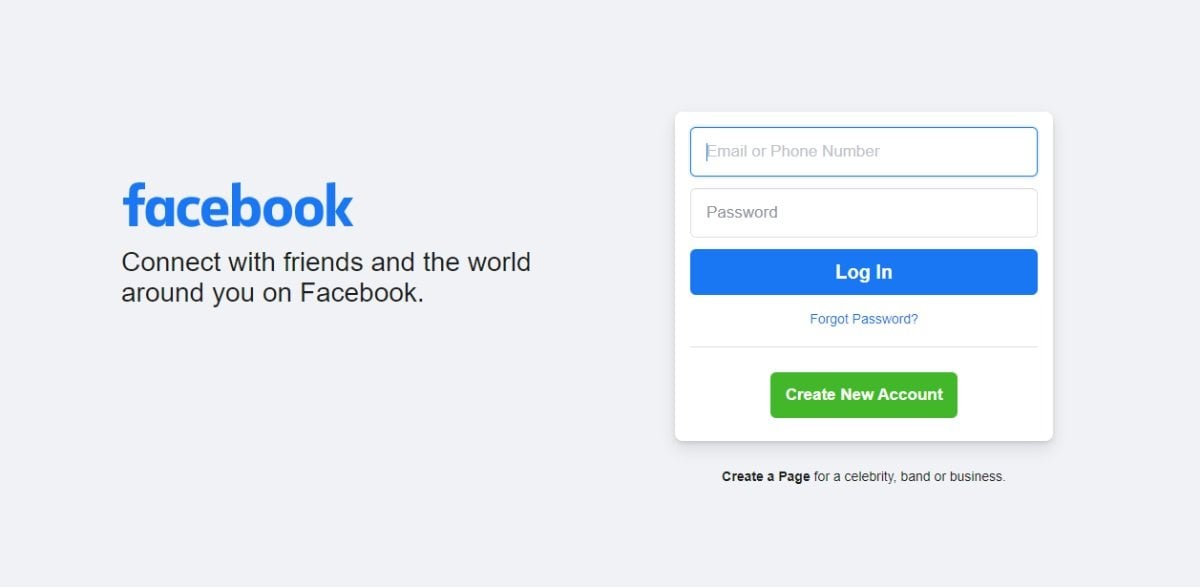 Using social media channels is more about community building than hard-selling. After all, the emphasis is on the "social" aspect of these platforms. Social media is an effective way to display video marketing materials, and photos, as well as answer FAQs, promote seasonal work, and so much more.
You don't have to use all social media platforms, just those that make the most sense for your internet marketing plan.
Why You Should Display Client Reviews
In addition to creating high-quality, engaging, and informative content for your followers, you can also display online reviews on social media channels to build confidence in potential customers.
Reviews are one of the most important parts of any business, including the roofing industry, as customers want to see your company was able to deliver results in a professional and timely way.
Nine out of ten consumers read reviews before making a purchase.
Needless to say, roofing companies that don't yet have a review strategy incorporated into their overall marketing strategy would do well to implement one. As much as it's about business improvement, the reality is that Google also ranks businesses higher in local SEO if they have more favorable online reviews.
Build a Strong Client Base with Email Marketing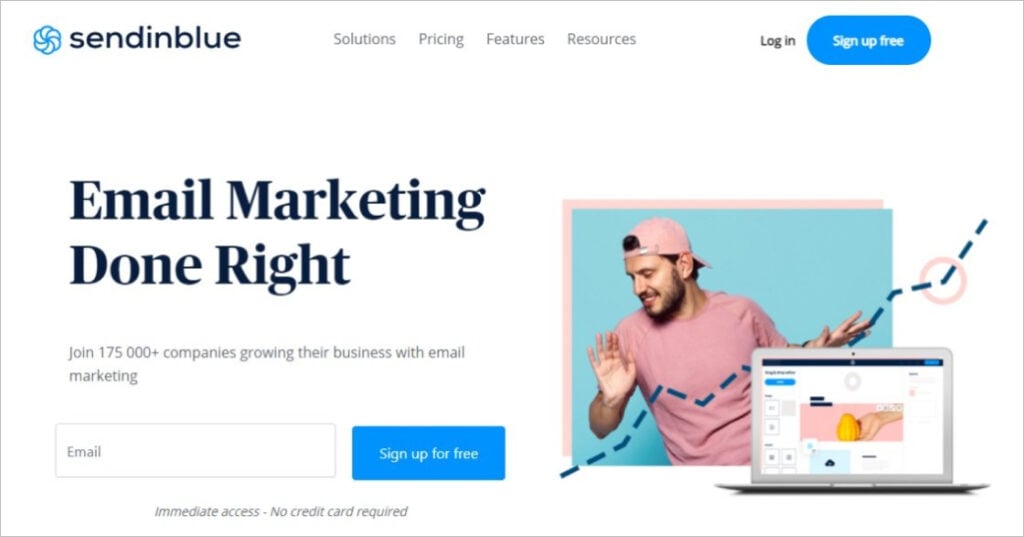 Email marketing provides an ROI of $36 for every $1 spent. It offers one of the highest returns compared to any other form of internet marketing strategy. What makes email marketing for roofers so effective is your message is delivered directly to potential customers in their inboxes.
It's unobtrusive because they can engage with it when they want to. Effective email marketing campaigns require a decent list of email addresses. Rather than paying for these, it's ideal to implement a lead capture form on your website to build a mailing list of website visitors already interested in your services.
From there, you send content regularly—just make you're not overwhelming them to the point that they unsubscribe.
Some email marketing campaign ideas include newsletters, promotional emails, and important company announcements. Email marketing is incredibly versatile. It offers great marketing opportunities to reshare content, personalize messaging, and build relationships with loyal customers.
Growing a business is hard see how digital marketing can do the work for you
Hire a Professional Marketing Agency for Roofers
The right roofing contractor marketing strategies generate leads and significantly increase business. In such a niche industry, it's critical to find commercial digital marketing roofing companies that understand your business needs before you begin working with them.
At Comrade Digital Marketing Agency, we specialize in digital marketing services like web development, SEO, and PPC to grow your revenue. Our marketing strategies provide a 175% increase in website traffic, on average. If you're interested in getting started, we offer no-obligation consultations, and would love to hear about your roofing company marketing needs!
Frequently Asked Questions
How much do roofers spend on marketing?
A roofing business usually starts out spending $3-5K on advertising per month and scales as leads come in. Measuring the results of your marketing campaigns becomes boringly straightforward once you know the maximum price of a new lead.
How do commercial roofers get clients?
An organic SEO campaign and a custom website are the best ways to generate commercial roofing leads in 2023. A domain name and a Google Business Profile give you a significant advantage over startups.
In what cities do you operate?