A great senior living website is more than good design and clear text. It's a business tool that accomplishes concrete objectives for the prospective residents and the business itself. Here we present you some examples of the best Senior Living websites for 2024.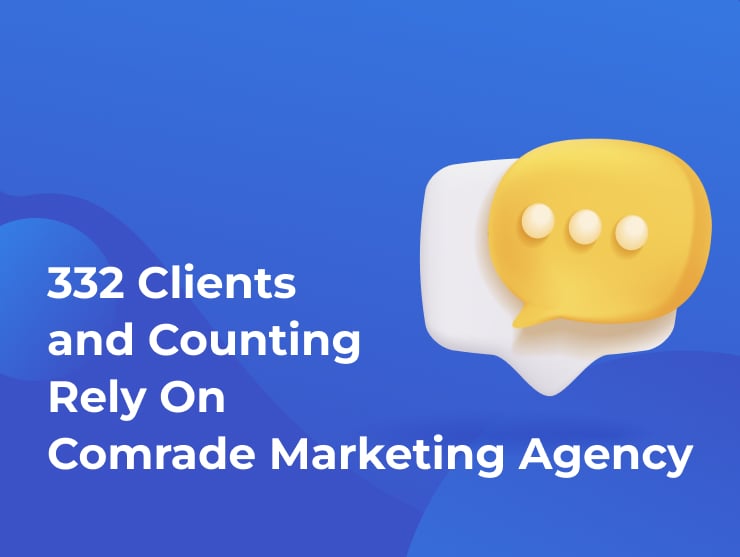 The years go by, but the main goal of websites doesn't change – it is still to sell your product. But the ways to optimize your website design evolve. Websites dedicated to best senior living communities in the USA are no exception. On the verge of a new year, we decided to look at the best senior living websites presented on our platform, look at what still works and what doesn't. So, here they are.
The Best Senior Living Community Websites of 2024
1. Leisure Care
This website puts what they care about front and center: lifestyle. You instantly understand that you are not shoehorned into something and are free to choose your own way, be that independent living, assisted living, or memory care. And this is exactly what a lot of people choosing this type of assistant want – having their specific needs met.
2. Atria Senior Living
This website is an example of a different approach to senior living web design. They put emphasis not only on taking care of their guests but also on providing high-quality blog content: from talks with their residents to related events and announcements.
3. Life Enriching Communities
The Life Enriching Communities website has a simple and straightforward design. They present all the necessary information right away, including services and locations. Menus are easy to navigate and the website itself is designed well enough so all sections don't merge into a single blur.
4. Lionwood
Lionwood is an example of a senior living website with a more modern approach to assisted living web design. They have a modern layout, several distinct sections, testimonials, and CTAs. They also got a chatbot which potential customers can use to get answers to the most urgent questions.
5. Brookstone Assisted Living Community
The next in our selection of the best website designs is Brookstone Assisted Living Community, also known as elegance living. Here the owners try to not just dump a lot of information on the user, but to invoke a feeling. BALC tries to convey its person-centered approach to senior living options and definitely succeeds in that.
6. Solana at The Park Independent & Assisted Living Community
Solana at the Park has a very modern and interesting website design. They put their residents first and foremost, showing that they are the first priority and always will be. Descriptions of available benefits and senior living options feel very organic.
7. Fox Run
Fox Run is one more proof that a website can be a great tool to fulfill both business and prospective residents' objectives. They manage to balance all needs very well and present them in a nice-looking and fast-loading package. this is definitely one of the top examples of senior housing websites we have here. If you are searching more inspiration look here the most popular real estate websites.
8. Christian Living Communities
Christian Living Communities' website has an interesting blend of trusty design solutions and new tools. At first, this website looks like more of a classically designed one, but their use of cards and animations actually captures users' attention and can help retain potential customers. More senior care websites should definitely try out a similar approach.
9. Alta Vista
Alta Vista decided to find different solutions for its website design. Instead of relying on heaps of text they just show everything upfront. A lot of photos create a clear image in the mind of a customer of what to expect from this senior living community. So, they have to deliver on these expectations. This is a bold decision that can definitely have a huge payoff in the long run.
10. Sacramento Enhanced Community
The last but certainly not the least example of the best senior living website is Sacramento Enhanced Community. Another example of a more classic assisted living website design choice. They provide new visitors with a guarantee, offer them immediate contact via a chatbot, and are generally open about their operations and achievements. This builds trust and helps seniors feel welcomed.


Success Stories
Delivering Business Results: Our Digital Marketing Case Studies
Best Practices for High-Performance Senior Living Websites
Here are some general pointers you should follow when working on your senior living website design.
They Accomplish Your Business Objectives, Namely:
Attract prospective residents and/or their influencers such as family members
Help visitors see why they should choose your residence over all other available options
Engage prospective residents and generate leads regardless of whether the prospect is doing research or is ready to schedule a visit to your home
They Help Prospective Residents Accomplish Their Objectives:
Find the home they like
Find the information they need to help make a better buying decision – floor plans, reviews and testimonials, images, videos, pricing, etc.
Chat with representatives to schedule a visit
If you are looking for a web design company that knows how to attract and retain customers through creating a great website for your senior living community, contact us today.
Need a high-performance website for your company?
Book a 15-min call to discuss
Frequently Asked Questions