Search Engine Optimization (SEO) is crucial for any e-commerce business, with organic traffic being the best kind: free and recurring. In fact, up to 28% of consumers start their product discovery journey with a search engine, and 95% of them click on organic listings when searching on a desktop. An optimized e-commerce site can see traffic increases of up to 1780% in just a few months.
If your site isn't optimized, you're missing out on traffic and money. In this guide, we'll focus on on-page SEO optimization, which includes factors such as content, keywords, images, and links directly related to a single website page.
We'll discuss the key elements of on-page optimization to help improve your search rankings, drive more traffic to your online store, and generate more revenue. So, let's dive into the best on-page SEO practices for your e-commerce website!
What Is SEO for Ecommerce
SEO for e-commerce refers to the practice of optimizing online stores to rank higher in search engine results pages (SERPs). This strategy involves a range of techniques, including on-page optimization, keyword research, link building, and content creation.
By implementing these tactics, e-commerce businesses can improve their visibility online and attract more organic traffic to their website. Effective SEO for e-commerce requires a deep understanding of how people search for products and services online, as well as an ability to create high-quality content that meets the needs of potential customers.
With the right approach, e-commerce businesses can leverage SEO to increase their online presence and drive more sales.
Increase your traffic and revenue with search optimization
What Is On-Page SEO?
When it comes to optimizing your website for search engines, On-Page SEO is often misunderstood. Some people believe that it only involves the content on the webpage, but in reality, On-Page SEO is just a small part of the larger picture of SEO.
In fact, SEO is a complex process that involves numerous factors, and On-Page SEO is just one of many components. While there are many ways to optimize webpages, On-Page SEO is only the starting point. Unfortunately, many inexperienced marketers try to implement it without doing proper research.
On-Page SEO for e-commerce involves optimizing each web page to rank higher in search results. This can include optimizing the page title, meta description, header tags, alt tags, image optimization, and internal link structure. By incorporating these elements into your ecommerce SEO strategy, you can help boost your website's visibility and attract more organic traffic.
How Do I Optimize On-Page SEO for My Ecommerce Store?
There are numerous technical components of on-page SEO for eCommerce websites that should be optimized to increase your search traffic. Let's review the basics to help you get started.
1. Do Ecommerce Keyword Research for Better On-Page SEO Results
Conducting keyword research detects the types of keywords your customers are searching for online. When you include them in your on-page SEO, you'll rank higher on SERPs (Google Search Result Pages) and receive more traffic to your website. Google Ads Keyword Planner is an integrated keyword ideas tool, among others, that can help you find high-ranking keywords for your on-page SEO.
2. Optimize Your Ecommerce Product and Category Pages
There are a host of ways to optimize eCommerce SEO on your product page. Making sure you use the right keywords most relatable to your product page is just the tip of the iceberg. Try assessing your website's product pages from your customers' perspective. Do they effectively take them through the buyers' funnel? How easy or difficult is it to navigate your products? Thinking about making your customers' experience more enjoyable on product pages on your site influences on-page SEO for eCommerce.
3. Start an Ecommerce Blog!
Blogging boosts your eCommerce website's positioning if it provides relevant answers to your customers' questions. Blog posts that specifically target keyword and use on-page SEO tactics like readable URLs,  correct meta tags, and long-tail keywords boost SERPs. And, of course, build brand credibility.  Simple evergreen content, the type that contains timeless and valuable information that can be used repeatedly, will also boost your rank over longer periods of time.
4. Utilize Different Types of Media for Your Ecommerce Blog
Videos, podcasts, and written text appeal to different segments of your target market. Part of on-page SEO for your eCommerce site includes using 'Alt text.' This is a short, written description (source code) of an image used by accessibility tools to read image descriptions and enables search engines to crawl and rank your eCommerce page accordingly.
'Alt text' looks something like this: img src="bird.png" alt="Rooster".  You can read the title tag as image of a bird, but the 'alt text' specifies a rooster. 'Alt text' generally contains fewer than 125 characters and describes both the image's subject and context.
5. Fill Out Your Meta Description

Meta tags are snippets of text that describe a page's content. They don't appear on the actual page – only in the page's source code. Title tags and meta descriptions are two important meta tags that influence on-page SEO. Also, try including relevant keywords in product descriptions and rich snippets.
6. Use Reviews to Improve Your On-Page Ecommerce SEO
Search engines like Google love fresh and relevant content. A steady flow of favorable reviews and ratings that are keyword-rich are permanent website assets. Search engines crawl and rank these reviews so that shoppers can find them. Google also ranks businesses that respond to reviews higher than those that don't, as it proves greater credibility.
7. Build Internal links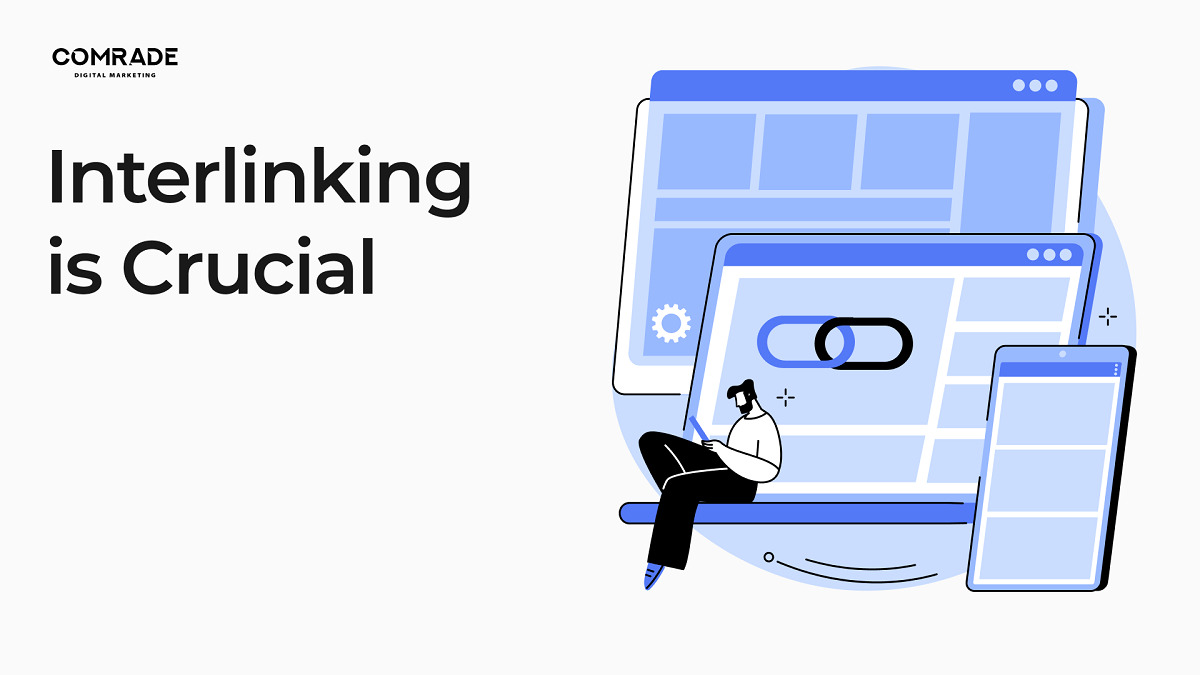 Users and search engines use links to find content on your website. Interlinking is the process of linking one page on your website to another and is key to SEO for eCommerce sites. A search engine can't find a page if there are no links to it. So if a blog post or page gets many links, this is a signal to Google that it's an important or high-value article and will rank higher.
8. Drive Your SEO Score up with FAQ Sections
Nothing drives on-page SEO success like providing relevant, precise answers with long-tail keywords. A properly formatted FAQ section improves customers satisfaction and SEO for your category page and entire eCommerce site. Google values websites focused on helping customers, and providing information your customers commonly search for also encourages them further along the buyers' journey.
9. Make Your Ecommere Site Technically Sound
Speed matters when it comes to customer service. Google recommends a webpage load time under two seconds. In fact, half a second is optimum. Users visit an average of 5.6 more pages if their load time is under two seconds. Moreover, search engines use load times in their algorithm to target keywords and determine SERP ranking. Thus, even the slightest tweaks can retain leads and increase revenue.
10. Organize Your Structured Data
Together with structured data, on-page optimization helps search engines correctly understand what your eCommerce website is about. This encourages a stronger relevancy signal and a higher ranking.  Known as schema markup, structured data is often referred to as the "language of search engines" because it helps them contextualize and match website content to relevant search queries. The more organized your data, the easier it is for search engines to crawl.
Not sure how well your SEO works?
Improve your On-Page SEO for Ecommerce with Experts at Comrade!
While the application of on-page SEO requires technical know-how, eCommerce SEO services, like the name entails, are geared towards making an eCommerce website rank as high as possible on SERPs. It requires strategy and time but ultimately, delivers results when correctly executed. If you need help with ecommerce on-page SEO Comrade Digital Marketing Agency experts are always ready to help. You can always get in touch with us by calling us on (312) 265-0580 or via the Contact Us page.