Austin is a thriving hub of entrepreneurs and small business owners, making it a competitive market for any new business. As the capital of Texas and a big city for tech and innovation, Austin attracts over a million new residents every decade looking for the next cool service or product.
We'll cover general strategies like brand identity and local awareness. Then, dive into specific channels: offline options like print, merchandise, and billboard, as well as digital methods, including SEO, PPC, and GMB. Additionally, we'll provide insights on staying ahead of the game in the dynamic Austin market, ensuring your business remains at the forefront of customers' minds.
General Marketing Strategies for Austin Businesses
Before diving into specific online and offline tactics, it's important to lay the groundwork with sound general marketing strategies that fully leverage Austin's unique business landscape. A few foundational moves that can help you quickly build prominence and a supportive local network.
Research Your Austin Market
Before diving headfirst into marketing your business in Austin, gaining a deep understanding of the local market dynamics is essential. Companies should conduct market research to gather insights about the Austin market, including consumer behavior, competitors, trends, and opportunities. This can be done through surveys, focus groups, data analysis, and by leveraging online tools and resources.
Once you have a good understanding of your target market, you can start to develop marketing strategies that will appeal to them.
Establish a Brand Identity
Craft a brand story that resonates with Austin's vibrant culture and embodies the values that matter to its residents. Develop a unique brand voice that captures the city's energy and connects with your target audience on a deeper level.
Consistency across all marketing channels and touchpoints is key to establishing a strong brand identity. This includes maintaining a cohesive visual identity, using consistent language and messaging, and delivering a consistent customer experience.
Create Local Awareness
Austin is known for its vibrant and diverse culture, so businesses may want to reflect these traits in the marketing campaign by being innovative, creative, and inclusive. Some strategies to increase awareness include participating in local events and festivals, collaborating with other local businesses, sponsoring community initiatives, and partnering with local influencers or organizations. These activities allow businesses to showcase their brand, connect with the local audience, and build trust and loyalty within the community.


Success Stories
Delivering Business Results: Our Digital Marketing Case Studies
Target-Specific Austin Locations
When developing marketing strategies for Austin businesses, you need to consider the unique characteristics of different districts within the city. Businesses can tailor their messaging and promotions by targeting specific Austin locations to resonate with the residents and capture their attention. For example:
Downtown Austin: With its vibrant nightlife, bustling streets, and a high concentration of businesses, downtown Austin is an excellent location to focus marketing efforts.
South Congress (SoCo): Known for its eclectic mix of shops, restaurants, and music venues, South Congress offers a distinct Austin experience.
East Austin: This evolving and trendy area is popular among young professionals, artists, and creatives.
The Domain: Located in north Austin, The Domain is a shopping and entertainment district that caters to a more upscale clientele.
Partner with Local Businesses in Austin
Collaborating with local businesses in Austin can greatly benefit marketing campaigns. These partnerships allow businesses to tap into each other's customer base and foster a sense of community and support among residents.
Here are a few ways businesses can partner with each other in Austin:
A restaurant can partner with food delivery services like Uber Eats or DoorDash to offer exclusive discounts, free products, or promotions to customers.
A roofer can partner with a construction company, granite countertop installers, or landscapers to offer bundled services or referral discounts.
Austin-based retailers can partner with popular e-commerce platforms like Amazon or Etsy to expand their reach and online sales.
Local shipping companies can partner with packaging providers or brokers to offer discounted or bundled services.
A real estate agent can partner with a professional home staging service to enhance property listings.
Offline Marketing Strategy Tips for Austin Businesses
You might wonder if investing in offline marketing strategies is still worth it, especially when you want to promote your business in a specific location like Austin. The answer is yes!
Offline methods let you engage face-to-face, building personalized connections that translate into loyal customers and word-of-mouth marketing. In this section, we'll explore the significance of offline marketing strategies for businesses in Austin.
Print Business Cards
Business cards are still an important part of marketing because they provide a tangible and professional representation of your business to clients, partners, and other professionals. They can be easily carried and distributed at networking events, meetings, and conferences.
So, where can you print business cards in Austin? There are several options available, like Print Austin and Quik Print. The cost of business cards can vary depending on factors such as quantity, cardstock quality, finishes, and additional customization options. On average, you can expect to pay between $200-$500 for 1,000 business cards.
Create Merchandise
Creating merchandise can be a great way to promote your brand and build customer loyalty. You can create merchandise such as t-shirts, hats, mugs, and other promotional items for your business for staff and clients.
While it is possible to create merchandise yourself, it's better to partner with a specialist. Many printing companies in Austin offer screen printing and other printing services, like CustomOne and Big Frog. The cost of creating merchandise can vary depending on the design's quantity, material, and complexity. You can pay between $500-$5,000 for 100 customized products.
Advertise on Austin Billboards
Billboards—digital, small, medium, and bulletins—can be placed strategically in locations for people to see. Some of the most popular include billboards on I-35, Mopac Expressway, and Loop 360. Billboards in these areas can reach a large number of people who are driving, walking, or biking through Austin.
Billboard costs in Austin typically range from $800-5,000 per month, depending on the location, size, and campaign length. Prime spots in central Austin on busy roads can be on the higher end of $3,000-5,000, while outer areas of town are $800-2,000.
Create an Austin Local TV Ad
TV advertisements allow businesses to showcase their products or services through visual and auditory storytelling, which can be impactful in capturing the audience's attention. They offer the opportunity to reach a broad range of viewers.
On average, television advertising in Austin, Texas, costs between $600 and $21,527. However, it's important to note that the cost can vary based on factors such as the time slot, ad duration, production costs, and the specific TV station or network chosen.
Create Even More Local Ads for Austin's Newspapers and Radio
Some popular newspapers in Austin include the Austin American-Statesman and Austin Chronicle. The average cost of a classified ad in the Austin American-Statesman is $12-17, while a display ad ranges from $8-12 per column inch. Larger ads will of course be more expensive.
You can also place ads on the radio for potential local customers to hear while they listen to their favorite shows or hosts. The average cost of a 30-second radio ad in Austin is $300. However, this price can vary depending on the station's size, the time of day the ad airs, and the number of times it runs. Streaming radio advertising costs can also vary depending on the service. For example, Spotify charges 15 to 25 cents per ad served, while SiriusXM charges $23,300 per month for a basic package.
Sponsor a Local Event in Austin
The city hosts various events throughout the year, from music festivals to charity runs, so you can find something that aligns with your business values and target audience. You can check the city's event calendar on the Austin Texas website to find a list of local events in Austin. The calendar lists events in the city, including concerts, festivals, and community events. You can also check with local event planning companies or non-profit organizations to see if they have any upcoming events that your business could sponsor.
The cost of sponsoring a local event in Austin can vary widely, depending on the size and type of event. For example, sponsoring a charity run may require a donation of a few hundred dollars, while sponsoring a large music festival could cost tens of thousands of dollars.
Attend Austin Trade Shows
Trade shows are events where businesses in a particular industry come together to showcase their products and services. They're a great opportunity to network with other businesses, learn about new trends, and get your products in front of potential customers. Two excellent resources for finding trade exhibitions in Austin are Eventbrite and 10times.com.
The cost of advertising at trade shows can vary greatly depending on factors such as the size and prominence of the event, the type of advertisement (e.g., booth space, banners, sponsorships), and the duration of the event. The average cost of a trade show booth ranges from $1,500 to $10,000, but this cost can increase or decrease depending on your specific needs and the event's requirements.
Organize MasterClasses, Workshops, Seminars, and Other Events in Austin
Events are great for meeting new people and building relationships with potential customers and partners. They can come in different forms:
MasterClasses, where businesses can provide in-depth knowledge and training on a particular subject. For example, a fitness studio could offer a master class on functional training methods.
Workshops where customers can learn a skill or technique related to your industry. For instance, a photography studio might conduct a workshop on portrait lighting techniques.
Seminars often involve presentations, panel discussions, and Q&A sessions. For example, a financial advisory firm might organize a seminar on retirement planning.
Networking events which provide opportunities for businesses to expand their network, forge partnerships, and generate leads. For instance, a marketing association could host a mixer for local marketing professionals.
Product launches for a new product or service featuring demos, giveaways, and other promotional activities.
Online Marketing Tips for Austin Businesses
Many customers begin most of their buying journeys with a simple search engine query or a scroll on social platforms. 90% of consumers research purchases online before engaging with the business. With these statistics, relying on just traditional marketing is not enough for businesses. We've put together some valuable online marketing tactics to help you stay competitive and reach your target audience effectively.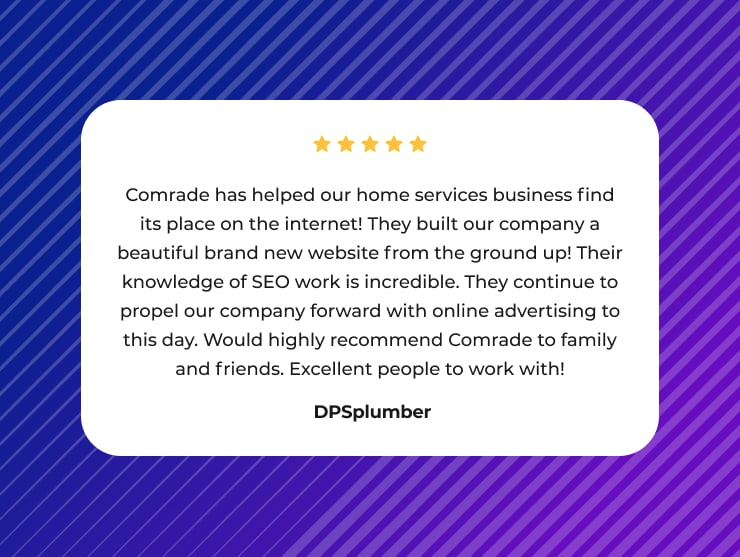 Engage in PPC for Austin Companies
Pay-per-click (PPC) advertising is a great way for Austin businesses to reach new customers and drive traffic to their websites. PPC allows you to display your ads on search engines and other online platforms, and you only pay when someone clicks on your ad. This means you have control over your budget and can track the effectiveness of your campaigns through metrics like click-through rates (CTRs) and conversion rates.
Google Ads and Facebook's ad platforms have tools to help evaluate keywords before launching campaigns. You can also use tools like SEMrush, Ahref, or Moz Keyword Explorer. Starting narrow and then expanding strategically can help optimize your budget.
Some good keyword ideas for Austin-based companies could include:
City name + product/service – e.g., "Austin plumbers"
Variations with "near me" – e.g., "electricians near Austin"
Generic keywords related to your industry
Local events, landmarks, or neighborhoods
Set up location targeting in your PPC campaigns to ensure your ads are shown to users in the Austin area. Furthermore, craft compelling ad copy highlighting your Austin business's unique selling points.
Pay Attention to Austin Local SEO
When people search for businesses online, they often use keywords specific to their location. For example, someone in Austin might search for "restaurants near me" or "dentists in Austin." Suppose your business is properly optimized for local SEO. In that case, it will appear higher in the search results for these queries.
There are several ways to optimize your business for local SEO in Austin:
Incorporate relevant local keywords, meta tags, headings, and image alt tags in your website content.
Ensure that your business's name, address, and Phone number (NAP) are consistent across all online directories, including your website, GMB profile, social media profiles, and local listings.
Encourage customers to leave reviews on platforms like Google, Yelp, and industry-specific review sites.
Publish localized content on your website, such as blog posts or articles highlighting Austin-specific topics, events, or news relevant to your industry.
Build backlinks to your website from other relevant websites.
Set Up a Google My Business Profile
A Google My Business (GMB) profile is a free tool that allows businesses to manage their online presence on Google. It includes information such as your business name, address, phone number, website, hours of operation, and photos. GMB profiles also appear in Google Maps and the Google Search results pages, which makes them a valuable tool for local businesses.
To effectively leverage GMB and attract more customers in Austin, consider the following tips:
Claim your GMB profile and go through the verification process to ensure you have full control over its content and functionality.
Fill out all the necessary information on your GMB profile, including your business's NAP, website, business hours, and relevant categories. Double-check for accuracy and consistency.
Upload high-quality photos and videos that showcase your business, products, services, and the Austin experience you offer.
Actively encourage your current customers to leave reviews on your GMB profile. Respond promptly to positive and negative reviews to show that you value customer feedback.
Utilize the Posts feature on GMB to share updates, promotions, events, or special offers. This helps keep your profile fresh and engages potential clients.
Register for Local Austin Directories
Directories are important because they help potential customers find your business when they search for products or services in your area. Being listed in relevant directories can significantly benefit your online presence.
Aside from GMB, city-specific directories like the Austin Chamber of Commerce and Austin Citysearch are great resources for local businesses. Austin Chamber of Commerce membership benefits include networking opportunities, visibility on their website, and access to resources and events. Austin Citysearch is a local directory that provides information and reviews on businesses in Austin across various categories.
Other top Austin business directories to register for include:
Yelp – A large customer review site driving local searches.
Foursquare – Directory built into search and map results.
TripAdvisor – Helpful for businesses in hospitality, tourism, food, etc.
Bing Places for Business – Microsoft's local listing network.
Optimize your website, boost your business. Simple as that
Be On Top of Your Austin Marketing Game
We've explored in this guide how to promote your business in Austin across online and offline channels. You can improve your online presence, attract more clients, and differentiate yourself from the competition by implementing these techniques. We also briefly mentioned partnerships with Comrade Digital Marketing Agency.
At Comrade Digital Marketing Agency, we offer full-service solutions tailored to elevate your online presence. Our team of experts specializes in SEO, PPC advertising, web design, and more, ensuring your business receives the attention it deserves in the digital landscape. Contact us today to discuss a strategic digital plan customized for your business goals and budget.