Online reviews have become an increasingly important part of the purchasing process for consumers, and businesses of all types need to be aware of their impact. Reviews provide potential customers with valuable information about your products or services and can help them make better-informed decisions.
Positive reviews can help to boost your sales and reputation, while negative reviews can damage your business. Therefore, it is important to monitor your online reviews and take steps to encourage positive reviews and discourage negative ones.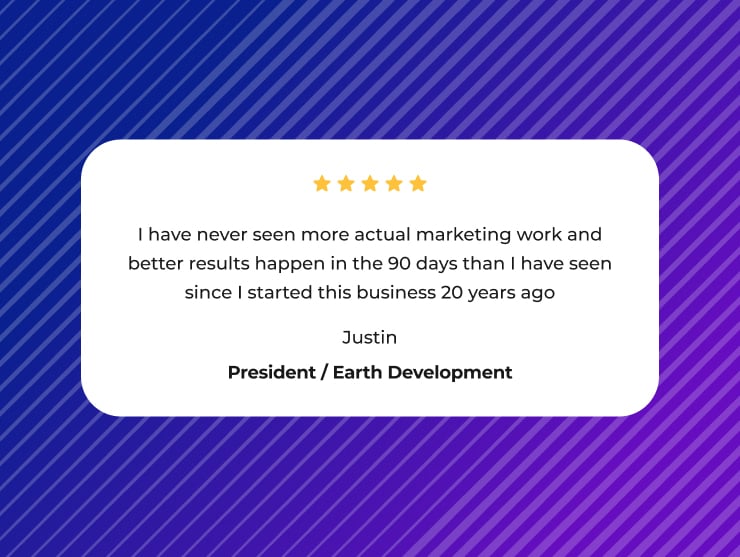 There are a number of ways to encourage customers to leave reviews, such as offering discounts or other incentives. You should also make it easy for customers to leave reviews by providing links on your website or social media pages.
It is also important to respond to both positive and bad reviews in a professional and helpful manner. This shows that you are concerned about your customers' experiences and are willing to address any issues.
In summary, online reviews are a valuable tool for businesses of all types. By taking steps to encourage positive reviews and address negative ones, you can help improve your sales and reputation.
1/6 step
1. Provide Good Service
It doesn't matter how many tactics you employ to get good customer reviews online if you don't provide quality service. Make sure you are advertising only what you can really offer. Always go above and beyond for your customers – they will reward you if you do.
2/6 step
2. THOROUGHLY Complete Your Online Profiles
In order for your satisfied customers to leave reviews, they need a place to do so. While it may seem time-consuming and unnecessary, it's imperative that you take the time to fill out business pages for your company on sites like Google, Bing, Facebook, Foursquare, Yelp, Better Business Bureau, and Yellow Pages. The more complete your online business listings, product descriptions on e-commerce platforms, and local profiles (as a part of local SEO services), the more it appears you actively care about your business.
2.5/6 step
2.5. Include Photographs
People want to know what they're getting into by going into business with you. If you sell a product, include high-quality photos of your product on review sites and encourage users of your product to share their photos as well. If you provide a service, show people your employees and office space. Photographs make your profiles stand out in local search results and on review websites and help you connect with potential customers and clients.
3/6 step
3. Monitor Incoming Reviews
To cultivate reviews, you need to know where reviews of yours are likely to appear. Which sites are your customers using? It may not be the most used platform listed above. For example, product reviews appear on e-commerce sites like Amazon, while reviews of home services are more likely to appear on sites like Home Advisor. Once you find your customers, monitor the most frequented sites for new reviews at least once a week to assess your progress and deal with any negative reviews.
4/6 step
4. Show Customers That Their Thoughts Are Valuable to You
Develop a system to follow up with customers either by email or phone call after their interaction with you. Ask them their thoughts and encourage happy customers to leave a review online. Make leaving a review as easy as possible by providing links and easy-to-follow "how to" lists and remind happy customers verbally of review sites. If they aren't happy, allow them to express their concerns and address them accordingly (before they leave you a nasty review online).
Comrade Digital Marketing Agency can help you with the above if you're unsure how to go about it. Schedule a free consultation.
5/6 step
5. Don't Set up a Review Station on Premises
We know you want reviews, but when you set up a tablet or laptop and ask customers to review your business it crosses the line of the rules of service on some review sites – not to mention, a lot of customers view this as overly aggressive. Additionally, if you set up a review station, all of the reviews will come from a single IP address and will most likely be flagged by the review site as fake which will do more harm than good for your online reputation.
6/6 step
6. Respond to Reviews (Yes, ALL of them)
This one is very important. Don't leave customer feedback unanswered – ever. If the review is negative, acknowledge if you made a mistake and offer to make things right or explain what you will do differently going forward. Remember, other prospective customers can see your response so handling criticism gracefully is important. Don't become defensive or engage in a nasty public fight – it usually makes matters worse. Responding to positive feedback is one way to turn happy customers into enthusiastic advocates who spread positive word of mouth and show others that you care about the opinions of all your customers.
The Impact of Local Business Reviews on SEO
Local business reviews can significantly affect a company's SEO (search engine optimization). There's a strong connection between online business reviews and local search engine results. Out of Google's more than 200+ ranking factors for their search engine algorithm, it's estimated that almost 10% of the total weight is made up of review signals. This means that things like review quantity, review velocity, and review diversity are all important factors in determining how well your business appears in search results. Since Google's local algorithm differs from the general SEO algorithm, it provides an opportunity for companies with a physical location to improve their online presence by gaining positive reviews.


Success Stories
Delivering Business Results: Our Digital Marketing Case Studies
What Is CTR?
Click-through rates (CTR) are an important metric that Google uses to determine how often users are clicking on your website after seeing it in the search results. Studies have shown that online company reviews generally have a high CTR, especially when they have a higher number of stars. This means that if you have more positive reviews, it's more likely that your website will be displayed near the top of the search results. In addition to having a high CTR, a large number of positive reviews also indicates to Google that your website has the kind of relevant, useful content that users are looking for.
Therefore, it is important for businesses to encourage customers to leave reviews, and to respond to both positive and negative reviews in a professional and timely manner.
Put Your Attention on the Top Online Review Sites for Business Reviews
Not all review sites are created equal – some will have more weight than others. For example, Google reviews usually have more credibility than niche-specific review sites. Yelp reviews also usually have more authority than other review applications. So which online review site is right for your business, and which should you focus on?
In general, it's beneficial for businesses to focus on the best review sites – Google reviews, Yelp reviews, and Facebook reviews. That is because all three online review sites reach a much wider audience and your business will be more likely to make a name for itself.
Google Reviews
Google Reviews are a great way to improve your ranking on the search results page. However, they should not be the only focus of your online review strategy. Google Reviews require a Google account, which not everyone has. This means you need to supplement your Google reviews with reviews on other sites.
Yelp Reviews
Yelp is a great, 135 million-user, online review platform mostly used by restaurants but also provides categories for almost every business vertical. Its reviews show up in Google search results, show your business hours, and display user-contributed pictures.
Facebook Reviews
There's no denying that Facebook is a powerful online presence with nearly 1.4 billion monthly active users and 890M daily active users. When it comes to reviews, Facebook offers the main advantage in that most of your customers are likely already logged in to the platform (via mobile or desktop), making it easy to direct them straight to your review page. While Facebook reviews may not yet be on par with Google and Yelp reviews, the platform is quickly catching up.
7 Ways Positive Reviews Boost Ecommerce Sales
Online customer reviews streamline trust and credibility. Often, beyond product pages, and brand promises, they are the only thing online customers have to go by when contemplating a purchase. Needless to say, they're valuable because they provide unbiased third-party credibility.
Reviews increase conversions — available evidence overwhelmingly supports this. One product review can result in a 10% increase in sales and 200 reviews in as much as a 44% increase! Here's how you can leverage the power of positive reviews to boost your store's revenue.
1/7 way
1. Boost Your SEO Ranking
While there are many factors involved in search rankings, a healthy amount of positive, online reviews signal trustworthiness and authority to search engines. Therefore, the correlation between high star ratings and top rankings on search results is no coincidence.
Currently, Google is the fastest-growing review platform. When you leverage customer reviews for SEO or generate them in Google My Business (local SEO), you provide Google with fresh content that adds to its understanding and trust in your business.
Getting reviews and responding to them (whether good or bad) will boost your local SEO. They're like a successful feedback loop: the more online reviews you have, the higher you'll rank. This is especially important for businesses serving specific geographical areas because Google prioritizes local listings above organic results, just underneath Google Ads.
2/7 way
2. Increase Conversion Rates
Did you know that when shoppers visit a product page with 1-10 reviews they are 50% more likely to convert than those who visit pages with no reviews? Essentially, online reviews work like old-fashioned word-of-mouth.
Moreover, 90% of customers read reviews before making a purchase. Positive reviews act like social proof and at the risk of stating the obvious, more reviews equal more conversions and sales, regardless of product type or service.
Honest reviews from verified customers may be the final bit of convincing a potential customer needs to click "purchase"—you just need to implement a review acquisition and management strategy.
3/7 way
3. Promote Products in Google Shopping Ads
Google's Product Ratings Program allows businesses to display aggregated reviews for their products to customers shopping on Google. According to the search engine: "These ratings and reviews help with product research and purchase decisions, driving more qualified customers to your product pages."
The two factors that matter most to shoppers are the quality and volume of reviews. Consumers are most responsive to four and five-star ratings, although they appear to give more trust to products between four and four-point-five-star ratings.
Since Google Shopping shows multiple products from different merchants, reviews are a distinguishing factor that can make your listings and product ads stand out from competitors.
Comrade Digital Marketing Agency can help you with the above if you're unsure how to go about it. Schedule a free consultation.
4/7 way
4. Enhance Retargeting Campaigns
Let's face it—the overwhelming majority of customers won't purchase anything the first time they visit your online store. In fact, 70% will abandon their carts before they buy something. Because of this, most businesses use retargeting campaigns to encourage customers to complete their purchases.
Retargeting with online reviews is one of the best ways to convince people to come back. There's nothing like a group of highly satisfied customers to encourage a purchase. If a potential customer knows others love your products, then they are more likely to purchase them.
5/7 way
5. Cross-Selling and Upselling Products
A standard eCommerce strategy when customers are checking out is to cross-sell or upsell goods to increase their average order value. Basically, this entails pitching to them additional items to buy; either related (cross-selling) or better (up-selling). This can be done while they are in the cart or immediately after they place an order.
This strategy decreases customer acquisition costs while simultaneously encouraging customers to buy more products. Promoting products with positive reviews is one of the most effective forms of product recommendation.
eCommerce reviews give customers the confidence to move quickly through the sales funnel. And you don't have to limit this tactic to pre-purchase pages. Instead, you can insert customer reviews throughout the sales cycle, even a few days post-purchase.
6/7 way
6. Leverage User-Generated Content
User-generated content (UGS) is created by customers and includes reviews. Asking for reviews is an easy way to create UGS. There are a couple of reasons why this is advantageous. Firstly, it improves sales. Secondly, it allows you to add valuable content to your web pages, and thirdly it gives you access to relevant content marketing assets, without having to go through the effort of creating them.
UGS helps build authenticity around your brand. Your customer's voice will always speak louder than your own, and when used effectively can improve brand awareness and credibility. Social media, in particular, is great for UGS.
Take Instagram stories for example. You can repost your customer's Stories reviews and even compile this into a highlight to be referenced time and again by potential customers. Instagram Stories are prime digital real estate because they appear at the top of the newsfeed, offering greater visibility.
See how online marketing can help you stay ahead of the competition
7/7 way
7. Upgrade Email Marketing Campaigns
Incorporating star ratings, as well as quotes from online customer reviews in your email marketing drip campaigns can also convince shoppers to buy more items. Your email list represents a direct line between your business and its most satisfied customers, i.e., brand advocates, big spenders, and repeat buyers. The more you subtly remind them how great your products are, the better.
Given the great benefits of reviews for eCommerce, you may as well use email to garner more. The beauty of email is you can fine-tune your efforts and segment your review requests according to:
Customers who've spent the most
Customers who've clicked the most on your emails
Customers who've just made a purchase
Customers who've spent the most time on your website
Segmentation is fairly straightforward with the right email automation software; you can easily put together review curation campaigns from scratch.
Frequently Asked Questions
Responding to negative reviews, positively
If you receive a negative review, you can respond in a way that shows you are taking the feedback seriously and working to improve your business. Thank the reviewer for the review, and let them know what steps you are taking to improve your business.
How do I respond to positive reviews?
When you receive a positive review, it is important to thank the reviewer for their kind words. You can also share the review on social media or your website to show others what people are saying about your business.
How can I get more reviews?
There are a few things you can do to encourage more reviews. First, you can reach out to your customers and ask them directly for a review. This can be done through email, social media, or even in person. Second, you can make it easy for customers to leave a review by providing links or instructions on how to do so. Finally, you can offer incentives for customers to leave a review, such as discounts or free shipping. By taking these steps, you can increase the number of reviews you receive.