Ecommerce has become an increasingly popular way for companies to reach their target audiences and expand their business. As the digital landscape continues to evolve, ecommerce businesses are faced with new challenges and opportunities. In order to succeed in this highly competitive industry, businesses need to understand the basic challenges of ecommerce and how digital marketing can be used as an effective solution. This blog post will explore the key elements of ecommerce, and how digital marketing strategies can help overcome these obstacles and create a successful online presence.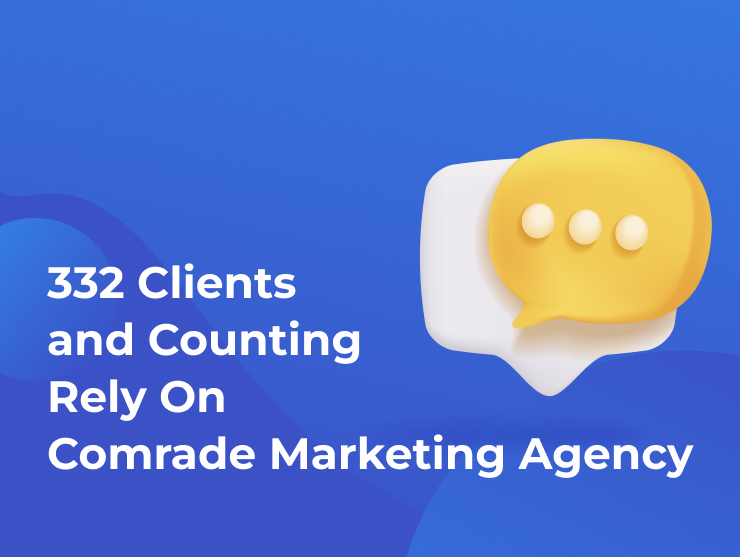 The Three Essential Ps of E-commerce
A successful ecommerce business model is built upon three crucial pillars: product, price, and promotion.
When it comes to product, it's essential to offer a diverse range of goods and services that cater to customers' unique needs and preferences. This encompasses physical products as well as digital services, ensuring a comprehensive shopping experience.
Moreover, accurately assessing the value of offerings is pivotal in determining the optimal price. Factors such as production costs, market demand, and competitor pricing should be thoughtfully considered.
Lastly, promotion plays a crucial role in driving visibility and attracting customers. Leveraging targeted advertising, ecommerce SEO, engaging content marketing strategies, and impactful social media and performance marketing campaigns help businesses stand out in the fiercely competitive ecommerce landscape.
By focusing on these three indispensable elements, businesses can establish a strong foundation for a thriving online store that not only meets customer needs but also surpasses expectations.
What Are the Different Types of Promotions in E-commerce?
There are many different types of promotions used in e-commerce. Some of the most popular include search engine optimization (SEO) and digital marketing services. SEO is a method of increasing visibility in organic search engine results by optimizing content, page structure, and backlink profiles to rank higher on search engines like Google and Bing. Digital marketing services involve activities such as running PPC campaigns, creating website content or optimizing existing content for better readability and keyword ranking, developing social media strategies, and managing email campaigns.
Other digital marketing services may include design work to create eye-catching graphics or videos for website landing pages and social media advertising; web analytics to monitor website traffic; copywriting to craft promotional messages; A/B testing to determine the effectiveness of content; setting up local listings on Google Business to increase online presence; reputation management; link building services; and more.


Success Stories
Delivering Business Results: Our Digital Marketing Case Studies
We understand that choosing the right digital marketing agency for your ecommerce business can be a challenge. That's why we have compiled a list of 15 digital marketing agencies who specialize in providing ecommerce customers with highly customized solutions for their business needs.
Top Ecommerce Marketing Agencies for Your Business
Comrade Digital Marketing Agency
Comrade Digital Marketing Agency is a full-service digital marketing agency that specializes in ecommerce and other related services. With over 10 years of experience, Comrade provides the most comprehensive suite of online marketing solutions available to help businesses optimize their digital presence.
When it comes to ecommerce, Comrade empowers businesses with expert strategies to enhance their visibility on major search engines like Google and Bing. Through effective website design and development, optimized SEO tactics, and strategically crafted PPC and SMM campaigns, they ensure your website attracts customers from various sources. But their expertise doesn't stop there.
Comrade offers a range of additional services to support businesses in their digital marketing endeavors. This includes website hosting, personalized graphic design work, logo creation, and branding initiatives. By covering all aspects of digital marketing, Comrade Digital Marketing Agency is dedicated to helping businesses increase their online presence and achieve their goals.
With their knowledge, expertise, and commitment to excellence, Comrade is your trusted partner for effective digital solutions in today's competitive market.
• Comrade Digital Marketing Agency is located in the heart of Chicago, making it easy to access for clients.
• With a 4.8 out of 5 rating on Google, Comrade Digital Marketing Agency is one of the highest-rated agencies in its field.
• Since 2008, Comrade Digital Marketing Agency has worked on over 300 projects for its clients!
Single Grain
Single Grain Agency is a top-tier digital marketing agency specializing in ecommerce. They help brands and retailers from around the world to sell more products online. Their expertise includes SEO services, pay-per-click (PPC) advertising, content marketing, email and remarketing campaigns, custom website design, and social media marketing. Their team of experienced professionals provides guidance through every step of the process: from analysis to execution, optimization to measurement.
Additionally, Single Grain Agency offers a variety of services ranging from analytics tracking setup and maintenance to A/B testing and conversion rate optimization. They also provide strategic consulting, creative direction, online store setup, product data management, customer service training and many other services necessary for successful ecommerce operations. In summary, Single Grain Agency is an invaluable asset that can help any business that wants to capitalize on the advantages of an ecommerce marketing strategy.
• Located in the heart of San Francisco's Financial District, Single Grain is at the epicenter of tech innovation.
• With a 4.9 rating on Google, Single Grain stands out among its competitors in the digital marketing agency space.
• From small businesses to Fortune 500 companies, Single Grain has worked on over 200 projects and counting!
Disruptive Advertising
Disruptive Advertising is an innovative eCommerce marketing agency with a laser focus on helping businesses of all sizes achieve success. Their team of experienced professionals has extensive experience in the digital marketing arena, offering strategic insights and customized solutions to enhance your online presence. They specialize in all aspects of ecommerce advertising, from PPC campaigns that drive qualified traffic and convert leads into purchases, to SEO strategies for increasing organic search visibility. With their comprehensive approach to digital advertising, Disruptive Advertising stands out as a leader in the industry by providing hyper targeted marketing campaigns tailored to your specific needs.
In addition to their expertise in eCommerce marketing, Disruptive Advertising also offers a range of services such as website design and development, content creation and social media optimization. They collaborate with clients to develop custom plans that are tailored to meet their individual goals while leveraging the latest technology for maximum impact. Whether you need help creating a user-friendly shopping experience or want assistance managing your Adwords campaigns, Disruptive Advertising can offer top-notch service and results that exceed expectations every time.
• Disruptive Advertising agency is based in Pleasant Grove, Utah—an ideal hub for innovation.
• Boasting a remarkable 4.9/5 Google rating derived from over 500 reviews, the agency has garnered widespread acclaim.
• With an impressive track record of over 600 successfully executed projects spanning various industries, Disruptive Advertising excels in delivering exceptional results.
Ignite Digital
Ignite Digital is a leading ecommerce solutions provider. They are renowned for their ability to design, develop, and manage complex ecommerce websites that provide customers with an exceptional shopping experience. Their team of experienced developers specializes in working with the latest technologies to create custom-tailored solutions that meet the specific business needs of each client. With their expertise, they can quickly identify customer needs and develop innovative strategies for creating successful online ecommerce stores.
In addition to their primary focus on ecommerce, Ignite Digital also provides other types of services such as digital marketing and ecommerce web design, mobile app development and social media marketing. They are committed to helping businesses maximize their online presence by providing solutions that increase brand awareness and attract new customers. From concept creation all the way through implementation, Ignite Digital strives to provide the highest quality service for every client's unique needs.
• Located in Mississauga, Canada, Ignite Digital marketing agency operates from a vibrant office.
• With an impressive 4.8-star rating on Google, Ignite Digital is highly regarded.
• Ignite Digital boasts a portfolio comprising of over 500 successfully executed projects.
WebFX
WebFX is a full-service digital marketing firm specializing in ecommerce. It provides its clients with a comprehensive suite of services that help them build an effective online presence. From search engine optimization and website design to social media strategy and content marketing, WebFX has the experience and expertise to help companies increase their visibility and reach new customers.
In addition to providing data driven strategies, WebFX also offers services such as website hosting, email marketing, pay-per-click advertising, analytics and reporting, affiliate marketing, reputation management, PPC campaign management, and more. Through combining all of their web solutions under one roof, WebFX can provide businesses with everything they need to succeed in the digital age. Their teams have years of experience in helping companies take their online presence to the next level. With a strong focus on customer service and delivering quality results to their clients, it's no wonder that WebFX is a leader in the field of ecommerce marketing strategies.
• Located in Harrisburg, PA, WebFX's office serves as its central hub.
• With an impressive average rating of 4.8 stars on Google, WebFX has earned widespread acclaim.
• Having successfully delivered over 1,500 projects for a diverse range of clients, WebFX has solidified its reputation as a trusted industry leader.
Digital Shift
Digital Shift is an ecommerce agency that specializes in creating beautiful, easy-to-navigate online shopping experiences. They utilize the latest technologies to create sites that are optimized for speed, convenience, and ease of use. From UX/UI design to development, Digital Shift provides services that ensure customers have a great user experience while browsing and purchasing products online. In addition to their expertise in ecommerce, they also offer web design and hosting services. Their team of developers are adept at creating custom websites tailored to meet the needs of clients from all industries.
They've built sites ranging from simple static pages to fully functional databases and APIs. Digital Shift is also well-versed in SEO optimization and can help clients maximize their visibility on search engines. Additionally, they provide ongoing marketing support by offering strategies such as content marketing, email marketing, social media management, and more.
• They are headquartered in Chicago, Illinois and have over 60 employees.
• Digital Shift has a 5 out of 5-star rating on Clutch, based on 13 reviews.
• Digital Shift agency has completed over 600 projects in their portfolio.
LYFE Marketing
LYFE Marketing is a leading ecommerce marketing agency that offers comprehensive solutions for business owners to reach their target customers and drive more sales. As an experienced ecommerce marketing firm, they specialize in online marketing strategies such as ecommerce SEO, pay-per-click (PPC) advertising, email campaigns, web design, and much more. They also offer services such as social media management, content creation, and influencer marketing to help businesses build their brand.
With their team of experienced professionals, LYFE Marketing is well-equipped with the knowledge and resources necessary to create effective strategies for any type of ecommerce brands. In addition to ecommerce services, LYFE Marketing also provides services related to traditional marketing such as public relations, strategic planning, branding/design, event production & activation, and more. By combining both digital and traditional marketing techniques into one comprehensive package tailored towards each individual client's needs, LYFE Marketing allows businesses to maximize their potential far beyond what they could achieve on their own.
Whether you're a small startup or an established brand, LYFE Marketing is dedicated to helping you grow and succeed in the highly competitive world of ecommerce. With their innovative solutions and personalized approach, they can assist you in standing out from the competition, driving website traffic, and increasing conversions. Partnering with LYFE Marketing means gaining a valuable ally in your own ecommerce growth journey, as they work tirelessly to deliver results that exceed your expectations. Experience the difference with LYFE Marketing and take your business to new heights of success.
• LYFE Marketing is headquartered in Atlanta, Georgia.
• With a stellar rating on Google and over 1000 customer reviews, LYFE Marketing is highly regarded.
• LYFE Marketing has successfully executed over 500 digital marketing projects for their clients.
OuterBox
Outer Box is a provider of ecommerce digital marketing for businesses of all sizes. They specialize in creating custom websites and applications to meet the individual needs of their customers. With years of experience in the industry, they have come up with innovative solutions to help their clients succeed in the digital marketplace. Their services cover everything from website design and development to content management systems, conversion rate optimization, and even web hosting. They also offer an array of additional services such as custom programming and integration with third-party applications.
Beyond just ecommerce, Outer Box helps its clients develop business strategies that capitalize on online opportunities to reach new markets and bring more sales. In addition, they provide marketing services such as email campaigns, social media management, web analytics, and more. With their combined expertise across various digital disciplines, Outer Box has enabled countless businesses to succeed in the ever-changing world of ecommerce brands.
• Outer Box is based in Akron, Ohio.
• Outer Box has a 4.7 out of 5 star rating on Google with over 400 reviews.
• Outer Box has worked on over 500 web design and e-commerce projects for clients since its founding in 2004.
Coalition Technologies
Coalition Technologies is a full-service digital marketing agency specializing in ecommerce solutions. They provide a wide variety of services including web design and development, email marketing, social media marketing, pay per click advertising, content creation and management, online reputation management, and many other digital marketing solutions. They have been in business for over 10 years and have built a strong reputation as one of the premier ecommerce marketing agencies for all types of businesses that want to increase their online presence. Their team of experienced professionals can help ecommerce companies create effective campaigns that target the right customers with the right message.
Not only do they specialize in e commerce marketing but also provide many other services such as web hosting and domain name registration, logo design, custom website development, mobile app development and more. Their passion lies in building beautiful websites that are easy to use and generate leads that help businesses grow. Coalition Technologies truly knows how to make your online presence successful!
• Coalition Technologies is an award-winning web design and digital marketing agency based in Los Angeles, CA.
• The company has a 4.9/5 star rating on Google with over 500 reviews.
• Coalition Technologies has completed over 1,500 projects for clients ranging from startups to Fortune 500 companies.
DigitalSuccess
Digital Success is a renowned digital marketing agency based in the United States, dedicated to empowering businesses in the online realm. With a wide range of services offered, including website development, seamless integration of online shopping platforms, secure payment gateways, and effective search engine optimization (SEO), they are committed to delivering unparalleled digital success for their clients. The expertise of the Digital Success team extends to crafting customized shopping carts and creating compelling content that captivates customers across various digital channels. Alongside optimizing e-commerce websites, Digital Success offers a comprehensive suite of services, including professional product photography, impactful email marketing, efficient mobile app development, and exceptional customer support. Their team of seasoned professionals excels in developing unique strategies that attract organic traffic and drive conversions.
By offering personalized support and innovative software solutions, Digital Success equips businesses of all sizes with the necessary tools to maximize their online presence. They recognize the importance of keeping up with ever-evolving technology trends and adopting industry best practices to ensure digital success. Whether you need a full-service e-commerce marketing agency or assistance in setting up your first ecommerce store or brand, Digital Success delivers reliable solutions tailored specifically to your business requirements.
• Based in the Austin, TX, Digital Success is a trusted digital marketing agency.
• With a remarkable Google rating of 4.9/5, backed by over 100 user reviews, Digital Success showcases their excellence.
• Since its establishment in 2018, Digital Success has built an extensive portfolio with over 200 successfully completed projects.
Common Thread Collective
Common Thread Collective is an ecommerce agency that specializes in helping business owners create the perfect online shopping experience. They provide a comprehensive range of services, from creating a custom ecommerce website to setting up payment processing and online marketing campaigns. Their team of experts has years of experience in web development, UX/UI design, content management, and digital marketing, giving them the ability to develop high-performing ecommerce websites with the user experience at the core.
Their team is also adept at integrating payment gateways into ecommerce sites quickly and efficiently using robust tools like Shopify, PayPal, Stripe and more. In addition to their ecommerce services, Common Thread Collective also provides web hosting solutions, search engine optimization (SEO), social media management services, email marketing automation services and more. They're well-equipped to handle any web project with expertise and skill.
• Common Thread Collective has a 4.8 out of 5 star rating on Clutch.co, based on 16 reviews.
• They are headquartered in Minneapolis, Minnesota and have over 30 employees.
• They have helped clients generate over $1 million in revenue through their digital marketing campaigns.
Digital Operative
Digital Operative is an award-winning marketing and creative agency that specializes in ecommerce. They build high-performance digital experiences for an ecommerce company of any sizes, leveraging the latest technology to help businesses succeed online. Their team of experts have a deep understanding of the ecommerce industry and are dedicated to delivering exceptional experiences for customers. They offer comprehensive services such as web design, development, hosting, merchandising optimization, SEO, advertising, analytics & reporting, strategic planning and more. Digital Operative can provide the tools and solutions necessary to create a successful ecommerce business from launch to growth.
Beyond just ecommerce marketing services, Digital Operative also offers branding & identity services such as logo design; content creation including video production; creative services like website design and packaging design; SEO & SEM services to improve search visibility; and social media marketing strategies to engage customers across all platforms. Their experienced team of professionals are dedicated to providing innovative solutions that exceed customer expectations every time.
• With a stellar rating of 4.7 out of 5 stars on Clutch, based on 12 reviews, Digital Operative shines in the digital realm.
• Headquartered in the vibrant city of New York, they boast a talented team of over 50 employees.
• Their digital marketing campaigns have been instrumental in helping clients surpass the $1 million revenue milestone.
Omnitail
Omnitail is a digital marketing agency that specializes in helping e-commerce businesses of all sizes grow their profits. They offer a variety of services, including paid search, paid social, Google Shopping, Amazon Ads, and conversion rate optimization. Omnitail is unique in that they are a profit-driven agency, which means that they only charge a flat rate and they only spend money on advertising that is directly tied to their clients' bottom line. This ensures that their clients are getting the most out of their marketing and that they are not wasting money on ineffective ads.
In addition to their profit-driven approach, Omnitail also uses proprietary in-house technology to analyze their clients' data and optimize their campaigns for maximum results. This technology allows Omnitail to see the full story of their clients' marketing performance, not just the vanity metrics that other agencies often focus on. This level of transparency and accountability is rare in the digital marketing industry, but it is one of the things that sets Omnitail apart from the competition.
• With a stellar 4.9 out of 5 star rating on Clutch.co, based on 21 rave reviews, they have truly earned their reputation.
• As a certified Google Partner, Omnitail proudly meets Google's stringent standards for excellence in digital marketing.
• Remarkably, the accomplished Omnitail team has helped their clients generate over $100 million in revenue through their highly effective digital marketing campaigns.
LocaliQ
LocaliQ is a leading ecommerce marketing agency that specializes in providing comprehensive digital marketing solutions to help businesses of all sizes thrive on their ecommerce platforms. With their expertise in SEO, paid advertising, content creation, and social media management, LocaliQ equips businesses with the necessary tools to create a distinctive digital marketing campaign. As an established agency with a team of experienced professionals, LocaliQ has been assisting small and medium-sized businesses in navigating the ever-evolving digital landscape since its inception in 2007. Their tailored services cater to businesses of all sizes and budgets, making them an ideal choice for maximizing online visibility.
• LocaliQ boasts an impressive 4.9 out of 5 star rating on Clutch.co, based on 50 reviews.
• Situated in Quincy, Massachusetts, LocaliQ operates with a workforce of over 250 employees.
• Through their digital marketing campaigns, LocaliQ has successfully helped clients generate over $100 million in revenue.
Schaefer Digital
Schaefer Digital is an agency specializing in empowering ecommerce clients to achieve success with their digital marketing services. Their team of expert strategists and consultants boasts a proven track record in helping their happy ecommerce clients to surpass their goals and expand their online reach. They offer a wide range of services, from social media management to website optimization, to ensure companies unleash the full potential of their digital presence and maximize their ecommerce SEO efforts.
The agency also provides comprehensive reporting capabilities, enabling clients to effortlessly track performance metrics such as website traffic, sales conversions, customer acquisition costs, and ROI. With the aid of their diverse suite of tools, ecommerce businesses can optimize their activities and make informed, real-time decisions about their campaigns. Schaefer Digital is committed to ensuring their clients remain competitive in today's ever-evolving digital landscape and provides unwavering support throughout the entire process.
• SchaeferDigital boasts a flawless 5-star rating on Clutch.co, backed by 11 glowing reviews.
• Headquartered in Minneapolis, Minnesota, their team of 20+ talented professionals delivers exceptional results.
• With their unparalleled expertise, they have a few strategies that have enabled clients to achieve revenue growth exceeding $1 million.

Accelerate revenue growth with expert Ecommerce marketing solutions
Conclusion
Finding the perfect digital marketing agency for ecommerce businesses presents an excellent opportunity for businesses to boost online sales and expand their advertising spend. The choice of an ecommerce sales growth agency is paramount for ensuring success. When selecting an ecommerce growth agency, it is crucial to prioritize superior service quality, customer testimonials, pricing, and industry track record. By implementing the right strategy, businesses can enjoy improved visibility, increased sales, and enhanced returns on investment.