Picture this: You've crafted the most incredible website with stunning visuals and compelling copy that embodies your company's values and promotes its products. However, there's a catch – nobody can discover you online.
Nowadays, most online businesses are familiar with the concept of Search Engine Optimization (SEO), a practice that enhances a website's visibility and search performance.
Still, many with underperforming websites overlook the idea of performing an SEO audit, which serves as a robust mechanism to diagnose website issues and highlight areas for enhancement, along with suggesting appropriate remedies. This article explores the significance of an audit, its components, and the rationale behind enlisting the expertise of SEO professionals – an investment that bears substantial value.
What Is an SEO Audit?
An SEO audit involves evaluating different elements of a website that impact its performance in organic searches. Executing an SEO site audit is the initial stride toward formulating a plan to enhance search engine page ranking and Google traffic. SEO audits deliver insightful information about a site's performance, the structure and content of individual pages, as well as the overall traffic.
Internet marketing guru Neil Patel describes it as "a report card of your site's Googleability". A thorough SEO audit should analyze a website's:
Core Web Vitals performance (site speed, responsiveness, and visual stability)
Quality of current backlinks and referring pages pointing to your website
On-page elements like title tags and meta tags
Assess current conversion opportunities and site aspects that disrupt users' experience
Crawl waste and crawl budget*
*Crawl budget is the maximum number of pages a search engine can and wants to crawl on any website. This is determined by the search engine's crawl rate limit and demand. Crawl waste is when search engines can't crawl a website efficiently, which hurts a site's SEO performance.
Why Is an SEO Audit Important?
Performing an SEO audit is akin to scheduling an annual physical to assess your website's health. The aim of this insightful assessment is to uncover issues influencing your site's search performance. Utilizing tools like the Google Search Console SEO audit tool can illuminate factors contributing to your website's search results.
Technical and on-page SEO issues
Website structure issues
Potential off-site problems
User experience challenges
Content gaps and opportunities
Competitive marketplace insights
Conducting regular SEO audits is crucial for maintaining an effective digital strategy for any website. Much like a living entity, websites evolve over time, necessitating adjustments in your approach. Neglecting to perform a website SEO audit can lead to insufficient organic traffic and an inability to gauge the efficacy of marketing endeavors. By employing the best SEO practices, you ensure that your website's strategy remains current, uncover errors, and facilitate the restoration of lost traffic.
Creating an SEO Strategy
To keep your SEO strategy current, regular audits are crucial. An audit provides businesses with vital info, enabling them to enhance their content strategies for better traffic retention and improvement.
Search engines recognize that the most effective websites deliver what users are seeking. Conducting a comprehensive site audit can prove highly beneficial, as does leveraging the best tools to do an SEO audit of your website pages. Consider conducting a blog SEO audit as well to ensure optimal performance.
To ensure online accessibility, relevance, and discoverability, it's crucial to optimize your website and marketing content. Collaborating with an external agency or an in-house SEO audit expert is an investment that consistently yields returns.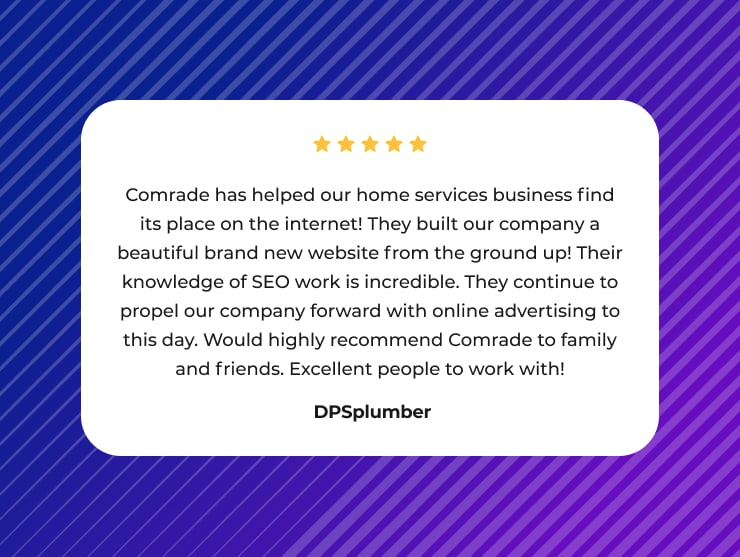 Constructing a robust SEO strategy entails conducting content auditing, encompassing aspects like keyword research, rankings, backlink analysis, and website design. This approach fosters the establishment of brand trust and credibility, essential for augmenting leads and guiding users deeper into the marketing funnel.
Improving Your SEO
In recent years, the landscape of SEO has undergone significant transformations. Search engines, most notably Google, introduce numerous updates to their algorithm annually, if not monthly. Consequently, tactics that prove effective now might not yield the same results in the coming year.
Search engines inherently prioritize elevating the ranking of high-quality websites. Utilizing a comprehensive website SEO audit, you can evaluate how your SEO practices impact your website's user experience. By analyzing the audit's insights, you can then formulate optimal strategies that not only enhance your ranking but also contribute to the satisfaction of your visitors.
Good SEO services package should focus on providing the best user experience first and increasing search engine results second. When you focus on the experience of your website's visitors, you won't have to constantly analyze each detail of your SEO.
A comprehensive SEO services package should prioritize delivering an optimal user experience as the foremost objective, with enhancing search engine rankings following closely. By emphasizing the satisfaction of your website's visitors, the need for incessantly scrutinizing every SEO detail is diminished. Utilizing insightful content auditing by an SEO company can be the best tool to check SEO audit efficiency.
Following Up on a Google Update
Google undergoes multiple algorithm updates annually. One instance is the June 2021 release of "The Page Experience Update," designed to prioritize pages providing a high-quality user experience. These substantial updates possess the potential to noticeably affect organic search results, leading to significant fluctuations in Google rankings. This impact can be particularly pronounced if your website encounters an abrupt decline in traffic despite not undergoing substantial alterations.
Upon Google's announcement of an update, conducting a detailed SEO audit becomes imperative to confirm your web pages' alignment with new ranking criteria. Presently, Google favors sites that render correctly on various search engines, including Chrome, Bing, Firefox, and more. To ascertain compliance and performance, a full site SEO audit is paramount, evaluating factors crucial for sustained success in search rankings.
Leveraging tools like the Google Search Console SEO audit tool plays a pivotal role in gauging your website's compatibility with evolving algorithms.
After a Sudden Loss in Positions or Traffic
A sudden decline in search traffic can occur due to various factors. Apart from Google updates, it might stem from market shifts, changing seasonal demand, server overload, or competitors' enhancements.
Conducting a detailed SEO audit is essential to understand the root cause. Website alterations can also impact performance, often affecting load times and page speed, which are key factors in an SEO audit. Performing a full site SEO audit after changes is crucial.
During a website migration, not all elements may remain intact. For instance, images might fail to load correctly, inbound link structures could be flawed, and 301 redirects might be inaccurately mapped.
Regularly using Google Analytics aids in tracking changes in search traffic, while Google Page Speed Insights can help identify specific onsite errors, which proves the importance of SEO audit.
What Is Included in SEO Audit?
SEO audits evaluate factors that impact the ability to rank on search result pages. These elements include on- and off-page SEO, as well as technical SEO performance.
Technical SEO Audit
Conducting a technical SEO audit involves evaluating various dimensions of a website's technical setup. These encompass on-page elements, URL structure, website organization, and indexability. The SEO audit tool can be instrumental in identifying areas that need optimization. This type of audit typically precedes backlink and content assessments, as it primarily aims to address technical SEO issues that might hinder proper site indexing and performance.
To illustrate an example of a great SEO technical audit, here are the critical aspects inspected:
Unoptimized pages for mobile
Slow loading pages
Invalid structured data items
Backlink profile
Metadata issues (missing title tag and meta descriptions)
H1 tag issues
'Non-indexed' pages
Broken links
404 error pages
Uncompressed code
Remember, while it's tempting to get ahead of the competition, engaging in any black hat SEO techniques that go against Google's guidelines will result in a Google penalty. This may downgrade a website's ranking in the search results, or in worst-case scenarios, delist it from the search engine.
Get ahead of the game. Optimize your website for maximum revenue growth
On-Page SEO Audit
An on-page SEO audit provides a comprehensive evaluation of a website's indexable content. This meticulous on-page SEO audit process uncovers the performance of various web and landing pages, highlighting those attracting significant organic traffic and identifying areas that require removal or updating, especially if duplicated content exists.
This analytical approach delves into how each element of your website's content effectively engages your target audience, thus delivering professional SEO audit insights that substantively enhance your website's traffic.
Conducting an on-page SEO audit differs distinctly from performing content inventory audits. Unlike an on-site SEO audit, which qualitatively evaluates website content, an inventory audit delves into a company's repository of existing content assets. These encompass a wide range, from blog posts and videos to other content marketing materials produced for effective lead generation. Utilizing powerful tools for SEO audits, professionals can comprehensively assess both on-page elements and overall content strategy.
Off-Page SEO Audit
An off-page SEO audit is an essential part of any successful SEO strategy. It will help you identify any potential issues that could detract from your website's visibility on search engine result pages (SERPs).
During this audit, you'll review several key areas, such as backlinks, social media, and local SEO. By understanding what is and isn't working, you can make the necessary changes to improve your website's ranking. Among these, a link audit holds particular importance as it significantly influences how search engines gauge your website's relevance.
Make sure all backlinks are from authoritative sources and point to relevant pages. Social media is also essential, as it can help build brand awareness and drive traffic to your website. Finally, make sure to optimize your website for local SEO.
This entails confirming your website's listing accuracy within local directories and verifying the correctness of vital details such as your address, contact number, and operational hours. By diligently performing a professional SEO audit, you can ensure your website's competitive edge on SERPs, thereby maximizing the efficacy of your SEO endeavors.
Success Stories
Delivering Business Results: Our Digital Marketing Case Studies
What Should I Expect from an Audit?
Search engine optimization auditing typically spans a timeframe of 2 to 6 weeks, contingent upon the dimensions of your website. It's worth noting that a straightforward website with minimal external links will complete the process more swiftly than a sprawling eCommerce platform housing numerous products and internal pages. Utilizing relevant search engine optimization audit tools can significantly enhance the efficiency of this search engine optimization site audit procedure.
At Comrade, when a company contacts us, we conduct a comprehensive audit that does the following:
Measure your website loading speed
Evaluate all the backlinks
Analyze current search engine rankings (SERPs)
Evaluate your web-design
Look at website conversion rates
Assess the quality of your website's content
This text is an integral part of a comprehensive 20-point SEO performance evaluation checklist. After conducting a detailed overview using powerful search engine optimization auditing tools, we propose a range of strategies to optimize your SEO content approach.
As a prominent digital marketing company, we provide our clients with a complete understanding of their present status and the next steps they should take using meticulous search engine optimization site auditing. Our commitment to transparency means we never take shortcuts and meticulously elucidate each step of the process, ensuring our clients are well-informed about the methodology that guarantees exceptional search engine optimization.
An SEO audit is the starting point of all digital marketing. Whether focusing on optimizing site architecture or refining campaign strategies, utilizing search engine optimization site auditing tools is paramount to ensure adherence to SEO best practices and to secure the success of digital marketing campaigns.
4 Useful SEO Audit Tools
Before we go into the checklist, we'd like to highlight some of our top SEO tools for analyzing your SEO.
Speeding up your SEO auditing process is possible through the utilization of various excellent plugins and websites. However, it's important to note that while the provided search engine optimization site audit tools can be immensely valuable, they might not cater to every specific need. For optimal business promotion results, it remains essential to engage with an agency that possesses the expertise to comprehensively optimize your business in accordance with all SEO requirements.
Let's go through our top picks of SEO audit tools:
SemRush
Semrush is the best tool to do an SEO audit for your website, aiding marketers in identifying insightful keywords for their SEO and PPC endeavors. This comprehensive SEO tool offers an array of features, encompassing competitor research, organic keyword tracking, rank tracking, and backlink analysis. Furthermore, it provides detailed insights into competitors' organic rankings in SERPs, enabling strategic planning for your SEO efforts.
Moreover, the SEMRush Keyword Tool allows you to enter a word or phrase related to your website's niche and displays how many global monthly searches there are for keywords similar to yours. It also shows how much organic traffic you will receive if your page ranks on page one of Google's results for these queries.
Screaming Frog
Screaming Frog, a search engine optimization site audit tool, functions as a web crawler specifically designed to pinpoint design errors within your website. This tool effectively traverses your website's structure and generates comprehensive reports highlighting a variety of issues, including broken links, 404 errors, and duplicate content, among others.
Its user-friendly interface allows for effortless operation, with the ability to launch a crawl as needed. Additionally, you have the option to automate scheduled crawls and track the crawl's progress via its intuitive dashboard.
Google Analytics
Google Analytics is a free web analytics service that helps businesses understand how visitors engage with their websites. This search engine optimization auditing tool has three main features:
Real-time reporting of site activity
Site analytics to track conversion rates and user interactions
Audience insights to see the demographics and interests of your visitors
It also provides a number of additional tools for marketers and business owners, such as Google Optimize, Google Data Studio, Google AdWords, and more.
Google Search Console
Google Search Console (GSC) serves as the best tool to conduct an SEO audit for your website. It's a free web-based service from Google designed to offer webmasters the insights they require to monitor and optimize their sites within Google Search results. Through GSC, webmasters gain the capability to check SEO audit data and access insightful information. Webmasters can use GSC to:
Track rankings for up to five websites for free
Get insights on indexing status and search performance
Fix crawl errors, site misconfigurations, security issues, duplicate content, and more
The Google Search Console (GSC) serves as an indispensable site auditing tool, highly prized by those who seek to enhance their website's visibility through effective search engine optimization strategies.
Can I Do an SEO Audit by Myself?
Certainly, as a business owner, you possess tools like Google Analytics, Google Search Console, SEMrush, and Ahrefs at your disposal, empowering you to perform a comprehensive SEO audit analysis of websites. Nonetheless, there's an array of benefits to enjoy when you choose to go to a professional SEO expert. Their knowledge and adeptness enable them to meticulously analyze website health through a dedicated SEO audit for a website, furnishing you with valuable insights and actionable solutions for optimizing your SEO audit marketing endeavors.
Consider this: After conducting an SEO audit of your website, are you equipped to maximize the insights effectively? Do you possess the necessary time and expertise to address tasks such as fixing broken pages and updating meta descriptions, amidst numerous other enhancements? These efforts collectively contribute to elevating your site's ranking in organic search results—a pursuit that is paramount for any SEO audit marketing company aiming for success.
Once you answer these questions for yourself, the decision of whether you need an SEO specialist or not becomes really obvious. In the same way that most people hire mechanics to fix their cars, most successful businesses seek professional SEO help.
Maximize your SEO potential with Comrade: Let us perform your SEO audit and save you time. Schedule a free consultation.
SEO Audit Checklist
The examples in the brief section below hold all the information you'll need. Ahrefs' and Optinsomster's articles are your best friends.
1/10 point
1. Check for Indexing Issues
Indexing plays a crucial role in SEO audit factors, as it's the mechanism through which search engines discover and catalog websites within their indexes. This essential process is largely automated, with search engine crawlers, often termed SEO audit tools, combing through a site's content and tracing connections to linked pages.
The prominence of a website in search results hinges on the extent to which its pages are indexed by search engines. If only a limited portion of your site's pages are indexed, your ranking in relevant searches will be affected, accentuating the significance of a comprehensive SEO audit of a website.
Here is a list of indexing issues that need to be checked before publishing content:
Check the title and meta description.
Check the URL.
Check the page title and meta description.
Check your target keywords.
Update any broken links.
Add any missing images or videos to your blog post.
2/10 point
2. Check for Duplicates on Your Website
Duplicate content can pose significant challenges for website owners, potentially resulting in issues with blogs. Regularly assessing your website's content and ensuring the avoidance of redundant information is crucial. Such diligence is vital to prevent potential penalties from search engines like Google and to maintain clarity for your readers.
Unintentional duplication can easily arise, especially when you have multiple contributors working on the same content. Likewise, reproducing articles from external sources without proper acknowledgment can lead to inadvertent repetition. Employing effective tools like an SEO audit online tool can greatly assist in identifying and rectifying such issues, thus safeguarding your website's integrity. Examples of SEO audit tools include tools like SEMrush, Ahrefs, and Screaming Frog, which play a key role in evaluating and optimizing website content.
3/10 point
3. Check for Crawling Issues
Crawl issues are something to look out for if you have a website that is performing poorly on search engine rankings. These issues could be anything from broken links to duplicate content.
If your website has crawling issues, then it will not perform well on search engine rankings. This will make your site less visible to potential customers, and this can lead to a decline in revenue.
You should check for crawling issues on your website before they become too big of an issue and affect your search engine ranking and revenue.
4/10 point
4. Check for Manual Actions
You should check for manual actions if you have been hit by an algorithmic penalty, as it may be time to evaluate your site and look for any issues that may be triggering the penalty.
The purpose of manual actions is to reduce spam, abuse, and other violations of Google's Webmaster Guidelines. Manual actions are issued when Google detects something unusual on your site or if they detect something that violates their Webmaster Guidelines.
5/10 point
5. Check Your Site Speed
Website speed is one of the most important factors in an SEO audit. It is not just about how fast your page loads but also how quickly it responds to user interaction.
Thus, it is important for every business owner to check their site's speed and make improvements if necessary.
The first step in improving your site's performance is identifying where it might be slow.
You can use Google PageSpeed Insights or Pingdom Tools to get an idea of where your site may be slowing down.
6/10 point
6. Make Sure You Use HTTPS Protocols
HTTPS protocol is an essential part of your website and search engine optimization. HTTPS protocol is the secure version of the HTTP protocol. It provides better security for your website, especially when you are collecting sensitive information from users.
Google made it clear that HTTPS is important for SEO. Google said their search engine had given preference to sites with HTTPS over those with HTTP for ranking on their search engine results pages (SERPs).
7/10 point
7. Check If Your Site Is Mobile-Friendly
Mobile-friendly sites are not only important for the user experience. They are also crucial for SEO.
On April 21, 2018, Google released an algorithm update for mobile devices that affected mobile search results. On mobile smartphones and tablets, this has had a big impact on how people find information.
After this update, a website's mobile-friendliness is now an important factor when ranking in search engine results pages (SERPs). It signals to Google that a website is optimized for viewing on a mobile device and, therefore, can deliver the best possible experience to its users.
8/10 point
8. Perform a Complete Link Audit
Link audits are an essential part of SEO and website maintenance. They help you find broken or outdated links, resulting in improved website performance and user experience. A link audit should include both internal and external links, as well as backlinks.
Internal links are those that link to pages within your own site, while external links are those that link to other websites. Internal links help visitors navigate around your website, while external links can boost your domain authority by showing that other websites are linking to you. By optimizing the use of internal and external links, you can improve your SEO, increase traffic to your website, and get more conversions.
Backlinks are incoming links from other websites pointing to your website. They help search engines understand the relevance and authority of a website and its content. Moreover, you can increase your website's visibility and improve its SERP rankings by building high-quality backlinks. This will result in more organic traffic, which can lead to increased sales and conversions.
9/10 point
9. Check Your Website's Traffic
When it comes to improving your website's performance, checking your website's traffic should be at the top of your list. It is important to understand how visitors interact with your website and what kind of content they are looking for. Knowing this information can help you optimize your website for a better user experience and increased conversions.
By understanding where traffic to your site is coming from, you can also identify areas that need improvement or areas where you could focus more effort. Additionally, checking traffic on a regular basis can help you stay on top of changes in search engine algorithms, as well as changes in user behavior and preferences. This way, you can make sure that your website is up-to-date and optimized for maximum performance.
10/10 point
10. Check Your Title and Meta Descriptions
SEO is an essential part of any website or online business. As such, it is crucial to ensure that your title and meta descriptions are optimized for search engines. It will help your website rank higher in search results, allowing more people to find your content.
The title and meta descriptions are the first thing potential visitors see when they search for something related to your site or business. They should be carefully crafted so as to accurately represent what you offer and entice people to click on the link.
By checking your title and meta descriptions regularly, you can make sure they are up to date with the latest SEO trends and best practices. It can help you gain more organic visitors from search engines, which will raise your sales and profits.
11. Make Sure You Have High-Quality Content
High-quality content is essential for any business's SEO success. It's no secret that high-quality content can help to improve your website's ranking in search engine results pages (SERPs). Why? Because search engines use algorithms to determine the relevance of a website and its content to user queries, and quality content helps to demonstrate that relevance.
High-quality content also helps to keep users engaged on your website and encourages them to interact with it. This interaction signals back to the search engine that your website is helpful, which can lead to higher rankings in SERPs. Additionally, quality content encourages readership and social sharing, which further boosts your SEO efforts.
By ensuring you have high-quality content, you can ensure you are making the most of your SEO efforts and helping your business reach its goals.
12. Monitor Your Rankings
Monitoring your rankings is one of the key components to ensure that you are making progress with your SEO efforts. Keeping track of your rankings with an SEO website audit can help you understand how well your website is performing in terms of SEO. Moreover, it will also allow you to make changes if necessary. By monitoring your rankings, you can identify areas where improvement is needed and take action accordingly. It will ultimately lead to better search engine visibility and higher organic traffic for your website.
Optimize your website, boost your business. Simple as that
Conclusion
To maintain a high ranking for your website on SERPs, it's essential to regularly perform SEO website audits using a free SEO audit tool. This ensures that issues such as broken internal links, duplicate content, inactive content publishing, and off-site SEO challenges are addressed, ultimately preventing a negative impact on user experience.
When you improve your website's health, you improve its overall performance. At Comrade Digital Marketing, we also offer SEO consulting services for our clients. As a committed digital marketing company, we deliver a 2.5x increase in organic traffic on average. Why not start your SEO audit today?