In the vast digital landscape, a company's website serves as its singular platform to establish an online presence and stake a claim in the virtual space. It provides the foundation for businesses striving to thrive in the online realm. However, a website is more than just a digital storefront – its design plays a pivotal role in shaping brand perception. An outdated or haphazard website design may raise doubts about a company's reliability and trustworthiness, while a sleek, modern aesthetic conveys innovation and a customer-centric approach.
The user interface (UI) and user experience (UX) of a website can either warmly welcome visitors or leave them feeling disconnected and confused. That is why forward-thinking companies opt to invest in custom web design tailored to their brand identity and target demographic. When executed successfully, a website evolves into a valuable asset that cultivates loyalty and engagement among site visitors. However, missteps erect barriers rather than build bridges.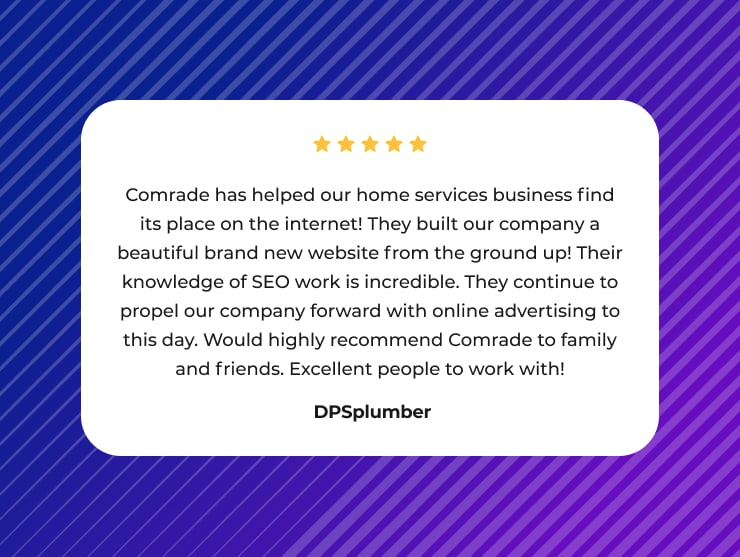 The ideal website harmoniously blends striking visuals with conversion-focused elements to deliver an experience that informs, engages and motivates. By investing in custom web design tailored to their unique brand voice and target demographic, savvy companies future-proof their online presence while driving measurable impact on KPIs.
Selecting the Optimal Web Design Partner for Your Brand
With the web space saturated with agencies touting web design services, identifying the right partner to craft an impactful digital presence for your brand requires thoughtful evaluation:
Thoroughly review their portfolio for projects demonstrating excellence across visual aesthetics, user experience intuition, responsiveness and technical implementation, especially for clients in your industry.
Examine their strategic planning process to ensure adequate time is invested to understand your distinct identity, goals, target audience and desired ROI before design starts.
Prioritize agencies with proven mastery of both UI/UX design principles and performance-optimized web development. Appealing visuals mean little without seamless site speed and user flows.
Assess communication skills and company culture for a philosophical alignment beyond pure design talent. An ideal partner innately grasps your ethos and collaborates seamlessly.
Consider their technical stack and capabilities. Do they build sophisticated yet simple sites using modern frameworks like React, Vue or Angular? Which CMS platforms are they fluent in?
Explore testing protocols to ensure rigorous cross-browser, security and functionality evaluations under peak traffic loads.
Review post-launch support services to determine if they provide long-term partnership versus one-off transactions.
Undertaking comprehensive research on these facets will empower you to select the best web design company or firm capable of delivering an exceptional digital presence primed to achieve your business goals. The ideal partner will become an extension of your brand story.
Success Stories
Delivering Business Results: Our Digital Marketing Case Studies
Top 10 Digital Marketing Agencies Providing Web Design Services
1. Comrade Digital Marketing Agency
Led by a talented team of creative directors, user experience designers, and skilled developers, Comrade Digital Marketing helps organizations across industries and of all sizes achieve their business goals through data-driven digital strategies and custom website design services.
However, Comrade is particularly celebrated for their excellence in professional web design services. Their expert web designers adeptly craft aesthetically stunning, mobile-responsive websites with intuitive user interfaces to deliver remarkable user experiences.
Leveraging modern web development technologies, Comrade builds high-performing, interactive websites optimized for both user engagement and search engine visibility.
Their proven web design expertise has earned Comrade recognition from leading B2B review platforms like Clutch and GoodFirms. Comrade has also been featured in Forbes, Entrepreneur, and other major publications for their award-winning work.
With a diverse portfolio including custom WordPress, Shopify, and custom-coded sites for over 300 satisfied clients, Comrade Digital Marketing has firmly established itself as a trusted strategic partner dedicated to turning vision into reality through exceptional web design.

Whether you need a completely new website or wish to redesign an existing one, Comrade has the seasoned digital marketing talent to craft an online presence primed for success. Their over a decade of experience refining their web design craft lends immense value to brands seeking to make their mark digitally.
2. Lounge Lizard
With over two decades of experience spearheading innovative digital solutions, Lounge Lizard has firmly established itself among top web design companies as an award-winning web design agency renowned for crafting distinguished online experiences. Headquartered in New York City, Lounge Lizard leverages their creative flair and technical mastery to build stunning, results-driven websites for organizations worldwide.
Lounge Lizard achieves a harmonious blend of aesthetics and functionality through the leadership of their talented team. Comprised of creative directors, user experience experts, and developers, they deliver captivating, on-brand websites that captivate audiences. Their skilled designers expertly incorporate visual elements, imaginative interfaces, and user-centric navigation to create exceptional user experiences across various devices.
Lauded for their creative vision and technical expertise among website design agencies, Lounge Lizard creates customized websites that become the cornerstone of their clients' digital presence. Their mastery of web design principles and innovative solutions have earned them honors from leading industry publications like Clutch and The Webby Awards. Lounge Lizard has also been named one of Inc. 5000's Fastest Growing Companies.
With an expansive portfolio spanning startups to Fortune 500 brands across industries, Lounge Lizard has firmly established itself as a trusted strategic partner dedicated to bringing clients' digital visions to life. Whether building a new website from the ground up or revamping an existing one, Lounge Lizard delivers beautiful, high-converting websites rooted in both art and science.
Backed by over two decades refining their web design capabilities, Lounge Lizard offers immense value to organizations seeking to craft an exceptional online presence primed for success. Their award-winning work and sterling reputation position them as a foremost web design agency for elevating brands digitally.
3. Sixth City Marketing
Established as an award-winning web design and branding agency, Sixth City Marketing is a web design company renowned for their expertise in crafting custom websites that captivate audiences and generate new leads to drive business growth. With their headquarters located in Cleveland, Sixth City Marketing helps organizations of all sizes bolster their digital presence through innovative web design and development services.
Their talented team of creative directors, UI/UX designers, and developers adeptly balance aesthetics and functionality to create unique, on-brand websites and landing pages that reflect clients' brand identities. By leveraging the latest web design trends and optimization best practices, Sixth City Marketing builds visually stunning, user-friendly websites designed to effectively convert visitors into customers.
In addition to their core web design services, Sixth City Marketing also offers complementary digital marketing solutions including search engine optimization (SEO), pay-per-click advertising (PPC), social media marketing, and more. Their team empowers brands to maximize visibility and engagement across digital channels.
Acknowledged as one of the "Best SEO Firms in Columbus" by Digital.com, Sixth City Marketing has established itself as a trusted strategic web design partner for brands seeking to stand out online. Their award-winning website and landing page design work, coupled with their sterling reputation within the industry, solidify their expertise in crafting results-driven websites that captivate audiences and deliver ROI.
For organizations seeking an experienced digital agency to elevate their brand through innovative web design and holistic marketing services, Sixth City Marketing is an ideal partner to help enhance online presence and drive business success in today's digital landscape.
4. Ciphers Digital Marketing
Ciphers Digital Marketing, located in Gilbert, Arizona, has built an impressive reputation over the past decade for crafting effective, customized websites that generate phenomenal outcomes tailored to each client's unique brand identity and objectives.
Ciphers' talented team of web developers and designers employ thoughtful custom design and technical mastery to construct innovative websites optimized for audience engagement, seamless navigation, and conversions. Rather than relying on ephemeral trends, they architect purpose-driven digital solutions that forge meaningful connections with target consumers while strategically spotlighting brands.
With a perfect 5.0 rating on Google, Ciphers furnishes comprehensive digital services, with web design being a pronounced strong suit. Their design philosophy centers on seamlessly blending creative vision, human-centered principles, and conversion rate optimization to yield remarkable results. The stunning websites and services pages they build feel as distinctive as the brands they represent.
Businesses seeking an agency capable of delivering intuitive, conversion-focused web design that defies conventions need look no further than Ciphers. Through their commitment to realizing effective, on-brand digital experiences, Ciphers consistently exceeds client goals. They adeptly balance visual appeal and accessibility to craft online brand habitats primed for success.
For over a decade, Ciphers has provided immense value to organizations aiming to make their mark online. Their strategic approach to the web design process further establishes them as trusted partners dedicated to bringing client visions to life digitally. When it comes to custom-crafted websites, landing pages, and services pages, Ciphers Digital Marketing remains the clear choice.
5. NextLeft
Established in 2015, NextLeft has become a premier full-service web design agency based in San Diego. With technical expertise and a values-led approach, they partner with purpose-driven brands to craft exceptional digital experiences.
NextLeft offers an integrated suite of services to advance brands online, including web design, SEO, paid media, and content creation. Their comprehensive strategy maximizes visibility across channels with proven success. They have earned recognition as a top San Diego SEO agency from Clutch and won a Webby Award for Best Website.
At the core of NextLeft's services is responsive web design fine-tuned for conversions. Their skilled team of designers and developers deftly translate clients' visions into intuitive, functional websites. With a focus on seamless user journeys, they foster genuine connections between brands and audiences.
The company delivers tailored solutions for organizations seeking strategically-designed web presence. For brands ready to propel their purpose online, NextLeft provides the technical expertise and brand understanding to drive competitive results. Their experience enables them to craft engaging digital experiences that amplify brand identities.
In summary, NextLeft leverages exceptional web design to advance purpose-led brands. Their integrated services, industry recognition, technical capabilities, and passion for meaningful connections position them as a valuable partner for organizations looking to thrive online. When brands are ready to bring their vision to life, NextLeft can provide the digital solutions to propel their purpose forward.
6. Noble Studios
Breaking from convention yet driven by results, Noble Studios takes a distinct approach to web design. The Reno-based digital agency specializes in leveraging creative storytelling and performance marketing to propel brands online.
With an array of comprehensive services, Noble Studios collaborates intimately with clients to develop customized strategies based on their unique objectives. Offerings span brand strategy, SEO, paid media, content marketing and beyond – all unified under their unconventional methodology.
While blazing their own trail, Noble Studios has garnered industry recognition. More importantly, their approach delivers impressive results for diverse clients such as the University of California and Yosemite Conservancy.
Led by an experienced team balancing creativity and analytics, Noble Studios develops integrated solutions that engage audiences while driving tangible ROI. They view each web design project as an opportunity to forge genuine connections between brands and consumers, emphasizing authenticity and resonance.
In summary, companies seeking an agency invested in their success can trust Noble Studios. Through groundbreaking services anchored in storytelling and performance, Noble Studios helps brands succeed online in their own uncompromising way. For organizations ready to captivate audiences and bridge to their uniqueness, Noble Studios brings the imagination and expertise to make it happen.
7. Mimvi
Renowned for expertise in custom web design and web apps development, Mimvi is an innovative agency based in New York City. Leveraging analytical insights and creativity, Mimvi helps brands thrive online.
Led by a team of seasoned web designers and developers, Mimvi collaborates closely with clients to build high-converting websites tailored to each brand's specific needs. Going beyond surface aesthetics, they craft sites with seamless user experiences that turn visitors into customers.
In addition to web design services, Mimvi provides a full suite of digital solutions including SEO, PPC, and social media marketing. Their data-driven methodology allows real-time tracking to continuously optimize campaigns and accomplish overarching business goals. This approach has earned Mimvi the 2022 Top Digital Marketing Company award from DesignRush.
With proven success across diverse clients and industries, businesses can rely on Mimvi's expertise to create custom strategies that captivate audiences and drive measurable results. Their analytical mindset married with innovative creativity sets Mimvi apart as an industry leader in web design.
In summary, Mimvi leverages insights and imagination to craft high-performing digital experiences. For brands seeking an right web design agency to engage visitors and accelerate growth through data-informed web design, Mimvi delivers the expertise and strategic outlook to make it happen. Their analytical approach combined with creativity drives tangible outcomes and positions Mimvi as a top innovative web design agency.
8. Advent Trinity Marketing Agency
Setting themselves apart through mastery of web design and development, Advent Trinity Marketing Agency helps brands of all sizes craft aesthetically stunning, conversion-focused websites.
With an expert in-house team of web designers, developers, and digital marketers, Advent Trinity deeply grasps both the art and science behind creating engaging online experiences. They collaborate intimately with each client to build custom websites aligned to their brand narrative, target audience, and business goals.
In addition to innovative web design services, Advent Trinity provides a comprehensive range of solutions including SEO, PPC, social media marketing, and more. Their team of analysts leverages data-driven insights to optimize campaigns for maximum effectiveness.
Since their founding in 2018, Advent Trinity has quickly amassed an impressive portfolio of websites for diverse clients, even earning recognition as the #1 Advertising Agency in Arlington by Expertise. Their personalized approach and technical expertise in web design enables companies to authentically connect with customers online and drive measurable results.
In summary, businesses seeking a digital partner skilled at crafting high-converting, on-brand websites can trust Advent Trinity's seasoned team. Alongside other data-informed services, their strategic web design capabilities deliver tangible outcomes across industries. For brands ready to captivate audiences through immersive online experiences, Advent Trinity brings the imagination and proficiency to make it happen.
9. Digital Ink
Digital Ink is a premier web agency, renowned for crafting stunning, high-converting websites that strategically showcase client brands. Based in Carlsbad, California, Digital Ink fuses award-winning web design with results-driven online marketing strategies tailored to digitally empower businesses.
Their seasoned team of marketing professionals offers comprehensive services including search engine optimization, pay-per-click advertising, social media marketing, content management system and creation, and conversion rate optimization. Digital Ink collaborates intimately with each client to understand their goals and challenges. They leverage these insights to develop fully customized plans optimized to target qualified audiences and maximize conversion rates and ROI.
Digital Ink utilizes data-driven analytics to continuously track and refine campaign performance. Their hands-on methodology and meticulous optimization help brands like Cate School, whose redesigned website brought Digital Ink the Web Excellence Award, boost online visibility, engage customers, and accomplish unique objectives.
With a proven record of obtaining tangible results across industries, Digital Ink is the ideal partner in today's digital-first environment. Businesses seeking an integrated web design solution from a reputable agency can trust Digital Ink's expertise. Their mastery of website development and design combined with their seasoned team and results-focused strategies make Digital Ink the go-to choice for elevating any brand's digital presence.
Digital Ink fuses imaginative web design with data-driven marketing strategies tailored to each client's needs. For brands seeking to captivate audiences and accelerate growth online, Digital Ink brings the experience and strategic outlook to make it happen. Their passion for stunning websites and results-focused solutions sets them apart as leaders in integrated web design and digital marketing.
10. Strikepoint Media
Known for their stunning, results-driven online marketing campaigns, Strikepoint Media shines as a premier digital agency. Headquartered in Laguna Beach, California, Strikepoint Media leverages years of experience to digitally empower businesses through data-driven strategies tailored to each client's unique goals.
With an impressive roster of Fortune 500 companies and startups alike, Strikepoint Media provides a full suite of digital services. Their knowledgeable team excels at search engine optimization, pay-per-click advertising, social media strategy, web design and development, content creation, email marketing and more.
Strikepoint Media sets themselves apart by collaborating intimately with every client to fully grasp their business and objectives. They then develop completely customized plans using proven, cutting-edge tactics to target qualified audiences, boost sales, and maximize ROI.
Named a 2X Inc. 5000 company for exponential growth and a certified partner of Google, Microsoft and Meta, Strikepoint Media harnesses in-depth analytics to continuously refine performance. Their hands-on methodology paired with web design mastery empowers brands to increase visibility, engage customers, and accomplish key goals.
With a stellar reputation and consistent ability to deliver real results, Strikepoint Media is the go-to website design agency in today's data-driven marketing landscape. Businesses seeking a strategic web design solution can trust Strikepoint Media's expertise. Their seasoned team combined with an unwavering commitment to service makes them the ideal partner for elevating any brand's online presence.
Strikepoint Media fuses imaginative web design with results-focused digital marketing tailored to each client's unique needs. For brands seeking to captivate audiences and accelerate growth online, Strikepoint Media brings the experience, analytics, and strategic vision to make it happen. Their passion for stunning websites and delivering outcomes sets them apart as leaders in integrated web design and digital marketing.
Crafting an Impactful Digital Presence: The Multi-Phase Approach of Expert Web Design Agencies
The creation of a polished, high-performing website that accurately represents a brand is no small feat. It requires meticulous attention to multiple phases by experienced web and graphic design professionals.
Discovery & Strategy – Initial working sessions with a professional web designer should focus on thoroughly understanding the client's brand identity, offerings, target audience and business goals. This foundational knowledge provides strategic direction for the website design and functionality.
Conceptual Design – Leveraging discovery findings, skilled designers map out site architecture and user pathways optimized for the brand's objectives. Multiple aesthetic directions are presented for client feedback until the visual identity aligns with their vision.
Technical Development – With creative direction established, developers architect a flexible, scalable platform using modern frameworks like React and Angular. Careful coding ensures fast page speeds, seamless responsiveness and uninterrupted performance under heavy site traffic.
Content Integration – Succinct, engaging copy and multimedia with focused keywords are woven in for optimal user experience. Contemporary component libraries facilitate adding features like e-commerce, blogs, chatbots in the future.
Quality Assurance – Rigorous testing protocols verify site security, integrity and functionality across diverse browsers and devices. Issues are proactively identified and resolved.
Pre-Launch Refinement – Multiple review and feedback cycles refine page elements like navigation, calls-to-action, interactions to polish the user journey before going live.
The outcome of this phased, meticulous process is a visually stunning, functionally robust website positioned to support business goals and reflect brand essence – all executed by technical experts, allowing clients to focus on core operations.
Need a high-performance website for your company?
Book a 15-min call to discuss
Conclusion
An eye-catching, user-friendly website is invaluable for any small business looking to grow their online presence and reach new audiences. The right web design aesthetically highlights your brand identity while engaging visitors and seamlessly converting them into customers. Investing in a high-quality, custom-designed website crafted by seasoned professionals can deliver immense value through increased site traffic, lead generation, and sales.
When researching the best web design agencies and companies, it's important to find the ideal partner equipped with both creative and technical expertise. Look for stunning portfolios and rave client testimonials that demonstrate their ability to produce effective, on-brand websites. Opt for an agency that asks thoughtful questions, actively listens to your goals and vision, and creates a website focused on maximizing ROI. Also ensure they utilize data-driven strategies to continually optimize and evolve your website based on performance metrics.
Additionally, choosing an agency that specializes in your industry vertical will ensure maximum relevance. An exceptional website harmoniously blends striking visuals like infographics and animation with conversion-focused elements like calls-to-action, lead forms, and ecommerce capabilities tailored to your business.
By establishing a strategically crafted website as the core foundation, businesses can then effectively leverage additional tools like SEO, PPC, email marketing and social media to fuel a comprehensive and sustainable online presence. A conversion-optimized website designed by specialists paves the way for attracting qualified traffic, increasing brand visibility and ultimately accelerating revenue growth.