How to Market a Small Law Firm
You own a small law firm and want to compete with the larger players in your market. What can you do better than the established firms? How do you find a competitive advantage? What is the best strategy to help your firm increase revenue? To help you answer that, we want to start by saying how being a small player in the market can sometimes be an advantage. Malcolm Gladwell stated in his book David and Goliath: Underdogs, Misfits, and the Art of Battling Giants how the underdogs' disadvantages need a new interpretation. These weaknesses might just be the key to devising a solid strategy to compete against larger firms. To help you market your small law firm we want to develop your marketing plan using the strategies below.
7 strategies to grow your small law firm
1. Have a plan
The first strategy is the market plan itself. Every law firm knows they need one, but so many do not write it down.
According to the U.S Small Business Administration, only 56% of small businesses have a marketing plan. It is vital to have one. The right marketing plan guides you in the right direction, so you can focus on your marketing objectives.
2. Website
Once you have the marketing plan, you must start with the end in mind. That's why $500K attorneys rely upon a quality website. A great site drives the right prospects from your various traffic sources.
According to the Imarc Agency, 70% of law firms generate sales from their website. You cannot compete today against larger firms without a quality website.
3. Content
Once you have a quality website, you should focus on creating your thought leadership pieces.
As an attorney, you want your clients to look at you as a trusted advisor. For them to trust you, they need to know you understand your business. You do this in two parts.
First, get testimonials and previous client work. Second, back the work up with quality blog posts, articles, white papers, e-books, case studies, and other content pieces.
Your content marketing strategy demonstrates your thought leadership, drive organic traffic from Google, and increase your social media following.
4. Advertising
Small firms must include paid advertising as a part of their marketing mix. Driving organic traffic from Google and social media is great. However, it could take six months to establish a substantial presence in Google search. Most small law firms don't have the resources to wait for search engine optimization to start generating leads.
More than likely, you need business now, which is why you should invest in advertising. It is not an instant fix, but the right mix of copy, images, and offers can help your firm.
5. Email marketing
More than likely, as an attorney not everyone needs your services right away. Instead, they want you when they are in a legal jam.
Therefore, it is beneficial to keep yourself top of mind with prospects. The best way to do that is through a regular newsletter.
You can combine this newsletter with content you created in step three. The key is to create entertaining and informational pieces for your newsletter on a monthly basis.
By doing this, you can build a relationship with prospects over time. Then when they need your services, they can keep you top of mind with their legal challenge.
6. Legal directories
Another way to drive quality traffic to your law firm is through legal directories.
Legal directories like Avvo and Lawyers.com already have a steady stream of prospects who could want your services.
Your job on these directories is to get positive reviews from current clients and provide answers that help potential clients make up their mind if they want to use her services. The more helpful your answers, the more you can find quality prospects.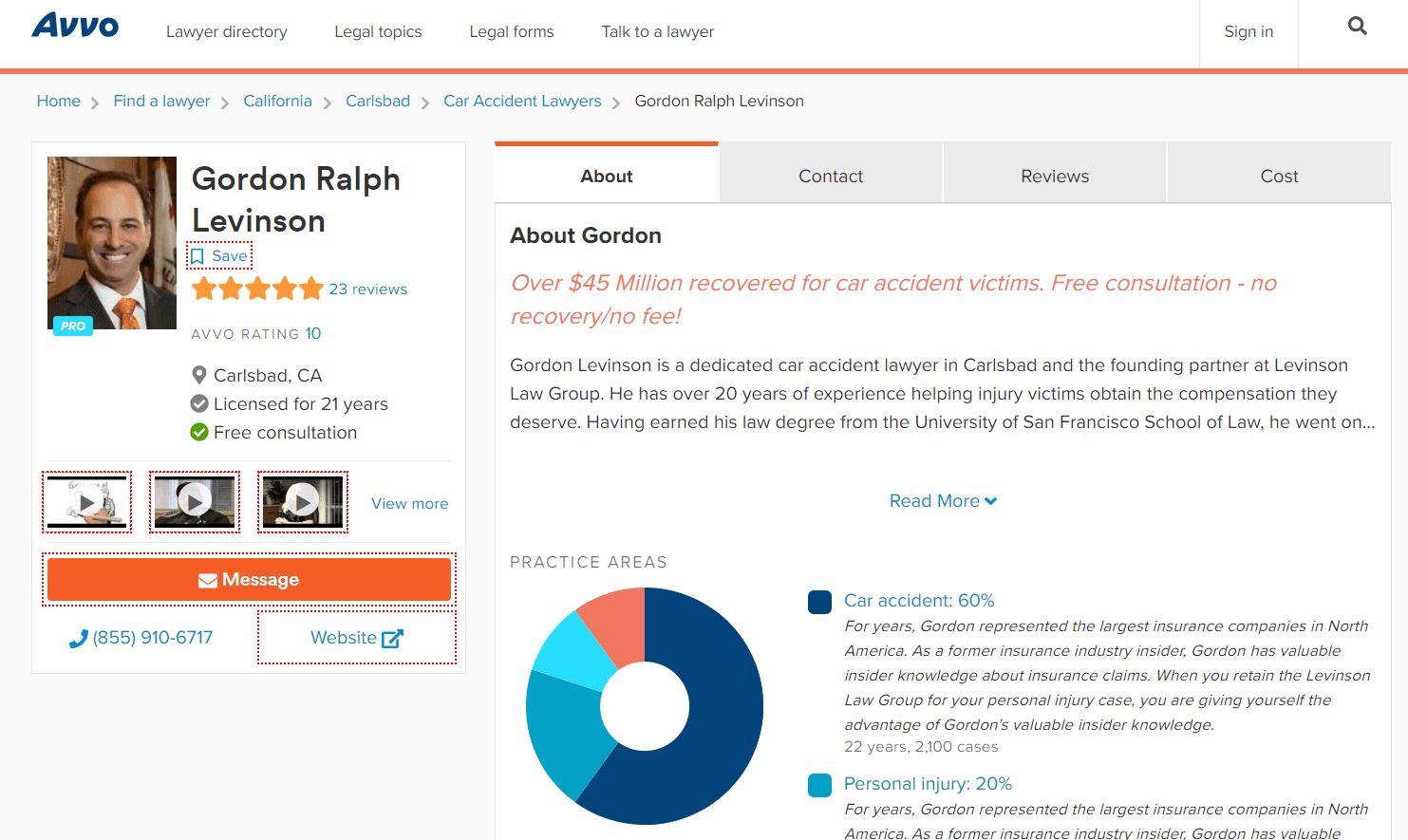 7. Train your team
Your law firm doesn't have to be large to start leveraging the power of your team. You need a few dedicated attorneys willing to work on marketing your firm. If you can get a handful of attorneys and staff members, then you can leverage this team to drive better marketing results.
What you need to do is train these people to look for the right opportunities, so they can respond on social media when needed.
Final thoughts
Is it difficult to compete as a small legal firm amidst bigger giants? Of course, it is!
However, with the right strategy and execution, you can see the matter what your size. If you are ready to grow your firm, contact us today for more information.