Personal injury law is a highly competitive field, with many lawyers and law firms vying for clients' attention. In our experience, for personal injury attorneys, a robust web design is a crucial first step in establishing a strong online presence and generating leads. In this article, we'll take a look at the 18 best personal injury law firm websites in 2024.
Each site on our list of personal injury lawyer websites has a unique design that sets it apart from the competition, with key takeaways that can inspire your own web design project. We understand that time is of the essence for clients seeking personal injury lawyers, which is why we've focused on websites that are both attention-grabbing and professional.
With these examples as inspiration, you'll be on your way to creating a standout website that showcases your legal expertise and commitment to your clients.
Worried you'll need more guidance? The Comrade team can help!
Schedule a free consultation.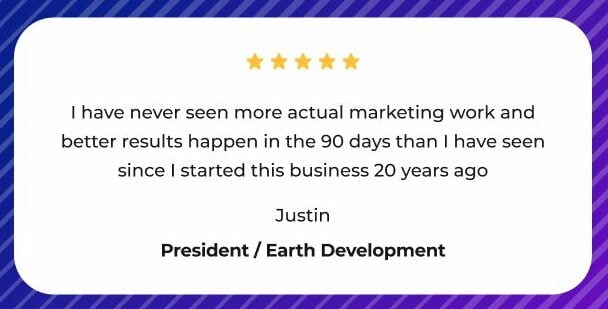 Top 18 Personal Injury Websites
1. The Page Law
The Page Law website is great because it emphasizes the human side of personal injury law with a prominent "Start Your Road to Recovery" slogan and features helpful videos and images that make visitors feel welcome.
2. The Law Office of Marshall Silberberg
The Law Office of Marshall Silberberg website is easy to navigate, featuring intuitive menus and clear practice area dividers which make it easy to find information about a specific area of personal injury law and associated services.
3. Talmadge Law Firm
Talmadge Law Firm's website stands out to us for its comprehensive approach, as the personal injury lawyer website includes an overview of the entire legal process, from start to finish, as well as self-help resources such as sample forms and documents.
4. Amundsen Davis
Amundsen Davis site is designed with featured case summaries that give potential personal injury clients an idea of what it will be like to work with them, should they choose to hire them for their personal injury case. Furthermore, the site provides useful resources in its knowledge center section.
5. Bachus & Schanker LLC
With Bachus & Schanker LLC's website, you can easily find answers to your questions through content highlighting areas such as construction defects or auto accident laws, which are explained in simple terms all visitors can understand without having legal backgrounds themselves.
6. The Law Offices of O'Bryan Baun Karamanian
The Law Offices of O'Bryan Baun Karamanian provides an informative resource blog centered around personal injury law which makes it easier for visitors to learn more about their rights as they relate to specific personal injury claim cases, placing it among the best personal injury websites.
7. Budin Law Offices
Budin Law Offices' site is full of useful information, including overviews of key legal concepts and service offerings, testimonials from past clients, and frequently asked questions designed to make newcomers feel informed and at ease when considering hiring this firm for personal injury representation.
8. Malman Law
Malman Law website is notable for its clearly stated mission statement and commitment to providing professional and personalized assistance to those who have been injured due to negligence or malpractice of others or entities alike; they place an emphasis on being dedicated lawyers who care about their previous clients and outcomes.
9. Burke, Warren, MacKay & Serritella
Burke, Warren, MacKay & Serritella's website is exceptional due to its modern design and clear branding strategy that focuses on their commitment to providing experienced guidance in personal injury cases with a focus on their core value of "serving people first".
10. Parmele Law Firm
Parmele Law Firm's website stands out thanks to its well-structured layout which makes it easy to find the specific services they offer, as well as helpful information about the legal process and potential outcomes.
11. The Law Offices of Jeffrey S. Glassman
The Law Offices of Jeffrey S. Glassman website stands out for its comprehensive overview of the types of legal services offered by this personal injury firm, which makes it easier for clients to choose the best representation for their needs in personal injury cases.
12. The Cochran Firm
In addition to providing detailed information about their services, The Cochran Firm's website also features a section dedicated to informing visitors about their rights and responsibilities in situations involving personal injury litigation.
13. Burg Simpson Eldredge Hersh & Jardine
Burg Simpson Eldredge Hersh & Jardine's website shines due to its attention to detail on each page. The site provides a thorough overview of the services offered and the types of cases they work on, as well as success stories from past settlements they have secured in personal injury cases.
14. Metier Law Firm
Metier Law Firm's website offers an extensive range of resources and detailed explanations about legal processes related to specific types of personal injury litigation, including medical malpractice, product liability, and wrongful death cases.
15. Kullmann Klein Dioneda
The User-friendly Kullmann Klein Dioneda website provides visitors with up-to-date information about their services and frequently asked questions about personal injury litigation, so potential clients can make informed decisions about their representation in court or out-of-court settlement negotiations.
16. Cullan & Cullan LLC
The visually appealing Cullan & Cullan LLC website offers valuable information on how the firm can help victims of personal injury claims with resources related to medical bills, legal advice, and other forms of assistance that may be available- all backed by experienced attorneys.
17. The Barnes Firm
Comprised of award-winning attorneys, The Barnes Firm's website features a comprehensive overview of all its services with helpful information about the overall process of personal injury cases so visitors can have a better understanding from start to finish before making any decisions regarding representation or legal proceedings.
18. Simmons and Fletcher
Simmons and Fletcher's website stands out among personal injury firms for its modern design, providing an easy-to-follow overview of the services they provide as well as specific case types, like car accidents and medical malpractice, which detail their process with legal representation and offer various resources to help injury victims. Additionally, this website links to helpful legal forms that may be needed in personal injury claims or lawsuits.


Success Stories
Delivering Business Results: Our Digital Marketing Case Studies
Tips to Create a High-Quality Personal Injury Law Firm Website
Creating a great website for personal injury lawyers can be a daunting task, but it doesn't have to be. With the right marketing strategy and tools, you can create an effective website that will help you attract more clients and grow your practice.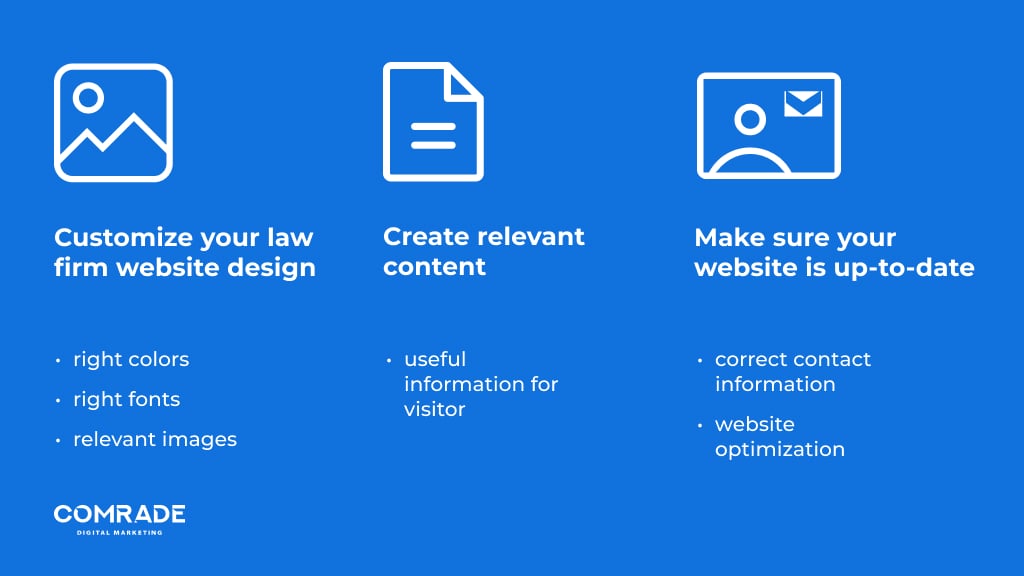 The first step is to customize your law firm website design. This includes choosing the right colors, fonts, and images that reflect your brand identity. You should also localize your SEO so that potential clients in your area can easily find you online.
Be specific when creating content for your WordPress website. Make sure it's relevant to personal injury law and provides useful information for visitors. You may also want to consider hiring an experienced team who can create content that is optimized for search engines and appeals to potential clients, like Comrade Digital Marketing.
---
Personal Injury Lawyer Web Design Case Study
In the world of law firm SEO, personal injury marketing is a crowded field. In Central LA alone, you're contending with 220 million web pages just to make it to the top of the search results. It's tough going, but well worth the effort for those who succeed!

To thrive in your legal practice, your website needs to rank highly in organic search results. Having high visibility is crucial because potential clients may not take an interest in your services otherwise.
If your objective is to expand your legal practice and help people, then obtaining professional assistance is a must to achieve that goal.
The good news is that Comrade can help.
We excel in offering SEO packages tailored specifically for Personal Injury Lawyers and attorneys in competitive markets, enabling them to rank prominently for the most sought-after keywords.
client results

Area: Personal Injury

GEO: Indiana

Current Result: #3 for dui attorney
---
Finally, make sure your website is up-to-date and accurate with correct contact information, office locations, practice areas, and attorney profiles. Optimizing your website for search engines will help increase visibility and draw more traffic to your site.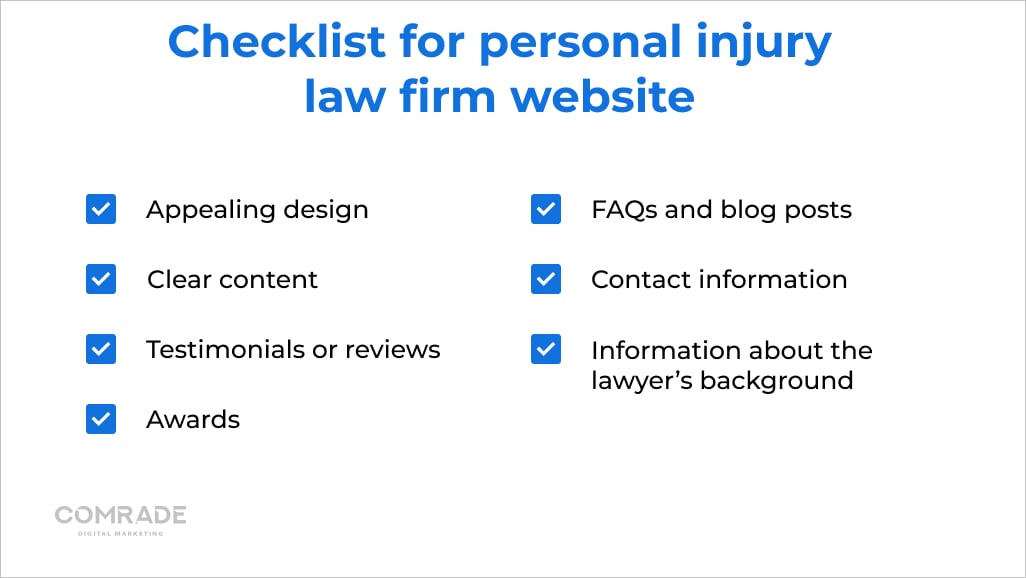 Here is the checklist of things your personal injury law firm website should include:
Professional and visually appealing design
Clear and concise content
Testimonials or reviews from past clients
Awards and recognition from reputable organizations
Frequently asked questions and informative blog posts
Contact information that is easily accessible
Information about the lawyer's education, experience, and credentials
By following these tips, personal injury lawyers can create a great website that will help them reach their financial goals and grow their practice.
Does your law firm have a plan for growth in 2024?
Create a Great Personal Injury Lawyer Website with Comrade
In conclusion, having a strong website is essential for personal injury law firms to make a lasting impression on prospective clients. Our list of the 18 best personal injury law firm websites in 2024 showcases unique designs that are both attention-grabbing and professional, providing inspiration for your own web design project.
At Comrade Digital Marketing, we understand the challenges of personal injury marketing. Our team of legal experts and marketing professionals can assist with your personal injury website design project, offering a free consultation before you sign or pay anything.
With our proven process and commitment to delivering great results, we're here to help your law firm succeed in the competitive field of personal injury law. Contact us today to see how we can help elevate your online presence and generate more leads for your business.