A legal practice's website is frequently the initial point of contact for prospective and current clients. Visitors can use it as a digital entry point to learn about the firm's experience in family law matters and how the firm supports its clients during trying times. If they like it enough, they'll pick your firm.
That's a lot of pressure, and both new and seasoned lawyers may find it challenging to create an engaging and useful family law website. There are many decisions to be made regarding content and design, and picking the most effective strategy can be difficult given the abundance of options.
This is why we've created this blog. To help you find inspiration and create a great family law firm website! Here are a few important points we take into account when rating law firm website design:
Website graphic design: Your website must be visually appealing and have a standout style that draws visitors in. More graphics and creativity mean a higher appeal, drawing in a broader audience and raising engagement.
Website UI/UX: To prevent confusing your visitors, it's essential to provide a seamless user experience (UX). An effective user interface (UI) is the way to go and is an essential part of raising client retention rates.
Site speed: Site Speed is king when it comes to search engine rankings. For discoverability, quick loading times are essential. A slow website makes it more difficult for customers to find your services and encourages them to leave right away in favor of quicker alternatives.
SEO optimization: Having a beautiful lawyer website serves little purpose if it is buried deep inside search engine results. To increase your online presence and generate organic traffic, you must implement effective SEO tactics.
Marketing elements/solutions: Even if it's not the most important factor, integrating clever visual, design, and marketing solutions can help your family law practice stand out in the very competitive legal services sector.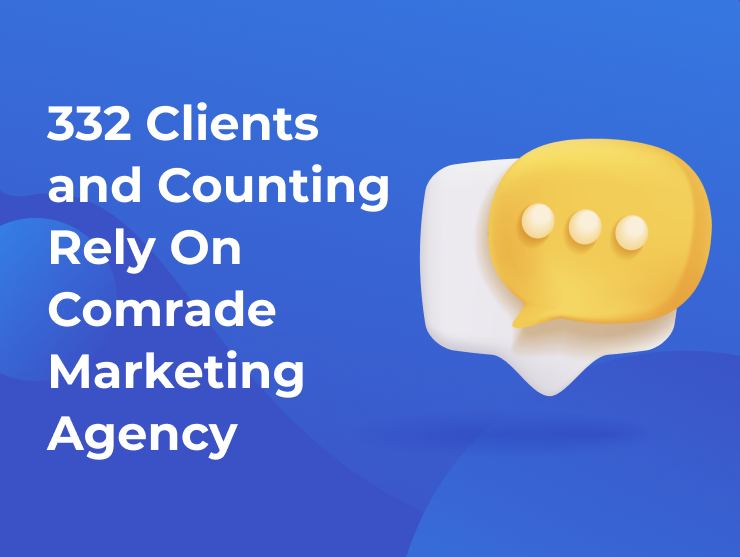 This blog will provide you with all the information you need to determine what will make the best family law firm website to fit your needs. We'll cover everything from web design for family lawyer websites to family law firm ratings and more, so that you can make the right choices for your family lawyer website.
30 Best Family Law Firm Website Designs
1. Morris Sockle
Morris Sockle's website design features some of the best modern law firm design we've seen. The modern website is intuitive and prioritizes user experience. It features a sleek homepage with an easy-to-navigate menu, as well as a comprehensive list of services and resources.
2. Ylaw
Ylaw's website has a minimalist design and intuitive navigation. It has a clean layout and simple navigation, making it easy to find the information you need quickly.
3. The Lincoln Law Firm
The Lincoln Law Firm's website has a professional look and feel. It has a modern design with an easy-to-navigate menu, as well as helpful resources for clients such as articles.
4. Goranson Bain Ausley
Goranson Bain Ausley's website has a modern design and a comprehensive list of legal services offered by the firm. It also features helpful resources such as articles that can help potential clients make informed decisions about their own legal representation needs.
5. Bouhan
Bouhan law firm's website design is unique. It includes engaging content that helps potential clients understand the firm's services better. It also features helpful resources such as blogs.
6. Dean & Fulkerson
Dean & Fulkerson's website has a contemporary design with an intuitive user experience that makes it easy to find the information you're looking for without any stress. Not to mention, its plentiful blogs are informational and give prospects crucial knowledge to better help them understand what they're up against.
7. Kraayeveld Law Office
Kraayeveld Law Offices' website doesn't sacrifice its professional look with an easy-to-navigate menu, as well as several web pages with helpful resources such as blogs, FAQs, etc., that are invaluable for prospective clients seeking more information.
8. Stanchieri Family Law
Stanchieri Family Law's website uses smooth slides that make it easy for visitors to navigate through the website's overview of family law matters. The dark color scheme adds a sleekness to the legal website's homepage that is attractive and professional. The menu bar also features straightforward options which can be expanded to give detailed insight into the law firm, its family attorneys, and its practice area.
9. Arami Law, Inc.
Arami Law's website is detailed, offering information that gives you a real insight into the law firm. There are CTAs that compel you to take action, as well as snippets of Google reviews left by satisfied clients and contact information below. The family law lawyer website features attorney profiles, divorce areas, family law areas, testimonials, and blog pages.
10. Denver Family Lawyers
Denver Family Lawyers' site is one of the few family law attorney websites with such an attractive homepage. Their awards are well displayed, and when website visitors scroll down, the law firm's practice areas, including child custody, adoption, divorce, etc., are highlighted clearly.
11. Bishop Law Office
The Bishop Law Office distinguishes itself from the competition by giving prospective customers a hands-on taste of what it's like to work with their devoted family lawyers. On their website, they have a ton of real evaluations and recommendations that shed light on their top-notch customer support. Additionally, a full learning center with useful educational resources is presented, along with important details on the legal procedure, costs, and other topics.
12. Hutchings & Schwappach, PLLC
This family law firm's website captivates viewers with client testimonials and deftly positioned calls to action, highlighting their steadfast dedication to putting their future clients' best interests first. They establish a sense of trust and compassion by giving people useful information about their legal options and empowering them to make decisions about their family law concerns.
13. Women's Divorce & Family Law Group
One of the best websites for a family law practice, The Women's Divorce & Family Law Group provides a plethora of valuable resources to families looking for a new beginning. They demonstrate their commitment to assisting customers in navigating the complexity of family law by offering vital support and guidance through engaging elements like educational films and a thorough "roadmap to divorce."
14. Jones Divorce & Family Law
On their website, Jones Divorce Law presents a convincing argument, addressing the key elements of family law with knowledge and clarity. Their website effectively appeals to potential clients, providing a convincing justification for selecting their business, by outlining the cost-effectiveness of their legal services.
15. Hendershot Cowart P.C.
In the website's hero section, the law firm Hendershot Cowart P.C. draws attention with a fascinating video background. Each area is given life by the refined hover effects on the buttons and the understated scroll animations, which produce an interesting and dynamic user experience.
16. Maclean Law
Maclean's website design exhibits a harmonic fusion of simplicity, elegance, and authoritative branding suited especially to family law cases, which is why it stands out. This design emanates professionalism, while highlighting their experience in family law cases, thanks to its modern aesthetic.
17. Chorowski Clary
This exquisite family law lawyer website stands out because of its neat and minimalistic style, which exudes brightness and clarity. It provides good inspiration for businesses looking to have a simple and clear internet presence because of the easily navigable and accessible practice areas.
18. Randal Lowry
This family law practice's website design produces a lasting impression by prominently displaying the word 'tough,' giving a fresh and unusual approach compared to traditional law business websites. In line with the company's concept, the carefully designed visuals and complementing color scheme produce a compelling visual experience.
19. McClure Law Group
This family law attorney's website design captivates viewers with its amazing aesthetics thanks to its magazine-style layout. This visually arresting family lawyer website that exudes power and style is made possible by the brilliant colors, stylish red accents, and subtle animations.
20. Eiges & Orgel Law Offices
This family law website design stands out because it blends excellent graphics, compelling typography, and a consistent branding strategy to provide a striking and aesthetically pleasing layout. The outstanding contact form also has high-quality aesthetics, which improves the user experience overall.
21. Neal Ashmore Family Law Group
22. Teller Law Firm, P.C.
23. Parchman Law Group
24. Thomson Rodgers
25. Redmond Law
26. Vaught Law Firm P.C.
27. The Mandel Law Firm
28. Seastrom Tuttle & Murphy
29. Riddle & Hanna
30. Fairway Divorce
6 Tips for the Best Web Design for Family Lawyers
A well-designed website can help your law firm stand out from the competition and make it easier for potential clients to find you. Here are some tips to help you create a high-quality family law website.


Success Stories
Delivering Business Results: Our Digital Marketing Case Studies
1/6 tip
1. Clear and Professional Layout
In the current digital era, family lawyers must have a well-designed website in order to draw new clients and have a credible online presence. Making sure the layout is straightforward and expertly done is a crucial component of effective web design.
A clear, well-organized layout with lots of white space improves reading and offers the user a satisfying experience. Typographic and color consistency also raises the website's level of professionalism.
Select a website design for your family law company that is eye-catching, expert, and consistent with your corporate identity. Use high-quality photographs that connect with your target audience and a color scheme that exudes professionalism and trust.
2/6 tip
2. Mobile-Friendly Design
Responsive web design is essential since more and more people are using mobile devices to access the internet. The user experience on the website should be consistent across all screen sizes if it has been optimized for mobile devices.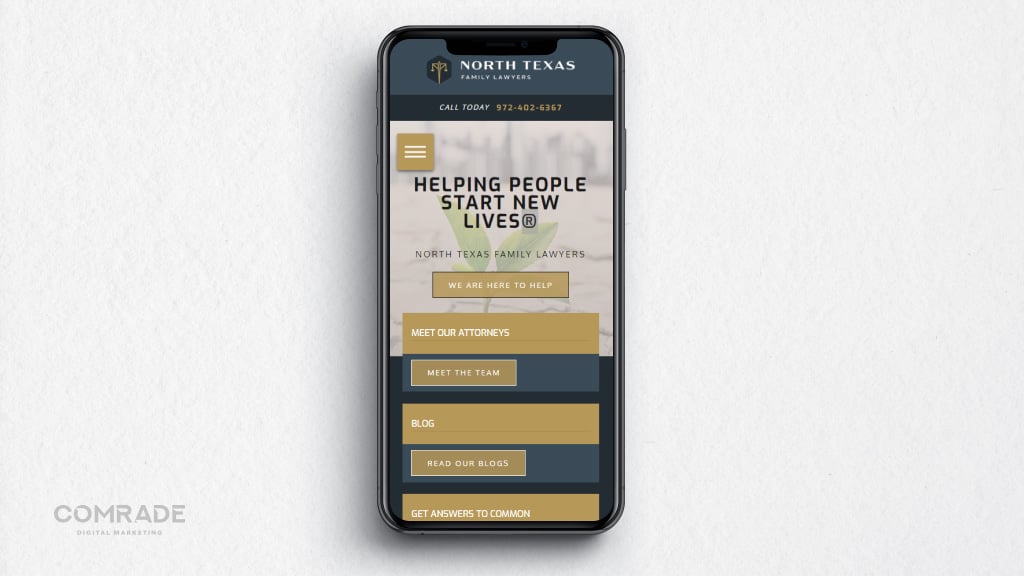 Make sure the design is clear, orderly, and simple to use. Also think about adding components that improve user experience, like clear headlines, user-friendly menus, and eye-catching call-to-action buttons. By making a good first impression, establishing credibility, and engaging visitors, you can persuade them to take action and get in touch with your family law practice.
3/6 tip
A family lawyer's website should have easy-to-use navigation because it improves the user experience overall. Visitors are more engaged and satisfied when a website has simple navigation that makes it easy for them to discover content. A navigation menu that clearly shows key pages and categories is essential to achieving this.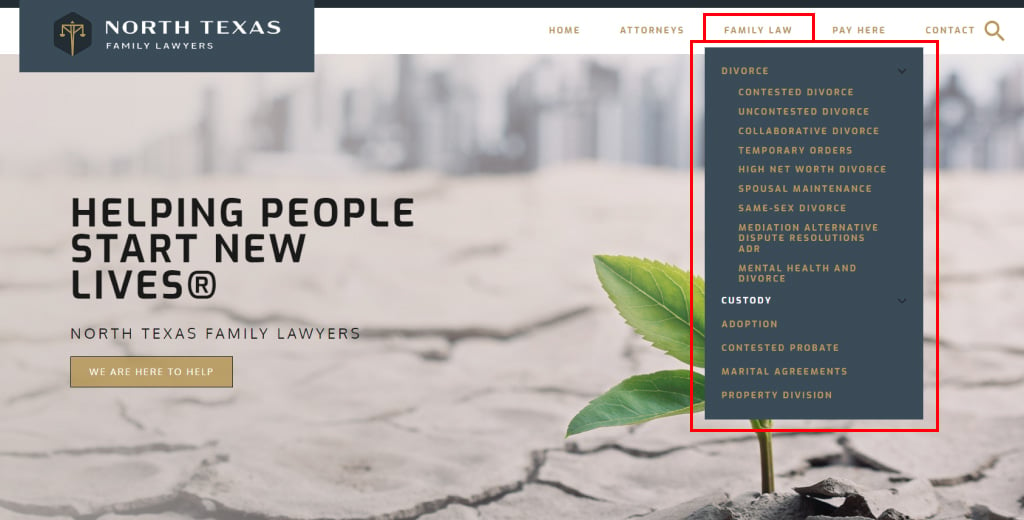 Additionally, adding breadcrumbs can improve website navigation by allowing users to easily monitor their progress and return to earlier pages. Experienced family law attorneys can enhance inquiries and conversions by emphasizing user-friendly navigation to make sure that prospective customers can quickly explore their services, discover their specializations, and get the information they require.
4/6 tip
4. Incorporating Calls-to-Action
Effective calls-to-action (CTAs) must be incorporated into family law firm websites in order to turn website users into potential clients. CTAs work as reminders to visitors to carry out particular actions, including getting in touch with the attorney for a consultation or submitting an inquiry form.
It's crucial to utilize clear, short wording that communicates the required action when writing compelling CTAs. Try "Request a consultation", "Fill out a short contact form" or just "Call us at xxx-xxx-xxxx."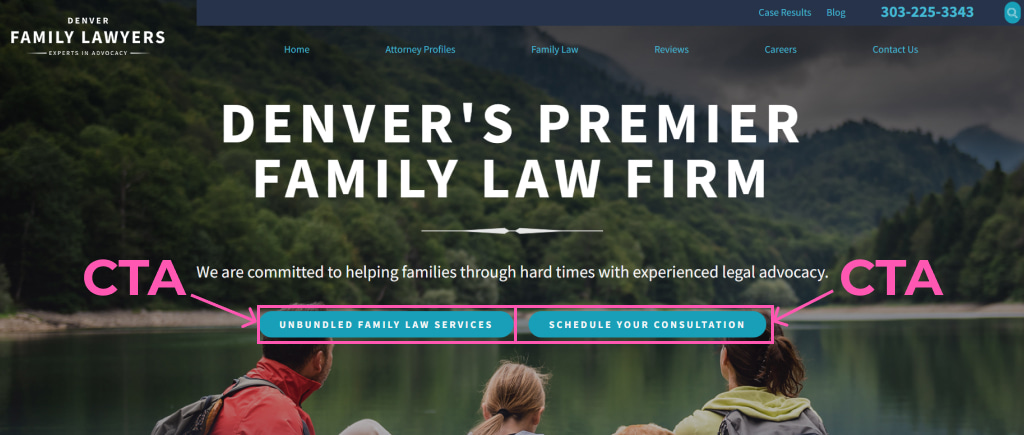 Conversion rates can be dramatically increased by carefully placing CTAs around the whole website, especially on important pages like the homepage and service pages. Additionally, visitors should be able to easily contact you and start the process by using the contact information and inquiry forms that are prominently displayed.
Family lawyers can actively engage visitors and boost the possibility of them becoming satisfied clients by utilizing powerful CTAs and making sure there are easy ways for potential clients to get in touch with them.
5/6 tip
5. Engaging and Relevant Content
A family lawyer's website must be search engine optimized in the cutthroat internet environment to increase visibility and draw in potential clients. Search engine optimization (SEO) starts with content. This content needs to be educational, helpful, relevant, and most importantly, should convert visitors into clients.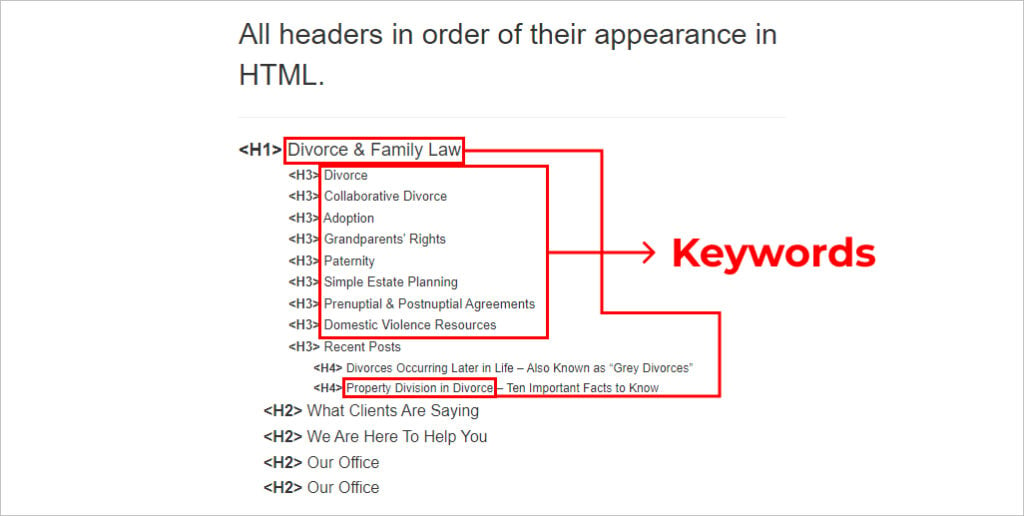 Content can be greatly enhanced by conducting keyword research to uncover pertinent terms and inserting them naturally within the website. The proper use of keywords in the website's content, meta tags, headings, and URLs is a basic component of SEO.
Let Comrade Digital Marketing Agency guide you through the process. Get the help you need today! Schedule a free consultation.
6/6 tip
6. Optimizing for Search Engines
As mentioned, to ensure optimal visibility and reach a larger audience, search engine optimization is crucial when it comes to site design for family lawyers. The website's rating and chances of showing up on the first page of search engine results are greatly improved by search engine optimization (SEO) strategies.
Effectively employing keywords and meta tags is a critical component of SEO. Search engines can better recognize a website's relevance to particular search queries by conducting in-depth keyword research and strategically adding relevant keywords to the content. Don't underestimate the power of linking, effective structure, and local SEO as part of your on-site SEO strategy.

When meta tags, such as title tags and meta descriptions, are optimized, search engines are given clear and accurate information that encourages users to click on to the page. Family lawyers may improve their online presence, draw more organic traffic, and raise the possibility that website visitors will become valuable customers by putting good SEO tactics into practice.
By employing efficient SEO techniques, family lawyers may make sure that anyone looking for their services can quickly find their website, generating organic traffic and possible client leads.
Growing a business is hard see how SEO can do the work for you
Create a Great Family Law Website with Comrade
In conclusion, having a strong website is essential for family law firms looking to make a lasting impression on prospective clients. Our list of the 10 best family law firm websites in 2023 showcases unique designs that are both attention-grabbing and professional, providing inspiration for your own web design project.
At Comrade Digital Marketing Agency, we understand the challenges of family law marketing. Our team of legal marketing experts can assist with your family law website design project, offering a free consultation before you sign or pay anything.
With our proven process and commitment to delivering great results, we're here to help your family lawyer or law firm succeed in the competitive field of family law practice.