There was a time when Martindale Hubbell was probably one of the most widely used reference books in a firm's law library. The heavy volumes were not only the simplest way to locate law firms and attorneys, but they were also full of other useful information. That leather-bound book contained summaries of the laws in every U.S. state as well as many foreign countries.
Need to refer a client to an estate planning attorney in Michigan? Check Martindale Hubbell. Need to find out about the statute of limitations for a personal injury case in Ohio? Check Martindale Hubbell. Need to know the Service of Process rules in Canada? You guessed it – check Martindale Hubbell.
Estate planning marketing is one of the most highly competitive segments for law firm SEO. In LA, alone, there are over 12 million web pages you must outdo to rank on top of search results.

For your legal practice to thrive, your website must rank high in organic search results. High visibility is necessary, or else potential clients won't be interested in your services.
So, if your objective is expanding your legal practice and helping people, you need professional help to achieve it.
The good news is that Comrade can help.
We specialize in SEO for Estate Planning Lawyers and attorneys in competitive markets to rank for the most coveted keywords.
client results

Area: Estate Planning

GEO: California

Current Result: #1 for conservatorship attorney
History of the Martindale Hubbell Law Directory
James B. Martindale founded The Martindale Directory in 1868 with the goal of furnishing lawyers, merchants, real estate agents, and bankers with the address of a single reliable attorney, real estate office, banker, etc. in every U.S. city.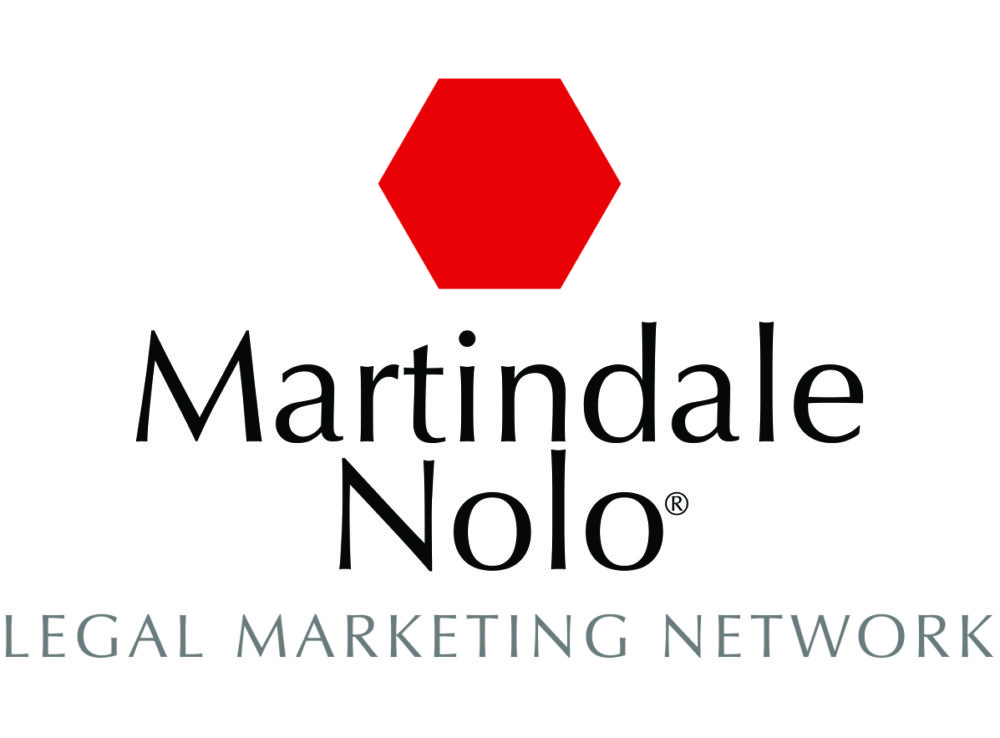 In 1930, the company acquired the rights to Hubbell's Legal Directory, which was an existing law digest for each U.S. state. In 1990, Martindale Hubbell's law directory was purchased by LexisNexis and eventually that one or two volumes of data exploded into 26 volumes and a directory of over 1 million attorneys.
In 2014, Martindale-Hubbell became part of Internet Brands, and in 2018, Internet Brands rebranded its legal group under the name "Martindale-Avvo." This is interesting because Martindale and Avvo use similar methods for compiling their attorney ratings.

Let's get to know
How Is Your Martindale Hubbell Rating Compiled?
The Martindale Hubbell rating that most attorneys post on their websites is a peer rating. In other words, they are based on what other attorneys think of them, not clients. While few potential clients care about what another attorney thinks of you, they will probably be impressed by a badge that shows you've attained the "highest marks, " or an AV Preeminent rating.
So, how does this work? First, you'll need a profile on Martindale.com. If you don't already have one, you can create one.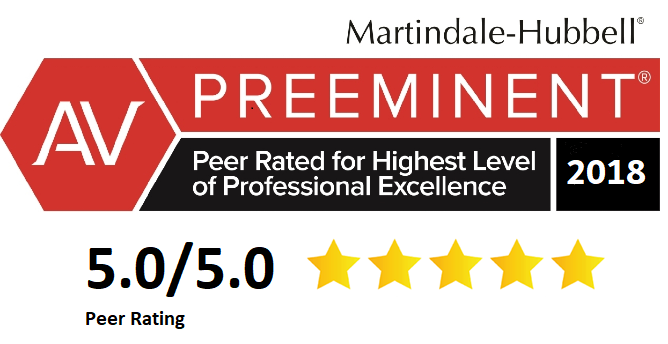 The next step is to request that Martindale begin the peer nomination process. While you don't have to be a subscriber to do this, the site makes it easier on subscribers by giving them direct access to the Peer Reference Nomination Tool. Otherwise, you'll need to email the company.
Next, you should have a compiled list of 20-25 (or more) attorneys and judges that are familiar with your legal abilities that you will list as peers. Each party you include must also be listed on Martindale.com to participate in the Martindale Hubbell ratings process. Finally, Martindale suggests that you reach out to each of your listed peers to let them know an email message from Martindale will be forthcoming.
Your Martindale Hubbell peer review ratings are based on several factors:
General Ethical Standards – This rating relates to your adherence to professional standards of conduct as well as diligence, reliability, and ethics. The desired rating is V for "Very High."
Legal Ability Ratings – This rating considers the professional abilities of the attorney in their practice areas, their expertise, and other professional qualifications. The three possible ratings are C = Good to High, B = High to Very High, and A = Very High to Preeminent.
When a sufficient number of peer ratings are returned, a rating is provided. There are three possibilities:
CV® Peer Review – This is the maximum rating a lawyer can receive after being admitted to the bar for 3-4 years. It is a confirmation of unquestionable ethics and above-average ability.
BV® Peer Review Rating – This is the maximum rating a lawyer can receive after being admitted to the bar for 5-9 years. It is considered an excellent rating for an attorney with more years of experience.
AV® Peer Review Rating – Once an attorney has been admitted to the bar for 10 or more years, they are eligible for this rating. It is the highest mark of achievement with Martindale.
Success Stories
Delivering Business Results: Our Digital Marketing Case Studies
Martindale Client Ratings Are Different
Martindale ratings used to be entirely based on peer reviews, but this has changed. Consumer preferences demand that there be more opportunities to read about the experiences of former clients as well.
Now, a Martindale Hubbell attorney search also provides users with client review ratings. Clients are asked to complete surveys that rate the attorney on a scale of 1 to 5 in four categories: Communication Ability, Quality of Service, Value for Money, and Responsiveness. Clients can also provide additional written feedback in a review.

In addition to the reviews being available on your profile, Martindale also has an annual Client Championship awards program, which delivers three levels of awards (Silver, Gold, & Platinum) based on client reviews.
Understanding AV Ratings
Martindale-Hubbell's AV rating, with an SEO audit, has long been considered a prestigious recognition within the legal industry. This rating signifies the highest level of professional excellence and integrity, serving as a valuable benchmark for attorneys and law firms.

However, with the changing landscape of legal services and the emergence of alternative ways to evaluate attorneys, it is worth examining whether the effort to obtain and maintain an AV rating is still worthwhile in today's legal market. Let's break it down together.
Definition and Significance of Av Rating
An AV rating is the highest rating bestowed by Martindale-Hubbell and signifies "preeminent legal ability" and "the highest ethical standards." It is a testament to the attorney or law firm's professional competence, experience, and integrity. The AV rating is widely recognized and respected within the legal community, often serving as a valuable indicator of a lawyer's reputation and credibility.
Potential clients may view an AV rating as an assurance of the attorney's exceptional legal skills and adherence to ethical practices. However, as the legal industry evolves and new forms of reputation management emerge, it is essential to evaluate whether the AV rating still holds the same level of significance and influence it once had.
Criteria for Obtaining an Av Rating
The AV rating is based on a combination of factors that reflect the attorney's expertise, professionalism, and ethical conduct. To achieve an AV rating, lawyers must meet specific criteria established by Martindale-Hubbell. These criteria include both subjective and objective components, which are assessed through a rigorous evaluation process.
Peer Review Process: A significant aspect of obtaining an AV rating is the feedback from other attorneys who have worked with or against the candidate. Peer evaluations provide insights into the lawyer's reputation, legal abilities, and ethical conduct.
Professionalism and Ethics: Attorneys seeking an AV rating must exhibit a strong commitment to professionalism and adhere to the highest ethical standards. Demonstrating a record of professional conduct and integrity is crucial in the evaluation process.
Legal Knowledge and Expertise: Martindale-Hubbell assesses the attorney's legal knowledge, expertise, and ability to handle complex legal matters. This evaluation considers factors such as experience, track record, educational background, and the attorney's contributions to the legal community.
Benefits of Martindale-Hubbell AV rating
The Martindale-Hubbell AV rating continues to hold significant benefits for attorneys looking to establish themselves in the legal industry. Despite changes in the landscape of attorney ratings, the AV rating maintains its relevance and value. Here are some key benefits of the Martindale-Hubbell AV rating:
Establishing credibility and trust: The AV rating signifies the highest level of professional excellence and ethical standards, demonstrating to potential clients and peers that an attorney has achieved a distinguished level of skill, experience, and integrity. It serves as a trusted indicator of credibility, helping clients feel confident in their choice of legal representation.
Differentiating attorneys in a competitive market: In a crowded legal marketplace, the AV rating sets attorneys apart from their competitors. It serves as a powerful differentiator, highlighting an attorney's exceptional qualifications and expertise. Clients seeking legal services can quickly identify AV-rated attorneys as top-tier professionals, providing a competitive advantage in attracting new clients and securing desirable cases.
Enhancing professional reputation: The AV rating enhances an attorney's professional reputation within the legal community. Peers recognize the significance of the Martindale-Hubbell rating system and hold AV-rated attorneys in high regard. This recognition can lead to increased referrals from other lawyers, strengthening professional networks and fostering collaborative opportunities.
While various attorney rating platforms exist today, the Martindale-Hubbell AV rating continues to offer unique benefits, solidifying an attorney's credibility, differentiating them from competitors, and enhancing their professional reputation. The effort invested in obtaining and maintaining this prestigious rating can yield long-term advantages for attorneys seeking to excel in their legal careers.
Criticisms and Limitations
While the Martindale Hubbell rating has long been regarded as a prestigious benchmark for legal professionals, it is essential to consider its criticisms and limitations in today's legal landscape.
In this section, we will explore some of the cons associated with the Martindale Hubbell rating and its relevance in the modern legal world.
Subjectivity and Potential Biases
One significant limitation of the Martindale Hubbell rating is the inherent subjectivity and potential biases that can influence the evaluation process. The rating heavily relies on peer evaluations, which introduces the possibility of personal opinions, favoritism, or subjective judgments impacting the final rating. Here are a couple of specific limitations:
Reliance on peer evaluations: The rating is primarily based on the opinions of fellow attorneys who are asked to assess their peers' legal ability and professional ethics. This subjective evaluation may not always accurately reflect an attorney's true capabilities or expertise.
Lack of transparency in the rating process: The precise criteria and methodology used by Martindale Hubbell to determine ratings are not fully transparent. This lack of transparency can lead to questions regarding the fairness and objectivity of the rating system.
In conclusion, the subjectivity and potential biases in the Martindale Hubbell rating process raise concerns about the accuracy and reliability of the ratings it assigns to attorneys.
Evolving Legal Landscape and Alternative Rating Systems
Another limitation to consider is the impact of the evolving legal landscape and the emergence of alternative rating systems. Factors such as technological advancements and the availability of multiple rating platforms have influenced the relevance and importance of the Martindale Hubbell rating. Here are a couple of specific limitations to note:
Impact of technology on attorney ratings: With the rise of online platforms and legal directories, attorneys now have various avenues to showcase their expertise and receive ratings from clients and peers. This abundance of alternatives raises the question of whether the Martindale Hubbell rating remains the sole authoritative measure of an attorney's capabilities.
Other rating platforms and their relevance: Several other rating systems, such as Avvo, Super Lawyers, and Best Lawyers, have gained recognition and popularity within the legal industry. These platforms provide alternative ways for attorneys to demonstrate their skills and receive recognition, potentially reducing the exclusivity and significance of a Martindale Hubbell rating.
The evolving legal landscape and the availability of alternative rating systems have created a more diverse and competitive marketplace for attorneys. As a result, the exclusivity and relevance of the Martindale Hubbell rating may be challenged by newer platforms that offer different approaches to assessing attorney capabilities. Legal professionals should consider the broader landscape of ratings and recognition when evaluating the value and worth of maintaining a Martindale Hubbell rating.
Attract
more leads
to your law firm
Is Pursuing a Martindale Rating Worth the Effort?
While the Martindale Hubbell rating seems like a lot of effort, it may be worth some of the headaches thanks to the broad reach and improved law firm local SEO you'll receive. Now that a single company owns so many legal directories, Martindale claims that it is posting the same profile information on Lawyers.com as well as Nolo.
Martindale also offers quite a few upsells, such as lead generation and website building services, which we don't recommend. These are incredibly costly and won't provide you with the best return on your legal marketing dollars.
If you'd like to find out how to grow your law practice through innovative and effective digital marketing methods, contact Comrade to learn how we can help you achieve your goals. Comrade Digital Marketing Agency was featured as Top 20 Digital Marketing Agencies of 2019 That Won't Break the Bank by DesignRush.
Frequently Asked Questions
What is AV rated?
There are three levels of peer review rating, with AV being the highest. This award is given only to lawyers whose peers consider them to be at the very top of their game. Furthermore, AV-rated attorneys must adhere to high ethical standards.
What is the highest Martindale rating?
Ratings are given on a scale of 1 - 5. Peer ratings between 4.5 and 5 are highly significant accomplishments - the highest possible - proving a lawyer's peers (other lawyers, judges) rank him or her as one of the best in the profession.
In what cities do you operate?