How to Use Social media for Law Firms
The growing popularity of social media makes it important to choose the best channel to connect with prospects for your law firm. However, not all social media strategies are the same. Therefore, we want to go through some of the best strategies you can use to improve the social media results for your law firm.
Five Social media strategies for law firms
1. Identify the best channel for your services
The first step is to find a channel you should focus your effort on for social media. For example, if you do corporate or real estate law, then use LinkedIn to connect with your prospects. The social network is best for those looking to connect with other professionals.
If you practice in Medicare or personal injury law, then you should consider Facebook. The social network has a much older audience due to the interest of doting grandparents who use the site to see their grandchildren's pictures.
You can use the social network to connect to help solve problems in other areas of their life.
2. Choose an appropriate content strategy
Base your content marketing strategy on the posts your prospects want on specific social networks.
Start by creating a content calendar that covers how many posts you create per week and what types of content you use.
On Facebook, you have the option to create live videos. For law firms with audiences on Twitter and Instagram, you can post more images.
The best content for your firm varies based on your audience. The key is to create educational content your customers can enjoy, so they have a better understanding of why they should work with you.

3. Give a sneak peek
If you want to personalize your brand to customers, then you need to pull back the curtain on your firm. The obvious thing to remember is that any sensitive materials cannot be on social media.
Behind-the-scenes shots of your paralegals and attorneys earn trust with your prospects.
Customers want to know what type of service they buy. Often this means they want to see attorneys hard at work, and not wasting paying for you to play golf at 11 AM on a Tuesday.
Unless of course, you represent Golf Clubs. Then, by all means, take as many photos as you can playing golf.
The behind-the-scenes content should connect you with your prospects. Therefore, take photos and videos you believe you would want in their position.
4. Integrate social media into your marketing mix
Your social media strategy should not stand alone. Instead, you need to connect it with other components of your marketing strategy.
For example, if your law firm holds education seminars for clients, then share the event information on social media. You can share a post ahead of time to let for prospects know how to register. Then you can share videos after the seminar, so you get a higher return from the time you spent creating the workshop.
Social media is a vital digital marketing component to search engine optimization and email marketing.
Often, law firms connect with prospects on social media and drive them to their email list. That way, you can follow up with people who need your help.
5. Analyze your results
To increase your results in the future, you must evaluate how your campaigns worked in the past. This analysis requires a thorough audit of your social media.
Determine what the key metrics are for your law firm, and then track how you perform in these areas every month. The more social media data you collect, the more you can improve your marketing campaigns.
A few common metrics to evaluate include:
Engagement (Likes, Shares, Comments)
Number of Private Messages (Facebook, Twitter, LinkedIn, and Instagram)
Website Link Clicks
Number of Net New Followers (new followers minus unfollows)
How many clients converted from social media channels
Which post performed the best each month
For example, using the metrics above, you can track a Facebook Ad to determine how many people visited a specific website landing page. Then set a goal to see how many visitors came to your Thank You page after filling out your form.
Google Analytics gives you the ability to determine the traffic source for these prospects.
Additionally, you can integrate call tracking software into Google Analytics. Then you can track prospects from Facebook to their first call to your office.
By understanding these numbers, you can determine the effectiveness of your social media efforts.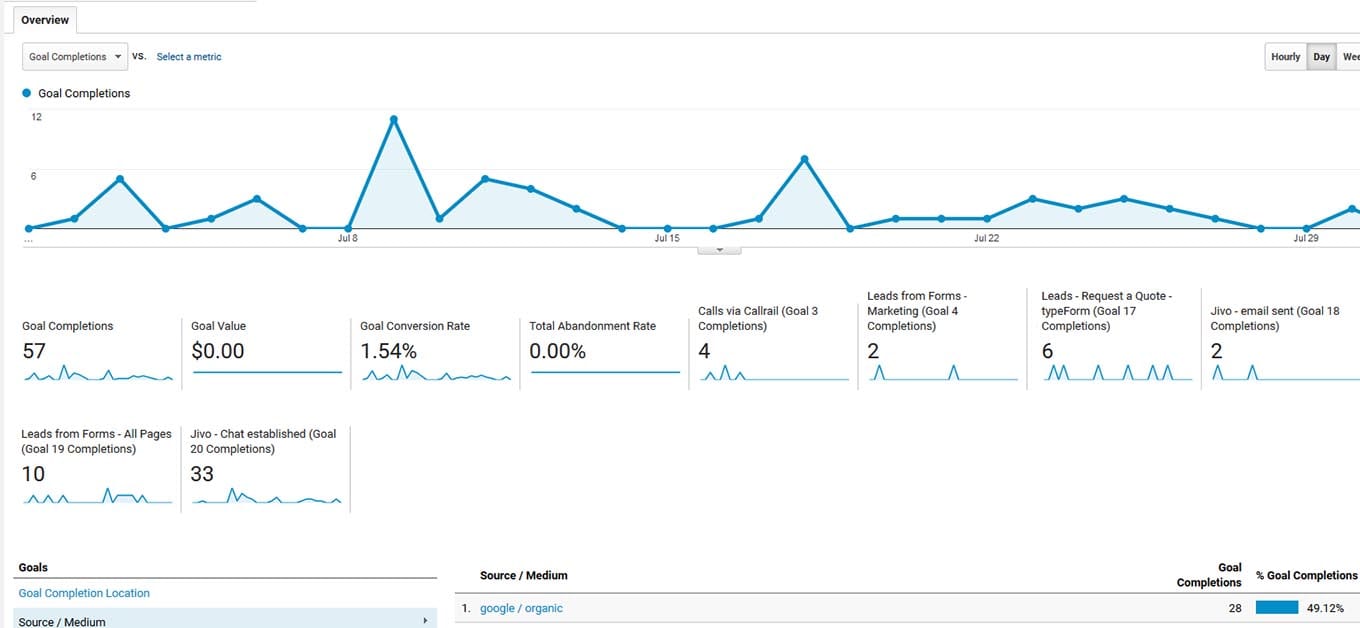 Final Thoughts
Social media is not a fad. For many law firms, it is an excellent addition to their current marketing strategy.
If you want to use social media for your law firm, then contact us today at 312-265-0580 for a free consultation today.