How much will my website design cost?
When we field the numerous calls and messages from prospective customers at our Chicago web design company, 99% of the time this is the first question they ask. It's a natural question to be curious about, especially considering that we don't feature itemized costs for deliverables on our website. But the reason we don't is because the costs of our web design, web development, and search engine optimization services are so customizable that they can vary greatly; with different clients of different sizes and industries having different needs. Just as you'd expect the cost to open and maintain a 30,000 square-foot manufacturing would be dramatically more than building out, say, a dentist office. For most of our clients, their website is the #1 gateway to sales and potential customers, so the costs can be comparable. To understand why, we should explain what goes into making a website by Comrade Web Agency.
What Goes Into A Making A Winning Website Design
First of all, let's consider the type of website you are trying to build.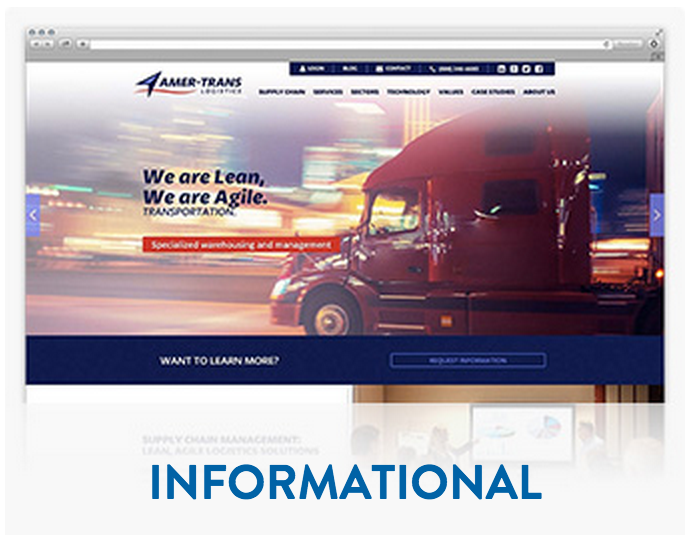 INFORMATIONAL
Informational sites generally present your visitors with details about your company's history, capabilities, products / services and a contact form. Those are the basics, that can be augmented with animated design components, layered navigational buttons, a homepage slideshow, and so on. The combinations generally cause projects to fall in the $10K – $25K range.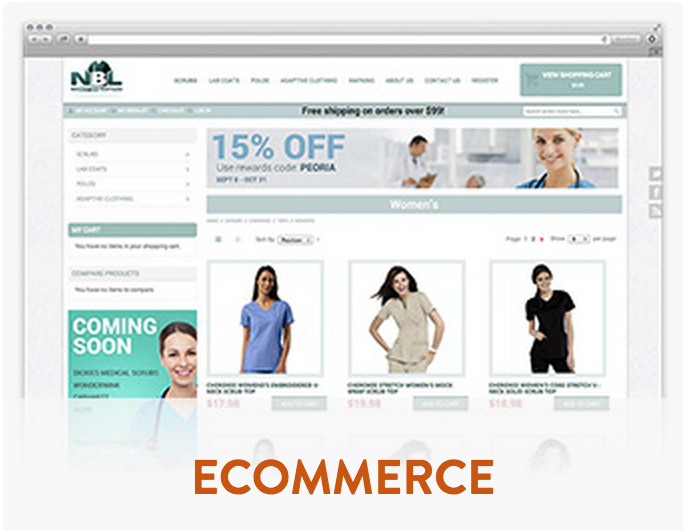 ECOMMERCE
Websites that sell your company's wares online require individual products / services page, shopping cart, and checkout capabilities, as well as security parameters to be built in. Additionally, you'll have to craft your terms and conditions, shipping and return policies. Depending upon the number of categories and items, as well as the behind-the-scenes management flexibility, your fees can typically range between $15K – $35K.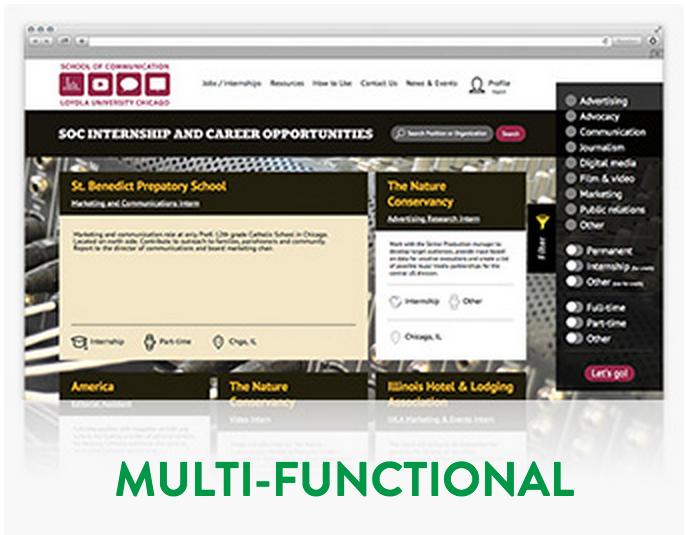 MULTI-FUNCTIONAL
Beyond the two types of sites listed above, there is a third category… not for the faint of heart. Multi-functional websites include elements that enable interactivity between users and site owners. Often, we connect public-facing websites to our Clients' accounting and CRM systems via API's. Site visitors can be entertained and re-marketed based upon actions which trigger emails and promotions in real-time. Our team creates solutions that automate your business processes via the website! Comrade Web Agency's fees for these types of multi-functional websites have spanned $30K, up to six figures.
Remember, though, features and functionality are just the idealized front-end of a finished product. Our process for creating successful online platforms includes a slew of activities that guarantee you high-quality, uniquely designed, bug-free functionality throughout your website. We design and develop mobile-responsive layouts to ensure the best UI/UX for your customers whether they're using a laptop, tablet or smartphone.
What components make up a truly special website?
We consider your Buyer Personas, and what THEY are expecting to see, learn and click on your organization's website. We regularly create specialized items, such as:
Resource pages with media downloads
Interactive forms that adapt to users' answers, on the fly
Streaming video. If a picture is worth 1000 words, then video is worth 1000 pictures!
Custom logo and branding elements
Marketing-oriented copy
What else goes into my project?
Depending on the scope of your project, it can take as little as two months and a core group to launch your site; or as much as six months with several team members working full-time on each aspect of your website to produce your vision! Once the website is launched, we help with technical maintenance, ongoing SEO services, and inbound marketing.
How do I figure out how much my website will cost?
First, let's talk. Together, we can discuss your ideas, requirements, deadlines and budgets. Our web design agency team collaborates to develop a detailed written proposal that includes our staged approach, technologies to be used, timeframe and fees. The more we learn about your goals, through questionnaires and interviews, the better we can hone our quote and sharpen our pencils – to give you the best quality website for the greatest value.
The truth is that there is no limit to what you can achieve with your website. An attractive, user-friendly design, coupled with engaging, SEO optimized content and a robust, targeted marketing strategy can drive your traffic and sales considerably. That's why we offer free consultations to potential clients – so we can work with you to establish goals and build something great.
It's worth a conversation to set your project apart.
Written by:
Comrade Web Agency