I am going to address a really important topic: establishing the right website objectives from the get-go. Before you even consider hiring an agency to help you create a new website, it's critical to narrow down what, exactly, you need that website to achieve.
And here's why.
5 Main Website Goals and Objectives:
Get More leads
Improve Lead Conversation Rate
Improve Sales Flow
Increase LTV
Increase Sales from Returning Customers
According to HubSpot, the leading authority in website and digital marketing, approximately 72% of all new websites fail. Yes. You read that correctly. Nearly three-quarters of all websites fail. That means the majority of businesses never reap the benefits their website was intended to deliver. It happens often because of wrong website objectives. Today we are going to show you the right examples of website objectives you should have at the start.
And that is a costly mistake. 
Now, imagine that you already have a website. Let's say it's five years old and looks outdated so you want to replace it. You find a company to rebuild it for you. It takes a few months, a lot of effort and it costs quite a bit of money as well.
Now you have this snazzy new website and it looks great – so much better than the old one! Just one problem. The amount of traffic generated on the new site is the same as it was with the old one. The number of leads that you get is the same. The number of opportunities that you get is the same. The number of sales that you get is the same. But what was the main object of building a new website?
All of the effort and money spent on building your beautiful new website is wasted. What's worse is the massive opportunity cost (the amount of revenue you did not generate, that you would have generated, if the website worked as it should have).
The only thing that you have now is a better-looking brochure.
The key is this. Websites are not intended to serve as simply an attractive brochure. A website is a business tool intended to deliver one very specific result: increase your business income. And if your website is not delivering on this primary objective, it is a failure. And the cost to build it, maintain it, and market it, will have been wasted. Plain and simple. No matter how beautiful or how high-tech it may look. 
How to Choose the Right Goals to Build a New Website
Now I want to address this very common problem by giving you a list of questions to ask both yourself and the website design agency you're considering hiring to build your website. Answering these questions before you embark on your website journey will ensure success. So let's get started. Ask the following questions:
What are the right objectives I should be setting for my future website?
How will I know that the agency I hire to build this new website is actually going to help me reach those goals?
Will this website support my sales process and marketing efforts?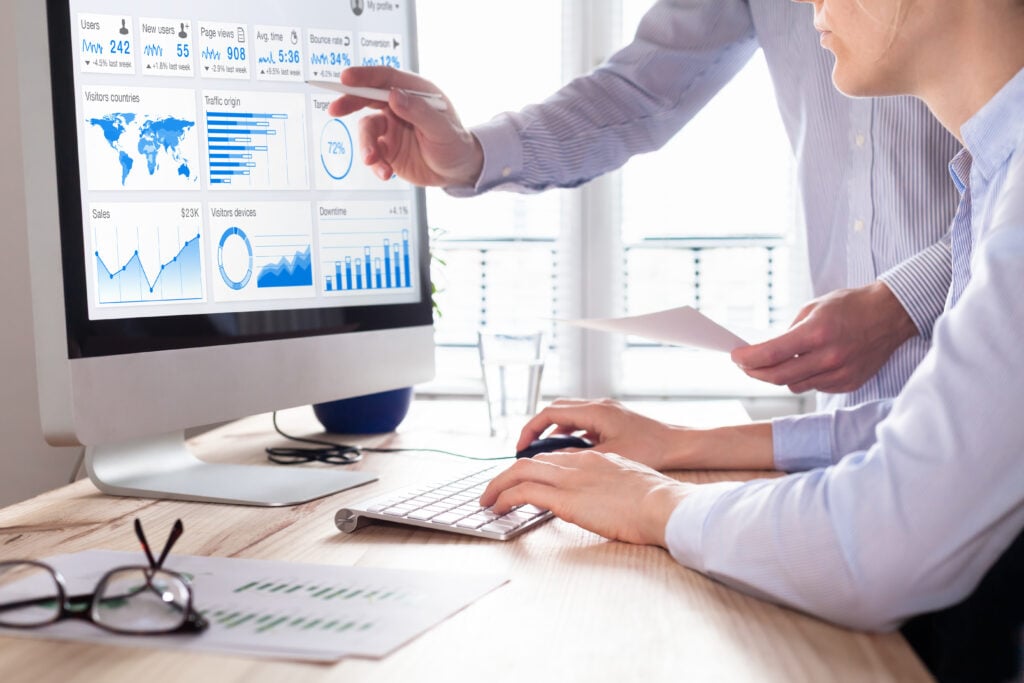 What Are the Right Objectives to Set for Your Future Website
The website objectives depend on the type of the business and hence, the website, that you have. If you are not running an e-commerce business, then your website is not a vehicle through which people can directly buy something. In this case, visitors are on your website to explore your business. They do not want to buy anything from your website. And they may not even give you their lead. But they have heard about your business, or maybe they've talked to you already, and now they want to make sure that you're legitimate. So, they visit your website where they can investigate your business further and continue the conversation or research online. If this is the case, there are a few website objectives you should focus on.
Start with GOALS
Goal 1: Increase Sales
Objectives: Search engine optimization, well-organized content, user-friendly site, effective calls to action, increase conversion rate.
Goal 2: Become an Authoritative Resource
Objectives: Providing quality content on your website, regularly adding new information, establishing trust, and marketing your site on other websites and social media.
Goal 3: Improve Interaction with Existing and Potential Customers
Objectives: E-mail marketing lists, online support (live chat), webinars, and content designed to give your visitor a reason to come back.
Goal 4: Build Your Brand
Objectives: Active social media program, promotions, reputation management.
Of course, the goals of a website featured above are examples; you can implement variations of different objectives to achieve these same goals, depending on the type of company you have and how fast you would like to grow.
Why Attraction Is Important for a New Website to Increase Sales
The first objective (and this is relevant for most businesses) is attraction. This means that your new website should attract more visitors than the old website did (or, if you did not have a website before, it should drive more traffic through your "door" than you had before). If your current website is somewhat outdated, the new website should be structured and optimized better to ensure user-friendliness. It should feature the right type of content to attract more relevant visitors.This is the primary objective that most of us should focus on.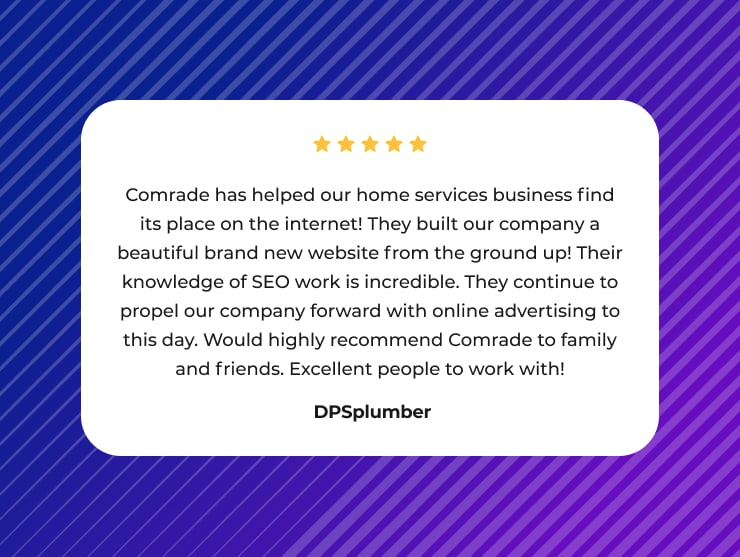 Why Conversion Is as Important as Design
For website design to be effective, it must fulfill its intended function by conveying your particular brand message while simultaneously engaging your site visitors. Crucial factors such as consistency, proper site navigation and user experience (UX), colors, typography, imagery, simplicity, and functionality all contribute to good website design.
The second objective is conversion. So now that you're drawing in more traffic, it is also important to convert that traffic at a higher rate. Meaning that if more people are coming to your website, more people should also be giving you their contact information, calling you, completing "contact us" forms, or connecting with your business in some other format. That's what it means to increase conversion and it should be a direct result of traffic visiting your website.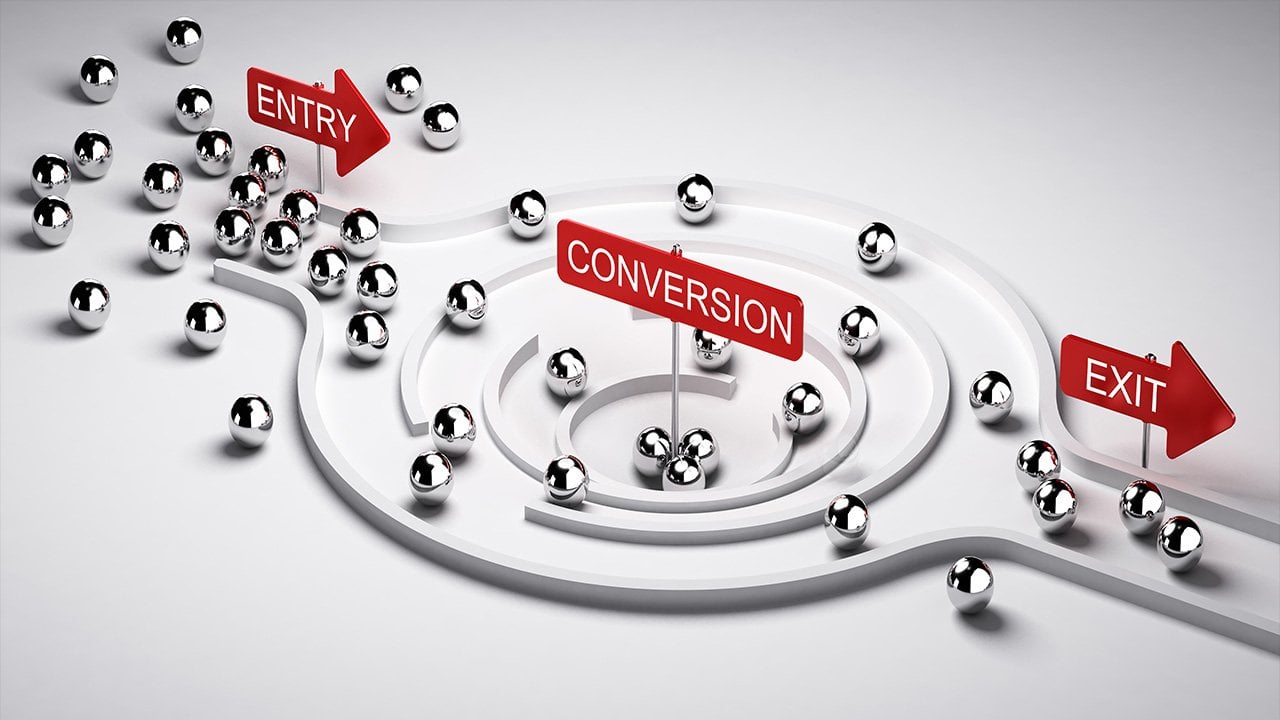 Through increasing conversion, you could, or better put, should be increasing the number of leads, the number of opportunities, and for e-commerce companies, the number of sales your business achieves.
The last objective that you should focus on is ensuring that your website supports your sales and marketing processes. For example, if your organization is all about lead generation or you are selling professional services, is your website designed to support those key functions? For example, if you are in the eCommerce business, then you need to hire a professional, e.g. one of the top Magento web design companies, to build a website that actually generates leads.
With more people coming to your (new) website, more of those people should be taking notice and saying to themselves: "I like what I see. I'm going to continue the conversation with this company/business/sales team." That is really important.


Success Stories
Delivering Business Results: Our Digital Marketing Case Studies
Website Objectives Examples
By ensuring the goals you set are aligned with the five SMART criteria (Specific, Measurable, Attainable, Relevant, and Time-Bound), you're provided a guiding light to follow. Better still, you are able to focus your energies in a concerted way and have a solid basis upon which to make all your marketing decisions.
You should create objectives for each step of the website crafting and marketing process as well:
Web design objectives – how to increase conversion rate
Web development objectives – how to make the website load fast, be responsive, etc.
Marketing objectives – how to drive leads
Also, don't forget about analytics. Why does digital marketing analytics matter to your business? As mentioned above, analytics can help set up any objectives, from ensuring high-quality content is flowing in abundance in the forms of SEO-centric blogs, guides, landing pages, and email campaigns. Live support, promotions, seminars, special offers, and customer incentives will also ensure that your visitors remain engaged with your website.
Need a high-performance website for your company?
Book a 15-min call to discuss
How You Choose an Agency That Will Help Deliver the Objectives Discussed Above
This is a very, very important question. Almost as important as figuring out what those objectives of a website are in the first place.
Here's how to know you're choosing the right agency for your company. Before you sign any contracts, ask the New York digital marketing agency to show you their plan of action and explain to you, exactly, how they're going to execute it. Ask the agency how the future website is going to achieve your key objectives.
If they cannot clearly explain – or better yet, show you – a plan illustrating how your key objectives will be achieved, do not hire that agency. Because, even if the price is right, even if the timeframe they promise is on the mark, the opportunity cost you'll end up with from a subpar website incapable of delivering on your objectives, is going to be huge.
So, you may be spending less money and less time developing the website, but you might be missing out on hundreds of thousands or depending on your business, even millions of dollars worth of opportunities. Opportunities that simply will not come your way because your website was, right out of the gate, not designed to accomplish crucial objectives.
My quick offer of advice is to schedule a consultation with us where we review your current website, talk about your objectives and help you build a roadmap to accomplish those goals. There is no obligation. We'll just show you how it can be done. If you like what you hear, you can sign up with our agency. If not, you can take the plan we build for you – it's yours – to any other firm. Simple as that.
Frequently Asked Questions
Where does your digital marketing company operate?