If you run a roofing company, you know marketing your roofing services requires strategy that's different from other home improvement trades. You're not just looking for leads – you need customers searching for roofing solutions to find you when storms roll their way.
That's why having the right roofing SEO agency can be the difference between a leaky website and a marketing fortress that brings customers flocking your way. We've evaluated the top providers of roofing SEO to find the 10 agencies offering the most watertight optimization for roofing pros in 2024.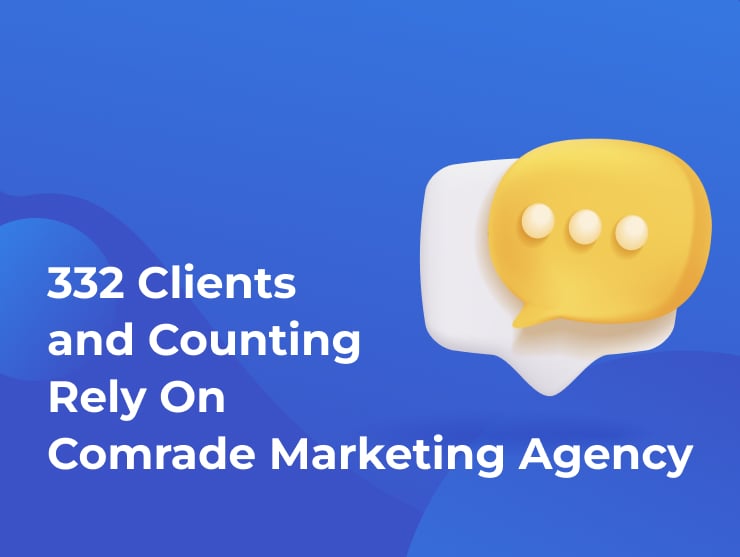 These specialists know how to maximize your visibility and capture roofing-related search traffic in your area. With advanced local SEO, strategically optimized on-page content, and authority-building links, they can have you ranking roof-high for searches like "roof repair near me" and "roofer in [city]". Partner with one of these roofer marketing-savvy agencies, and you'll shore up the gaps in your online marketing for all-weather performance.
What SEO Services Should You Look For as a Roofer
Every roofer wants their business to reach new heights, but shoddy SEO can leave you struggling for leads. The solution? Partnering with a seasoned SEO agency that can reinforce your online foundation and have customers flocking your way. Here are the essential optimizations to look for:
Local SEO – With strong rankings for "roofer near me" searches, you'll capture homeowner interest when storms are brewing in your area.
Industry keywords – Targeting choice terms like "roof installation," "roof repair," and "roofer" pipes more high-intent traffic to your site.
Review building – Positive feedback strengthens your local authority so you proudly stand out.
Link building – Securing backlinks from trusted industry sites boosts your rankings so you don't fall flat.
On-page optimization – Sharp SEO-friendly website content helps convert searchers into leads.
Mobile optimization – Making your GMB listing completely watertight ensures you catch mobile searches.
With these core SEO solutions, you'll singlehandedly strengthen your search presence, influence, and ability to attract customers actively looking for roofing help. Don't leave it up to chance or wait for business to come to you – partner with experts and proactively optimize to weatherproof your roofer marketing.
10 SEO Agencies That Will Bring Your Roofing Company on a New Level
Comrade Digital Marketing Agency
Since 2008, Comrade Digital Marketing Agency has been a pillar of excellence in the Chicago digital marketing scene. With over a decade of experience helping businesses expand their reach, Comrade has organically grown into one of the city's most respected marketing agencies.
At Comrade's core is a team of passionate experts dedicated to fueling clients' success through customized strategies. Their comprehensive services range from aesthetically striking and functional web design to targeted SEO and PPC campaign management. For roofing companies, they leverage their analytical approach to optimize SEO around relevant keywords, capturing more local leads. Comrade stands out through their commitment to transparent, data-driven partnerships. They offer a free consultation to align on goals, then guarantee measurable outcomes.
Whether it's more calls, form fills or sales, Comrade has the expertise to boost any business' online presence. Driven by results, not abstractions, Comrade turns insights into growth.


Success Stories
Delivering Business Results: Our Digital Marketing Case Studies
Blackstorm Roofing Marketing
With an intuitive grasp of the local roofing industry, Blackstorm's team goes beyond surface-level marketing. They offer a complimentary consultation to diagnose each client's objectives before developing comprehensive plans to achieve desired outcomes. Whether a company needs SEO optimization, PPC campaign management, website design, or online reputation help, Blackstorm has the expertise to fuel sustainable growth.
What truly sets Blackstorm apart from other roofing SEO companies is their dedication to data-driven marketing and guaranteed ROI. Their aesthetically striking custom websites captivate while optimizing for conversions. Targeted lead generation and ad campaigns help efficiently capture motivated leads. Blackstorm's analytics-based approach ensures no effort or investment is wasted.
For roofing companies seeking more than a digital makeover, Blackstorm delivers the industry knowledge, service breadth, and marketing prowess to transform online visibility into tangible sales growth.
LinkGraph
LinkGraph, an SEO agency based in New York City and Las Vegas, harnesses their technical expertise and employs data-driven strategies to drive tangible growth for clients spanning from tech startups to Fortune 500 companies.
At the core of LinkGraph's services is their mastery of search engine optimization. Their seasoned team specializes in technical audits, keyword research, content creation, link building, and search engine results and conversion rate optimization to maximize organic search visibility and traffic.
Yet LinkGraph offers much more than SEO alone. They are a full-service digital partner, managing paid advertising, website design, social media, and more. No matter the channel, LinkGraph's strategies are founded on real data insights to ensure no marketing dollars are wasted.
Recognized as one of America's fastest growing companies by Inc. Magazine, LinkGraph has an award-winning record of fueling sustainable growth for brands across industries. For roofing companies seeking more leads and sales, LinkGraph's SEO expertise and holistic digital approach can pay huge dividends. Partnering with LinkGraph means having a true ally committed to moving your business forward online.
SEO Brand
With multiple offices located in New York, Boca Raton and Los Angeles, SEO Brand leverages cutting-edge optimization strategies tailored to each client's unique business objectives and goals.
SEO Brand's secret sauce is their mastery of holistic search engine optimization. Their team of certified experts immerses themselves in technical SEO audits, exhaustive keyword research, content creation, link building, video marketing and beyond. But SEO is just the start. SEO Brand takes an integrated approach to digital marketing, managing paid advertising, website design, analytics, and more to deliver real business growth for their clients.
The proof is in the pudding. SEO Brand has a proven track record of using targeted SEO and digital campaigns to increase organic visibility, generate leads, and boost conversions for brands across industries. Their strategic efforts have resulted in organic traffic gains of up to 1000%, improved search rankings for high-value keywords, and most importantly – meaningful growth in sales.
SEO Brand stands ready to bring this same data-driven approach to roofing companies looking to strengthen their digital presence in a crowded market. With their industry expertise and holistic digital strategies, SEO Brand can help take your brand's online visibility to the next level.
Osborne Digital Marketing
For over ten years, Osborne Digital Marketing (ODM) has been the trusted digital partner for all types of brands seeking to grow their presence online. Located in sunny Fort Lauderdale, Florida, ODM uses data-driven strategies and marketing smarts to drive real results for organizations of all sizes. From scrappy startups to Fortune 500 leaders, ODM fuels sustainable growth by meeting each client's unique business goals.
ODM's superpower is crafting integrated digital strategies tailored to every client's needs. Their team of marketing pros dives deep into core services like SEO, PPC, social media, email, and content marketing to capture qualified leads and sales. But ODM takes it further by optimizing the full customer journey – from website design to user experience. ODM doesn't just drive traffic, they convert visitors into loyal customers through conversion optimization.
Specifically for roofing companies, ODM offers powerful SEO services to boost local rankings and visibility in search results. Their SEO experts focus on driving relevant organic traffic to service pages to capture motivated homeowners looking for roof replacements and repairs.
With an impressive client list and award-winning track record, ODM is a nationally recognized digital marketing leader. For roofing experts aiming to boost their online visibility and leads, ODM has the skills and experience to make it happen. Partnering with this roofing SEO company means gaining a results-focused ally fully committed to accelerating your growth through strategic, data-driven digital marketing.
Hook Agency
No matter your specialty – whether it's HVAC, plumbing, electrical, roofing or beyond – Hook Agency has the tools to drive results. As a Premier Google Partner, Hook starts by gaining crystal-clear insight into each client's goals. Then they develop completely customized digital marketing game plans to help home service businesses dominate online.
By leveraging the latest SEO strategies and technologies, Hook's marketing experts create high-impact digital campaigns designed to capture more leads and sales. Their secret sauce combines comprehensive technical and on-page optimization with local SEO to help home service businesses rank higher in organic search rankings.
Hook Agency keeps clients in the loop with transparent reporting and communication. There's no opacity here – clients get full visibility into the progress of every campaign. This accountable approach is why Hook maintains a 95% customer satisfaction score.
For roofer businesses seeking next-level online growth, Hook Agency has the data, expertise, and experience to deliver. Their SEO and digital marketing services give roofing, HVAC, plumbing, electrical and other contractors the edge to reel in more customers.
SocialSEO
Since opening their doors, SocialSEO has been helping businesses grow online. Their experienced team specializes in data-driven marketing strategies tailored to each client's unique goals.
No matter your industry, SocialSEO can customize an approach to help you gain traction. For home services like HVAC, electricians and roofers, they utilize local SEO and web design to boost authority and capture more local leads. Retailers work with SocialSEO to increase organic traffic and sales through SEO and PPC. And for B2B companies, SocialSEO focuses on capturing leads through content marketing and email campaigns.
SocialSEO stays on the cutting edge of today's top digital marketing tools and platforms. They track the metrics that matter to ensure transparency and results. With SocialSEO's digital marketing expertise, businesses can reach new customers and summit their online growth goals. Their seasoned team works as trusted partners to guide companies up the slopes of online success.
Don't leave your marketing to amateurs. SocialSEO has the experience and data-driven approach to help businesses gain visibility and thrive online. Partner with their experts to start scaling new heights today.
Roofing Webmasters
Roofing Webmasters is a roofing SEO company that brings infectious enthusiasm for helping roofing businesses unlock growth through customized strategies. Their team immerses themselves in understanding each client's business inside and out to deliver SEO, paid ads and website design that speak directly to local homeowners needing a new roof.
Roofing Webmasters knows how to get roofing contractor websites ranking high for localized search terms so they are found by nearby customers. Their proven ЫУЩ strategy increase website traffic and funnel leads to the phone and inbox. Beyond SEO, Roofing Webmasters handles PPC ads, social media marketing and website design to provide roofers with complete digital marketing programs.
Partnering with Roofing Webmasters brings together seasoned professionals who treat your business like their own. With over a decade moving roofing contractors forward with paid online marketing, Roofing Webmasters has the experience and passion to accelerate your success.
Triton Commerce
The Triton Commerce crew of passionate internet marketing mavericks lives and breathes helping companies expand their online presence and connect with customers. Triton Commerce dives deep to understand each client's unique business goals and then custom-tailors data-driven solutions to get them there.
Especially for service businesses like roofing contractors, Triton Commerce leverages proven SEO strategies to boost website visibility. Their technical expertise in on-page optimization, link building and local SEO is key in getting these websites ranking high for localized Google search results. This drives more nearby homeowners to the site for roofing jobs and replacement quotes. Beyond SEO, Triton Commerce builds comprehensive digital marketing programs encompassing PPC ads, social media marketing, email campaigns and website design.
When you become a Triton Commerce partner, you gain a team invested in charting a course for your continued online success. They are absolutely capable of accelerating growth for roofing businesses and beyond.
SEO.com
Rather than taking a generalized approach, SEO.com immerse themselves in each client's unique needs and objectives to create customized SEO and digital marketing game plans.
For home services like roofers and HVAC companies, SEO.com focuses on capturing neighborhood attention and funneling local leads their way. They know how to get these businesses ranking high and being found by nearby searchers. For ecommerce companies, they have a keen eye for driving both targeted traffic and organic traffic that converts to sales. When partnering with B2B companies, their content marketing strategies excel at improving brand awareness and attracting inbound leads.
At SEO.com, they geek out over the latest algorithms and technologies to stay ahead of the curve. Their team of passionate marketing mavens and technical wizards collaborate to deliver a unique SEO strategy tailored for each client. Proprietary tracking provides insight along the way.
When you become a SEO.com partner, you gain an extension of your team equally invested in your success. With over a decade of moving the needle, they have the experience to chart a course to online growth for you.
Optimize your website, boost your business. Simple as that
Conclusion
In conclusion, partnering with a reputable digital marketing agency like Comrade Digital Marketing can be a game-changer for your roofing business. Our comprehensive SEO services are tailored specifically for roofers and have a proven track record of boosting online visibility and generating leads. To take the next step in enhancing your roofing business's success, contact us today. Your well-performing online presence can lead to increased calls, contracts, and revenue. Elevate your roofing business to new heights with Comrade Digital Marketing. Contact us now to get started.