In the ever-evolving world of kitchen renovation, staying ahead of the competition requires more than just top-notch craftsmanship. It demands a strong online presence and effective digital marketing strategies. At Comrade Digital Marketing, we understand the unique challenges faced by kitchen renovation businesses, and we've crafted the perfect blend of digital marketing solutions to help you achieve unprecedented success.
In this article, we'll unveil the top 10 digital marketing strategies tailored specifically for kitchen renovation companies. Whether you're a seasoned industry pro or just starting out, these strategies will empower you to reach your target audience, generate leads, and ultimately transform clicks into loyal customers. Don't miss out on this opportunity to elevate your business to new heights with the help of Comrade Digital Marketing!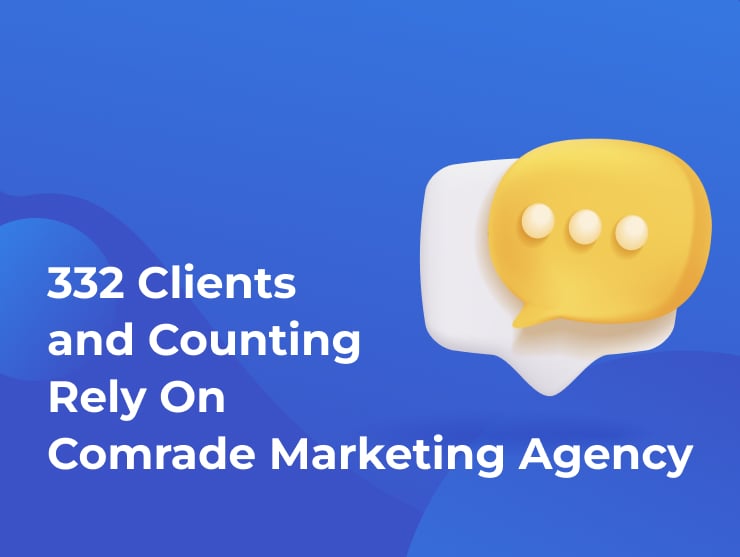 What Does SEO Mean for Kitchen Renovation Companies?
SEO, or Search Engine Optimization, is a crucial digital marketing strategy for kitchen renovation companies looking to thrive in the competitive online landscape. It involves optimizing your website and online content to rank higher on search engine results pages (SERPs) when potential customers search for kitchen renovation services. In essence, SEO helps your business become more discoverable to those actively seeking your expertise.
By incorporating relevant keywords, creating informative blog posts, and ensuring your website is user-friendly and mobile-responsive, you can attract organic traffic, enhance your online visibility, and ultimately generate more leads for your kitchen renovation business. At Comrade Digital Marketing, we specialize in tailoring SEO strategies to your unique needs, helping you connect with your target audience and grow your business in the digital age.
Why Should Kitchen Renovation Companies Embrace SEO Strategies?
In today's competitive digital landscape, every kitchen remodeling business needs a strong online presence to stay ahead of the competition. One of the most effective ways to achieve this is by embracing kitchen remodeling SEO strategies. Here are six compelling reasons why kitchen renovation companies should wholeheartedly embrace SEO strategies:
Boost Online Visibility: Kitchen remodeling SEO enhances your website's visibility on search engines like Google, ensuring potential customers can find your kitchen remodeling business online easily.
Increase Organic Traffic: By optimizing your website for relevant keywords like "kitchen remodeling," SEO drives more organic traffic to your site, resulting in higher chances of attracting qualified leads.
Competitive Edge: Embracing kitchen remodeling marketing tips and SEO strategies can help you stay competitive in the digital landscape, ensuring you're not left behind by rivals who are investing in online marketing.
Cost-Effective Marketing: Compared to traditional advertising methods, SEO offers a cost-effective way to reach your target audience and generate consistent leads over time.
Build Credibility and Trust: High-ranking websites are often perceived as more credible and trustworthy by consumers. SEO helps establish your kitchen renovation business as an industry authority.
Local SEO Targets Your Audience: For local kitchen remodel companies, optimizing for local SEO is crucial. It helps you connect with potential customers in your area actively seeking kitchen renovation services.
Incorporating these kitchen remodeling marketing strategies into your digital marketing efforts can lead to increased online presence, more qualified leads, and ultimately, improved business growth. Consider partnering with Comrade Digital Marketing to leverage these advantages and propel your kitchen remodel company to new heights. Explore paid advertising and a comprehensive digital marketing strategy to further enhance your kitchen remodeling advertising efforts.


Success Stories
Delivering Business Results: Our Digital Marketing Case Studies
10 Digital Marketing Strategies for Kitchen Remodeling
Ready to transform your kitchen renovation business into a digital powerhouse? Discover the top 10 digital marketing strategies for local businesses in this informative series on kitchen renovation marketing. Unleash your online potential and watch your client base grow with Comrade Digital Marketing's expert insights.
1/10 strategy
1. Website Optimization and User Experience
One of the foundational strategies for a successful digital marketing campaign for kitchen renovation companies is optimizing your website for both search engines and user experience. Your website serves as the online storefront for your business, and it's essential that it is user-friendly and easily discoverable. Start by ensuring that your website is mobile-responsive, as an increasing number of users are accessing websites from mobile devices. Comrade Digital Marketing can help you achieve this by designing and optimizing your website to be visually appealing and functional on all devices.
Moreover, pay attention to website loading speed and navigation. Slow-loading pages can deter potential customers, leading to higher bounce rates and lost opportunities. An efficient and well-structured website ensures that visitors can easily find the information they need about your kitchen renovation services. Comrade Digital Marketing can conduct a website audit to identify areas for improvement and implement strategies to enhance user experience, ultimately leading to higher conversion rates and more satisfied customers.
2/10 strategy
2. SEO for Kitchen Remodeling Keywords
Search engine optimization (SEO) is crucial for kitchen renovation companies to increase their online visibility and attract organic traffic. Start by conducting keyword research to identify relevant terms potential customers might use when searching for kitchen remodeling services. For instance, keywords like "kitchen renovation ideas," "custom kitchen remodeling," or "cabinet refacing" could be relevant to your business. Comrade Digital Marketing can assist you in researching and selecting the most effective keywords for your target audience.
Once you've identified keywords, optimize your website's content, meta tags, and images to align with these keywords. Creating high-quality, informative content around these keywords can help improve your search engine rankings and drive organic traffic to your website. Comrade Digital Marketing can help you create and implement a comprehensive SEO strategy tailored to your kitchen renovation business, ensuring that you rank higher in search engine results and attract more potential customers.
3/10 strategy
3. Content Marketing with Kitchen Design Ideas
Content marketing is a powerful strategy for engaging your target audience and showcasing your expertise in kitchen renovation. Create a blog on your website where you regularly publish articles related to kitchen design ideas, renovation tips, and trends in the industry.
For example, you can write articles on "Top 10 Kitchen Design Trends for 2024" or "How to Choose the Perfect Countertop for Your Kitchen." These informative and valuable articles not only establish your authority in the field but also provide valuable information to potential customers.
Comrade Digital Marketing can assist you in developing a content marketing strategy that includes keyword optimization, content calendar planning, and promotion. By consistently producing high-quality content and sharing it on your website and social media platforms, you can attract and engage your target audience, keeping them informed and interested in your kitchen renovation services.
Comrade Digital Marketing Agency can help you with the above if you're unsure how to go about it. Schedule a free consultation.
4/10 strategy
4. Social Media Marketing for Kitchen Renovation Inspiration
Social media marketing is an excellent platform for sharing stunning visuals and inspiring kitchen renovation ideas with your audience. Utilize platforms like Instagram, Pinterest, and Facebook to showcase your previous kitchen remodeling projects.
Post high-quality images and videos, before-and-after transformations, and customer testimonials to engage your followers and potential customers. For instance, you can share a visually appealing image of a newly renovated kitchen with a caption describing the project's details and challenges overcome.
A digital marketing agency can help you create and manage your social media marketing campaigns, ensuring that your posts reach a broader audience and generate interest in your kitchen renovation services. By leveraging the power of visual storytelling and social media, you can inspire homeowners and turn their kitchen dreams into reality.
5/10 strategy
5. Pay-Per-Click Advertising Campaigns
Pay-Per-Click (PPC) advertising is an effective way to drive immediate traffic to your website and generate leads for your kitchen renovation business. Platforms like Google Ads allow you to bid on relevant keywords and display your ads at the top of search engine results. For example, when users search for "kitchen remodelers near me," your PPC ad can appear prominently, increasing the likelihood of click-throughs.
Comrade Digital Marketing can create and manage PPC campaigns that are cost-effective and targeted to your specific audience. Through careful keyword selection, ad copy optimization, and ongoing campaign monitoring, you can maximize your ROI and convert leads into paying customers. With PPC advertising, you can quickly reach potential clients actively searching for kitchen renovation services.
6/10 strategy
6. Email Marketing for Customer Engagement
Email marketing is a powerful tool for kitchen renovation companies looking to engage with their customers effectively. With the right strategy, you can not only keep your existing clients informed but also nurture potential leads into loyal customers.
One effective approach is to segment your email list based on customer preferences and past interactions. For example, you can send personalized emails showcasing your recent kitchen renovation projects to those who have expressed interest in similar designs or services. You can also send out newsletters with helpful tips and guides on kitchen remodeling to educate your audience.
Comrade Digital Marketing can implement advanced email marketing techniques, such as A/B testing subject lines and content, optimizing send times, and automating follow-up emails. These strategies can significantly improve open rates, click-through rates, and overall customer engagement, ultimately leading to increased conversions and revenue for your kitchen renovation business.
7/10 strategy
7. Online Reviews and Reputation Management
In the digital age, online reviews and reputation management are crucial for the success of kitchen renovation companies. Potential customers often rely on the experiences of others when choosing a service provider. Maintaining a positive online reputation is key to gaining trust and credibility.
Encourage satisfied customers to leave reviews on platforms like Google, Yelp, and Houzz. Respond promptly and professionally to both positive and negative reviews. Addressing concerns and providing solutions in a courteous manner can help you turn unhappy customers into satisfied ones.
Comrade Digital Marketing specializes in online reputation management and can assist you in monitoring and responding to reviews across various platforms. We can also develop strategies to boost positive reviews and minimize the impact of negative ones, enhancing your brand's image and attracting more clients.
Comrade Digital Marketing Agency can help you with the above if you're unsure how to go about it. Schedule a free consultation.
8/10 strategy
8. Video Marketing for Kitchen Remodel Showcases
Video marketing has become increasingly popular in the digital marketing landscape, and for kitchen renovation companies, it offers an excellent opportunity to showcase their work. Creating compelling video content that highlights your projects, demonstrates your expertise, and provides valuable insights can capture the attention of potential clients.
For example, you can create "before and after" videos of your kitchen remodels, walk-throughs of completed projects, or informative videos on the latest kitchen design trends. Sharing these videos on your website, social media, and YouTube can help you reach a broader audience.
Comrade Digital Marketing can get you started producing high-quality video content, optimizing it for search engines, and promoting it through various digital channels. By incorporating engaging visuals and storytelling into your video marketing strategy, you can effectively connect with your target audience and inspire them to choose your kitchen renovation services.
9/10 strategy
9. Local SEO and Google My Business Optimization
Local search engine optimization (SEO) is essential for kitchen renovation companies as most potential clients search for local services online. Optimizing your website and Google My Business (GMB) profile can significantly boost your visibility in local search results.
Ensure your website is well-structured, with relevant keywords related to kitchen renovations, and has a mobile-friendly design. Consistency in NAP (Name, Address, Phone number) information across online directories is also critical. Claim and optimize your GMB profile with accurate business information, high-quality images, and regular updates.
Comrade Digital Marketing is well-versed in conducting in-depth keyword research, optimizing websites for local SEO, and managing Google Business Profiles effectively. They can also help you gather and showcase client testimonials and reviews on your GMB listing, further enhancing your local credibility. These efforts will help potential customers find your kitchen renovation services when they search for them in your area.
10/10 strategy
10. Collaborations with Home Improvement Influencers
Influencer marketing is a powerful way to expand your reach in the home improvement niche. Collaborating with home improvement influencers can introduce your kitchen renovation company to a larger and more engaged audience.
Identify influencers in the home improvement and interior design space who align with your brand and target market. Reach out to them for partnerships, such as sponsored posts, guest blogs, or even joint giveaways. Influencers can provide authentic testimonials about your services, which can build trust among their followers.
Comrade Digital Marketing has experience in influencer outreach and can help you identify and partner with the right influencers for your kitchen renovation business. By leveraging the reach and credibility of influencers, you can amplify your marketing efforts and establish a stronger presence in the home improvement market.
Optimize your website, boost your business. Simple as that
Conclusion
Implementing effective digital marketing strategies is crucial for kitchen renovation companies looking to thrive in today's competitive market. These ten strategies, from optimizing your website for search engines to leveraging social media and content marketing, can help you reach your target audience and generate leads that convert into loyal customers.
If you're ready to take your kitchen renovation business to the next level, consider partnering with Comrade Digital Marketing, a trusted agency with a proven track record of success in the industry. Our team of experts is here to tailor a custom digital marketing plan that aligns with your specific goals and objectives. Contact us today to discuss how we can help you grow your kitchen renovation business and stand out in the digital landscape. Your success is our priority, and we're excited to be your partner on this journey.