Well-designed contactor websites not only give potential clients the right impression but also convert visitors into customers.
In a report called The Value of Design, researchers found that:
"Design can directly and significantly improve sales, profits, turnover, and growth. Using and valuing design brings bottom-line benefits, and those who understand and act on this insight have a competitive edge over the rest."
A top contractors' website design considers form and function.
Form = What your construction company site looks and feels like

Function = How your construction company's website performs and converts visitors into leads or customers
Let's be honest: Most commercial contractors offer more or less the same services, so if potential customers find your website online, what about your website design is going to make them do business with you?
The answer: Website design!
You can bet your bottom dollar that when two contractors offer similar services, their websites become a deciding factor. If your construction website design doesn't look and feel professional, potential customers will continue searching.
Hence, it is worthwhile hiring a contractor web design agency to create a unique digital experience for your clients. Just be wary of hiring other design companies who don't have a portfolio, or reviews, as you won't be able to gauge the quality of their work.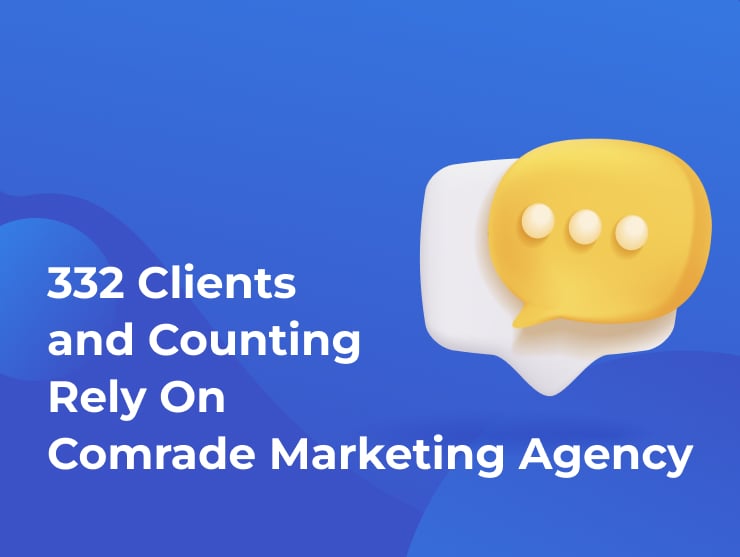 When designing a website, you should consider the following aspects that combine form and function:
UI and UX design
Graphic design
Loading speed
SEO
Your unique selling proposition
Website design options are endless. Building a new website from scratch or updating an existing site can be overwhelming, so we've put together a compelling list of construction websites to get you inspired.
Best Construction Company Design in 2023
Contractor web design has to achieve business goals by appealing to website visitors. Below are a few notable home service companies with contractor websites that have some smart features you can apply to your web design.
1. Unique Construction Inc.
Unique Construction Inc. uses parallax scrolling to add a sense of depth and a more immersive browsing experience. This presents the construction company's projects and services in a highly engaging manner.
Additionally, on the homepage, we learn they're award-winning general contractors in South Florida. The language option to read their site in Spanish or English clearly illustrates an in-depth understanding of their target audience.
They also have a blog, which is an effective content marketing tool to showcase their past projects, as well as provide useful industry information to potential customers.
2. Cielo
This simple contractor web design focuses heavily on reviews, which makes sense as nearly nine out of ten customers read reviews before making a purchase or hiring services. Cielo showcases reviews from five trusted review platforms, with an average rating no lower than four stars.
Social proof factors heavily into whether clients are willing to hire construction companies. If you scroll down the homepage, they also substantiate why clients should choose them for their next project.
This highlights that while it is important to have compelling visuals in your website design, reviews can also play an important role in converting leads into customers. They offer reliable "word-of-mouth" evidence of quality workmanship.
3. Divine Builders
By focusing on the hero image with a clear call to action, Divine Builders creates a strong visual impression that prompts visitors to act. The high-quality image tells a story without having to rely on text alone. If visitors like what they see, they can immediately contact the company.
Divine Builder also makes use of an FAQ section. Increasingly, web design companies are including FAQs either as part of the navigation menu or in the footer. Answering FAQs increases website traffic, generates quality leads, and boosts a contractor's website's search ranking.
4. The Ultimate Pro
This contractor web design makes good use of color. The limited black, white, and orange palette creates a striking web design that's bold and memorable. It has all the company website design elements needed to attract new clients, including a link to its YouTube channel (marketing materials), which establishes the company as an industry leader and educates potential clients.
The Ultimate Pro also has a policies tab, which is incredibly useful for clients and beneficial for business. This serves as an FAQ section, where clients find the information they need without having to contact the company. If they still require additional information, the phone number is listed below for immediate contact.
5. Oasis Builders
This top contractor's website design is one of the best on this list. Oasis Builders has an attractive and contemporary contractor website design that makes use of design best practices. Its autoplay adds intrigue and keeps the viewer engaged while showcasing the company's impeccable work.
This contractor website design replaces a somewhat predictable horizontal menu with an off-center hamburger menu. Its typography is more modern than most, while the headers are appropriately sized with enough negative space between elements for viewers to comprehend information easily.
6. AP Remodeling
The four things that stand out most from this contractor web design are located on the right-hand side. Firstly, the animated telephone icon draws the viewers' eye to the company's phone number, encouraging them to call.
Secondly, right next to that is a link to "start your own project," which takes you directly to a contact form. So, if you're the type of customer who doesn't want to call immediately, there is an alternative contact option.
Thirdly, just above that, it says, "10k minimum job," which is a smart way to answer an FAQ and immediately ward off poor quality leads. Fourthly, the website also has a Facebook chatbot for immediate assistance, eradicating all potential customer communication pain points when inquiring about top services.
7. DPR Construction
This contractor website's design has a search bar to make navigation easier. This is especially useful for a large construction business with a well-developed blog, or hundreds of categorized pages.
DPR successfully uses a hamburger menu to streamline onsite navigation. Given the scope of the company, a simple horizontal navigation menu would not have worked as successfully. The company's on-site images also complement its unique selling position ("we exist to build great things.") Instead of showcasing the result, they focus on their contractors at work.
8. DYNA
Like most contractor websites nowadays, DYNA has a strong hero image with a text overlay that communicates the company's mission. Its first call to action encourages views of the business' amazing work, which nudges the visitor further down the sales funnel.
Within three scrolls from landing on the homepage, users can find out what kind of work DYNA does, which is really smart as they don't even have to click on its horizontal menu. The simple layout and clear information offer an informative, yet simple website design that communicates everything without complication.
9. United Elite Group
United Elite Group lets its high-quality images sell its services. The hero slideshow on the home page showcases a range of beautiful renovations that embody the company's ethos. Its sleek and modern contractor web design is a good example of how less is more.
Its portfolio is neatly categorized, so website visitors can find what they're looking for, while the "about us" section clearly reveals what sets this contractor company apart. Their process tab also provides in-depth information, which reduces client FAQs and eliminates time spent answering the same questions.
10. Mission Critical
Consulting services can be challenging to sell, as companies pay for a service that delivers results rather than a product. Therefore, it's wise of Mission Critical to highlight its specialty ("we are knowledge leaders" / "technical experts") in large letters on its website's home page.
Its hamburger-style menu's condensed design conceals surplus information out of the way, letting users decide whether they want to explore further. In the meantime, they can absorb the target message on the landing page, and learn more about the company's past projects and past clients, before clicking on other pages.
11. Castle Homes
Visuals are more memorable than words alone, which is what makes this contractor web design stand out. There's no better way to sell the idea of a beautiful home than with a striking homepage gallery. After a user sees these images, they can scroll down to read more about the company's history and main selling points.
When you click on the blog section, a lead generation form immediately pops up before you can continue reading. Castle Homes know those who are interested in their blog are the type of leads who will spend time on their website looking at completed work, and may be interested in receiving updates.
By capturing these potential customer details, they can send them content marketing material at a later stage to nudge them further down the sales funnel.
12. Timber Ridge Properties
This custom home builder in Colorado has a horizontal navigation menu with dropdown sub-categories that aid easy navigation. The main focus on the landing page alerts potential customers to the company's unique selling proposition.
Right in the center, it states "One-of-a-kind Craftsmanship" cementing the company's high-quality workmanship. Immediately below that, there are two links to "see our gallery" or "get in touch," which reveal a carefully planned customer journey.
If a customer is doubtful of the company's unique selling point, there are pictures available to dispel skepticism. And if a customer doesn't need proof, they can skip straight past its portfolio and make immediate contact. This is a great example of a good user experience.
See how design solutions can help you stay ahead of the competition
Let's find out
What Makes a Good Website for Contractors?
As we mentioned at the beginning, there are a few things to consider when designing contractor websites that make it extremely easy for construction companies to attract new business.
UI & UX Design
UX design is all about the overall feel of a user's experience when they're on your contacting business' website. For example, what is the experience like from reading a blog post to contacting you?
UX designers consider the customer's journey from their point of interest, until their point of purchase, and more.
UI, on the other hand, is about how your contractor web design looks and functions. It determines how easily and intuitively a person can do what they need to do on your website. For example, read more about your contracting businesses, or contact you.
So, UI design is about making the layout delightful and enjoyable, whereas UX design concerns ease of usage. Investing in UI and UX design improves customer experience, reduces bounce rate, drives sales, cuts service costs, and improves website rankings.
A future-proof design tip: As a business owner, you want to ensure your construction company website design is mobile-friendly, so users can interact and engage with your company across devices, without annoyance. Considering mobile devices accounted for 63% of organic search engine results, having mobile-friendly web design is a must!
Graphic Design
Unless you're using a plug-and-play template, it pays to hire a professional contractor web design company to create your construction business website. An intelligently designed website features nothing but the essentials: a navigation menu, logo, tag line, main call-to-action (CTA), and some imagery to showcase products.
It will feature other information, but won't clutter the homepage. For a web design to be effective, it needs to be streamlined with clear paths for the user to follow. It's always recommended to leave ample room or "white space" between design elements because it increases readability by 20%.
You will also want to design your contracting business website with visual hierarchy in mind. This extremely effective design principle arranges elements to show their order of importance. It structures visual characteristics like menu icons in such a way that visitors can understand the information easily.
By laying out elements logically and strategically, you can influence users' perceptions and guide them to desired actions. For instance, increasing the scale of an element, like a picture, can immediately attract the viewer's attention. The trick, of course, is to make sure everything balances out on the page.
Loading Speed
Ideally, a website for contractors should load within two seconds. The two-to-three second mark is the turning point where bounce rates increase—40% of consumers won't wait more than three seconds before abandoning a site.
A one-second delay can lead to a 7% reduction in conversion. For example, if an eCommerce website makes $50,000 per day, a delay of one second could result in $1.28 million of revenue lost per year.
Contractor websites that load quickly typically receive more traffic and have better conversion rates. Google has clearly stated that a site's loading speed affects page ranking. However, that's not to say you should compromise your quality and relevance for fast web pages.
You can use Pingdom to measure your website's speed. If it's too slow, you might consider getting a new web host, compressing images, eradicating unnecessary code, or decreasing the number of advertisements displayed on your web pages.
Search Engine Optimization (SEO)
Most contractors don't factor SEO when it comes to digital marketing strategy for construction companies. Search engine optimization plays a crucial part in the design process, often informing the type of menu and copy used in contractor web design.
On-Page SEO
This is the process of optimizing your website's content to improve its ranking on search engines. It entails using target keywords in body copy, headers, meta titles, and meta descriptions.
Incorporating on-page SEO into your online marketing strategy helps search engines understand what the content on your website is about. Once they have this information, they can display your website for relevant search queries.
Technical SEO
Website speed, mobile friendliness, and site structure are part of technical SEO website design. This refers to the actions performed to help search engines crawl your website and enhance user experience (UX).
Technical SEO is important because it ensures contractor websites are easy to navigate and free of technical issues that prevent them from being understood and ranked by search engines. When properly implemented, technical SEO attracts organic traffic and turns it into customers.
Local SEO
Local SEO is a strategy that helps your contracting company be more visible in local search results on Google. 97% of internet users search online to find a local business; therefore, any contractor serving a particular geographical area will benefit from local SEO.
All you need to do is sign up for a free Google My Business and fill out your details as accurately as possible. With local contractor SEO, your business gets found by the right people who are interested in your services. Contractor websites that are more visible garner more customers, more sales, and online relevance.
Unique Selling Proposition
Take a moment to answer this: What distinguishes your product from similar products in the market? You, no doubt, already know the answer, but would a potential client who visits your site be able to tell?
As a visitor goes through your construction services website, they should learn what makes your company unique. Ensuring your construction marketing communicates the right message is essential!
Writing unique copy that highlights your competitive advantage in a compelling manner should make it clear, concise, and easy for prospective customers to understand why they're better off doing business with you.
How to Choose Contractor Website Design Services
Contractor websites provide resources and thought leadership, engage with customers and prove how valuable companies are. Websites have 50 milliseconds to leave a good first impression, so it's paramount you work with a contractor web design company that's the right fit for your business.
Relevant Experience
The contractor web design company you choose should have relevant experience. A good track record and portfolio of past work that resonates with the type of website you're hoping to build is a must. If not already displayed on their website, a reputable agency will always be willing to show you examples of past client work.


Success Stories
Delivering Business Results: Our Digital Marketing Case Studies
Compatibility
When you hire an agency to provide contractor web design services, they will likely be part of your business for many years. For instance, we often find our clients use us to maintain their website and SEO long after completing their website design.
Therefore, it's important you choose a company aligned with your values and understands your business goals. Moving from one agency to another can be costly and time-consuming and is not recommended unless you're unhappy with their performance.
A Clear Plan and Results Analysis
An experienced contractor web design company will have a clear process with set goals they use to design websites, which they should be willing to walk you through. Moreover, they will also have established benchmarks to determine your progress. Great web design companies make sure to fulfill goals and measure their progression for further optimization.
Need a high-performance website for your company?
Book a 15-min call to discuss
Hire Construction Website Design Professionals
Most home improvement companies in the construction industry face web design challenges like ensuring mobile responsiveness, quick loading speed, and an optimized user experience. It's one thing knowing what you want your website to look like, but another to have the skills to translate your idea into a reality.
Our experienced web designers create contractor websites with visual appeal that entice visitors and convert them into new clients. As a full-service digital marketing agency, our contractor website design services can take care of all your websites' marketing needs. Contact us to create the perfect construction company website that achieves your business goals and attracts more customers.
What should a contractor website include?
It is important that your contractor website includes information about your firm, its areas of expertise, and its workers. Also, show how clients can contact you on your contact page.
Should a contractor have a website?
In today's world, contractors can benefit a lot from having their own website, and given the low cost of entry, there's no excuse not to do so.
Why do contractors need a website?
All in one, it serves as a business card, a sales pitch, and a portfolio. A contracting website serves the most important function of facilitating communication. Displaying your contact information prominently and providing a quick way to contact you empowers homeowners to begin a conversation
Where do you offer web design services for contractors?