Healthcare social media marketing involves leveraging social media platforms to promote healthcare services, engage with patients, and create a strong online presence. With millions of people actively using social media, it presents a unique opportunity for healthcare professionals to connect with their target audience, share valuable information, and build meaningful relationships.
Understanding the importance of social media marketing in the healthcare industry is crucial. It allows healthcare providers like yourself to reach a wider audience, raise awareness about healthcare initiatives, and educate the public on important health topics. Moreover, social media marketing can help you humanize your brand, showcase expertise, and improve patient engagement and satisfaction.
In this guide, we'll take a deeper dive into these topics and provide real-world examples of successful healthcare social media marketing campaigns. Keep reading to discover the possibilities this offers for your healthcare practice.
What Are the Benefits of Using Healthcare Social Media Marketing for the Healthcare Industry?
Social media is a powerful tool that can be used to improve your healthcare business. By using your social media presence effectively, you'll see:
Increased brand visibility and awareness: By creating engaging and informative content, you can position yourself as an expert in the field and attract new patients.
Enhanced patient engagement and communication: A healthcare professional like yourself can use social media to answer questions, provide support, and collect feedback from patients.
Targeted audience reach and segmentation: Social media channels allow healthcare companies to target their content to specific audiences. This can help to ensure that you are reaching the right people with the right messages.
Reputation management and crisis communication: By responding to negative reviews promptly and professionally, health organizations can mitigate the damage to their reputation. Social media can also be used to communicate with patients during a crisis, such as a natural disaster or a public health emergency.
Increased website traffic and patient conversions: By sharing links to informative and engaging content on social media, healthcare practitioners can attract new visitors to their websites.
Educational opportunities: Healthcare organizations can share articles, videos, and infographics on social media to help patients learn more about their health.
Collaboration and networking: Social media can be used to connect with other health professionals and professionals. This can help many healthcare organizations share best practices, collaborate on research, and stay up-to-date on the latest trends in healthcare.
These are just some of the benefits of using healthcare social media marketing. By using social media effectively, any health professional can build relationships with prospective patients, educate them about their health, and promote their services.


Success Stories
Delivering Business Results: Our Digital Marketing Case Studies
Social Media Content Ideas for Healthcare Marketers
Social media is a powerful tool that can be used to reach a large audience and promote healthcare services. However, it's important to create content that is relevant, engaging, and informative. Here are some social media tips and content ideas for healthcare marketers:
Highlight the stories of patients who have benefited from your healthcare services or treatments. This humanizes your brand and demonstrates the positive impact your organization has on people's lives. For example, the Mayo Clinic often shares stories of patients who have overcome serious health challenges.
Behind-the-Scenes
Give your audience a sneak peek into the daily operations of your healthcare organization. Show the dedication and expertise of your staff, showcase your state-of-the-art facilities, and provide a glimpse into how you deliver exceptional patient care. For example, the Cleveland Clinic often shares videos of doctors performing surgery or nurses caring for patients (with consent, of course!).
Health Tips and Education
Share valuable health tips, educational content, and preventive care information. Focus on raising awareness about common health conditions, promoting healthy lifestyles, and encouraging patients to take proactive steps toward their well-being. For example, the Centers for Disease Control and Prevention (CDC) often shares infographics about healthy eating and physical activity.
Address Frequently Asked Questions
Address common questions and concerns related to healthcare topics. This helps to alleviate patient anxieties, provides accurate information, and establishes your organization as a reliable source of knowledge. For example, the American Cancer Society often answers questions about cancer prevention and treatment.
Engage with User-Generated Content
Encourage patients and followers to share their experiences and stories related to your healthcare organization. Share and celebrate user-generated content, such as testimonials, reviews, and photos, which can further enhance your brand authenticity and engagement. For example, the University of Michigan Health System often shares photos of patients and staff on social media.
Conduct Live Q&A Sessions
Schedule live question-and-answer sessions with doctors or experts from your healthcare organization. This allows your audience to ask questions in real-time and receive expert advice or clarification on health-related topics. For example, the Mayo Clinic often hosts live Q&As on LinkedIn.
Community Outreach and Events
Promote community engagement and involvement by sharing details about healthcare events, health fairs, workshops, and screenings happening in your local area. This demonstrates your commitment to community health and shows that you are actively involved in promoting wellness beyond your facility. For example, the American Heart Association often hosts free heart screenings in local communities.
Visual Content
Utilize visually engaging content such as infographics, videos, and images to make your social media posts more dynamic and shareable. Visual content tends to grab attention and encourages users to share your posts with their networks. For example, the World Health Organization (WHO) often shares infographics about global health issues.
Testimonials and Patient Stories
Share inspiring testimonials and patient stories that highlight the positive impact your healthcare organization has made. Keep patient confidentiality in mind and obtain proper consent when sharing personal details. For example, the Cleveland Clinic often shares videos of patients talking about their experiences with the organization.
Latest Research and Breakthroughs
Keep your audience informed about the latest research, medical breakthroughs, and advancements in healthcare. Share relevant studies, news articles, and reports to position your organization as an authority in your field. For example, the National Institutes of Health (NIH) often shares news about new medical research.
Exploring Social Media Platforms for Healthcare Marketing
When it comes to healthcare marketing, social media platforms offer a vast range of opportunities to effectively engage with patients and build strong brand awareness.
Facebook for Healthcare Marketing
Facebook is one of the most popular social media platforms in the world, with over 2 billion active users. This makes it a great platform for healthcare organizations to reach a large audience. Facebook also offers a variety of features that can be used for healthcare marketing, such as targeted advertising, lead generation forms, and live video.
Targeting specific patient demographics on Facebook: Facebook allows you to target your ads to specific patient demographics, such as age, gender, location, interests, and even health conditions. This ensures that you are reaching the right people with your marketing messages.
Creating compelling content on Facebook: Create content that is relevant, informative, and engaging for their target audience. This could include blog posts, infographics, videos, and images. Use Facebook's native features, such as live video and polls, to create interactive content that encourages engagement.
Twitter for Healthcare Marketing
Twitter is another popular social media platform for healthcare marketing. Twitter is a great platform for sharing breaking news, updates, and information about healthcare topics. It also allows you to engage with influencers and thought leaders in the healthcare industry.
Using hashtags and trends for healthcare campaigns: Twitter hashtags are a great way to reach a wider audience for healthcare campaigns. You can use relevant hashtags to get your content seen by more people. Twitter trends are also a great way to get involved in conversations about current healthcare topics.
Engaging with influencers and thought leaders on Twitter: Your healthcare business can engage with influencers and thought leaders on Twitter to build relationships and promote your services. Follow influencers, retweet their content, and respond to their tweets.
Harness the power of Twitter for healthcare marketing with Comrade Digital Marketing Agency. Schedule a free consultation.
Instagram for Healthcare Marketing
Instagram is a popular social media platform for sharing visual content. Healthcare organizations can use Instagram to showcase the human side of healthcare through photos and videos. Instagram is also a great platform for leveraging user-generated content (UGC). UGC is content that is created by users, such as photos and videos. You can encourage patients to share their experiences on Instagram with the hashtag of your organization.
Showcasing the human side of healthcare through visual content: Instagram is a great platform for showcasing the human side of healthcare. You can share photos and videos of patients, doctors, and nurses in action. This can help to humanize the healthcare experience and make it more relatable to potential patients.
Leveraging user-generated content on Instagram: You can leverage UGC on Instagram to create engaging and authentic content. UGC can be used to show patients' stories, share testimonials, and promote events.
By analyzing the unique features and strengths of each platform, healthcare marketers can implement a multi-channel approach to create inspiring and impactful healthcare marketing campaigns.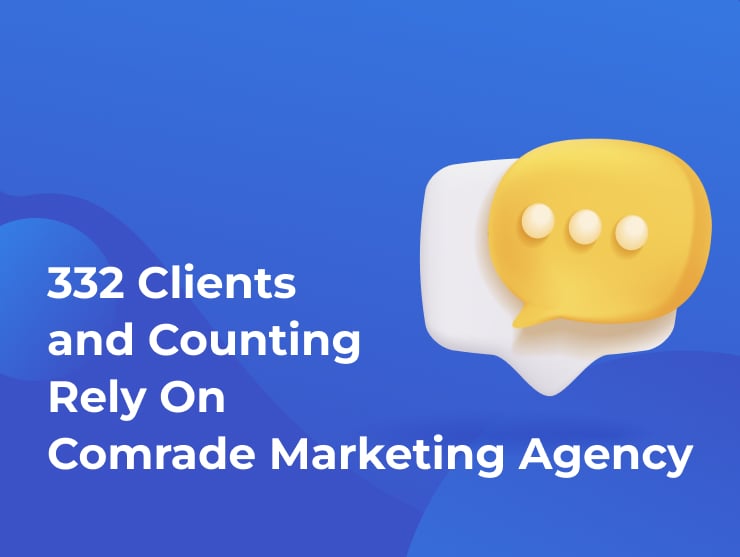 Compliance and Ethical Considerations within the Healthcare Industry
The healthcare industry is subject to a number of regulations, including HIPAA, which protects the privacy of patient health information. When using social media for marketing purposes, you must take steps to ensure that you are complying with HIPAA and other regulations.
HIPAA compliance and patient privacy
The Health Insurance Portability and Accountability Act (HIPAA) is a federal law that protects the privacy of patient health information. HIPAA applies to any healthcare organization, including hospitals, clinics, and doctor's offices.
Under HIPAA, healthcare organizations must take steps to protect patient health information from unauthorized access, disclosure, use, or destruction. This includes information that is shared on their social media accounts.
Ensuring patient privacy on social media platforms
There are a number of things that healthcare practitioners can do to ensure patient privacy on other social media platforms. These include:
Only sharing patient information that is necessary for the purpose of the social media post.
Using pseudonyms or initials instead of patients' names.
Blurring out patient faces in photos.
Obtaining patient consent before sharing any personal health information on social media.
Strategies to avoid HIPAA violations in healthcare social media marketing
Here are some strategies that you can use to avoid HIPAA violations in social media marketing:
Designate a social media team that is responsible for creating and managing social media content. This team should be familiar with HIPAA regulations and should be trained on how to protect patient privacy.
Create a social media policy that outlines the organization's expectations for employees who use social media. The policy should include specific guidelines for sharing patient information.
Monitor social media activity for any potential HIPAA violations. If a violation is found, you should take steps to correct the problem immediately.
Measuring Social Media ROI for Healthcare Marketers
Measuring the return on investment (ROI) of a social media campaign and marketing can be challenging for healthcare organizations. However, there are a number of key metrics that you can track to measure the effectiveness of your social media campaigns.
Key Metrics to Track in Healthcare Social Media Marketing
Reach: This metric measures the number of people who have seen your social media posts.
Engagement: This metric measures the number of people who have interacted with your social media posts, such as liking, sharing, or commenting.
Conversion rates: This metric measures the percentage of people who take a desired action after seeing your social media post, such as scheduling an appointment or making a donation.
Monitoring online reviews and feedback: You should also monitor online reviews and feedback to get insights into how patients are viewing your organization.
Accelerate revenue growth with expert social media solutions
Healthcare Social Media Marketing: Final Words
Healthcare social media marketing has become an essential tool for healthcare organizations to connect with patients, enhance their brand visibility, and drive meaningful engagement. By harnessing the power of social media platforms, you can reach a wider audience, target specific demographics, and build strong relationships with patients.
The benefits of healthcare social media marketing are vast, from increased website traffic and patient conversions to reputation management and educational opportunities. However, it's crucial for you to approach social media marketing with compliance and ethical considerations in mind.
By embracing these principles, healthcare organizations like yours can leverage the full potential of their social media strategy to revolutionize patient care and communication in the digital age. Take the first step towards maximizing the benefits of healthcare social media marketing with Comrade Digital Marketing! We are well-versed in getting healthcare companies more leads, more patients, and more revenue.