A plastic surgeon's reputation is integral to their success. Moreover, where television and print ads once brought in new patients, search engines now steer much of the traffic. As people research procedures online, an optimized website for online presence is important.
SEO for plastic surgeons doesn't have to be seen as another stressful obligation but rather an opportunity to achieve your long-term goals. However, keeping up with ever-evolving algorithms can feel overwhelming. Where do you even start as a busy surgeon? This guide is a roadmap to help you redefine how patients discover your practice. While full implementation requires dedicated resources, this guide provides a framework for plastic surgery SEO to get started.
Let's learn
What Is Plastic Surgery SEO?
Plastic surgery search engine optimization (SEO) refers to optimizing your website, online profiles, and web presence for search engines like Google. Many potential patients research procedures online, so a strong SEO strategy is crucial for attracting new clients.
Plastic surgery SEO is about understanding what potential patients search for and ensuring your business shows up for those relevant queries. This means carefully choosing keywords that match real search intent, like "breast augmentation near me" or "chin reduction costs."
It also means structuring your plastic surgery website and content to serve searchers best. For example, organizing information architecture and page titles around priority keywords, including detailed procedure descriptions on individual pages, and ensuring the text is easy for bots to read and understand.
Optimizing Your Plastic Surgery Website for SEO
Your website plays a huge role in shaping a potential patient's first impression of your practice. Since search engines are many people's primary discovery method nowadays, you need to optimize your site for the best user and search engine experiences.
But where to even start? As a doctor, you probably didn't go to school for web design or learn it as a skill! This section will walk you through key areas of plastic surgery SEO to focus on so your website does the heavy lifting of attracting qualified leads.


Success Stories
Delivering Business Results: Our Digital Marketing Case Studies
Key Elements Google Looks for to Rank Plastic Surgery Websites
When someone searches for a procedure like a rhinoplasty or a tummy tuck, Google wants to display the most helpful results. So, it evaluates certain on-page components to determine expertise and usefulness—keyword implementation, site structure, page speed, and organic content all factor in.
Let's break them down. Keyword optimization is about naturally incorporating search terms so pages properly target queries. But over-optimization can backfire. Site architecture demonstrates the full scope and specialties covered if mapped with an XML sitemap.
Load time also carries weight – slow sites frustrate users. Google might show laggy pages lower in search results. Craft original, in-depth content. Keep content fresh and publish regularly. The goal is to convince search engine crawlers your plastic surgery website deserves top placement for local plastic surgery keyword searches.
Importance of On-Page SEO for Plastic Surgeons
On-page optimization focuses on internal elements doctors can directly control to improve their search performance. A well-structured, easily digestible information architecture ensures search engines understand what a practice offers properly. It also drives traffic engine results once you  implement the key factors on-page elements mentioned in the heading above for searches like "rhinoplasty Los Angeles" or "breast augmentation Seattle."
Leverage SEO Terms for Plastic Surgeons
Keyword research is important for organic discovery, but focus first on serving real patient needs through language. Identify common procedural queries – not just by terms like "rhinoplasty cost near me," but expanded phrases revealing underlying concerns: "How to choose the best nose job surgeon," "Are nose surgery results permanent?" etc.
Map these long-tail search terms to appropriately detailed and empathetic pages within your site. For example, a page addressing nose job fears and expectations help boost both usability and E-A-T (expertise, authoritativeness, trustworthiness).
When optimizing pages, naturally work identified keywords into natural, conversational text geared for readers. Treat terms as guides to shape content, solving patient problems versus empty placeholders. Link such pages together logically to form an accessible knowledge base. This human-first approach frames plastic surgery SEO not as a game but as an opportunity to understand plastic surgery patients deeper.
Improve the Structure, Engagement, and User Experience of Your Website
The structure and design of your plastic surgery website will deeply impact how patients interact with and perceive your practice. Focus first on readability and usability – is content easy to consume on any device? Remember that the probability of potential clients waiting for a slow page to load is very low. Perform user testing to identify pain points.
Group information helpfully into main sections like "Procedures," "About Us," "Meet the Team," etc. Ensure internal linking flows nicely between related pages for different goals (learning vs. scheduling).
Include carefully optimized images and multimedia to enhance engagement with topics. But avoid an overload hurting readability. Balance technical optimizations seamlessly with prioritizing the human experience. Then, collect qualified before and after media showing realistic expectations and outcomes. But obtain clear patient consent and avoid claims implying guarantees. Emphasize each person's custom results. Additionally, make the scheduling process frictionless should users desire a consultation.
Position Yourself as an Expert through Content and Blogging
While credentials validate your skills, sharing knowledge makes you an expert. Consider blogging to attract clients and educate and empower the communities you serve.
Blog about nuanced topics beyond just procedures – discuss lifestyle factors, post-procedure care, patient stories without names, or psychological aspects of certain conditions. Show readers you understand their holistic wellness needs.
Here are some examples of topics you can write or make content about:
What is the difference between cosmetic surgery and plastic surgery?
What are the different types of cosmetic surgery procedures?
What are the risks and benefits of plastic surgery?
How much does plastic surgery cost?
Does insurance cover plastic surgery?
How do you choose a plastic surgeon?
What to expect before, during, and after plastic surgery?
How to recover from plastic surgery?
What are the long-term effects of plastic surgery?
What are the alternatives to plastic surgery?
Write clearly and concisely using patient-friendly language. Apply plastic surgery SEO practices to your posts thoroughly but avoid wordiness threatening engagement. Infuse personality to humanize your expertise.
Link each blog to internal topic pages containing deeper information. This builds an accessible knowledge base while subtly highlighting your authority—guest posts for other reputable sites and professional profiles. Contribute fresh research insights without hard sell so readers focus on learning, not just promotions.
Furthermore, monitor discussions and be involved. Answer public questions thoughtfully as an ambassador guiding accurate information.
Mastering Keyword Research for Plastic Surgery Practice
We have previously mentioned keyword research above; we cannot stress enough how important keyword research is in terms of plastic surgery SEO. The first step in mastering keyword research is understanding how plastic surgery patients search for information online. More patients typically start by searching for general terms related to their concerns or procedures, such as "breast augmentation" or "abdominoplasty." As their research progresses, they may use more specific terms related to their specific needs, such as "breast augmentation with implants" or "tummy tuck with liposuction."
Once you have identified potential keywords and phrases, you need to conduct a competitor analysis. This involves researching your competitors' websites and analyzing their content, meta tags, and backlinks. This analysis can help you identify gaps in the market and opportunities to outrank your competitors.
Tools like Google Keyword Planner, Semrush, and Ahrefs to research keywords relevant to your cosmetic surgery practice. You get results based on their keyword density, volume, CPC, and more. These keyword research tools and others like Hootsuite Insights, Social Mention, and BuzzStream can be used for competitor analysis.
In addition to targeting broad keywords, incorporating long-tail keywords into your SEO strategy can be highly effective. Long-tail keywords are more specific and typically consist of three or more words. While they may have lower search volumes than broader keywords, they often have higher conversion rates because they reflect cosmetic surgery patients' specific needs and intentions.
For example, instead of targeting the competitive keyword "breast augmentation," you can focus on long-tail variations like "breast augmentation specialist in [your city]" or "best breast augmentation techniques for natural results." These long-tail keywords attract more qualified leads and help you stand out among competitors.
Master plastic surgery SEO with Comrade Digital Marketing Agency. Schedule a free consultation.
Enhancing On-Page Optimization for Plastic Surgeons
Conduct a thorough plastic surgery website audit to identify technical issues, such as broken links, slow loading times, or poor mobile responsiveness. Additionally, assess the overall user experience by evaluating the website's navigation, readability, and visual appeal. Then, fix all the issues since they can impact your website's ranking and user experience.
Once you've identified areas for improvement, it's time to optimize your plastic surgery web pages to improve rankings. Naturally, incorporate on-page elements like targeted internal links, headers, and keywords to guide users intuitively. But avoid manipulating solely to optimize metrics at the cost of quality care, education, and trust.
Take advantage of Schema Markups for your plastic surgery search engine optimization to provide search engines with additional context about your content, helping them understand the relevance and meaning of your web pages.
Here are some common schema markup types that plastic surgeons can use:
The "MedicalService" markup can highlight your services, such as a facelift.
"MedicalCondition" markup can provide information about the conditions you treat, such as breast or skin cancer.
The "Doctor" markup can provide information about your qualifications, experience, and areas of expertise.
"Review" markup can highlight positive patient reviews and ratings.
Apply schema strategically to enrich rather than overstate. The goal is to empower communities through transparency and guidance and never empty signaling or spam.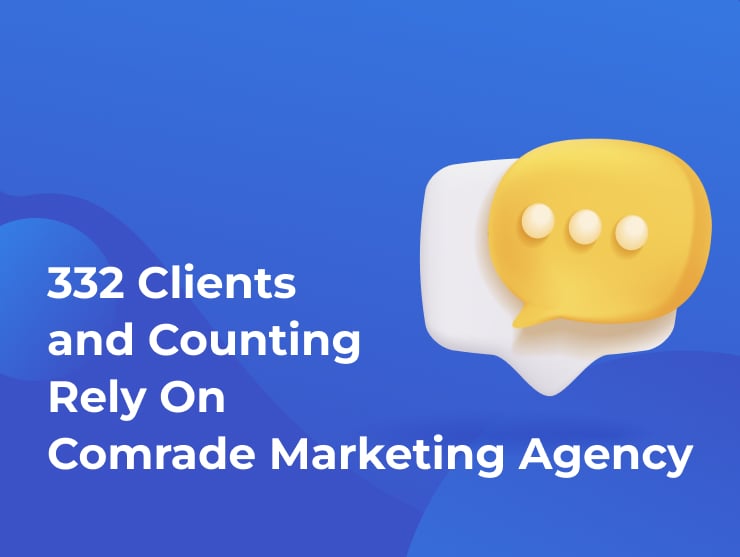 Leveraging Local SEO for Plastic Surgeons
While search engines aim to satisfy queries globally, individuals seeking cosmetic care are ultimately local customers. Leverage local SEO for plastic surgeons since it allows you to meet those in your community actively searching for plastic surgery services. However, the most impactful local centers around meaningful connections instead of short-term optimization tactics.
Targeted reach: Local SEO lets you focus your marketing efforts on your specific audience. By optimizing your plastic surgery website and online profiles for local keywords, you can target individuals actively searching for plastic surgery services in your area, increasing the chances of converting them into patients.
Increased visibility: When users search for plastic surgeons, search engines often display local results with map listings, known as the Google Local Pack. Effective local SEO strategies for plastic surgeons can improve your chances of appearing in this prime real estate, giving you higher visibility and increasing the likelihood of attracting potential patients.
Trust and credibility: Local SEO helps build trust and credibility among your target audience. When your practice consistently appears in local search engine results and directories, it creates a sense of authority and reliability. Being associated with reputable local listings and positive reviews enhances your reputation, making potential patients more likely to choose your services.
Higher conversion rates: Local SEO generates highly qualified leads with a higher likelihood of converting into patients. Individuals searching for plastic surgery services in their location often have a specific intent to take action. Optimizing your online local presence for plastic surgery practice allows you to capture these motivated leads and guide them toward scheduling appointments or contacting your practice.
Strategies to Improve Local Rankings
1. Optimize your Google My Business (GMB) profile: One of the most important steps in improving your local rankings is to claim and optimize your Google My Business (GMB) profile. This free platform allows you to provide essential information about your practice, such as business hours, address, phone number, and categories. Make sure all the information is accurate and up-to-date.
Additionally, upload high-quality photos and videos that showcase your plastic surgery practice and the services you offer. Respond promptly to patient reviews, both positive and negative, to demonstrate your engagement and commitment to patient satisfaction.
2. Use location-specific keywords: Incorporate location-specific keywords into your website content, including page titles, meta descriptions, and headings. This helps search engines understand where your plastic surgery practice is located and what areas you serve. For example, if you're a plastic surgeon in Miami, you might include keywords like "Miami plastic surgery" or "cosmetic procedures in South Florida" in your website content.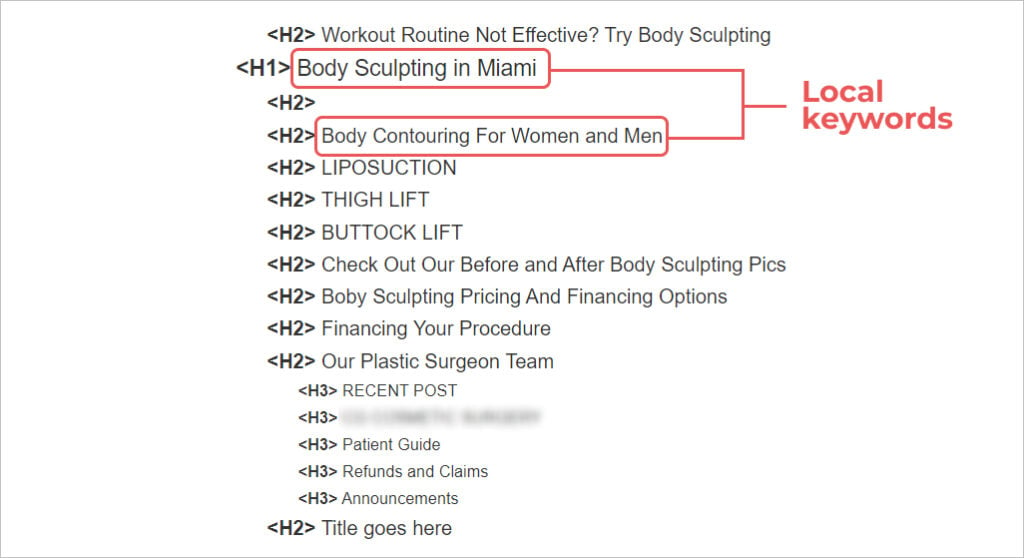 3. Build local citations: Local citations are mentions of your practice's name, address, and phone number (NAP) on external websites, such as local directories. Building consistent and accurate local citations across various reputable directories helps search engines validate the legitimacy and relevance of your practice. To effectively build local citations:
Get listed in well-established directories like Yelp, Healthgrades, and other industry-specific directories that cover plastic surgery.
Ensure that your NAP information is consistent across all citations and encourage satisfied patients to leave reviews on these platforms.
Positive reviews not only improve your reputation but also contribute to higher local rankings.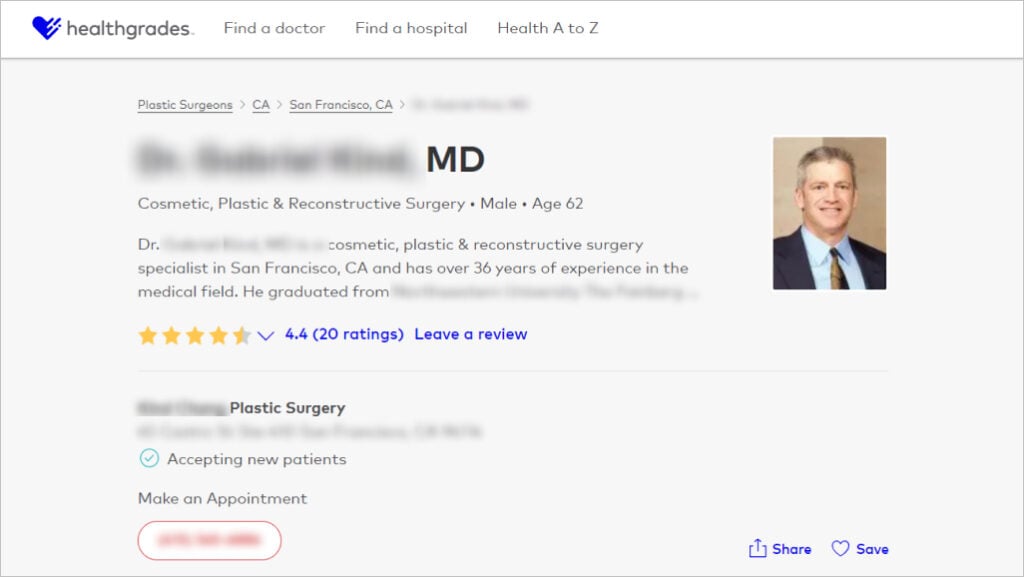 4. Create location-specific content: Consider creating blog posts, articles, or videos that address topics related to plastic surgery trends, insurance coverage for plastic surgery, or recovery tips for patients in your location. These content should also include local keywords to increase visibilty within your vicinity. For example, you might write a blog post about the most popular cosmetic procedures in Miami.
5. Optimize your website for mobile: Ensure it is mobile-friendly, as most local searchers use mobile devices to find businesses near them. Since mobile screens are small, you to ensure your plastic surgery practice's website loads quickly, has easy-to-click buttons, and provides a seamless user experience on smaller screens.
6. Create location landing pages: If you have more than one location, have separate landing pages for each location, highlighting the unique features and services offered at each location. This helps search engines understand the unique aspects of each location and can improve your local search rankings.
Establish a Strong Presence in Local Directories
Build a presence attentively in directories catering to local communities. Highlight what sets your practice apart thoughtfully – personalized care, not promises. So what do you do?
Claim your listings on local directories, such as Yelp and Healthgrades, and optimize them with accurate and consistent information.
Encourage patients to leave reviews on these sites, as positive reviews can improve your online reputation and local search rankings.
Use consistent name, address, and phone number (NAP) to establish a strong online presence across all directories.
Keep your listings up-to-date and accurate, including your business hours, address, and contact information.
Utilize category listings on directories to showcase your practice's specialties and services.
Building a Network of Authority through Link Building
While on-site optimizations are crucial, more tactics lie beyond your website's walls. One of them is link building. Link building is about engaging with influencers, experts, and leaders in your field to get third-party links on your website. Search engines see these endorsements as a vote of confidence, boosting your website's rankings and trust in the eyes of prospective clients.
When done strategically, link-building accentuates your digital foundation for sustainable growth.
Connections with influencers and industry leaders yield high-quality contextual backlinks. But how can you take advantage of these two external sources?
Reach out to influential bloggers and offer to write a guest post for their site. Make sure the blog is relevant to your practice and target audience.
Offer to be interviewed by industry leaders or influencers, either on their blog, podcast, or video series.
Partner with influencers or industry leaders to create sponsored content, such as blog posts, videos, or social media posts.
Collaborate with other cosmetic surgeons or industry leaders on research projects or studies.
Tracking and Measuring Plastic Surgery SEO Success
Regular monitoring lets practices see which techniques generate more leads and new clients through organic search traffic. Common KPIs include website traffic, lead form conversions, and rankings for targeted medical keyword phrases. With data on your plastic surgery SEO performance, you can make informed decisions about which strategies to continue, which to adjust, and which to abandon.
Tools like Google Analytics, SEMrush, and Ahrefs allow plastic surgery practices to closely track website usage patterns, search behavior, and rank tracking over time.
Comparing metrics month-over-month and year-over-year helps identify upward or downward trends resulting from SEO or content changes. For example, increased average position and click-through rate for top keywords may correlate with rising organic sessions. Similarly, a new blog post's higher-than-average time on site and lower bounce rate could mean more engaging content.
Get in touch to see how our SEO solutions can take your business to the next level
Hiring Experts for an Effective Plastic Surgeon SEO Campaign
As we've discussed, SEO for plastic surgeons entails more than keyword research – it requires an in-depth technical understanding and long-term commitment to ongoing efforts across multiple channels. Partnering with dedicated plastic surgery SEO services like Comrade Digital Marketing allows practices to gain these specialized skills and a dedicated workforce without stretching their internal resources thin.
Consulting the pros ensures all technical aspects and continual refinement receive expert-level attention. SEO is a long game, and working with the premiere leaders in the field, like Comrade Plastic Surgery SEO company, gives practices the highest chances of consistent gains in organic traffic, leads, and new patients over months and years.