Unlocking the potential of "near me" searches is like putting your business on the map—literally! In an era where convenience reigns supreme, local customers are using these magic words to find products and services right around the corner.
If you're ready to guide these users straight to your doorstep, read on to learn what it takes to master "near me" searches for local SEO success. From coffee shops to roofers, you can make sure your business stands out when it matters most- when your prospective customers are searching for what you have to offer.
Understanding "Near Me" Searches
"Near Me" searches have become a game-changer in the world of local SEO. These searches involve users looking for products, services, or businesses that are in close proximity to their current location. For instance, someone might type "best pizza near me" when they're craving a slice or "24-hour pharmacy near me" when they urgently need medication.
These searches are driven by the growing reliance on mobile devices and the desire for instant solutions. Users expect search engines to provide accurate and relevant results that cater to their immediate needs.
By harnessing the power of "near me" searches, businesses can tap into this local intent, making it easier for potential customers to discover and connect with them. It guides nearby customers straight to your virtual doorstep, creating a valuable bridge between online searches and offline foot traffic.
Importance of "Near Me" Searches for Local Businesses
Just like a helpful neighbor's recommendation, "near me" searches have the potential to bring customers right to your business.
Below, we're showcasing the remarkable benefits that "near me" searches bring to the table. Get ready to see how these simple words can translate into real-world advantages that can propel your local business to the top with more customers than ever before.
| | |
| --- | --- |
| Main Benefits | Description |
| Enhanced Local Visibility | "Near Me" searches catapult your business to the top of local search results, boosting visibility to potential customers nearby. |
| Increased Foot Traffic | Being easily discoverable in "Near Me" searches means more foot traffic to your physical store, leading to higher conversions and sales. |
| Hyper-Relevant Customer Reach | These searches target users actively seeking products or services nearby, ensuring a more engaged and relevant audience. |
| Mobile-Centric Consumer Behavior | With the rise of mobile devices, "Near Me" searches cater to on-the-go users looking for instant solutions nearby. |
| Improved Online-Offline Bridge | Optimizing for "Near Me" searches bridges the gap between your online presence and offline store, providing a seamless customer journey. |
| Competitive Edge | Harnessing the power of "Near Me" searches puts you ahead of competitors who haven't yet tapped into this local SEO goldmine. |
| Trust and Credibility Boost | Showing up prominently in local search results reinforces your business's credibility, as users trust Google's recommendations for local services. |
| Targeted Advertising | "Near Me" searches act as a laser-targeted advertising tool, connecting you with users ready to convert, resulting in a higher ROI. |
| Community Engagement | Being visible in "Near Me" searches cements your business as a valuable part of the local community, fostering trust and repeat business. |
| Data-Driven Insights | Analyzing "Near Me" search trends provides valuable insights into local consumer behavior, enabling more informed business decisions. |
You've just read some compelling reasons why "near me" searches should be your local SEO secret weapon. From enhancing your visibility and credibility to boosting foot traffic and engagement, these searches offer a range of advantages that can't be ignored.
As customers increasingly rely on their devices for quick solutions, optimizing for "near me" searches becomes not just an option, but a strategic necessity.
Success Stories
Delivering Business Results: Our Digital Marketing Case Studies
Techniques to Optimize Your Website for "Near Me" Searches
In a world where convenience is king, "near me" searches are the easiest method for customers to find local businesses. If you're ready to ensure you show up when they start Googling businesses near them, you'll need to optimize your website first. Below, we're breaking down some of the key factors that go into ranking on local search results.
1/5 technique
1. Keyword Research and Optimization
Keyword research is everything in the world of "near me" searches. Start by brainstorming common terms customers might use to find local businesses similar to yours. Put yourself in their shoes—what would you type into Google if you were looking for your product or service nearby? Once you've got a list, leverage keyword research tools to uncover related phrases and their search volumes. This gives you insights into what's trending and how people are phrasing their queries.
To maximize your impact, sprinkle these "near me" keywords throughout your website content, especially in your meta descriptions, headings, and alt tags. Create location-specific landing pages that showcase your offerings and highlight local relevance. Remember, the goal is to make your website pop up on the digital map when someone in your vicinity searches for something near them.
For a guiding hand in navigating this local SEO terrain, consider partnering with Comrade Digital Marketing. Our search marketing agency specializes in "near me" searches, ensuring your business thrives in the local digital landscape. From strategic keyword placement to crafting engaging local content, we've got the tools to make your online presence shine, drawing in nearby customers and driving growth.
2/5 technique
2. Localized Content Creation
Localized content creation is the secret to dominating "near me" searches. Crafting content that resonates with your local audience not only boosts your SEO, but also establishes a genuine connection. Start by creating location-specific landing pages that highlight your services in different areas you serve. Incorporate locally relevant keywords and phrases naturally throughout the content.
Also, include mentions of nearby landmarks, events, or popular hangouts to further anchor your business in the neighborhood's context. At Comrade, we always tell our clients: People trust local businesses more than big businesses, so don't be afraid to make ties to the community a selling point!
Don't stop at the text — visual content matters too! Showcase images and videos of your business in the local setting, adding an authentic touch to your online presence. Customer testimonials and success stories from your local clientele add a personal touch that speaks directly to potential customers.
Comrade Digital Marketing, our digital marketing agency, specializes in crafting strategies that put your business on the local map. Let us guide you in leveraging localized content to rise above the competition and become the neighborhood favorite.
3/5 technique
3. Google Business Profile Optimization
Google Business Profile (GBP) is a local business owner's best friend when it comes to conquering "near me" searches. This free tool allows you to create a detailed online profile for your business, complete with essential information like location, opening hours, contact details, and customer reviews. But that's not all.
To harness the power of "near me" searches through your GBP, start by ensuring your profile is not just claimed but fully optimized. Fill out every section meticulously, add high-quality images showcasing your offerings, and encourage customers to leave reviews. Think of it as your digital storefront—a place where potential customers can virtually peek in and see what you have to offer. We can't stress enough how vital it is to have a complete GBP.
Comrade Digital Marketing, our dedicated digital marketing agency, can guide you from start to finish. Our experts specialize in helping businesses like yours not only master their Google Business Profile but also design comprehensive local SEO strategies that put you ahead in "near me" searches.
4/5 technique
4. Online Reviews and Ratings
Online reviews and ratings have become the modern-day word of mouth, influencing potential customers' decisions more than ever. When it comes to "near me" searches, positive reviews can catapult your business to the top of local search results. Make sure you encourage satisfied customers to leave reviews on platforms like GBP, Yelp, and industry-specific directories. These reviews not only build credibility but also signal to search engines that your business is active and reliable.
Responding to reviews, both positive and negative, demonstrates your commitment to customer satisfaction and engagement. It also provides an opportunity to incorporate local keywords naturally. For example, thanking a customer for visiting your coffee shop showcases relevance to local searches. Consistently soliciting and managing reviews can lead to a boost in local SEO rankings and ultimately drive more foot traffic.
At Comrade Digital Marketing, we specialize in optimizing local businesses for "near me" searches. Our expertise in crafting tailor-made strategies, harnessing the power of reviews, and leveraging local SEO tactics can put your business front and center in local search results.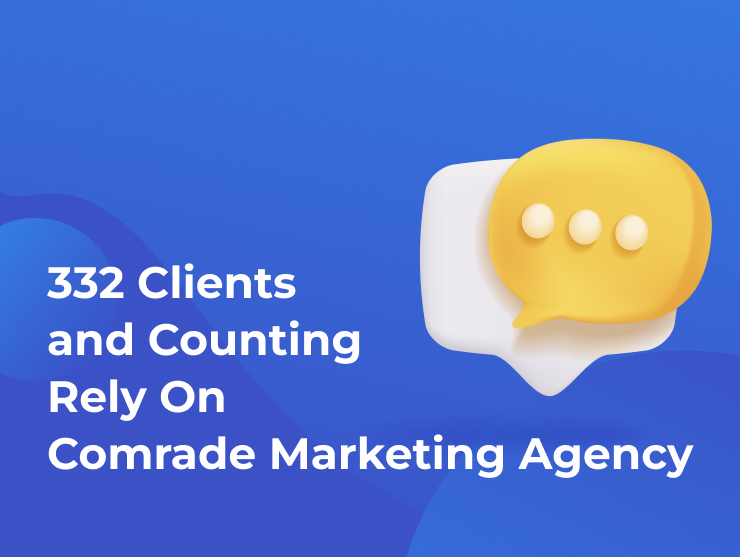 5/5 technique
5. Structured Data Markup
Structured data markup and ratings hold the potential to propel your local SEO efforts to new heights. When users search for services or products "near me," search engines love to offer up results that provide instant gratification. Structured data, like schema markup, helps search engines understand the context of your content, making it more likely to appear in relevant "near me" searches.
Include relevant schema markup, such as LocalBusiness or Place, to highlight your business's crucial information like name, address, phone number, and operating hours. Additionally, integrating ratings and reviews using schema can make your business shine in search results, attracting potential customers who trust peer opinions.
Monitoring and Measuring Success
Once you've revamped your website for "near me" searches, the journey doesn't stop there. You need to keep a keen eye on how your efforts are paying off. Tools like Google Analytics and Google My Business Insights are your best bet here. They let you see the numbers behind the curtain—how many local visitors are finding your site, where they're coming from, and what actions they're taking.
It's crucial to tie these stats to real-world results. Are those "near me" searches translating into foot traffic or inquiries? Are your online visitors turning into actual customers? By tracking these conversions and measuring success, you can tweak your strategy as you go.
At Comrade Digital Marketing, we're not just about giving advice; we're here to turn these insights into action. Our team can dive into the data, fine-tune your "near me" strategy, and make sure those clicks are becoming real-world connections. Don't just settle for being found; let's ensure you're making an impact in your neighborhood and beyond.
Growing a business is hard see how SEO can do the work for you
Conclusion
Every time they type those two words, potential customers are seeking you out—right in your neighborhood. By optimizing your online presence for these searches, you're not just showing up; you're becoming the go-to destination for local needs.
At Comrade Digital Marketing, we understand and leverage the power of local SEO every day. If you're ready to increase your local visibility and bring in new clients and more revenue, reach out to us. Our team is equipped with the tools, strategies, and expertise to put your business on the digital map. Don't miss out on the power of "near me" searches — contact us now and let's transform your online presence into local success!
FAQ
Is mobile optimization important for "near me" searches?
Yes! Many searches that include "near me" are done on mobile devices. After all, how many times have you looked for a local business on your phone? It's crucial that your business website is optimized for mobile use and has quick loading times to deliver a smooth user experience, ultimately enhancing your local search ranking. Moreover, accurate business listings, relevant title tags, local links, and appropriate business categories all contribute to your business address being readily discoverable in Google searches.
Is "near me" optimization a one-time effort?
Local SEO is a continuous effort. Given the evolving search algorithms and user preferences, it's vital to keep your website, content, and online listings up to date. This ensures your prominence in "near me" searches, bolsters your local search rankings, and optimizes your Google Business profile and presence on Google Maps. If that seems like too much to take on, consider partnering with a digital marketing agency, like Comrade Digital Marketing, that can handle it for you.
Can professional assistance enhance my "near me" optimization strategy?
Collaborating with a skilled local SEO specialist can offer customized insights, strategies, and tactics that cater to your business location and industry. Their proficiency can notably enhance your prospects in "near me" searches and draw in local customers by optimizing your business listing and category. Plus, it means you'll have more time to run your business while they focus on getting you more customers.