Starting a business in Miami can be both exciting and challenging. As the city continues attracting new businesses and industries, it has become more competitive. With so many businesses vying for attention, standing out and making your mark in the market is important.
This blog will provide the following:
General marketing strategies for Miami businesses
Offline marketing strategy tips for Miami businesses
Online marketing tips for Miami businesses
Insight on how to be on top of your Miami marketing game
General Marketing Strategies for Miami Businesses
As a bustling city with endless business opportunities, Miami has a diverse and competitive market. To stand out and succeed, Miami businesses need a solid marketing strategy. Here are five general marketing strategies that can help Miami businesses make their mark in the city:
Research Your Miami Market
Miami is made up of several diverse districts, each with its own unique characteristics and customer demographics. By doing market research, businesses can gain insights into the preferences and behavior of their target audience in specific neighborhoods such as Brickell, Wynwood, and South Beach. This information can help businesses tailor their messaging and offerings to resonate with local customers better.
Establish a Brand Identity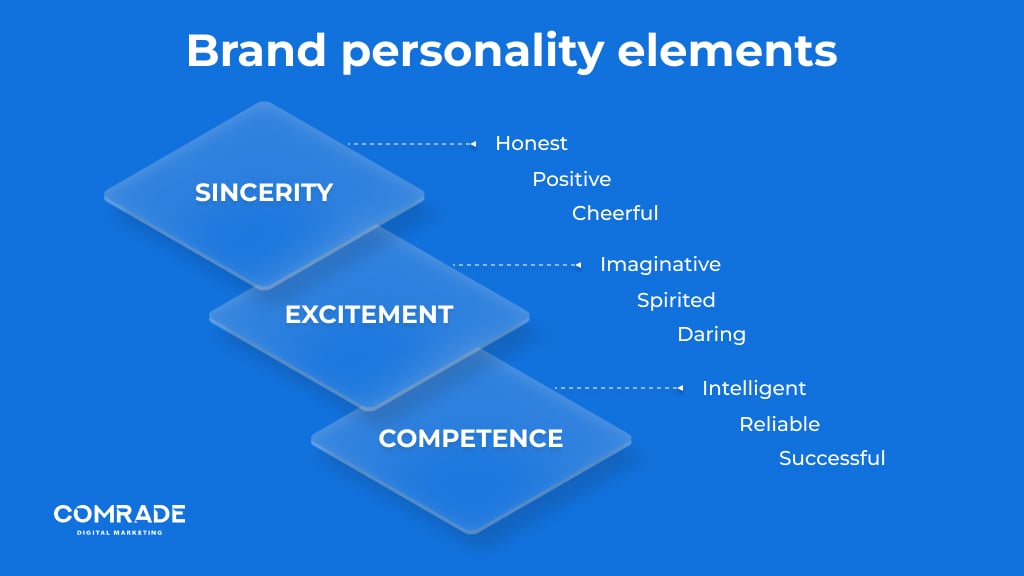 With so many businesses vying for attention in Miami, it's important to establish a strong brand identity that sets your business apart. This includes creating a memorable logo, developing a consistent visual style, and defining your brand's tone of voice. By building a strong brand, Miami businesses can create a loyal customer base and increase brand recognition.
Create Local Awareness
Building a strong local presence is essential for any Miami business. This can involve partnering with other local businesses, participating in community events, and leveraging social media platforms to connect with customers in the area. By creating local awareness, companies can establish themselves as valuable to the Miami community and increase their chances of succeeding in this competitive market.
Target Specific Miami Locations
When you target the right location, you can increase the chances of success for your business and tap into the unique energy and culture that Miami offers. Miami has something for everyone, whether looking for a high-end location or a more laid-back atmosphere for your large or small business.
South Beach is one of Miami's most popular places to do business. Known for its beautiful beaches, eclectic nightlife, and trendy restaurants, South Beach is the perfect location for businesses that cater to a younger, hipper demographic. If you hope to start a fashion boutique, beauty salon, or restaurant with a chic, upscale vibe, South Beach is the place to be.
Another district that is worth considering is the Wynwood Arts District. This area is known for its vibrant street art, galleries, and creative spaces. It is the perfect location for artists, designers, and small businesses hoping to make a splash in the art world. Additionally, Wynwood has a bustling nightlife scene, making it a prime location for bars and clubs.
For those who are interested in high-end luxury, Brickell is the perfect district to consider. Brickell is home to luxury hotels, high-end restaurants, and exclusive shopping destinations in the heart of Miami's financial district. For businesses that target affluent clientele, Brickell is the ideal location.
Coconut Grove is another great option for those looking for a more traditional neighborhood feel. This historic district is known for its charming streets lined with cafes, boutiques, and galleries. It is also home to several parks, making it a great location for outdoor events and activities.
Partner with Local Businesses in Miami
Partnering with local businesses in Miami can also be beneficial in expanding your reach in the community. For instance,
A local Miami restaurant can partner with a nearby hotel to offer a special dining package for guests. The restaurant can offer guests a discount or complimentary appetizer, while the hotel can provide a coupon for a discounted room rate to restaurant diners.
A Miami-based boutique can partner with a local spa to offer a pampering package for customers. The boutique can provide a discount or gift card to the spa, while the spa can offer a complimentary treatment or discount to boutique shoppers.
A Miami art gallery can partner up with a nearby coffee shop to offer a unique cultural experience to patrons. The gallery can display its artwork in the coffee shop, and the coffee shop can offer a discount or free beverage to gallery visitors.
A Miami-based fitness studio can partner with a local park to host outdoor yoga classes. The studio can offer a discounted class rate to park visitors, while the park can provide a space for the classes and promote the partnership on its website.
A Miami-based music store can partner with a local radio station to promote new artists and bands. The music store can provide free samples of new music to the radio station, while the radio station can promote upcoming concerts and events at the store.
Offline Marketing Strategy Tips for Miami Businesses
Offline marketing can benefit businesses that want to promote their services or products in Miami. By using various offline marketing strategies, companies can engage with potential customers on a more personal level and reach out to them in impossible ways through digital marketing alone. So, what are the strategies to adopt?
Print Business Cards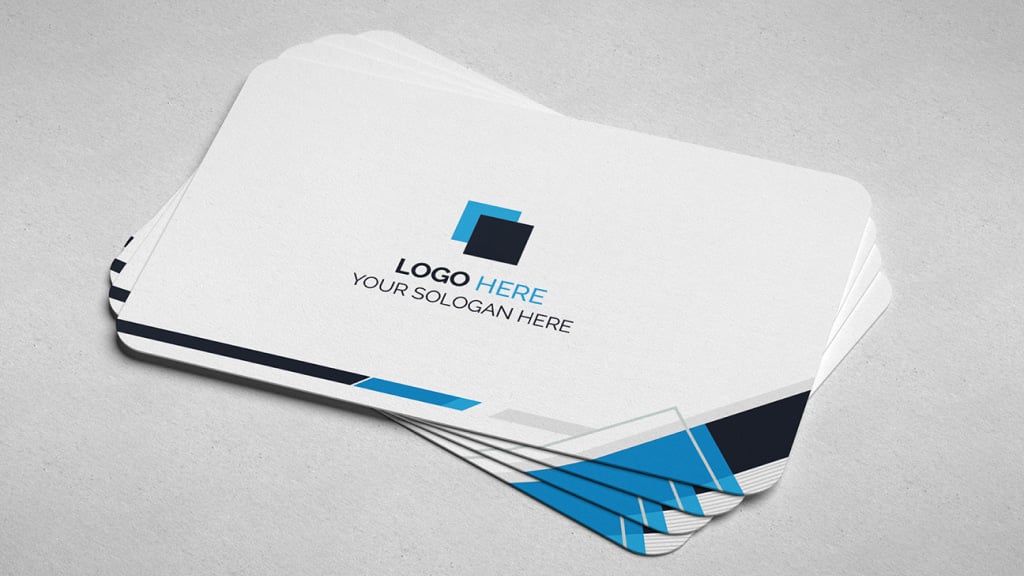 Source: Business card
Despite the popularity of digital marketing, business cards are still a vital component of any offline marketing strategy. They are inexpensive, portable, and easy to distribute. Business cards allow your customers to keep your company's contact details within reach at all times, and they can also help to establish your brand identity. You can print business cards in several printing stores in Miami, and the cost depends on the design and quality of the card.
Create Merchandise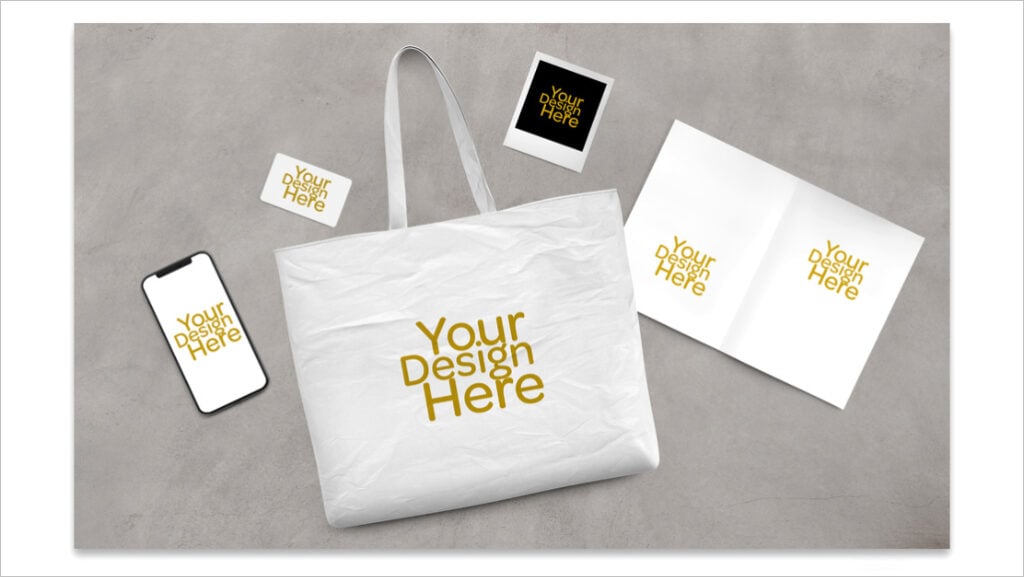 Source: Business Collateral Merchandise Mockup Set
Merchandise can be a great way to promote your company and its brand identity. By creating unique and personalized merchandise, businesses can engage their customers and make them feel like a part of the brand experience. While creating merch on your own can be cost-effective, partnering with an experienced merch-making company can help ensure that the items are high quality and well-designed. Some merch companies in Miami include CustomInk, Custom Threads, and Threadbird. Average prices depend on the quantity, design, and material used.
Advertise on Miami Billboards
Billboard advertising is still a popular approach with the potential to reach a large audience effectively. Billboards are placed at high-traffic areas such as busy intersections, highways, and public transportation hubs, making them easily visible to new clients.
Some recommended billboard placements in Miami include the Dolphin Expressway (State Road 836), the Palmetto Expressway (State Road 826), the Don Shula Expressway (State Road 874), and the Turnpike (Homestead Extension). These locations offer prime visibility to individuals traveling to popular tourist destinations such as Miami Beach, The Miami Heat's American Airlines Arena, and Downtown Miami.
The cost of billboard advertising in Miami varies, depending on several factors, including the billboard's size, location, type, and duration. A standard-sized billboard in Miami could cost anywhere from $5,000 to $15,000 per month, while a digital billboard typically ranges from $8,000 to $25,000 per month.
Create a Miami Local TV Ad
TV advertising is an effective way to reach a large audience in a short amount of time. However, producing and distributing a TV ad can be expensive, particularly in a popular city like Miami. The costs can average between $100,000 to $1 million or more, depending on the ad's complexity, duration, and where it will be aired.
The upside of creating a local TV ad in Miami is that it reaches a diverse audience ranging from locals to tourist destination who patronize the city. Besides, TV advertising allows you to showcase your brand's personality and connect with viewers emotionally through storytelling.
Create Even More Local Ads for Miami's Newspapers and Radio!
Newspapers and radio remain popular advertising mediums, particularly for small businesses that want to target the Miami market. Popular newspapers and magazines in Miami include Miami Herald, Miami New Times, and El Nuevo Herald. While a full-page ad in a newspaper like Miami Herald could cost anywhere from $10,000 to $25,000, small local newspapers could cost less.
Radio advertising is also an effective way to reach a target market with a limited advertising budget. The cost of radio advertising in Miami ranges from $300 to $1,000 for a 30-second ad that will contribute to exposure to a large potential customer base. Some popular radio stations in Miami include WLRN, 107.5 Amor, and 99.9 Kiss Country.
Sponsor a Local Event in Miami
To find a list of local events in Miami, one can check various event websites such as Eventbrite, Miami New Times, Miami Herald, and Miami Beach News. The prices can vary based on the event, and estimating the cost of sponsoring an event might be challenging. However, the perks of supporting a local event are numerous. Firstly, sponsorship can help in increasing brand visibility and awareness. Secondly, it can showcase a company's commitment to the local community, enhancing its reputation. Thirdly, sponsoring an event can create networking opportunities with other local businesses, establishing valuable connections.
Attend Miami Trade Shows
Miami hosts trade shows in various industries, including healthcare, fashion, real estate, and technology. To participate in Miami trade shows, a company can check the event directory and websites such as Miami Trade Show and Convention Directory, South Florida Business Journal, and Miami Herald. The cost of attending or advertising at a trade show can vary, depending on the size and popularity of the show. Trade shows provide an opportunity to showcase products and services to a targeted and relevant audience. They create networking opportunities with potential clients, suppliers, and partners. They can help stay updated on the latest market trends, technologies, and competitors.
Organize Master Classes, Workshops, Seminars, and Other Events in Miami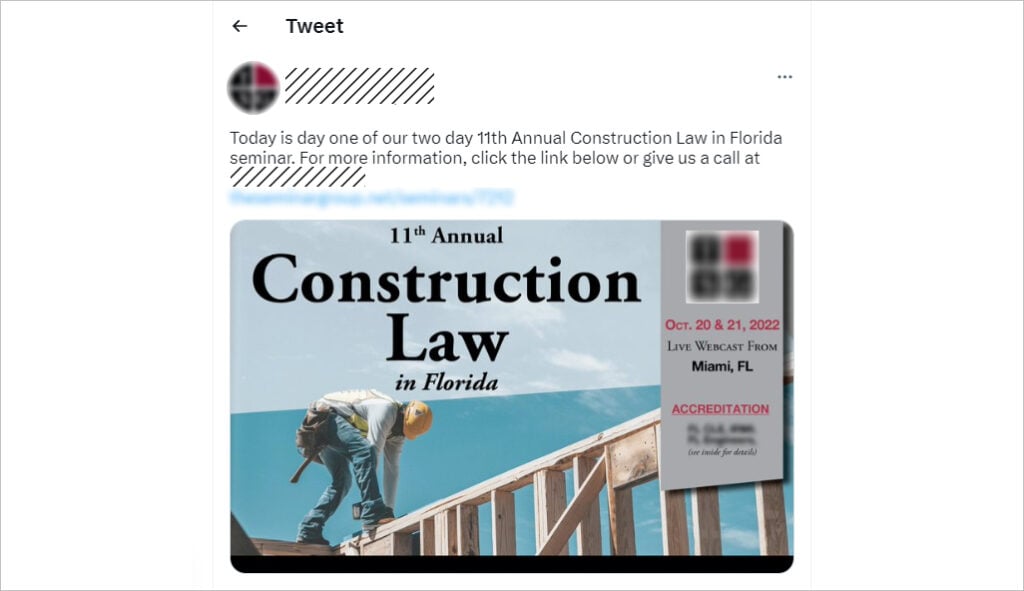 Organizing and hosting these events allows companies to establish themselves as experts and industry leaders, enhance their brand reputation, and attract potential clients, partners, and employees. Master classes are intensive and interactive training sessions that cover a particular area of expertise. Workshops are hands-on, practical sessions that focus on developing specific skills. Seminars are educational and informative sessions that typically cover a broad topic area. Conferences are large events that bring together professionals to share knowledge, insights, and networking opportunities. Other events can include exhibitions, product launches, and charity events.
Online Marketing Tips for Miami Businesses
As more and more consumers search the web for products and services, companies must establish a strong online presence to stay competitive. Strategies to help Miami businesses flourish online are listed below.
Engage in PPC for Miami Companies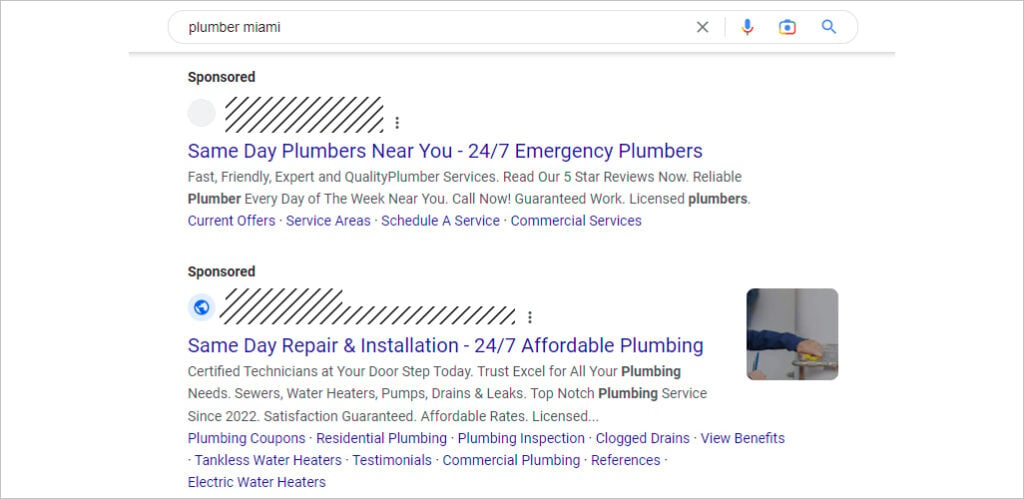 PPC or Pay-per-click is a form of online marketing in which advertisers pay each time a user clicks on their ads. It can help Miami companies generate more traffic, leads, and sales by placing their ads at the top of search engine results pages (SERPs) for specific keywords. Use Google, social media platforms, and email marketing to run various ad formats that work for your business.
Some good Miami keywords for pay-per-click ads will depend on the business's industry, products, or services. For example, suppose the company is in the hospitality industry. In that case, long tail keywords like 'Miami hotel deals,' 'best hotels in Miami,' 'Miami beachfront hotels,' 'luxury hotels Miami,' etc., may be good options. However, doing proper research and avoiding bidding on too broad or competitive keywords is essential.
Researching keywords is crucial in PPC advertising as it helps ensure the business doesn't overpay for clicks. Tools like Google Keyword Planner or Ahrefs can help identify profitable keywords in a specific industry and estimate keyword traffic and the cost-per-click (CPC) of each keyword, allowing businesses to optimize their ad campaigns.
Pay Attention to Miami Local SEO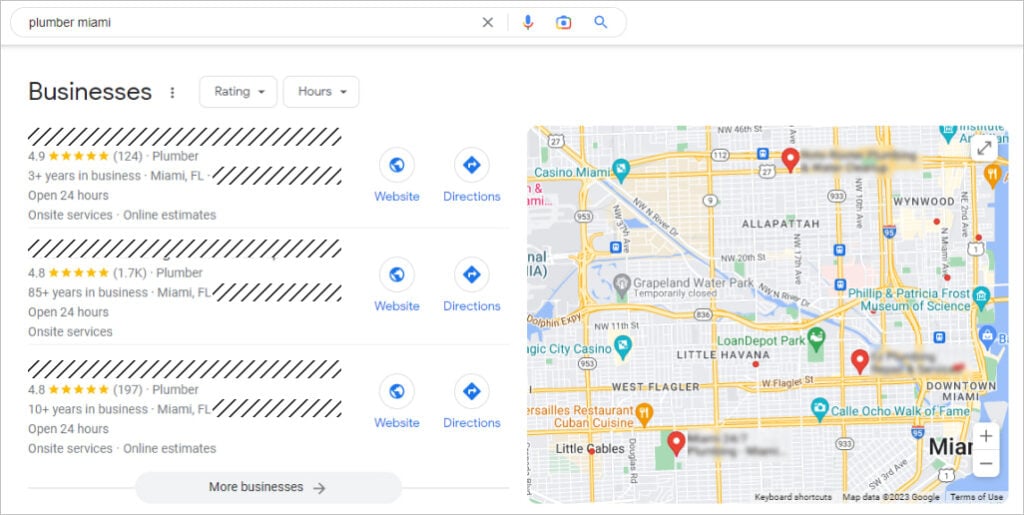 Local search engine optimization (SEO) is optimizing a website to appear on local search results pages, typically for searches for a particular city or region, in this case—Miami. So, businesses must focus on local SEO as it helps attract more local customers and drive foot traffic to their physical stores or offices.
Optimizing a business's website for local SEO can involve claiming and optimizing Google My Business listings, building local citations, reviews and rating management, and optimizing on-page content for relevant local keywords.
You can use map marketing to ascertain your position among local competitors to understand what they are ranking for, how they are ranking, their strategy, etc. Knowing your local competitors will give you a better chance of finding a successful strategy that you can implement. Local competitors are typically businesses operating in the same industry and geographic area. However, it's not just the people across the street that are your competitors; it's also the businesses that rank at the top of the local SERPs for your target keywords.
Set Up a Google My Business Profile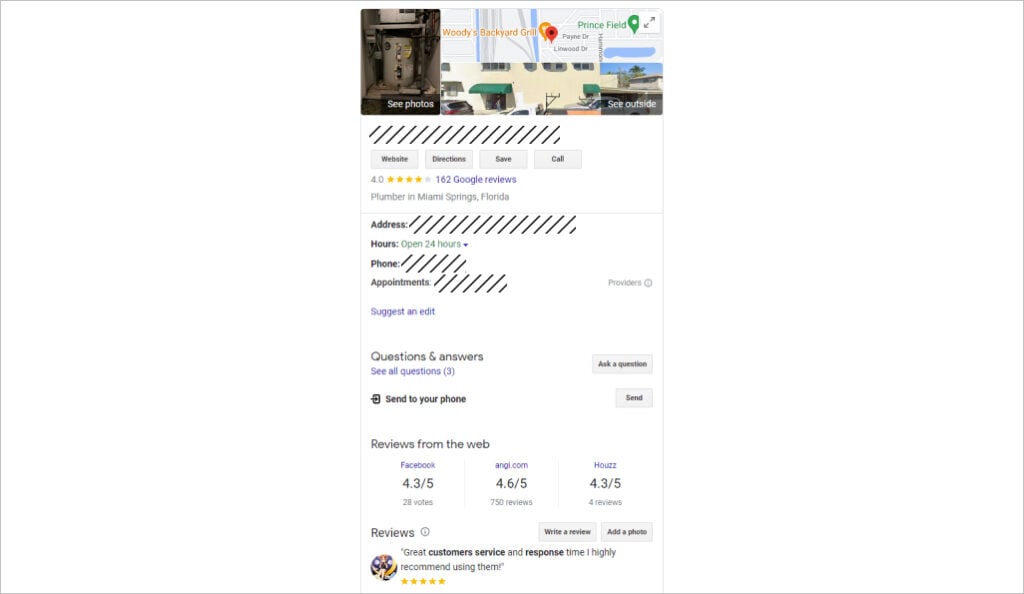 As mentioned above, Google My Business (GMB) is crucial for every business's local SEO since it allows them to showcase their location, hours, reviews, and other important information on the first page of Google search results. With the rise of mobile devices, voice search, and local SEO, it's essential to have a GMB profile that's complete, accurate, and up-to-date. Optimizing your GMB profile with relevant keywords, photos, attributes, and posts can increase your visibility, credibility, and conversion rates.
Moreover, GMB offers a variety of features, such as messaging, appointment booking, and Q&A, that can enhance your customer engagement and retention. Suppose you want to leverage GMB to get more clients in Miami. In that case, you need to focus on localizing your content, target specific audiences, and monitoring your metrics. For example, you can use geotagged photos, videos, and reviews to showcase your Miami-specific products or services.
Register for Local Miami Directories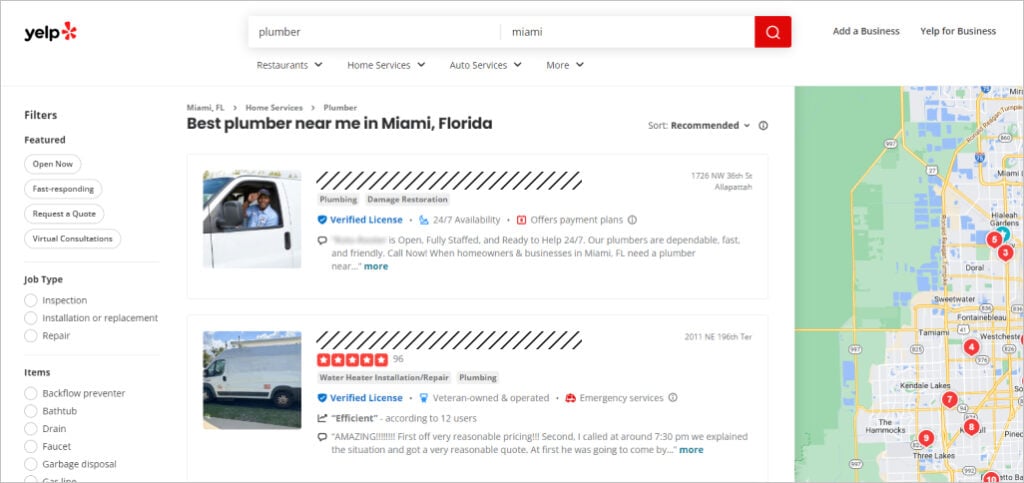 Besides GMB, local business directories are essential for improving your local search rankings, building your online reputation, and generating more leads and sales. Directories work because they provide valuable backlinks, citations, and referrals to your website, which indicate to search engines that your business is trustworthy and relevant to your target audience. Furthermore, directories allow you to differentiate yourself from competitors by showcasing your unique value propositions, such as your awards, certifications, or affiliations.
Some top Miami business directories you should register in include Yelp, Citysearch, YP, Foursquare, Hotfrog, and Chamber of Commerce. These directories have high domain authority, user traffic, and customer reviews, which can boost your online visibility and credibility. You can also explore niche directories to target specific industries or locations, such as the Miami Beached Chamber of Commerce or the South Florida Business Journal.
Looking to scale or increase your revenue? SEO is proven to grow your business
Be On Top of Your Miami Marketing Game
​​Miami is a highly competitive market, but your business can thrive with the right approach and team on your side. You can attract and retain customers in Miami by creating a strong brand, utilizing local search engine optimization, taking advantage of PPC ads, and building partnerships with other businesses. However, managing your digital marketing requires knowledge, skills, and resources that not every business has.
If you want to maximize your digital marketing efforts, you may consider hiring an agency specializing in web design, SEO, PPC, social media, and content marketing. Comrade Digital Marketing Agency can provide a strategic roadmap, consistent execution, and measurable results that align with your business goals and values. So, invest in your digital marketing today, and build a stronger and smarter business tomorrow.