In the past, architecture and marketing cultures have lacked engagement. This is partly because architecture's ethical standards preclude active competition. Historically, up to the 1970s, the American Institute of Architecture (AIA) established a rule that "prohibited a firm from knowingly competing with another by offering to charge less for the same work.". Thus, the only differentiating factors were distinct imagination and high-quality work. In fact, an exceptional architect's work probably wouldn't need much marketing.
Do Architects Even Need Digital Marketing?
Renowned firms also have formidable legacies whose reputations precede them, so their reluctance to venture into any marketing efforts that influence brand identity is understandable. However, the architecture industry is changing. Clients and employees are increasingly Millennials, who have different perspectives and seek ideological alignment with companies. And the proliferation of technology has turned websites and social media profiles into impressive and persuasive first impressions.
Going from anticompetitive to having to win new projects and tenders has marked one of the most significant shifts in the industry in the twentieth century. Because architecture today isn't typically built on repeat business from the same client, and older architects don't always understand the complexities of the marketing tools available, misconceptions still exist on how strategic marketing for architecture firms can bring in new business.
See how marketing can help you stay ahead of the competition
One Big Architecture Marketing Misconception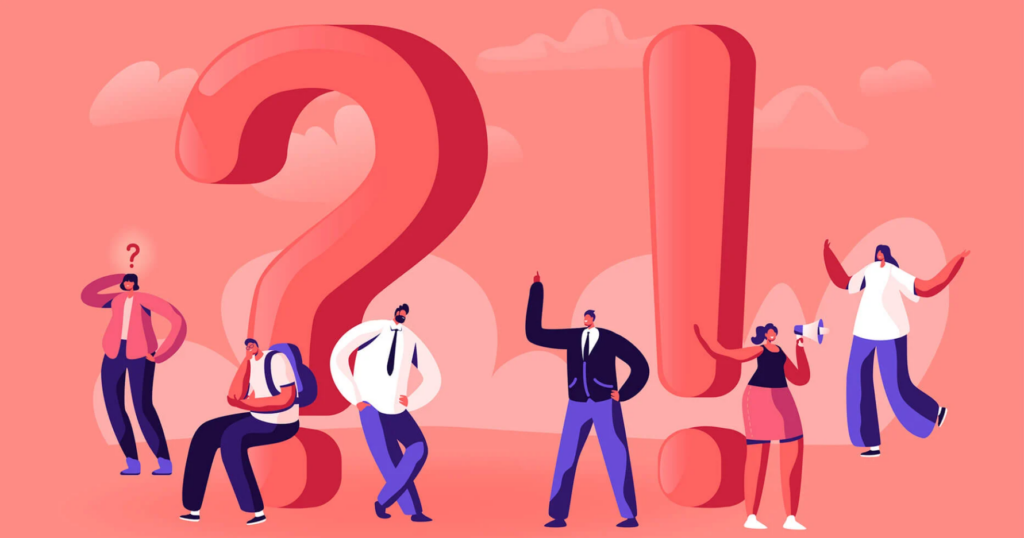 It's a misnomer to assume marketing and advertising are the same. Marketing begins when architectural firms define their unique selling proposition (USP). The publication Entrepreneur defines a USP as "the factor or consideration presented by a seller as the reason that one product or service is different from and better than that of the competition." A compelling USP gets to the heart of your architecture firm and makes you stand out.
All marketing efforts are built upon USPs that help define ideal clients. Marketing can be divided into advertising, market research, media planning, public relations, community relations, customer support, and sales strategy. Advertising, for the most part, is one slice of the marketing pie. Marketing is long-term and focuses on brand building, while advertising centers around the short-term broadcasting of information about a specific product or service on paid channels.
Advertising, for the most part, is one slice of the marketing pie. Marketing is long-term and focuses on brand building, while advertising centers around the short-term broadcasting of information about a specific product or service on paid channels.
If the current state of your marketing necessitates going back to the drawing board, you'll want to develop an architecture marketing plan that outlines; your budget, mission statement, branding, and brand messaging, marketing objective, short and long-term goals, and ideal architecture clients to target.
How Much Should You Invest In Marketing for Architects?
The first question many architecture firms ask us is how much budget they need to see good architectural marketing ROI. This really depends on what your marketing goals are. It's fair to say marketing is always about acquiring new clients and lead generation. Still, there are nuances in content marketing, from social media marketing strategies to developing white papers that have different price points. At Comrade, we take a comprehensive approach to marketing for architects and ensure we first understand your firm's goals before embarking on strategy development.
8 Crucial Digital Marketing Strategies for Architecture Firms
Architecture is aspirational and requires a strategic marketing approach that inspires rather than hard sells. A strong portfolio, investing in new technology, finding your niche, and lead nurturing are essential aspects of the marketing process.
1. Build a Stand-Out Architecture Website
Most architecture firms have websites that function as online portfolios. Regardless of how well-designed and curated they are, the real crux is whether they aid client acquisition or serve the same function as a musty art gallery that's nice, but no one visits. Research indicates 3.2 billion images and around 720,000 hours of video are shared online every day. So, how do you create an architecture firm website that truly stands out?
There are two components to building a future-proof website. The first is appealing to potential clients, and the second is appealing to search engines. To attract the right clientele, you need to define who they are. Established firms already have existing client bases, and new firms will need to define what their ideal target market looks like. Does your current website measure up to the client you want to attract?
Research indicates 3.2 billion images and around 720,000 hours of video are shared online every day.
Remember, you don't need to include every single tender and project your architecture firm has worked on. Selectivity is key, as you only want to showcase your greatest accomplishments. To a client, your website has little to do with selling architectural services. It's about selling a unique vision and aspirational way of living. When most clients look at residential and commercial architecture portfolios, they're not thinking about the technical aspects but rather the design's aesthetic appeal.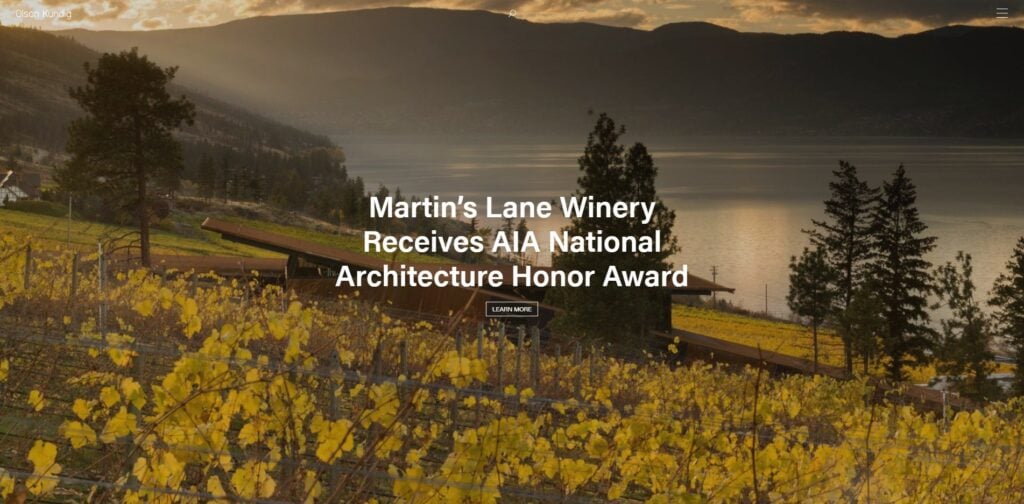 2. Create an Impressive Architecture Portfolio
Of course, a portfolio is a necessary tool for every architectural firm. It should help you stand out, highlight your strengths, and appeal to specific prospects with projects that align with your firm's primary focus. Most of all, it should compel potential clients to learn more about your firm and contact you.
The website of Seattle Firm, Olson Kundug, is bold, simple, and makes potential clients feel excited about the scope of their work. Their menu is also easy to navigate, while their project pages have clear calls to action, encouraging leads to learn more about their architectural services. Their beautiful visuals subtly market their capabilities without having to directly advertise their expertise. This is a key distinction of excellent architecture marketing.
3. Invest in SEO for Architects
There is also the technical aspect of digital marketing that entails search engine optimization (SEO). Essentially, this is the process of improving the quality and quantity of website traffic from search engines. Search engines are designed to provide users with exactly what they're searching for. Websites that align with queries rank the highest on searches and so naturally receive more traffic, leads and generate greater profit. SEO is an intensive process; that's why Comrade has a team of experts that specialize in marketing for architects.
4. Invest in Architecture Content Marketing
The Content Marketing Institute defines content marketing as "a strategic marketing approach focused on creating and distributing valuable, relevant, and consistent content to attract and retain a clearly defined audience and drive profitable customer action." Content can be anything from podcasts, guest articles, industry conferences, public speaking, publishing white papers and videos. This is where architecture marketing deviates from the norm because it is not a mass product and requires a diplomatic approach.
While 86% of companies pursuing digital marketing produce blog content compared to other formats, architecture is a niche industry, and blogging, which is one of the most effective content marketing strategies, may not always yield the desired results. While a clothing brand may benefit from publishing an article on "How to Care for Delicate Garments," an architecture firm will likely not generate leads from writing about "How to Build a Home." However, a beautifully presented case study may do better at attracting a potential client.
Create Engaging Content
Case studies can take several forms, such as syndicated guest articles in architecture or design magazines, eBooks, videos, and blogging. They provide the opportunity to illustrate how your firm helped a specific client with their project. A captivating case study outlines the challenges, steps in the process, and how you achieved your clients' goals. Take a look at this case study of Machado Silvetti and Fentress Architects in Architect Magazine, for example, that indirectly provides brand exposure and publicity.
While 86% of companies pursuing digital marketing produce blog content compared to other formats, architecture is a niche industry, and blogging … may not always yield the desired results.
If content marketing were a building, providing educational content for clients and building relationships is the facade. Client retention is the walls, and the foundation is generating profit. But, as you can see from the above examples, marketing can be strategically executed through a variety of tactics, of which the Monkey's Fist strategy is common.
Can you Get More Archtecture Leads With Content Marketing?
According to the Architect Marketing Institute, architect firms frequently use this lead generation strategy. It entails creating an educational resource in the form of a report, case study, software in exchange for an email address. Content that is easy to consume, like checklists, summaries, or brief reports, does well. In exchange, architect firms receive the email address of potential leads to which they can market.
5. Create an Architechture Leads Funnel
While cold calling is one of the oldest forms of lead generation, it is also the most annoying. In fact, 75% of Millennials (your biggest target audience) avoid taking phone calls. Blame it on the efficiency of voice notes or texting; cold calling isn't the way to rekindle old leads. But that's okay because email marketing is. Email generates $42 for every $1 spent, amounting to 4,200% ROI. The Monkey's Fist strategy works incredibly well in this context.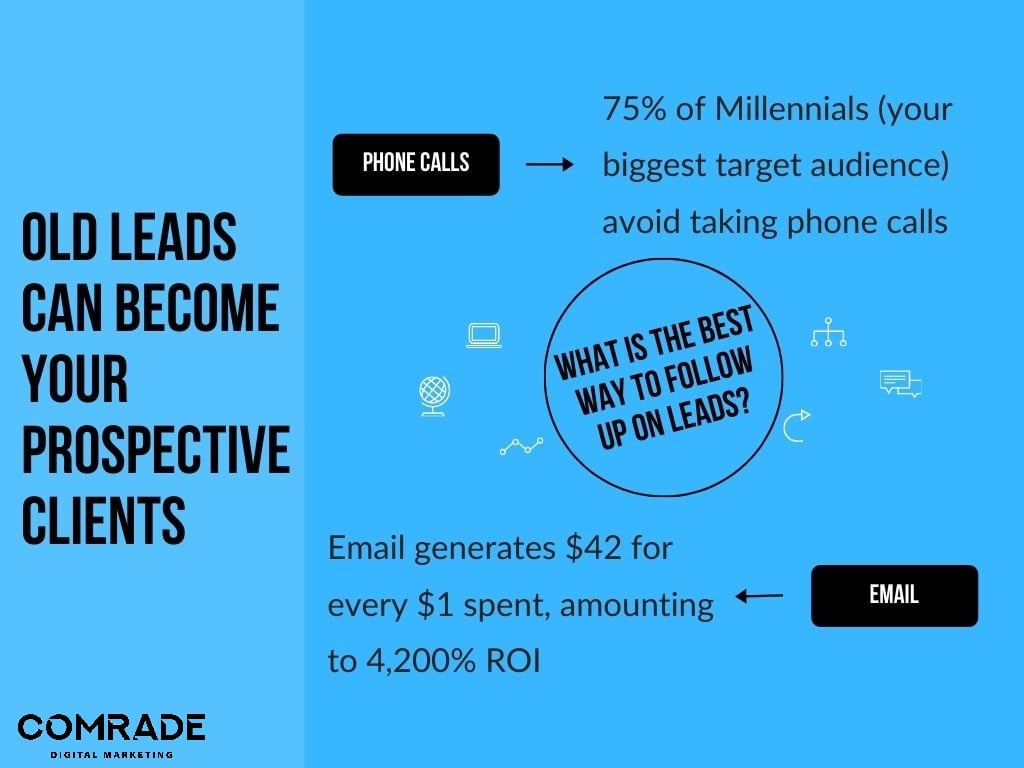 Let's say you have a great new website that attracts leads, you send out regular press releases to important publications, but you still desire more leads and greater engagement. Even if more clients like what you present, they may not require your services immediately. So, how do you ensure they keep you in mind?
Arcutectural Leads Funnel Example
This is where creating a bespoke newsletter for your architecture firm can engage the right audience. There's no limit as to how often you should send a newsletter, although generally for architecture firms, quarterly or monthly works best, depending on the scope of their work. Newsletters allow firms to communicate in a personalized way with potential clients about a new project, provide educational content, and keep potential clients up to date with new developments and industry trends.
A newsletter also positions an architecture firm as a thought leader, and clients are more likely to hire firms they trust. You don't even need to spend hours developing content because you can curate it. This entails gathering interesting articles and content from experts, institutions, or publications you think are interesting and sharing them with prospective clients.
Newsletters are also great because you can repurpose content marketing material, either by embedding it into the newsletter or by turning an article into a podcast, for example. Sharing links from reputable publications where your firm has been featured, including social media share buttons, or directing people to your website all helps build your marketing ecosystem. The more potential clients engage with you online, the higher you rank in Google searches, and so the cycle repeats.
6. Build a Better Experince for your Architecure Clients Using Virtual Reality Tools
Virtual reality (VR) allows architecture firms to bridge the gap between experience and action. VR offers a digital experience in place of a physical one. While 16% of architecture firms are already using VR to generate project plans, not many are utilizing it to market their work. Instagram filters, for example, are a type of augmented reality (AR) that more and more brands are using as a marketing tool, as it's feasible and less expensive than creating a headset experience.
VR also creates a more immersive client experience. Unlike a 2D drawing, virtual reality allows users to immerse themselves in a full-scale 3D virtual environment and interact with the design just like they would in the real world. It provides architects, stakeholders, and clients with a better understanding of the space and what projects will look like upon completion. They're an incredibly popular marketing tactic at trade shows and expos, offering so much more than a traditional 3D model.
While 16% of architecture firms are already using VR to generate project plans, not many are utilizing it to market their work.
Virtual reality can showcase a project at any stage, from pre-construction to renovation and upgrades, while AR is portable, easy to use, and carries a 'cool factor. It's one of the most cost-effective, cutting-edge technologies that can turn a flat piece of paper into a portable scale model. By 2025, the AR market size is expected to increase to $198 million. Coupled with smartphone capabilities, this technology is only going to become accessible and immersive as time goes by.
7. Focus on Your Architectural Services Niche
Everyone knows the saying, "Jack of all trades, master of none." Marketing your niche is important if you want to create a steady stream of revenue and have a captive, loyal audience. The benefit of niche marketing for architects is that it allows you to differentiate yourself and appear as a unique authority.
For example, your architecture firm may specialize in residential buildings. Now, as you know, there are different types of residential architects. Designing a block of flats for property developers in the city center is very different from designing upmarket homes. In this case, you might differentiate yourself by specializing in designing luxury holiday homes. If your firm has a global footprint, you will appeal to many wealthy clients who desire beautiful second residences.
We already know that procuring an architect is not the same as buying local groceries. So, appealing to a select customer base may be more advantageous. If you're designing luxury holiday homes, word of mouth is bound to influence new project leads. Getting in front of the right people is more important than getting in front of a massive crowd.
Marketing your niche is important if you want to create a steady stream of revenue and have a captive, loyal audience. The benefit of niche marketing for architects is that it allows you to differentiate yourself and appear as a unique authority
Additionally, businesses with unique offerings tend to stand out and are featured in publications. Nine times out of ten, an esteemed architecture publication is more likely to feature a write-up on a firm that offers a unique perspective or design specialty.
Understand Your Architect Audience to get More New Clients
Another important aspect of digital marketing for architects is understanding your audience, which requires an investment of time and money on analytics tools. The benefit of understanding your niche is that it narrows down the number of potential clients you need to market your services to.
The more specific your marketing is, the greater your ROI will because you'll require less testing. Different market segments need different marketing strategies, and serving a single demographic means you won't spread yourself thinly trying to appeal to everyone. Instead, you can focus your energies on a particular segment and have a greater impact where it counts.
8. Analyze Your Competition
When was the last time you did a competitive analysis for your company? As the world changes, so do the way architects approach their work. You only need to assess how climate change has affected our ideas around urban environments and sustainable living. Take a look at the first biophilic development in Africa, for example.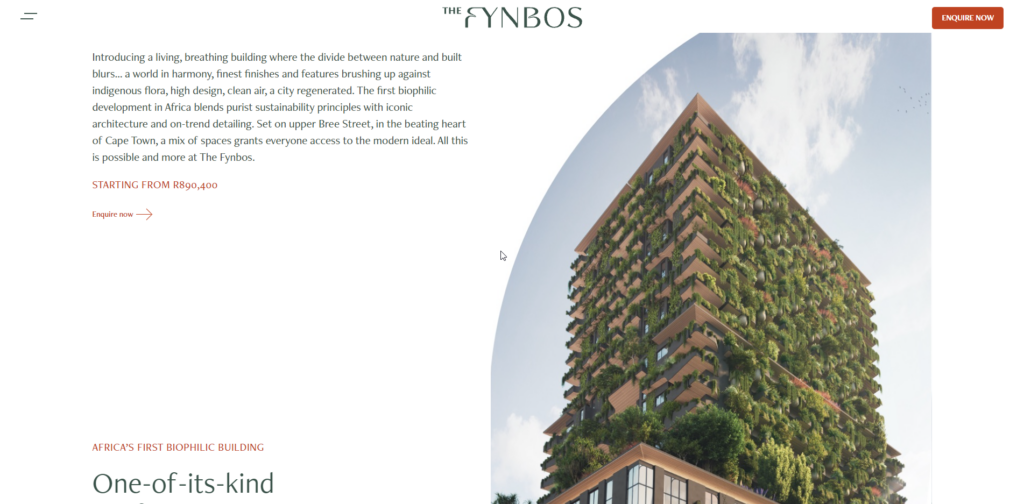 21st Century architecture marketing focuses on selling benefits and value as opposed to products and architectural services, which is why you need to stay abreast of marketing strategies. What prospective clients think they are buying is paramount.
Why Do You Need Competitors Research?
A competitive analysis is crucial for business development and future success. It teaches you how your competition works and highlights potential gaps in the market. If you want to figure out how to get better clients and outperform other firms, an analysis will provide you with insights to nudge you in the right direction.
Of course, every architect's project is guided by a specific mandate. Still, the growing focus on sustainability and climate resilience, for example, is important to emphasize and should probably be incorporated into your marketing message if it aligns with your firm's ethos.
Conducting a competitive analysis also enables you to benchmark your business development. Benchmarking is the process of building a foundation or point of reference to measure growth. When doing your competitive analysis, you gain a bird's-eye view of how your customers perceive you and your competitors, which makes it easier to project business growth and scale.
Studying failure is also an important part of knowing what works when "selling architectural services." As the famous quote goes: "Fail early, often fail, but always fail forward." By studying less successful marketing campaigns, you can avoid the same pitfalls, forecast potential challenges, and develop effective solutions.
Bring in Better ROI and More Clients for Your Architectural Firm with Comrade
At Comrade, we believe every business benefits from digital marketing and that every architect-based firm should have a robust digital marketing strategy that generates leads and improves average revenue. We bring an in-depth understanding of the traditional culture of architecture and a contemporary, 21st-century marketing approach that can elevate your architecture firm in the on and offline space.
Our specialists can help whether you need graphic designers for a new website, assistance with Google Ads and a social media marketing strategy, or the development and implementation of a comprehensive marketing plan. Call us at (312) 625-0580 or send us a message to find out more about our marketing for architects.
Frequently Asked Questions
Why is marketing important for architects?
A marketing campaign is less direct than a sales campaign, but it allows you to build a brand and inform potential customers. Architects can come up with a lot of creative marketing ideas. Cohesive marketing strategies bring them all together. The importance of this is especially high for startups.
What is the target market for architecture?
Architectural firms will target different markets based on their specialties, past business, and products and services they offer. In addition to helping homeowners and developers, architects can assist government agencies, contractors, and the like.