Partnering with a digital marketing agency in Fort Worth can transform your business by leveraging their expertise in online strategies, optimizing your online presence, targeting local customers effectively, and staying ahead in the competitive digital landscape. Their insights drive growth, visibility, and brand engagement.
Why Fort Worth Businesses Choose Comrade?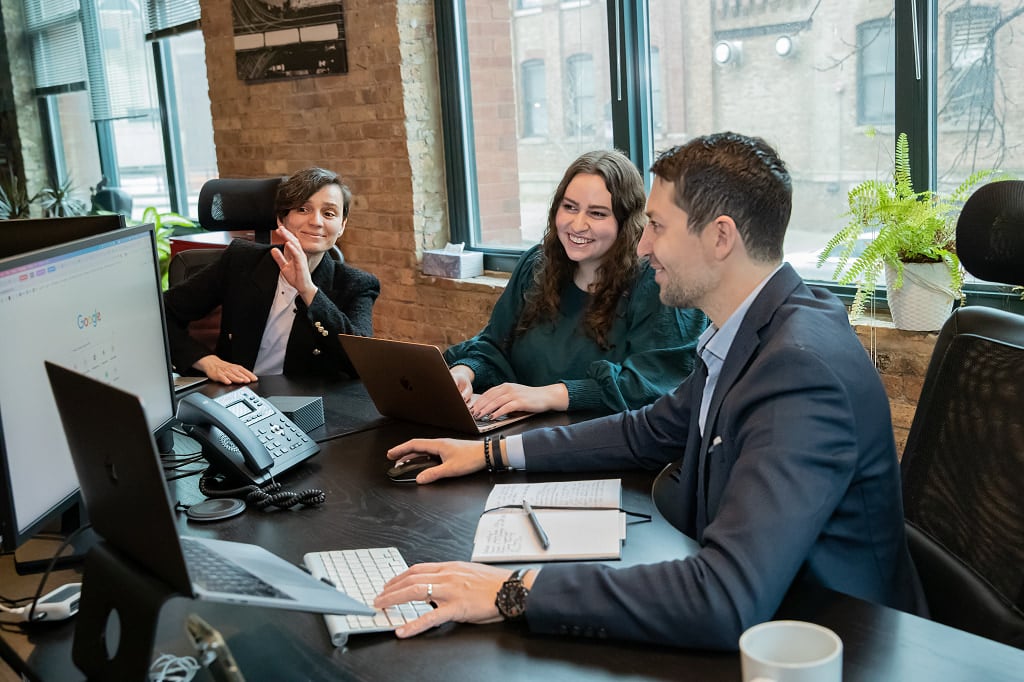 Businesses in Fort Worth prefer Comrade Digital Marketing Agency for its proven track record of delivering exceptional results. With a deep understanding of the local market, Comrade helps businesses thrive in the digital landscape. Benefits of working with our team include:
Tailored Strategies: Crafted to fit each business's unique goals and target audience.
Comprehensive Services: From SEO and PPC to web design, covering all aspects of digital presence.
Data-Driven Approach: Informed decisions based on thorough analysis and real-time insights.
Transparent Communication: Clear reporting and updates to ensure clients are well-informed.
Measurable ROI: Focus on generating tangible returns on investment.
Success Stories
Delivering Results for fort Worth Businesses: Our Digital Marketing Case Studies
Comrade Agency stands as the partner of choice for Fort Worth businesses aiming to excel in digital marketing. Schedule a free consultation.
---
Professional Service
Fort Worth Digital Marketing Services
Comrade offers numerous digital marketing services for businesses in Fort Worth.
1/6 service
Comrade's content marketing service in Fort Worth focuses on creating compelling content that drives engagement and conversions. We produce high-quality blog posts, infographics, and videos that not only boost your online presence but also retain your audience, fostering brand loyalty and driving traffic to your Fort Worth business.
---
2/6 service
Our SEO experts in Fort Worth specialize in optimizing websites to rank higher on search engine results. We employ a mix of keyword research, on-page optimization, link building, and content strategy to ensure your Fort Worth business gains visibility and attracts more organic traffic.
---
3/6 service
As a leading digital marketing agency in Fort Worth, Comrade understands the power of social media. Our team develops effective social media strategies, manages your accounts, creates engaging content, and monitors performance to enhance your brand's online presence and customer engagement in the Fort Worth area.
---
4/6 service
Our Fort Worth team excels in designing and managing targeted PPC campaigns. We strategically bid on keywords relevant to your business, create compelling ads, and monitor their performance to maximize your ROI, driving more leads and conversions for your Fort Worth business.
---
5/6 service
Comrade offers comprehensive web design and development services in Fort Worth. We create visually appealing, user-friendly websites that reflect your brand identity and help convert visitors into customers. Our sites are optimized for SEO and mobile responsiveness to provide an excellent user experience.
---
6/6 service
At Comrade, we believe in the power of personalized communication. Our email marketing services in Fort Worth involve creating customized email campaigns that resonate with your audience, fostering brand loyalty, and driving sales. We handle everything from list management and segmentation to campaign creation and performance tracking.
Accelerate revenue growth with expert digital marketing services
---
Industry Experts
Comrade Can Help Any Type of Fort Worth Business
Comrade has helped over 300 businesses over a decade all across the US. Contact us today and learn how we can help your Fort Worth business grow!
Catapult your online sales and invigorate the growth of your Fort Worth eCommerce venture through our comprehensive digital marketing strategies. Our customized approach addresses the dynamic demands of the ever-changing online retail arena, ensuring maximal impact and optimal outcomes for your enterprise.
---
Elevate your Fort Worth legal practice's digital presence, allure potential clients, and establish authoritative eminence within the field with our personalized digital marketing campaigns. We employ tactics meticulously tailored to elevate visibility and cultivate premium leads for legal experts, empowering you to lead in a fierce competitive landscape.
---
Foster invaluable leads, showcase your adeptness, and nurture expansion for your Fort Worth contracting enterprise with our performance-driven digital marketing provisions. By utilizing pinpoint strategies, we engage your prime audience and propel conversions, enabling you to harness your business's maximum potential and attain sustainable expansion.
---
Catapult your Fort Worth small business toward triumph via our customized digital marketing remedies. From SEO to social media marketing amenities and targeted campaigns, we optimize visibility, magnetize patrons, and propel sustainable advancement, guaranteeing your small business flourishes within the digital realm.
---
Amplify your Fort Worth healthcare practice's virtual footprint and access a broader clientele with our specialized marketing drives. Spanning SEO to content marketing, we facilitate patient attraction, credential establishment, and effective communication of your healthcare prowess in the ever-evolving medical landscape, ensuring your practice shines amidst rivalry.
---
Propel your Fort Worth manufacturing enterprise ahead with our precise digital marketing strategies. Grasping the distinct quandaries and prospects in the manufacturing domain, we harness techniques like SEO, content marketing, and lead generation to augment your virtual prominence, spawn top-tier leads, and propel expansion for your manufacturing venture.
Growing a business is hard see how digital marketing can do the work for you
---
Let's get to know
10 Best Digital Marketing Agencies in Fort Worth
1/10 agency
Address: 750 Saint Paul Suite 250, Dallas, TX 75201
Phone: (323) 240-3580
At the crossroads of creativity and innovation, Frontend Horizon rises as Fort Worth's premier creative hub. By seamlessly merging design prowess with user-centric solutions, they architect captivating web journeys that leave an indelible impact on audiences.
---
2/10 agency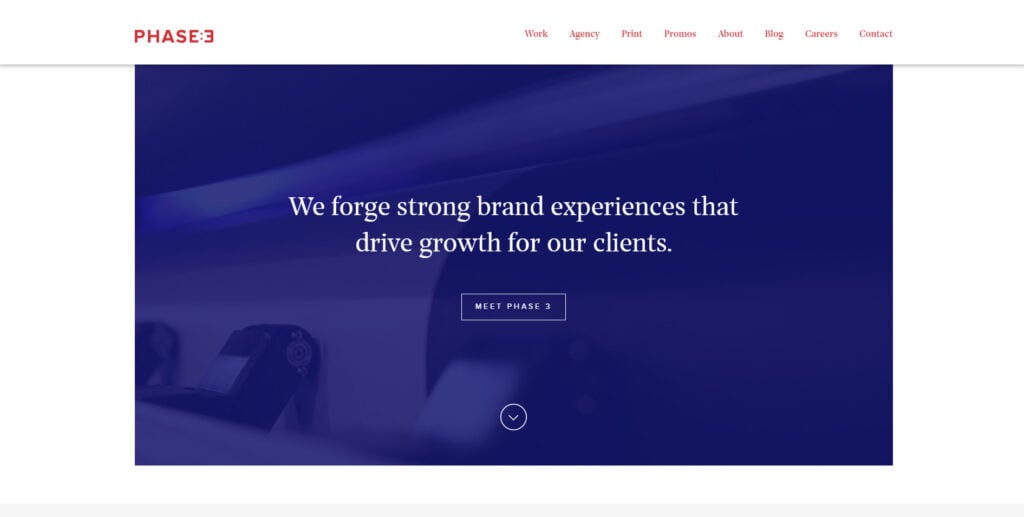 Address: 415 Regal Row, Dallas, TX 75247
Phone: (800) 232-5411
Anchored in Fort Worth's dynamic landscape, Phase 3 Marketing and Communications emerges as the driving force behind brands' comprehensive growth. Their result-driven strategies forge meaningful connections across platforms, propelling substantial expansion and influence.
---
3/10 agency
Address: 3322 Shorecrest Drive #225, Dallas, TX 75235
As Fort Worth's vanguard of innovation, Nativz channels unwavering passion into unleashing digital potential. Through strategies meticulously tailored to each brand, they amplify narratives, ignite brand stories, and guide a trailblazing journey towards unparalleled online success.
---
4/10 agency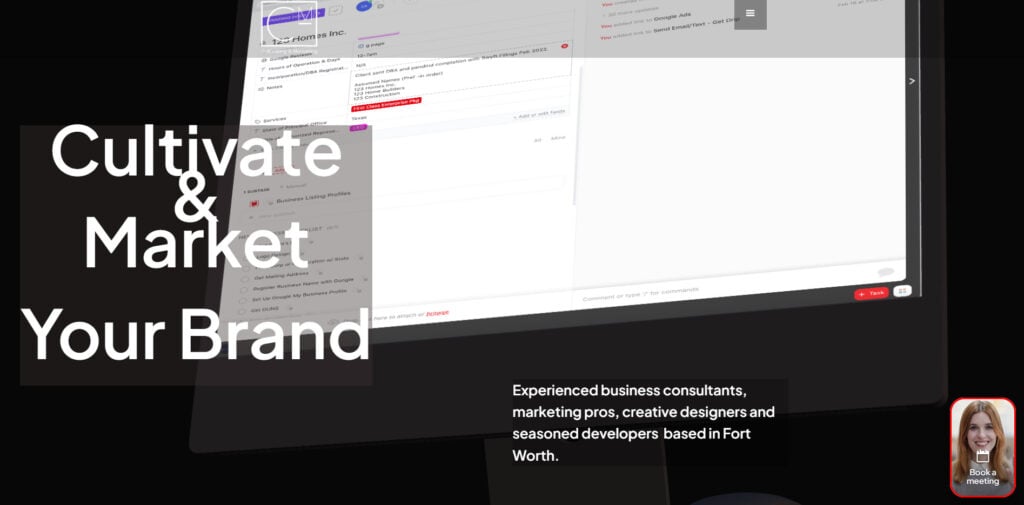 Address: 1660 South University Drive, Fort Worth, TX
At the heart of Fort Worth's business landscape, Cultivating & Marketing Professionals emerge as growth architects. Armed with a blend of expertise and strategic finesse, they cultivate brands, leveraging digital marketing to unlock pathways to success in an ever-evolving online realm. With an unwavering commitment to innovation, they steer businesses towards remarkable achievements.
---
5/10 agency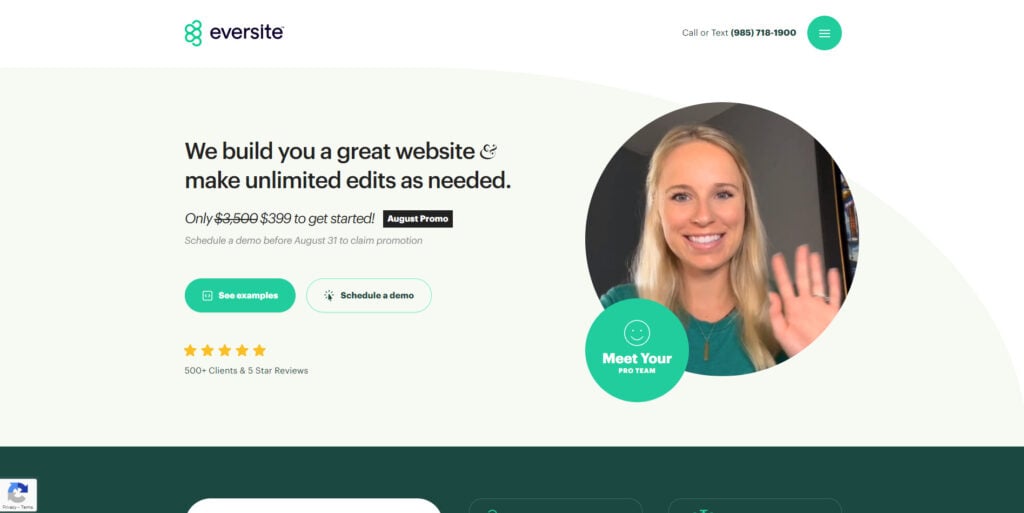 Address: 325 North St. Paul Street, Suite 3100, Dallas, TX 75201
Phone: (985) 718-1900
As Fort Worth's digital transformation takes center stage, Eversite emerges as a visionary architect of captivating online platforms. More than elevating brands, their creations seamlessly engage users with memorable experiences, expertly blending functionality and visual allure.
---
6/10 agency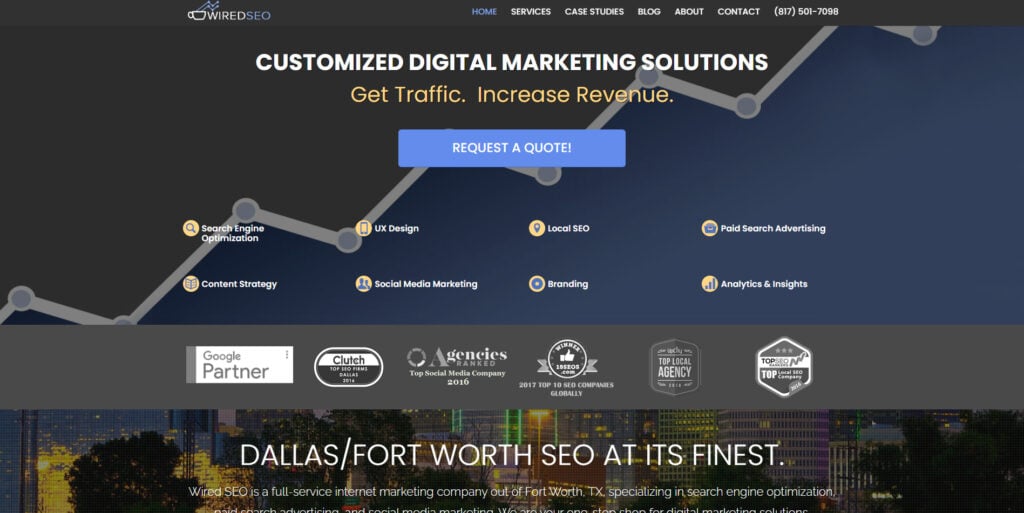 Address: 5208 Airport Fwy Suite 210, Fort Worth, TX 76117
Phone:

(817) 501-7098
Guiding Fort Worth brands toward digital prominence, Wired SEO Company isn't just an agency – it's an ally in online ascendancy. Their mastery of search algorithms propels businesses to the forefront through meticulous optimization, generating sustained, measurable success.
---
7/10 agency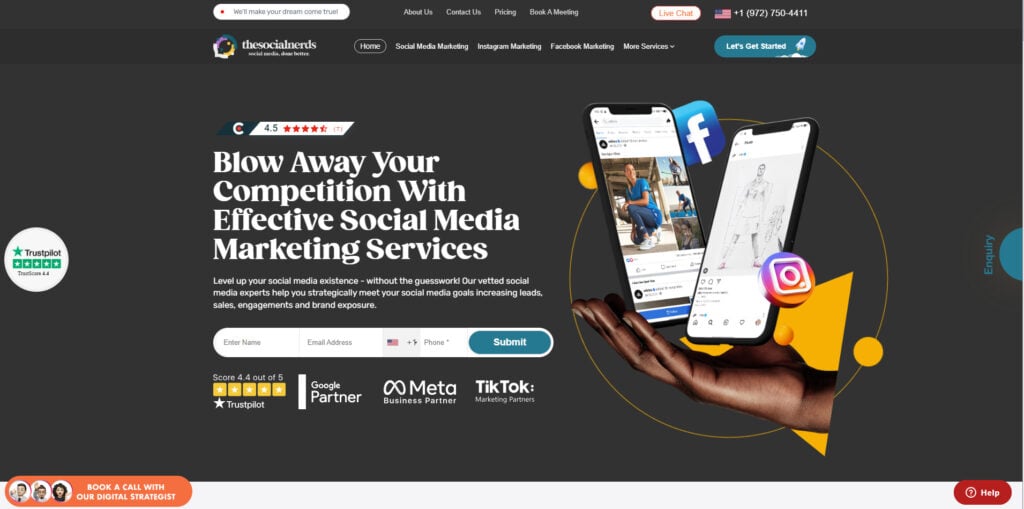 Address: 450 Century Parkway, Suite 250 Allen, TX 75013
Within Fort Worth's digital sphere, The Social Nerds craft social engagement artistry. Through their strategic, witty content, they cultivate vibrant online communities while fostering meaningful interactions that extend beyond the digital realm, leaving a profound impact.
---
8/10 agency
Address: 5220 Spring Valley Road, Suite 568, Dallas, Texas 75254
Phone: (214) 624-6328
Fort Worth's entrusted digital architect, ioVista, Inc. engineers holistic solutions seamlessly blending technical prowess with creative brilliance. Their dedication to propelling businesses across the digital spectrum ensures sustained success in an ever-evolving landscape.
---
9/10 agency
Address: North Richland Hills, Texas
Phone: (817) 523-8788
Empowering Fort Worth businesses with meticulously crafted, data-driven strategies, Sigmategy stands as the catalyst for optimizing digital landscapes. Their approach enhances visibility, engagement, and ultimately, profitability, setting a new standard for success.
---
10/10 agency
Address: 450 S Denton Tap Rd #1681, Coppell, TX 75019
Phone: (469) 428-7384
Bridging the gap between businesses and digital triumph, Connect Media Agency pioneers an era of online prosperity for Fort Worth enterprises. Their meticulously crafted strategies and engagement-focused campaigns forge connections that resonate, thrive, and drive lasting growth.
Need a high-performance website for your company?
Book a 15-min call to discuss
---
Leading Fort Worth Agency
Grow Your Fort Worth Business with Comrade
In search of a dependable digital agency to elevate your business? Comrade, a digital marketing agency located in Fort Worth, Texas, is here to provide assistance. Our extensive array of offerings encompasses SEO, paid advertising, web design, brand establishment, and tailored marketing strategies.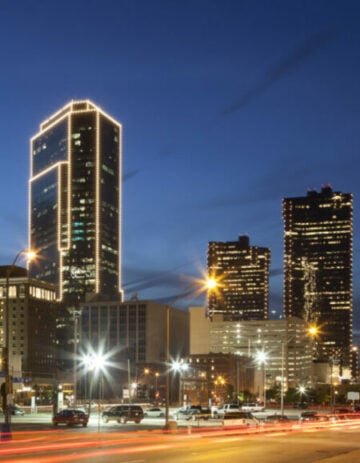 Nestled in the heart of Texas, Fort Worth boasts a vibrant and thriving atmosphere that captures the essence of both tradition and modernity. The city's current state showcases a robust economy, driven by a diverse range of industries and a dynamic business landscape.
Fort Worth's modern economy is a testament to its adaptability and resilience. The city is a hub for industries like aerospace, manufacturing, healthcare, and technology. Renowned companies like Lockheed Martin, American Airlines, and BNSF Railway call Fort Worth home, contributing to its economy.
The city's strategic location, coupled with its pro-business environment, makes it an attractive destination for entrepreneurs. Its accessibility to major markets and a skilled workforce creates a fertile ground for growth. Fort Worth's affordable cost of living and favorable tax incentives further enhance its appeal.
For those aspiring to start a business, Fort Worth offers ample resources and networking opportunities. The city fosters innovation through collaboration between academia and industry. With a mix of established corporations and a burgeoning startup scene, Fort Worth provides an ecosystem that nurtures new ventures.
With our committed outcomes and complimentary consultation, be confident that your business is well taken care of. Whether you operate an eCommerce platform, a small establishment, or a B2B/B2C enterprise, our proficiency ensures results. From legal practices to home improvement businesses and all that lies in the midst – consider your needs addressed!
---
Comrade is proud to serve local businesses in Fort Worth and surrounding areas:
Optimize your website, boost your business. Simple as that
Here's What Our Fort Worth Clients Want to Know
Can we outsource online marketing to a Fort Worth digital marketing company while still maintaining our brand voice?
Absolutely! At Comrade Digital Marketing Agency, we prioritize understanding your brand's unique voice and values. Our strategies are tailored to reflect your identity, ensuring that all marketing efforts maintain and amplify your brand voice.
What can a Fort Worth digital marketing agency help us with?
As a comprehensive digital marketing agency, Comrade can assist with a wide range of services. This includes SEO, content marketing, social media management, PPC advertising, website design and development, and email marketing, all customized to your specific business needs in Fort Worth.
How do we choose the right digital marketing agency in Fort Worth?
Choosing the right agency involves assessing your business needs, budget, and goals. At Comrade, we offer a free consultation to understand your requirements and propose a strategy that aligns with your objectives. Our proven track record in Fort Worth makes us a reliable choice.
What is the goal of search engine optimization in Fort Worth?
The goal of SEO is to improve your website's visibility in search engine results, driving more organic traffic to your site. For businesses in Fort Worth, this means optimizing for local search terms to attract a local audience. At Comrade, we offer specialized local SEO services to achieve this goal.