In today's digital age, healthcare organizations are constantly seeking innovative ways to capture the attention of their future patients. One such method that has emerged as a powerful tool is healthcare video marketing. Defined as the strategic use of videos to promote healthcare services, products, or campaigns, it has revolutionized the way healthcare professionals communicate with their patients and stakeholders.
The importance of video marketing in the healthcare industry cannot be underestimated. With the increasing popularity of online platforms and social media, videos have become a preferred medium for information consumption. They have the unique ability to engage, educate, and empower viewers, making them a perfect fit for healthcare marketing efforts. Whether it's a patient testimonial, a behind-the-scenes look at a medical procedure, or an animated explainer video on a complex health topic, videos have the power to convey information effectively, evoke emotions, and build trust.
In this article, we will explore 9 remarkable examples of healthcare marketing videos that effectively engage audiences, providing inspiration for healthcare marketers looking to elevate their marketing strategies to new heights.


Success Stories
Delivering Business Results: Our Digital Marketing Case Studies
Let's learn
Why Video Marketing Matters in Healthcare
Videos play a crucial role in enhancing healthcare marketing. Below are a few key reasons why healthcare marketing videos are essential for any healthcare organization:
Engaging Medium: Videos are more captivating than text-based content. Compared to reading blog posts or articles, people are more likely to watch videos because they are visually appealing and create a more engaging experience.
Patient Education: Videos serve as a valuable tool for educating patients about health conditions, treatments, and procedures. By leveraging videos, a healthcare organization can empower patients to make well-informed decisions regarding their healthcare.
Building Trust: Watching videos of healthcare providers gives patients a better understanding of the provider's personality and expertise. This leads to the establishment of trust and strengthens the patient-provider relationship.
Brand Promotion: Videos are a powerful means to promote your healthcare brand and showcase its offerings. By leveraging healthcare video marketing content, you can attract new patients and enhance brand awareness in the market.
Lead Generation: Videos can effectively generate leads for your healthcare business. You can utilize video-based lead generation campaigns, such as contests and giveaways, to capture potential customers and expand your patient base.
Examples of Effective Video Marketing in the Healthcare Industry
Here are a few examples of how the healthcare sector is using healthcare marketing videos effectively:
The Mayo Clinic's "Sharing Mayo Clinic" Series is a collection of videos that feature patient stories. These videos are a great way to connect with patients on a personal level and to show them the impact that Mayo Clinic has on people's lives. The series has been very successful in increasing brand awareness and patient engagement.
Johns Hopkins Medicine's "Behind the Bedside" Series takes viewers behind the scenes of Johns Hopkins Hospital. These videos give patients a glimpse of what it's like to be a patient at Johns Hopkins and to see the world-class care that is provided there. The series has been very effective in building trust and confidence among patients.
Cleveland Clinic's "Wellness Wednesdays" Series features videos on a variety of health topics, such as nutrition, exercise, and stress management. These videos are a terrific way for patients to learn about how to improve their health and well-being. The series has been very popular among patients and has helped to raise awareness of Cleveland Clinic's wellness programs.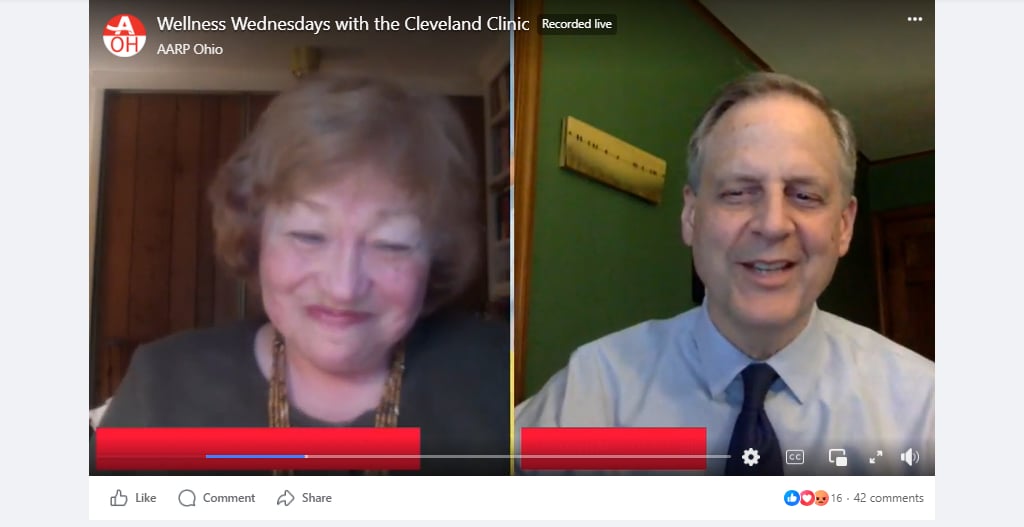 St. Jude Children's Research Hospital uses video to tell the stories of the children it treats and the research it does. These videos help raise awareness of St. Jude and inspire people to donate to the hospital.
The American Lung Association uses video to educate people about lung health and to raise awareness of lung diseases, such as asthma and COPD. These videos teach people about preventing lung disease and improving their lung health.
The American Diabetes Association uses videos to educate people about diabetes and to raise awareness of the disease, helping people manage their diabetes and live healthy lives.
Optum uses video to promote its telemedicine services and to educate patients about their health conditions. These videos make healthcare more accessible and convenient for patients.
Kaiser Permanente uses video to tell the stories of its patients and to highlight the quality of care it provides. These videos serve to build trust and confidence among patients.
UnitedHealthcare uses video to promote its preventive care programs and to encourage people to live healthier lives.
These are just a few examples of how healthcare marketing videos can be used effectively in the healthcare industry. As a digital marketing agency specializing in healthcare, we encourage you to explore the possibilities of video marketing. It's a powerful tool that can help you connect with patients, build trust, and achieve your marketing goals.
Unlock the power of video marketing for your healthcare practice with Comrade Digital Marketing Agency. Schedule a free consultation.
How to Create an Effective Healthcare Video Marketing Strategy
When it comes to healthcare marketing for healthcare professionals, utilizing impactful videos can make a significant difference. However, in order to be effective, it's important to create a well-thought-out video marketing strategy. Here are some tips for creating an effective healthcare video marketing strategy:
1/4 tip
1. Identifying the Target Audience
One of the first steps in creating effective healthcare marketing videos is identifying the target audience.
Who are you trying to reach with your videos? What are their needs and interests?
Understanding who your videos are intended for allows you to tailor the content to their specific needs and preferences. By identifying your future patients, you can develop videos that resonate with them and address their concerns directly.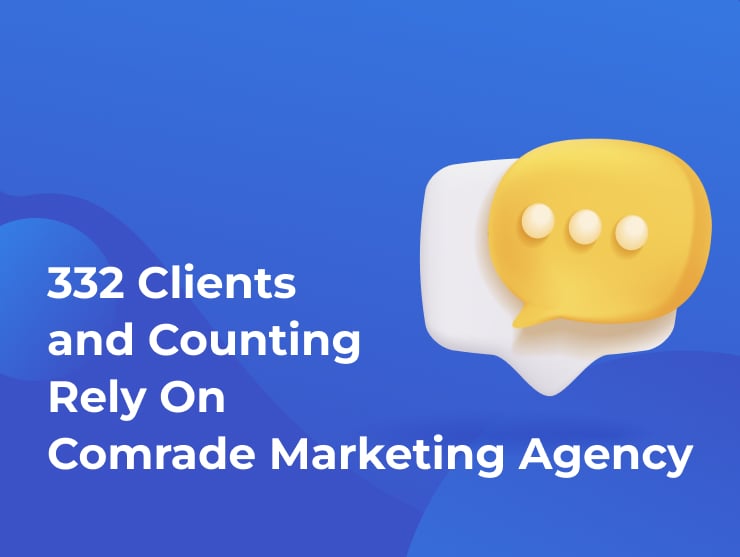 2/4 tip
2. Setting Clear Marketing Goals
Setting clear marketing goals is another crucial aspect of creating high-quality videos. Clearly defining your objectives ensures that your videos align with your overall marketing strategy.
What do you want to achieve with your videos? Do you want to increase brand awareness, generate leads, or educate patients?
Whether it's raising awareness about a specific healthcare issue or driving patient engagement, having concrete marketing goals in mind helps guide the direction and messaging of your videos.
3/4 tip
3. Crafting Compelling Healthcare Video Content
Your videos need to be engaging and informative in order to capture and hold your audience's attention. Here are a few tips for crafting compelling healthcare video marketing content:
Keep it concise. People have short attention spans, so make sure your online videos are no longer than a few minutes.
Use storytelling techniques. People are more likely to remember information if it's presented in a story format.
Showcase real patient stories. People can relate to real-life patient experiences, so provide real examples to connect with your audience.
Include educational content. Your healthcare videos should provide your audience with valuable information about your products or services.
Maintain visual appeal. People are more likely to watch a video if it's visually appealing. Use high-quality footage and graphics to give your videos a boost in marketing effectiveness.
Incorporate call-to-actions (CTAs). Tell your audience what you want them to do after watching your video. Do you want them to visit your hospital website, sign up for your email list, or call your office? Make sure your CTA is clear and concise.
Optimize for mobile viewing. More and more people are watching videos on their mobile devices. Make sure your video medical content is optimized for mobile viewing so that it can be easily watched on smartphones and tablets.
Add subtitles and captions. Not everyone is able to hear the audio in your healthcare marketing video. By adding subtitles and captions, you can make your videos accessible to a wider audience.
Use a variety of video styles. Don't just stick to one type of video. Experiment with different styles and formats to find what works best for your audience.
Test and analyze results. Once you've published your videos, it's important to test and analyze the results. See how well your marketing videos are performing and make adjustments as needed.
4/4 tip
4. Choosing the Right Video Platforms and Channels
Promoting and distributing your healthcare marketing videos is equally important in maximizing their impact. Utilize various marketing channels such as email newsletters, social media, and your website to showcase and share your videos. By strategically promoting your healthcare marketing videos, you can expand their reach and attract a wider audience.
There are a number of different video platforms that you can also use to distribute your healthcare videos.
YouTube is the most popular video platform in the world. It's a great social media platform for reaching a large audience.
Vimeo is a more professional video platform that's often used by businesses and organizations.
Facebook is a great platform for reaching people who are already familiar with your brand.
Twitter is a good platform for sharing short, snappy videos.
LinkedIn is a good platform for reaching professionals in your industry.
TikTok: TikTok is a short video platform that is especially popular among younger audiences. It's a good platform for sharing educational videos about health and wellness, or for creating fun and engaging videos that will help you connect with your target audience.
YouTube Shorts: YouTube Shorts is a new short video platform from YouTube. It's similar to TikTok, but it's integrated with YouTube, so you can easily share your Shorts on your YouTube channel.
When choosing the right video platforms and channels, it's important to consider your potential patients and your marketing goals. For example, if you're trying to reach a younger audience, you might want to focus on YouTube Shorts or TikTok. If you're trying to reach professionals, you might want to turn to LinkedIn.
Tips for Optimizing Healthcare Marketing Videos for Search and Conversion
To ensure that your marketing video on healthcare reaches the right audience and gets conversions, it is crucial to implement certain practices.
SEO Best Practices for Healthcare Video Marketing Content
Title optimization: Your video title is one of the most important factors for search engine optimization (SEO). Make sure your title is clear, concise, and includes relevant keywords.
Metadata: The metadata for your video, such as the description, tags, and category, can also help with SEO. Be sure to include relevant keywords in your metadata.
Keyword research: When you're creating your video content, it's important to do keyword research to find the terms that people are searching for on Google and other search engines. This will help you ensure that your videos are relevant to the search queries that people are using.
Creating video transcripts and captions: Video transcripts and captions can help improve the accessibility of your videos for people who are deaf or hard of hearing. They can also help with SEO by making your videos more searchable.
Optimizing Videos for Conversions
Calls-to-action (CTAs): As mentioned, a call-to-action (CTA) is a statement that tells viewers what you want them to do after watching your video. Be sure to include a clear and concise CTA in your videos.
Strategies for encouraging viewers to take the desired next steps: In addition to including a CTA, you can also use other strategies to encourage viewers to take the desired next steps. For example, you can offer a discount or promotion, or you can ask viewers to subscribe to your email list.
Lighting and Visual Quality: Proper lighting is crucial for creating visually appealing videos. Well-lit videos not only enhance the viewer's experience but also convey professionalism and credibility. Consider investing in good lighting equipment or shooting in well-lit areas to ensure your videos are visually pleasing and showcase your content effectively.
Clear Audio: High-quality audio is equally important as it ensures that your message is delivered clearly to the viewers. Poor audio quality can distract and discourage viewers from engaging with your video content. Invest in a good microphone or recording equipment to capture clear and crisp audio, eliminating any background noise or disturbances.
Get in touch to see how our video marketing solutions can take your business to the next level
Final Thoughts: The Impact and Potential of Healthcare Video Marketing
In conclusion, the impact and potential of healthcare video marketing are undeniable. Videos have the ability to connect with audiences on a deeper level, provide valuable information, and drive desired actions. Video marketing offers healthcare organizations an opportunity to truly engage with their audience, build trust, and establish their brand.
That's why it's vital for healthcare organizations to embrace video marketing as a powerful tool in their overall marketing strategy. By harnessing the potential of impactful videos, healthcare providers can effectively elevate their marketing efforts and bring about positive change in the industry.
If you need help harnessing the power of SEO as part of your marketing strategy, don't hesitate to reach out to our team at Comrade Digital Marketing Agency. We have the tools and expertise to help boost your marketing and increase your conversions.