In the midst of dramatic digital transformations, Pay-Per-Click (PPC) advertising has emerged as a potent tool to extend the reach of healthcare services and products. Leveraged by a staggering 78% of marketers, PPC advertising holds a prominent place in healthcare digital marketing strategies – getting services and products in front of millions of high-intent patients.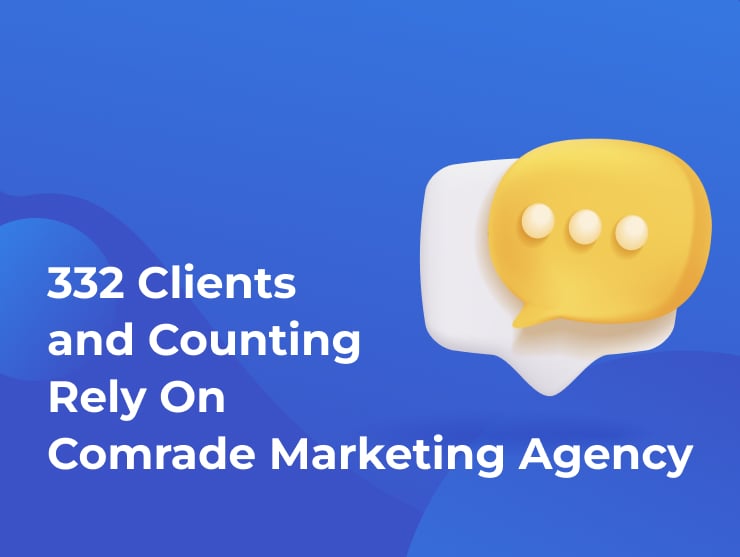 PPC, particularly on platforms like Google Ads, provides healthcare providers with a unique opportunity to enhance their online visibility. This method allows them to tailor-fit their audience targeting based on a range of factors like symptoms, conditions, and location. The beauty of PPC advertising lies not only in its capacity to bring an immediacy in audience reach but also in its capability to deliver the highest return on investment. Undoubtedly, when it comes to effective advertising that ensures superior audience targeting, few methods can rival the power of PPC.
In this guide, we will delve into Google Ads and how healthcare establishments can use this platform to elevate their PPC strategies, ensuring their services and products are visible to the right audience at the right time. It is time to transform those vital signs into vital clicks for a healthier online representation.
What Is Healthcare PPC Advertising?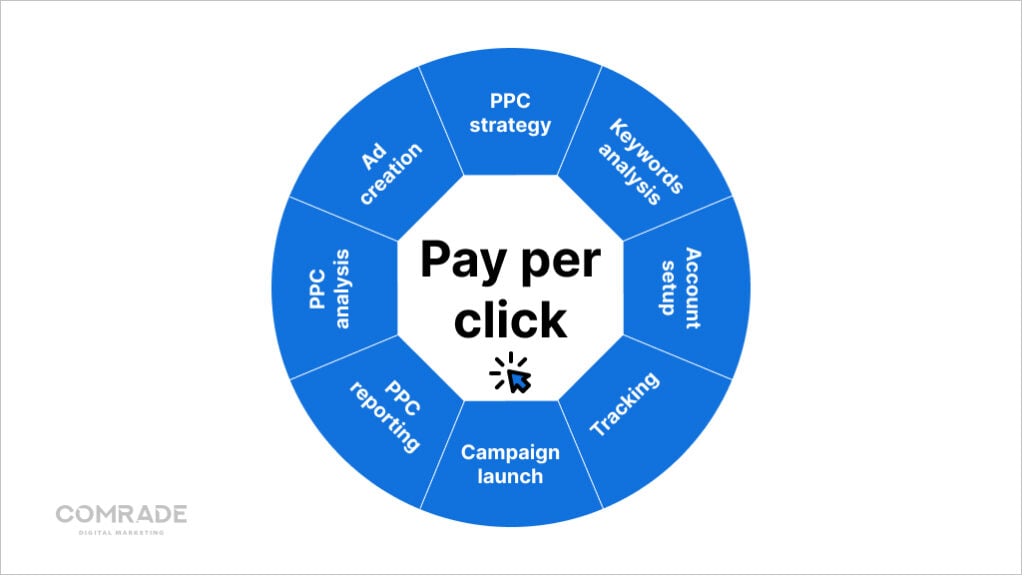 Pay-Per-Click (PPC), particularly when applied to healthcare PPC campaigns, is an advertising model that allows marketers to place ads on an ad platform, paying a fee each time their advertisement is clicked. Unlike organic traffic generation methods, PPC advertising ensures that your ad appears when specific keywords related to your healthcare services or offerings are searched, increasing the likelihood of higher conversion rates.
Google Ads, formerly known as Google AdWords, is one such advertising service developed by Google where advertisers bid on keywords to make their clickable ads appear in Google's search results. Understanding how Google Ads operates is key to leveraging it for healthcare advertising. Advertisers select keywords related to the healthcare sector to create advertisements that can appear in Google's search results. With this model of digital marketing, you only pay a fee when someone clicks on your advertisement. Essentially, it's a way of buying visits to your site, rather than "earning" them organically.
Healthcare PPC Main Goal
The goal of PPC is to lead users to click through to your website or a landing page where they complete a valuable action to enter the sales funnel, such as purchasing a product or requesting a quote.
Healthcare paid search is budget-friendly, giving you complete control over how much or little you wish to spend. Many healthcare institutions and practitioners use PPC ads because it yields 50% more conversions than organic traffic.


Success Stories
Delivering Business Results: Our Digital Marketing Case Studies
Why Is PPC Important for the Healthcare Industry?
A strong digital marketing campaign can continually be strengthened by healthcare marketing ads to increase visibility, bring more leads, and boost conversions. Pay-per-click advertising gives you complete control over your budget, targeting, and ad placements. You can reach your target audience on search engines, social media networks, and even email!
Paid ads are only displayed to potential patients who are already searching for the products or services you provide. Because these patients are actively searching for your healthcare products or services, they are much more likely to act. In this way, PPC accelerates your speed to market and significantly increases sales.
What Are the Benefits of Healthcare PPC?
Medical PPC advertising is a great way to get a return on your investment. You only have to pay for ads when someone clicks on them, which makes it a very effective form of advertising. Pay-per-click advertising can be very competitive, but if you use it correctly, it can be a great way to get more patients to your practice.
Accelerate revenue growth with expert digital marketing solutions
10 Healthcare Advertising Tips
Healthcare PPC campaign success comes down to profitability. Follow these tips to drive high-quality impressions, turn clicks into conversions, and enhance your online presence for long-term success.
1/10 tip
1. Research How Your Competitors Use PPC Advertising
Conducting a competitive pay-per-click analysis is an important strategic step in developing a winning advertising campaign in the healthcare industry. It provides a comprehensive picture of the pay-per-click landscape surrounding your products or services and reveals valuable insights into keyword usage and messaging that informs your overall targeting and bidding strategy. A competitive analysis will give you tools to optimize your paid search ads and beat your competition.
2/10 tip
2. Understand Search Intent for PPC Advertising for Healthcare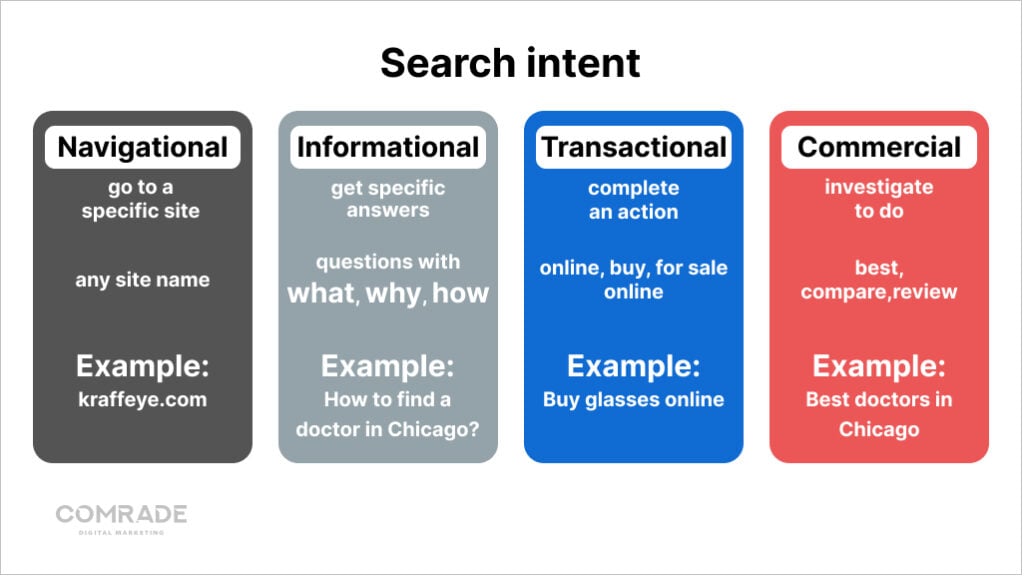 When it comes to healthcare advertising, understanding search intent ensures you target the most relevant keywords to reach your prequalified audience. Using the right keywords is essential because they help your ads appear in search results for relevant queries. Therefore, you always need to ensure your ads and their corresponding landing pages match your audience's informational, commercial, navigational, or transactional queries.
3/10 tip
3. Optimize Your Landing Pages for Better Healthcare PPC Advertising
Landing pages are created specifically for advertising campaigns and must be optimized with clear calls to action, so your target audience converts. Moreover, they should relate to your healthcare PPC ads. For example, if your ad is about eye tests, the landing page shouldn't advertise physiotherapy as this results in poor user experience.
4/10 tip
4. Enable Ad Extensions for Better User Experience
Ad extensions for Google healthcare marketing provide potential customers with additional information before they click on your ad. For example, if you operate in multiple locations, you can use a location extension to help users find your medical facilities faster. Implementing extensions increases your Ad Rank because it allows Google to showcase more relevant information to searchers.
5/10 tip
5. Leverage Responsive Healthcare PPC Ads
Responsive ads automatically adjust their size, appearance, and format to fit all devices, from smartphones to desktop PCs. Considering over 80% of internet searches occur on mobile, you want to do your best to make sure your Google Ads for healthcare work on whichever device potential customers use.
6/10 tip
6. Use Location Targeting to Get More Local Leads with Healthcare Paid Search
Location targeting lets you select specific locations where you want your ad to be shown, which is helpful for medical practitioners who operate in specific areas. Location targeting also allows you to relate your offerings in the language that resonates with local communities and therefore targets local qualified leads on a more granular and personalized level.
7/10 tip
7. Conduct Healthcare PPC Audits Regularly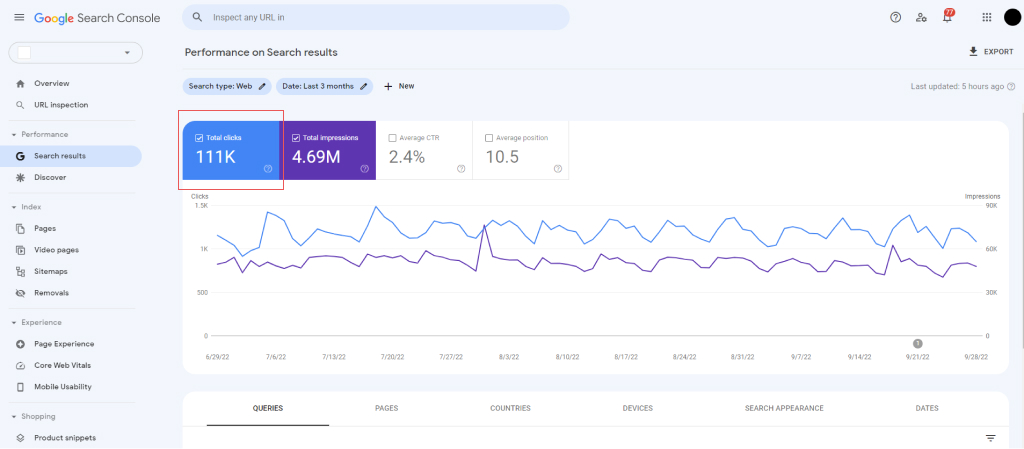 Regular advertising audits are essential for maintaining and optimizing PPC ads. By analyzing conversion rates, keyword performance, and other metrics, you'll know your campaign's strengths and weaknesses and understand how to restructure tactics to achieve success. More than that, audits also ensure the cost-effective use of human and financial capital.
8/10 tip
8. Choose the Right Keywords for Your Healthcare PPC Campaigns
Many healthcare practitioners and businesses fall into the trap of using general, overused, and ineffective keywords that devour their marketing budget. A better tactic is to use long-tail keywords since they're more specific, and so a narrower range of companies bid on them, which leads to less competition and increased click-through rates.
9/10 tip
9. Don't Forget about Negative Keywords
You can apply negative keywords to your PPC ad campaign to block your ads from showing up in search queries that include them. Negative keywords are an important part of any PPC campaign because they optimize results, save money and reduce unqualified leads, ultimately improving your ROI.
10/10 tip
10. Work on Your Healthcare Google Ads Quality Score
Google ranks the performance for each keyword your PPC ad uses. This is based on the quality of your landing pages, paired with your Google Ads. Healthcare ads with a high quality score indicate your landing pages and ads are relevant to each other and usually result in a lower cost per acquisition.
Growing a business is hard see how digital marketing solutions can do the work for you
The Final Tip: Supercharging Your Medical PPC with Comrade
Given the staggering volume of over one billion healthcare-related searches on Google every day, it's clear that healthcare advertising is a crucial aspect of improving both your bottom line and your community's health. As a premium digital marketing agency specializing in PPC advertising for healthcare, we are equipped to develop a robust strategy for you. Whether you need targeted PPC hospital ads or personalized PPC for doctors, we're committed to providing healthcare marketers with the best chance of enhancing their marketing ROI. Hire us to supercharge your healthcare advertising with our expert PPC strategies!