Healthcare practices abound, but few have healthcare digital marketing strategies and websites that truly accommodate their patients' needs. In today's day and age, hospital/healthcare website design needs to be able to perform countless functionality (like access to scheduling and appointment-booking) and feature a ton of information.
In this article, we'll delve into the key components of the best healthcare website designs. From search engine optimization strategies to high-quality, relevant content, mobile-responsive design, and clear calls to action, we'll explore each element in detail.
We'll highlight the importance of user-friendly appointment scheduling systems, secure patient portals, and accessibility features of a medical website design. We're also going to go through the role of social media integration and responsive customer support in improving patient engagement.
But that's not all—we've also compiled an exclusive list of some of the most impressive healthcare websites out there. These shining examples showcase how these critical elements come together to make healthcare companies create a seamless, informative, and engaging online patient experience.


Success Stories
Delivering Business Results: Our Digital Marketing Case Studies
The Best Healthcare Website Designs
1. Cardio Care
Cardio Care is an innovative medical practice focusing on, well, you guessed it, cardiovascular healthcare. This well-known East Coast clinic with multiple locations focuses on cutting-edge technology and offers patients access to a range of features to manage their health records, schedule testing, access results, and more. A modern, high-performance interface is user-friendly and helps people become acquainted with Cardio Care's range of services, its service providers, and even reviews about specific procedures.
2. Grand M
The website for this international medical center showcases the best medical website design, providing up-to-date information about the latest advancements in healthcare. The simple yet elegant design ensures a user-friendly and engaging experience for visitors seeking health information.
3.William Bee Ririe Critical Access Hospital & Rural Health Clinics
This healthcare website design for William Bee Ririe Critical Access Hospital focuses on providing essential medical information and services to its community. With a clean and user-friendly interface, visitors can easily navigate through the site to access healthcare resources and learn more about the hospital's specialized medical services.
4. Steps 2 Walk
Steps2Walk is a noble not-for-profit organization that specializes in complex foot surgery cases in regions where the healthcare system is underdeveloped. With proper expertise in healthcare web design, crucial information is presented about the organization to engage potential patients, donors, and sponsors in regions with underdeveloped healthcare systems. Steps2Walk website serves as a valuable resource, advocating for accessible and high-quality healthcare services for all.
5. Mayo Clinic
The Mayo Clinic needs no introduction, it's one of the top hospitals in the country. The website, known for its exceptional healthcare website design, offers an easy-to-navigate platform for both patients and individuals seeking comprehensive healthcare information in the healthcare industry. With a commitment to clinical practice, education, and research, and providing expert, whole-person care, Mayo's website is easy to navigate.
6.Living Well Dental
Living Well Dental's healthcare web design focuses on creating a welcoming and inviting environment for patients seeking dental care. The site offers detailed information about dental procedures, patient testimonials, and appointment scheduling options. The stylish design and easy navigation make it one of the best healthcare website designs in the dental industry.
7. Cleveland Clinic
Cleveland Clinic is a nonprofit multi-specialty academic medical center that integrates clinical and hospital care with research and education. The website is an exemplar of healthcare website design and offers appointment scheduling and valuable healthcare information, supported by a blog and online virtual visits.
8.Kraff Eye Institute
Kraff Eye Institute's website design for healthcare emphasizes their expertise in vision correction procedures. Through detailed content, interactive elements, and before-and-after images, the site effectively showcases their commitment to providing state-of-the-art eye care services. This medical website design effectively presents the institute as a trusted and reliable source for vision correction solutions.
9. Rush
Rush is an academic and healthcare powerhouse at the forefront of medical advancements. The website, a prime example of healthcare web design, seamlessly connects patient care, education, research, and community partnerships in one accessible platform. Discover the cutting-edge services and resources by navigating this thoughtfully designed website.
10. Duke Health
Duke Health is a top-notch healthcare facility dedicated to excellence in patient care, healthcare service, education, and research. Their informative website, featuring excellent healthcare website design, caters not just to patients but also to individuals seeking comprehensive healthcare information, education, and research programs.
11. LiceDoctors
Lice Doctors' medical website design offers a comprehensive and informative platform for customers seeking professional lice treatment. The website showcases their expertise in eradicating head lice and provides educational resources for parents and caregivers. With a simple and intuitive layout, this healthcare web design delivers an exceptional user experience.
12. Stanford Health Care
Stanford Health Care's eye-catching design distinguishes it from many other websites. The website design has a lot to offer, too: video stories and specific information that fosters confidence and education in the site's visitors.
13. Cedars Sinai
Cedars Sinai is a nonprofit academic healthcare organization that is setting new standards for quality and innovation in patient care. Healthcare web design presents information in easily digestible blocks, serving as an invaluable resource for potential patients and those seeking accurate healthcare information.
14. The Spine Hospital
The Spine Hospital is dedicated to the evaluation and management of patients with conditions of the spine and spinal cord. The minimalist website design, combined with high-quality media, directs visitors' focus to the most important aspects of our exceptional healthcare services.
15. Boston Medical Center
Boston Medical Center exemplifies a user-friendly and well-designed website, showcasing some of the best healthcare website design out there. They provide detailed and comprehensive information on a wide range of healthcare services. Whether you're looking for primary care, specialized treatments, or educational resources, this website is your one-stop shop for reliable and accurate healthcare information.
16. Northwestern Medicine
Northwestern Medicine sets the standard for a well-thought-out medical website design. With a commitment to providing the most advanced healthcare services, the website offers exceptional functionality and engaging animated infographics to inform and captivate users.
17. Ann & Robert H. Lurie Children's Hospital of Chicago
Ranked as the best children's hospital in 2020-21, this provider of superior pediatric care showcases a website that embodies its mission. With a family-friendly design and the best healthcare website design, this medical site is a must-see resource for potential patients and those seeking comprehensive healthcare information.
18. Johns Hopkins Medicine
The mission of Johns Hopkins Medicine is to improve the health of the community and the world. With a website that offers great functionality and the best healthcare website design, it provides visitors with extensive information on its education services, groundbreaking biomedical research, and patient-centered medicine.
19. The University Hospital Zurich
The University Hospital Zurich is one of the most respected medical organizations, providing fundamental care and cutting-edge medicine. Their minimalist website design focuses on its core services while offering the best healthcare website design to optimize the user experience.
20. Mount Sinai
With a simple and elegant design, Mount Sinai sets the stage for visitors to easily find all the information they need. Mount Sinai demonstrates some of the best healthcare website design on the web, and serves as a comprehensive resource for information on research, patient care, and education across a range of specialties.
What Makes a Good Healthcare Website?
Many healthcare websites strive to be easy to use, informative, and trustworthy for both prospective patients and medical practitioners. These platforms play a crucial role in providing the necessary information for informed healthcare decisions.
In this section, we will explore what makes a good healthcare website, we'll discuss the key elements that contribute to a successful website.
Let's dive in and discover how you can create a standout healthcare website that meets the needs of your audience.
Optimized for Search Engine Visibility
The website should be optimized for search engines so that it can be easily found by prospective patients. This includes using relevant keywords throughout the content, as well as optimizing the title tags and meta descriptions.
Targeted keywords: The website should use keywords that are relevant to the services offered by the healthcare provider. These keywords can be identified using keyword research tools.
Meta tags: The website's meta tags should include relevant keywords. Meta tags are the snippets of text that appear under the website's title in search engine results pages.
Descriptive page titles: The website's page titles should be descriptive and include relevant keywords. Page titles are the text that appears at the top of a web browser when a page is loaded.
Incorporate locally relevant content: Location-specific healthcare services and contact information can assist in attracting prospective patients in the area.
Relevant and Useful Healthcare Website Content
An effective medical website design includes relevant and high-quality content that addresses the needs and interests of its target audience. It should provide comprehensive information about the healthcare services offered, medical conditions, treatment options, and healthcare providers' credentials.
Engaging articles: The website should include engaging articles that are informative and interesting to read. These articles can help to attract and retain visitors to the website.
Patient testimonials: Patient testimonials can also be a valuable way to provide prospective patients with real-world examples of the healthcare provider's services.
Mobile Responsive Website Design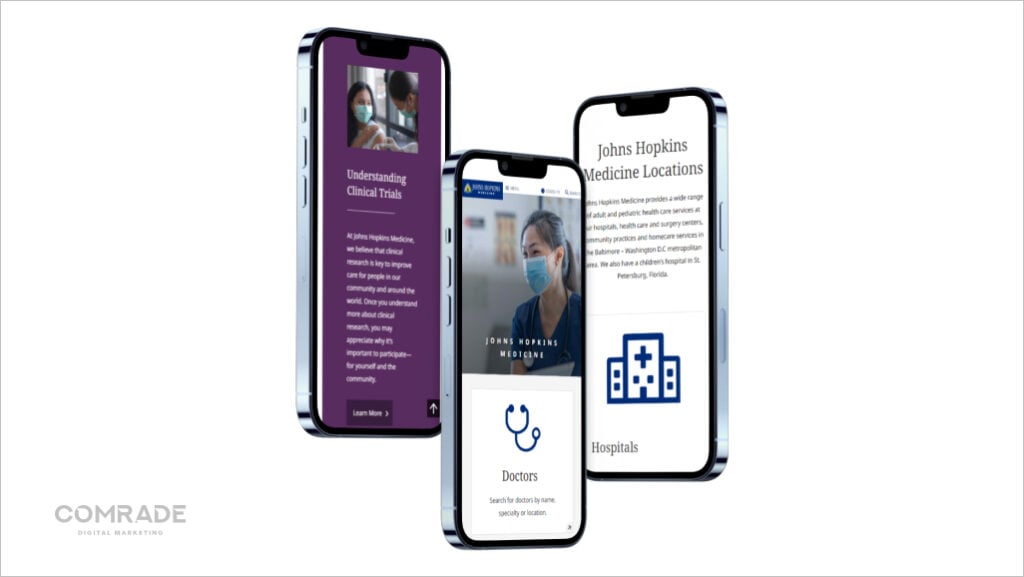 In today's digital age, many people access the internet through their mobile devices. A good healthcare website design ensures that the site is fully responsive and optimized for mobile devices. This helps prospective patients easily access the website, navigate its pages, and find the information they need, regardless of the device they are using.
Clear Calls-to-Action
The website should have clear calls to action that encourage visitors to take the desired action, such as booking an appointment, requesting more information, or making a donation.
Appointment booking: The website should have a user-friendly and intuitive appointment booking system. This will make it easy for prospective patients to book appointments online.
Inquiry forms: The website should also have an inquiry form that prospective patients can use to request more information.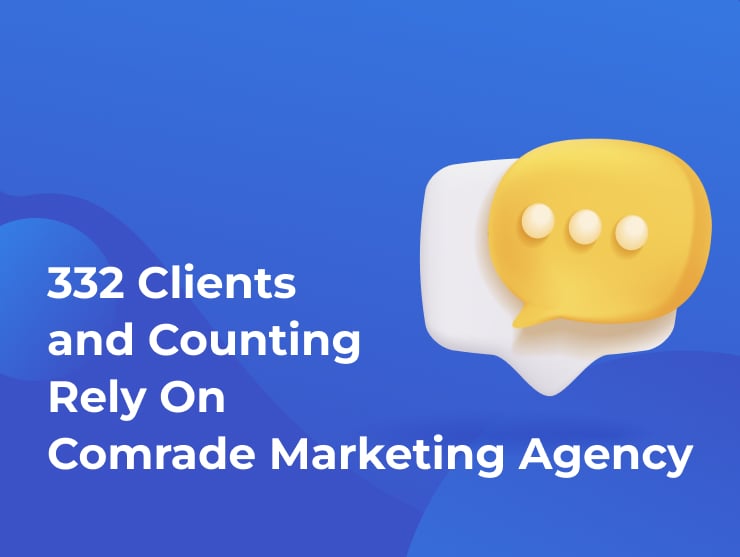 Easy Appointment Scheduling
A good healthcare website should have a user-friendly and intuitive appointment scheduling system. This allows prospective patients to easily book appointments online, saving them time and effort. Here are some features that can be implemented to enhance the appointment scheduling process:
User-friendly calendar: The appointment scheduling system should have a user-friendly calendar that allows patients to easily see the availability of different healthcare providers.
Availability updates: The appointment scheduling system should be updated in real-time so that patients can see the most up-to-date availability information.
Reminder notifications: The appointment scheduling system should send reminder notifications to patients so that they don't forget their appointments.
Secure Patient Portals
Healthcare websites that provide secure patient portals offer a valuable tool for patients to access their medical records, view test results, and communicate with their healthcare providers. Ensuring that the patient portal is encrypted and meets industry standards for data security is crucial in maintaining patient confidentiality and trust.
Accessible Healthcare Website Design for All Users
A good healthcare website design should prioritize accessibility to accommodate users with disabilities or impairments. Here are some features that can be implemented to make the website more accessible:
Alt-tags: Alt-tags should be used for all images so that users who are blind or visually impaired can understand the content of the images.
Clear and legible fonts: The website should use clear and legible fonts that are easy to read for people with vision impairments.
Color contrast considerations: The website should use a high-contrast color scheme so that users with vision impairments can easily distinguish between different elements on the page.
Keyboard navigation: The website should be designed so that it can be navigated using only a keyboard, so that users who cannot use a mouse can still access the content.
Integration of Social Media
Integrating social media platforms into a healthcare website can help enhance engagement and reach a broader audience. By incorporating social media sharing buttons, healthcare providers can encourage visitors to share valuable content and information with their networks, increasing the website's visibility and promoting community engagement.
Responsive Customer Support
A reliable healthcare website design should offer responsive customer support channels. This can include live chat, email, or a dedicated phone line to address patient inquiries and concerns promptly. Here are some reasons why responsive customer support is important:
Builds trust: Responsive customer support helps build trust with patients and assures them that their needs will be met effectively.
Resolves issues quickly: Responsive customer support can help resolve issues quickly, which can improve the patient experience.
Improves satisfaction: Responsive customer support can improve patient satisfaction, which can lead to repeat business.
Need a high-performance website for your company?
Book a 15-min call to discuss
Your Next Step Towards the Best Healthcare Website Designs
Having a dynamic and user-friendly healthcare website isn't just an option—it's a necessity. Your online presence should reflect the quality, dedication, and professionalism of your healthcare services. As we've seen from our list of the best healthcare websites, success lies in a blend of accessible design, informative and trustworthy content, easy navigation, and engaging features like social media integration and responsive customer support.
However, designing such a website requires expertise and a deep understanding of both healthcare and digital marketing. That's where we come in. Our dedicated team is skilled at creating healthcare websites that are not only visually appealing but also functional, optimized for search engines, and designed with patient needs in mind. We believe that a great healthcare website is more than just an online brochure—it's an interactive platform that connects you with patients and provides them with the necessary tools and information to make informed healthcare decisions.
Contact us today to learn more about our healthcare website design services and let us help you create a website that stands out as one of the best in the industry. Together, we can make healthcare more accessible, informative, and patient-centered.
Frequently Asked Questions
In what cities do you operate?