How High-Performance Attorneys Earn $500K/Year or More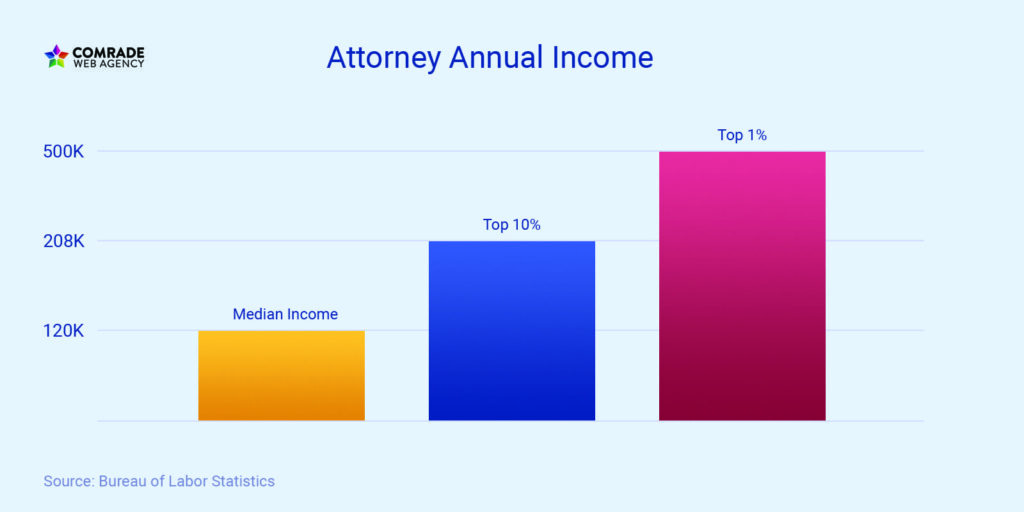 Are you an attorney? Do you practice bankruptcy, personal injury, or any other consumer-facing law? If you are, I bet that you make less than $500K per year. How do I know? Well, according to the Bureau of Labor Statistics, the median income for attorneys in the US is less than $120K. The top 10% make over $208K. However, the top 1% of attorneys make $500K or more per year. How come the top 1% do so much better than the rest? What makes them high-performance attorneys? Are they 4 times smarter than you? Impossible! Four times more experienced? Probably not! Do they work four times harder? No way! What makes them so much better than you at making money? They figured out something that most attorneys simply do not know. Or they do know but have not executed on it properly. What is it? It is a simple marketing formula that gives them an unfair advantage, so they can live in the houses they want, drive the cars they want, and not worry about finances as much. Want to know more? Do you need a good legal marketing services for your business? Then schedule a free consultation today.
5-Step Marketing Formula
#1. High-Performance Website
Yes, you already have a website. Every attorney and every firm out there has a site. However, we are not talking about any old website. We are talking about a high-performance website.
What is the difference between a traditional and high-performance site?
Traditional websites attract some visitors, and maybe, just maybe, convert a few visitors into clients. However, they do not do it very well! Think about a scrawny 12-year old kid competing against a high-performance athlete. How well does that work?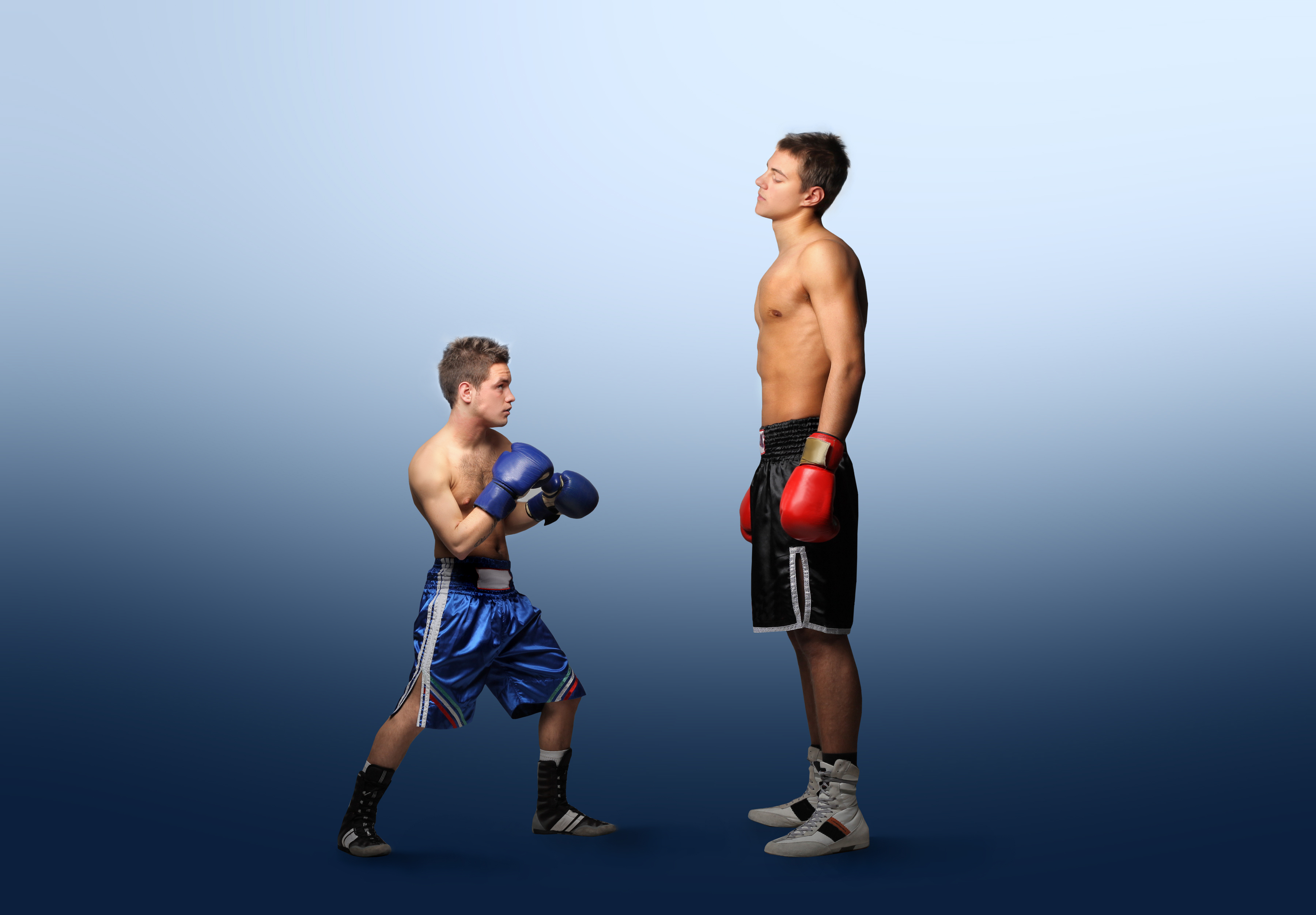 Not very well! It is the same thing with websites.
Not all websites are created equal. What makes some sites perform better than others?
If you open Google right now and search for a personal injury attorney near me, you will see approximately 20 results.
They include 4 paid results, some directory results, and 10 organic results.
Most results will look about the same. Yes, there will be different pictures for different people, and some words will be different. However, they will be about the same.
One or two will really stand out! Images will be better! Content will be more polished! CTA's will be better! Everything about them speaks to how the quality of their site above and beyond what their competition does.
Those are the high-performance websites. They have a number of finite characteristics that make them so much better than the rest. They convert better than others and attract more attention.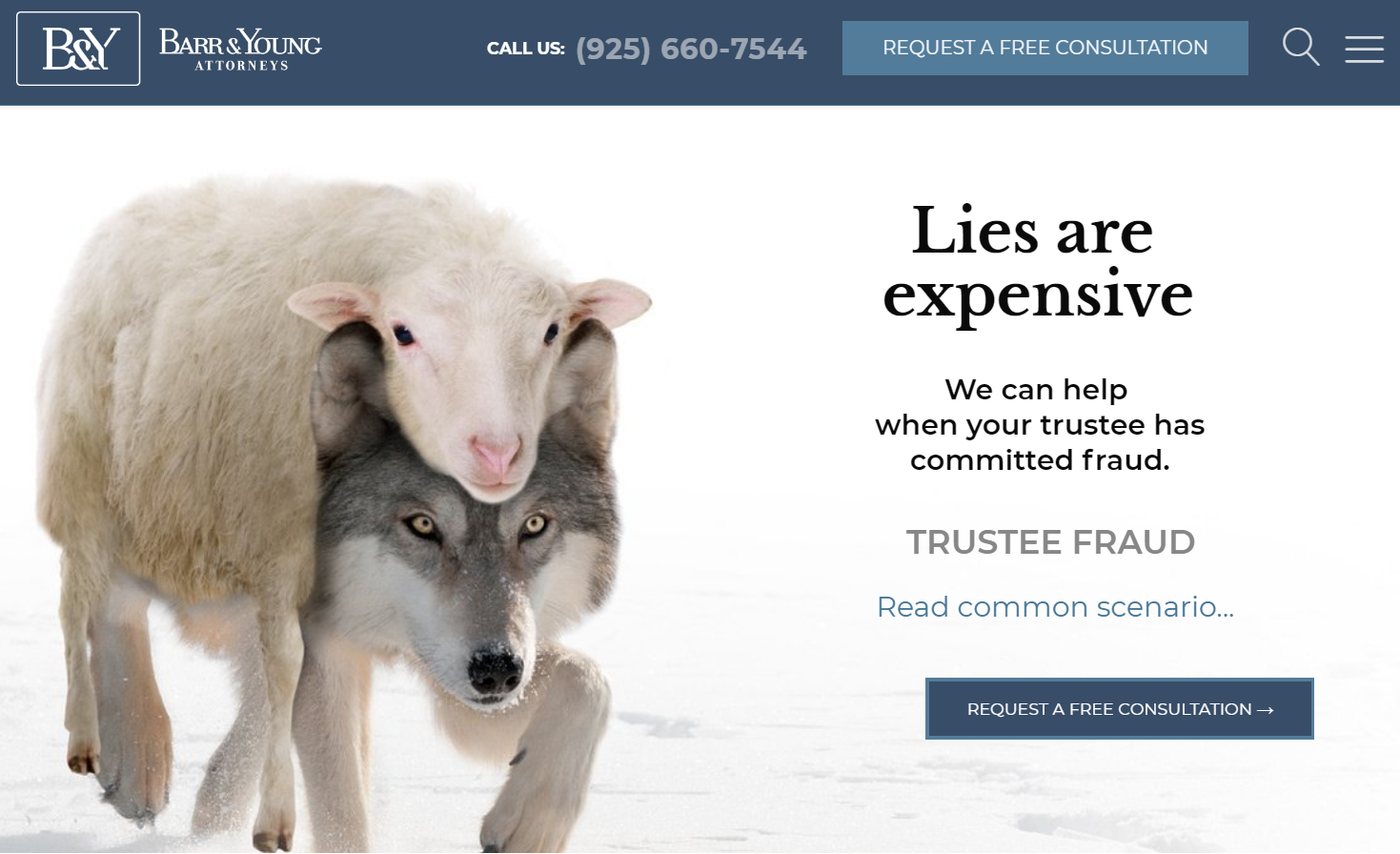 #2. High-Performance Content
They have content that draws in the right people organically. What do we mean by that? Every website has content. However, are those words optimized for search engines. Do prospective clients use those phrases to look for companies? Maybe? Maybe not!
The attorneys who deliver all the right traffic and convert that traffic have high-performance content that attracts and converts.
#3. Optimized Ads
Most attorneys whether you know it or not, the ones who make the big bucks spend money advertising. That does not mean referrals are not important.
From our experience working with high-performance attorneys, about a third of their business comes from referrals. The rest comes from organic search and paid search, which is distributed about equally.
Why does some paid search work really well, and some does not? The reason is that high-performance attorneys know they need to invest in the right keywords to draw in the right people. Otherwise, their ads will not work.
Additionally, their marketing companies know how to focus on what the right words, people, and website pages they need to use to convert prospects to clients. Getting the right combination is something many attorneys miss.
You look at most attorneys with their bland websites and bland words that everyone else uses. They might have a few case studies, but they do NOT include enough to inspire prospects to work with them. Even worse, many attorneys do NOT use any case studies or reviews.
Note: we cannot give you legal advice. Nor should we, since you are the attorney. We know that some bar associations have specific rules prohibiting you from including reviews or case studies on your website. If you are in one of those states, do not take this advice.
For all other attorneys, it is a crime not to have reviews and case studies on your website. Definitely, have reviews on Avvo and Yelp. Then include even more reviews on your site. Reviews and case studies are a testimony to the quality of work that you do. When visitors come from your ad, they need to want to know you can help them. Testimonies make your case.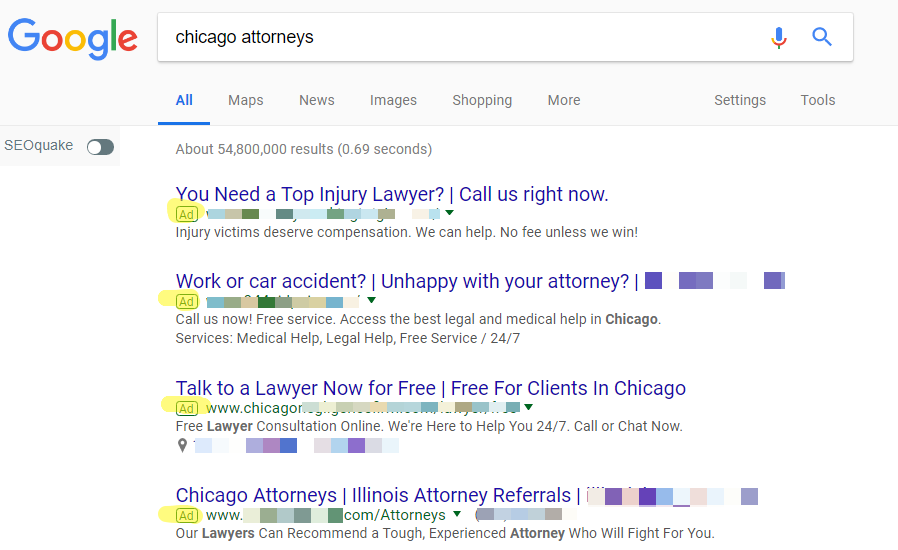 #4. Reviews and Listings
Beyond just your website, you need reviews and listings in the right places, so your potential clients can find you everywhere. Yes, the majority of traffic will find you on Google.
However, like we mentioned previously, people look at reviews on sites like Avvo and Super Lawyers where high-performance attorneys are featured. You need to make sure you are featured on these websites because some traffic will undoubtedly come from there.
High-Performance attorneys know one thing better than the rest. They do NOT discriminate where they get their traffic. Business is business; clients are clients.
High-performance attorneys have an omnipresent strategy. That means wherever a potential client is looking for help in their sphere; they are there. They have their reviews, their optimized content, and optimized ads. They have it all!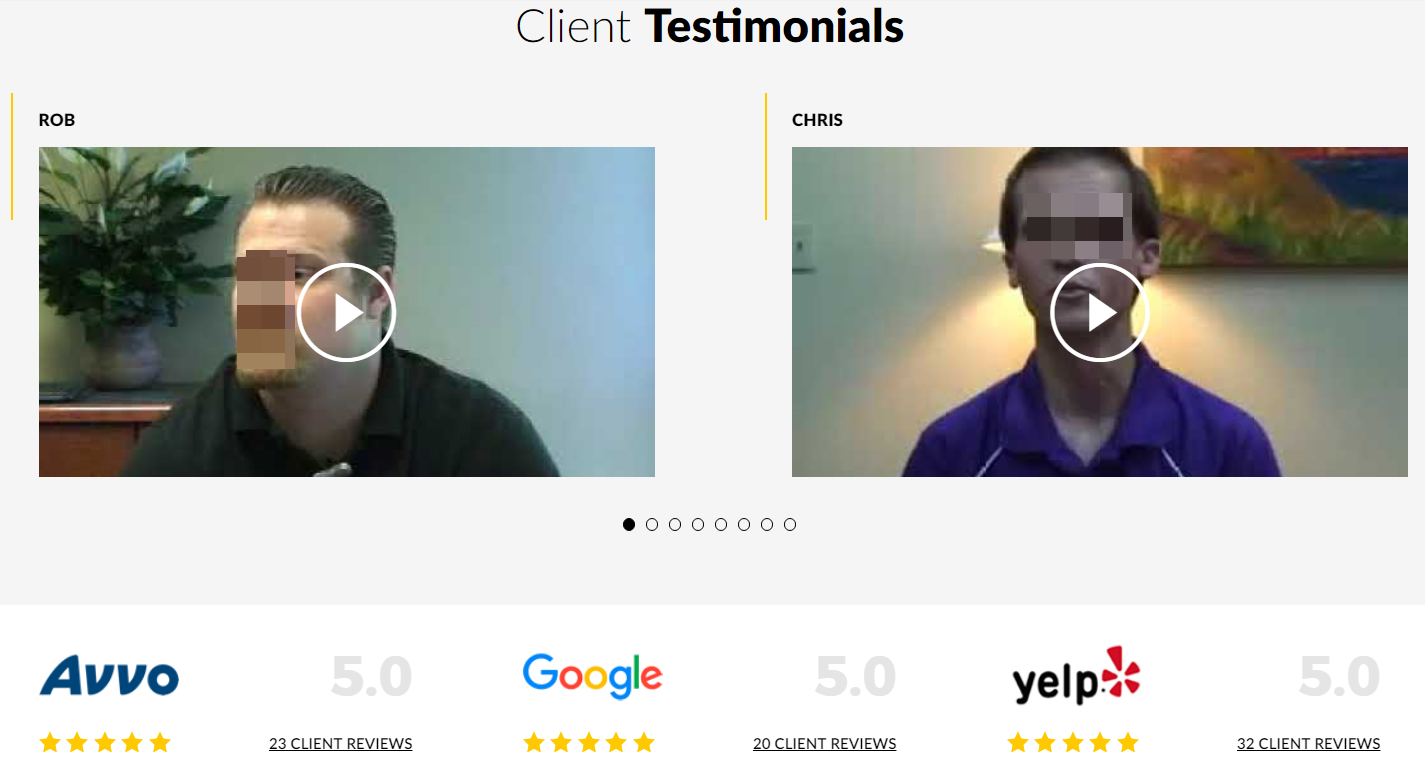 #5. Manage Your Reputation
High-performance attorneys are absolutely vigilant about how they manage their reputation online. Think about it this way!
What if you look for an attorney and found a few websites for attorneys who practiced in the same field. Next, you start looking at reviews. You discover attorney A has 42 reviews, while Attorney B only has 2 reviews. Who would you use?
You are probably leaning towards the one with 42 reviews. That is the number one strategy for attorneys who make half a million or more. They carefully manage their reputation.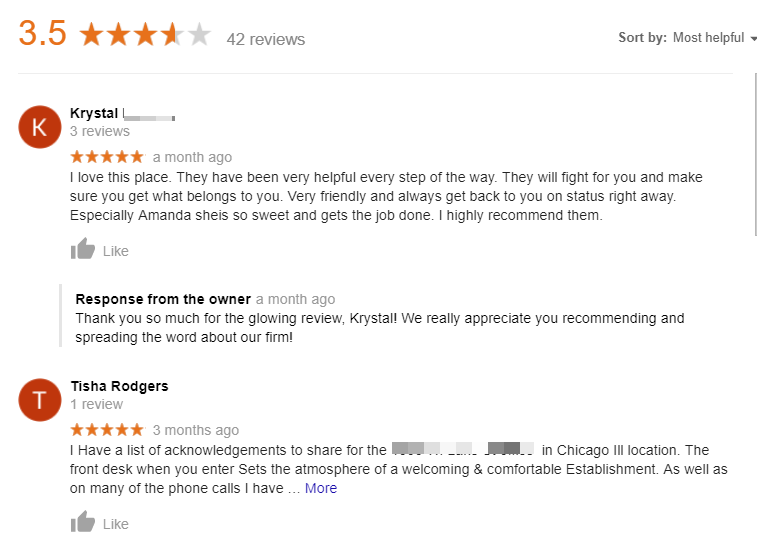 Recap!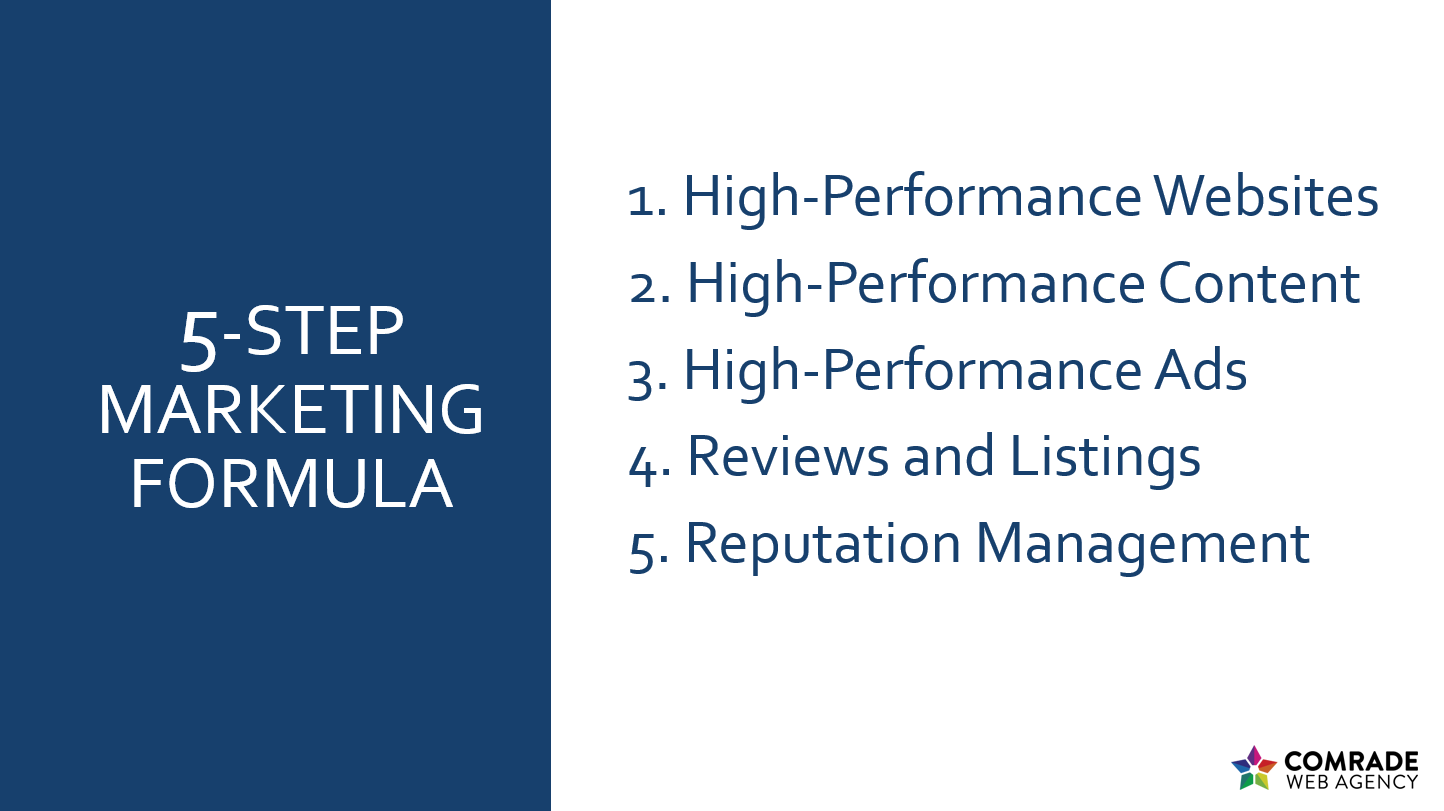 How can we help you get the results you want?
The reason we shared all of this with you, is because we have quite a few attorney-clients who do make over $500K. Additionally, it is our business. We want to create more of these success stories.
Complete the form below. We will not just reach out to you but will create a detailed report that analyzes your website, digital eco-space (including competitive research), assessments, and recommendations you can do yourself, and ways we can help you as well.
Take action now! Receive your free audit!
Written by:
Comrade Web Agency