Any digital marketing agency for lawyers will tell you to do inbound marketing, but we'll tell you how to do inbound marketing.
The question we're often asked by many law firms is: "What should we write to get as many leads to our website as possible?" The answer is: All your content marketing efforts should be premised on an inbound marketing strategy.
Digital marketing agencies wax lyrical about the benefits of inbound marketing, yet many law firms don't know how to implement it. If you're one of them, you've arrived at the right place.
In this blog, we'll explain what inbound marketing is and share some best practices to help you get new clients.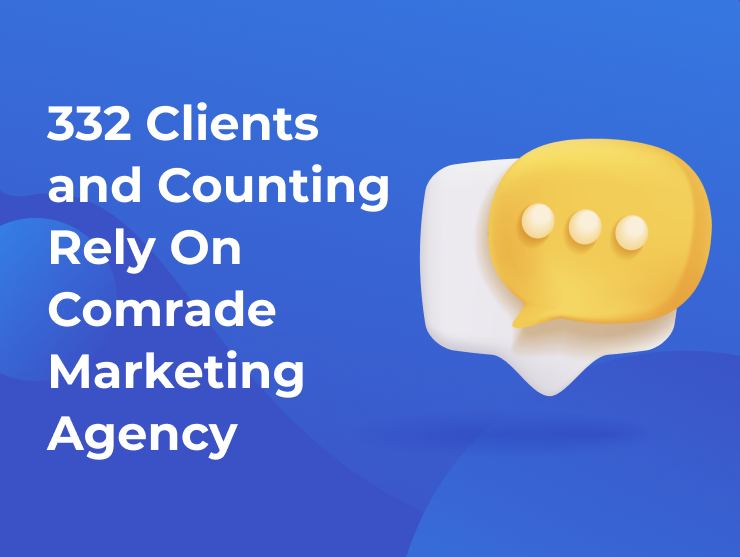 What Is Inbound Marketing for Law Firms?
The global leader of inbound marketing, HubSpot offers this definition of inbound marketing:
"Inbound marketing is a business methodology that attracts customers by creating valuable content and experiences tailored to them. While outbound marketing interrupts your audience with content they don't always want, inbounding marketing forms connections they're looking for and solves problems they already have."
In essence, traditional or outbound marketing brings your offering to your client base, whereas inbound marketing brings your prospects to you. Inbound marketing strategies include content marketing, pay-per-click advertising (PPC), and search engine optimization.
These marketing strategies are designed to "pull" prospective customers at their exact moment of intent.
Let's illustrate how inbound marketing strategies generate more leads with a little story…
An Example of Inbound Marketing in Practice
At Comrade Digital Marketing, we pride ourselves on delivering personalized solutions for our clients, including Stracci Law Group. Through our inbound marketing strategy, we tackled their marketing challenges head-on, saving them money and increasing their online visibility.
Our journey began with thorough keyword research, tailoring the law firm's website content to rank higher on search engines. By targeting relevant keywords in their practice areas, we attracted organic traffic and reduced their reliance on costly paid advertising.
But that's not all – our content marketing strategy was the real game-changer. We crafted informative and engaging blog posts, articles, and videos, showcasing Stracci Law Group's expertise. This not only built credibility but also attracted potential clients actively seeking legal advice.
Through compelling calls-to-action and lead capture mechanisms, we converted visitors into leads, bolstering their client base. The results were undeniable – an astounding 262% increase in client inquiries and a remarkable 547% surge in organic traffic.
Inbound marketing has the power to revolutionize law firms, just like Stracci Law Group. Discover how Comrade can tailor an inbound strategy to elevate your firm's success.
Success Stories
Delivering Business Results: Our Digital Marketing Case Studies
Let's get to know
Types of Inbound Marketing for Lawyers
Inbound marketing content material builds trust with high-quality leads who demonstrate an active interest in your law firm. The type of content you create depends on where your qualified leads are online, and at what stage they are at within the sales cycle.
Inbounding marketing generates leads because it attracts, delights, and engages customers. It can take many forms, such as:
Blogs
Infographics
White papers
E-Books
Case studies
Webinars
Video Content
Podcasts
Paid ads
---
What Are the Steps in Inbound Marketing?
Define Your Brand and Value Proposition
Before you can initiate inbound marketing, you need to define what makes your brand unique. Is it prestige? An impressive track record of winning cases? Or affordably serving your community? In marketing, we call this a unique selling proposition.
Then you have to determine what your value proposition is, which is the reason clients should choose your law firm instead of your competitors.
This is where thought leadership via content marketing can set you apart from the rest, especially if your law firm is in saturated markets like New York or Chicago.
Does your law firm have a plan for growth in 2023?
---
Website and Content Optimization
Now that you've created amazing content, let's make sure it doesn't go unnoticed in Google's vast ocean. Unleash the power of SEO to boost your online presence and attract potential clients to your law firm. You'll be amazed at the results!
Start by digging into keyword research and conducting a site audit to find the perfect search phrases that resonate with your target audience. Next, optimize those headlines, HTML tags, and images with relevant keywords that make your content shine in search results.
Remember, technical SEO might need some expert hands, but don't worry – you can take charge of on-page SEO yourself. Make sure your website conveys the authority and trustworthiness of a legal expert. You're well on your way to getting noticed and converting leads!
At Comrade, we've been there for prestigious law firms like J. Allen Law Group, ensuring their website represents the industry's finest. With our custom-designed website and strategic expertise, we achieved remarkable results – a 20% decrease in bounce rate and an impressive 32% improvement in conversion rate. Let us do the same for you!
Remember, optimization is the key to unlocking your website's full potential and reaching your clients effectively. Embrace the power of SEO and elevate your inbound marketing game today!

Need a high-performance website for your company?
Book a 15-min call to discuss
---
Transform Traffic into Leads
An inbound marketing strategy typically moves prospective clients through the sales funnel. To generate leads, you need to create online marketing content, and to achieve this, you have to know to whom you're marketing.
Crucial to inbound strategies is the development of buyer personas. These semi-fictional representations of your ideal customer increase your ROI because they guarantee you are marketing to the correct target audience.
For example, you might be a personal injury lawyer who serves two different buyer personas—truck drivers and dog bite victims. Part of your marketing strategy would include producing different content covering relevant and helpful topics that appeal to these personas and encourage them to hire your law firm.
---
Monitor Your Results
Hey there! Now that your awesome inbound marketing strategies are up and running, it's time to check on how they're performing. Trust me, monitoring your results is the key to unlocking even greater success!
By diving into digital marketing analytics, you'll uncover valuable insights that help you fine-tune your approach. Keep an eye on conversion rates and session duration to see if your website content is hitting the right chords with visitors. It's like having a secret weapon to optimize your marketing game!
Remember, inbound marketing is all about creating top-notch customer experiences. So, by analyzing data using tools like Google Analytics, you're on your way to impressing potential clients and landing more legal services.
Pro tip: Set specific Key Performance Indicators (KPIs) to track your progress and measure success. Rather than vague goals, pinpoint exact targets like "20 new leads per month through email marketing" – clarity is the name of the game!
As you embrace analytics and set clear objectives, you'll see your inbound marketing efforts pay off big time. Your law firm will enjoy a cost-effective approach that maximizes return on investment. Keep rocking it!
---
Inbound Marketing Strategy Tips
1/7 tip
1. Implement SEO Strategies to Enhance Online Visibility
In this digital world, making a mark online is essential. So, let's dive into the exciting world of SEO and get those potential clients flocking to your website without spending a fortune on traditional ads. Here's what you need to know:
Get Keyword Savvy: Time to crack the code! Discover those magic search terms your clients are using. Research the ones that shine and match your expertise like a glove.
Optimize like a Pro: Sprinkle those SEO keywords naturally across your website's content, meta tags, and URLs. Make your site the talk of the town – search engine-friendly and compelling.
Link up with Authority: It's time to network! Team up with reputable legal websites through guest blogging and partnerships. Earn those valuable backlinks and watch your website credibility soar.
Local Love: If you serve specific areas, optimize your site with local SEO tips. Make sure your address, phone number, and NAP details are in sync across directories. And don't forget- reviews, reviews, reviews!
Measure, Improve, Succeed: Use Google Analytics to monitor those metrics – organic traffic, conversion rates, and more. Embrace the data, make smart tweaks, and watch your website shine.
By putting these SEO strategies into action, you'll unleash your law firm's online potential and attract clients like never before.
---
2/7 tip
2. Implement Lead Nurturing Tactics in Your Content Marketing Strategy
Uncover a pivotal element of inbound marketing – lead nurturing. Discover how it transforms your approach, saving you money and overcoming obstacles. Buckle up for the ultimate breakdown:
Personalized Email Magic: Picture this – grouping leads based on their interests and journey stages. Then, send personalized emails, addressing their pain points and delivering valuable content that guides them to confident decisions.
Drip, Drip, Win: It's all about the right timing! Set up a series of automated emails that will generate leads over time. Think educational resources, case studies, and offers customized to match their interests. This builds trust and encourages them to take that leap of faith.
Upgrades with Benefits: You love exclusive perks, right? So do leads! Offer them content upgrades like e-books, templates, or checklists in exchange for their contact information. It's a win-win – you capture valuable leads and keep them engaged with relevant content.
Webinars & Workshops: Host webinars or online workshops that deliver value to your target audience. Just ask for a quick registration, and you'll capture leads to follow up with additional resources and showcase your legal expertise.
Retarget for Rekindling: Sometimes, leads need a gentle nudge. Use retargeting ads to re-engage those who've interacted with your website or content before. Stay on their radar with relevant ads across different platforms, inspiring them to take action.
Score Smartly: Time to prioritize! Implement a lead scoring system to identify the most engaged and qualified leads. Assign points for actions like content downloads or webinar attendance. Focus your efforts where they'll count the most.
By embracing these lead generation tactics, you'll not only build lasting connections with potential clients but also establish yourself as a trusted legal authority. It's a game-changer, saving money while expanding your client base. Remember, it's all about personal bonds that set you apart in this competitive legal landscape.
---
3/7 tip
3. Publish the Questions You Get Asked
Just like in the story we shared, you probably get asked questions all the time via the phone, email, and in person. If you're at a loss as to what your content marketing material should be about, answering these questions is a good place to start.
These questions might become your blog post headlines, the topic of your video marketing, or the latest podcast. Their answers are what your client base or buyer personas want to know, so answering them will lead to more clicks, more traffic, and new business.
When creating your content, answer in simple, understandable language that always includes calls to action, whether it's at the end of a blog or a video. These might be things like contact details or downloading useful documentation (checklist, guide, or an e-book) in exchange for their email addresses, so you can send them marketing material at a later stage.
---
4/7 tip
4. Create Engaging Video Content
Most people prefer consuming video content over written content—it's faster and easier for them to watch, and for you to make, especially if you create video content with your phone. Instead of writing dozens of blogs, you can record videos answering potential client questions.
Then you can upload them to YouTube—one more way to enhance visibility—and embed them in your blogs.
Incorporating video content into your law firm's inbound marketing strategy can be a big deal. It's not just about savings – videos connect and engage on a whole new level. Showcasing your expertise and building credibility has never been this captivating!
With videos, you humanize your law firm, bringing a personal touch that sets you apart. Answer common legal questions, offer tips, or dive into practice areas – all in an interactive and compelling way. Valuable content showcased through videos positions you as a thought leader and fosters trust with your audience.
And the best part? More trust means more leads! Quality video content can convert potential clients, saving you from costly outbound marketing efforts.
Don't worry about the budget. Affordable video recording equipment and editing software are readily available. Platforms like YouTube and social media offer free hosting and distribution – reach a wide audience without breaking the bank!
At Comrade Digital Marketing, we know the power of video content. Let us help you shine and reap the rewards of an engaging and cost-effective inbound marketing strategy. It's time to embrace the camera and showcase what makes your law firm extraordinary!
---
5/7 tip
5. Leverage Social Media for Brand Promotion and Engagement
Want to save money and ace your marketing game? Social media is your secret weapon! Let's dive into some savvy strategies for lawyers to rock their inbound marketing using the power of social media.
Create a stellar presence: Show up like a pro on platforms your audience loves – think LinkedIn, Twitter, and Facebook. Craft profiles that scream expertise, showcasing your achievements and the legal services you excel at.
Share the good stuff: Regularly dish out valuable content that speaks to your legal prowess. Blog articles, case studies, tips – it's all gold! Offer insights that position you as a trusted authority, drawing potential clients to your side.
Engage like a boss: Be social, not just a show-off. Respond to comments, answer questions, and join discussions. Building relationships and trust? Check and check! Share legal tips and host live Q&A sessions to showcase your expertise.
Visual appeal matters: Amp up your game with eye-catching visual content. Infographics, videos, and images related to your legal practice turn heads. Plus, they're more likely to be shared, increasing your brand's visibility.
Advertise smartly: Social media ads are your ticket to a wider audience. Set aside a portion of your marketing budget for platforms like Facebook and LinkedIn. Target specific demographics and professional audiences to generate leads.
Analyze, adapt, and conquer: Keep an eye on social media analytics. Understand what content resonates best with your audience – engagement, reach, click-through rates – they speak volumes. Use these insights to fine-tune your strategy and shine brighter.
Comrade Digital Marketing knows the social media game inside out. Let us help you rock your brand promotion and engagement, saving money while reaching your dream clients. Get social, get noticed, and let's make your law firm shine!
---
6/7 tip
6. Harness the Power of Email Marketing
Want to supercharge your marketing strategy as a lawyer? Well, buckle up, because email marketing is your ticket to success! Let me walk you through some savvy tips that'll save you money and put your legal practice in the spotlight:
Build your A-list: Get personal and create an email list of your rockstar clients and potential stars who are eyeing your legal services.
Send value-packed emails: You know what you're talking about, and your emails should prove it! Share legal tips, industry insights, updates – anything that wows your audience. Trust me, your expertise shines through, and clients will remember you when they need help.
Automate like a boss: Time is precious, and we've got you covered. Use email automation to make life easier. Set up sequences to welcome newcomers, follow up with leads, and send tailored messages. It's the ultimate time-saver, leaving you to focus on actually being a lawyer.
Make some noise: Got cool events or webinars lined up? Email marketing can help you spread the word. Send out invites, reminders, and follow-ups to fill those virtual seats. You'll showcase your smarts, gather leads, and leave a lasting impression.
Referral magic: Want more clients without breaking the bank? Leverage email marketing to ask your happy clients for referrals. Personalized asks and incentives work like a charm, spreading the word.
Data: Keep tabs on your email game with analytics. Open rates, click-through rates, and conversions – they tell the story. It's the secret to refining your strategies.
At Comrade Digital Marketing, we've seen email marketing work wonders. Let us be your guide to unlock its power, save money, and connect with your clients.
---
7/7 tip
7. Optimize Your Conversion Rates
Let's level up and get those clients rolling in! When it comes to inbound marketing for law firms, nailing those conversion rates is like scoring a winning case. Here are some game-changing tips that'll have you converting website visitors into happy clients in no time:
Perfect those landing pages: Think of them as your tailored suits for different practice areas. Make them pop with targeted and relevant info that speaks directly to your potential clients.
Calls to Action: Include clear and persuasive CTAs all over your website and content. Make them compelling with action-oriented language like "Schedule a Consultation" or "Get a Free Case Evaluation."
Lead capture: Place lead capture forms strategically to gather visitor info. Keep it short, only ask for the essentials. You can even sweeten the deal with an e-book or free consultation to win them over.
Mobile-friendliness: With everyone glued to their phones, your website has to be mobile-ready. Responsive design is key to capturing leads from on-the-go clients.
Test: Experiment with A/B testing on your website elements. Test out different headlines, CTAs, form placements, or colors to see what works best. Learn from the results and finesse your site for maximum conversions.
Chat: Say hello to live chat! Give instant assistance and real-time answers to keep visitors engaged and convert them like champs.
Show off your success: Time to flaunt those success stories! Display testimonials and case studies from happy clients. Social proof builds trust and makes potential clients eager to jump on board.
We at Comrade Digital Marketing are all about helping you increase your conversion rates! Let us guide you to success and save money with an inbound marketing strategy that's tailored just for you.
---
Can You Promote a New Law Firm with Inbound Marketing?
Both traditional marketing practices and inbound methodologies can be used to promote new law firms. If we're looking strictly online, you'll need to develop a robust digital strategy implemented across various online platforms to reach potential clients.
But, before that, you'll want to create a mobile-friendly website and ensure it's optimized to rank on search engines. This provides a solid foundation upon which all your marketing efforts are built. Then you can promote your law firm through publishing content on social media platforms or via Google Ads.
Having clear goals will help determine which inbound tactics and platforms you use.
Want to speak with an expert?
Outsource Your Law Firm Marketing Needs
Inbound marketing strategies are highly effective; however, they do take time to yield results. Most attorneys prefer to focus on their clients and hire professional agencies who specialize in inbound marketing for law firms to get as many leads as possible through the sales funnel.
If you need help promoting your legal services online to acquire new clients, then contact us today! We're a full-service Chicago-based digital marketing agency that specializes in web design and inbound marketing for law firms. Read more about our content marketing for law firms.
Frequently Asked Questions
In what cities do you operate?