The Pros and Cons of Building a Website
What is a DIY website builder? A DIY website builder is a way for you to build and publish a website, without having to know code. Web designing websites allow you to easily sign up and start inserting components such as text, images, slideshows, etc., into a blank canvas so you can begin building your website.
DIY Website Builder Pro's
Good For Small Budgets
DIY sites are often free or carry a very low-cost, making them ideal for extremely tight budgets.
Get it Done ASAP
These sites give you the ability to get a web presence up and make changes quickly and anytime, day or night.
Only What You Need
A website builder is great if you don't need a marketing strategy or flexibility in Search Engine Optimization (SEO).
Easy to Use
Their software is usually user-friendly.
Create at Will
They allow you to easily create and add basic functionalities, including contact forms, social feeds, newsletters, and other features.
DIY Website Builder Cons
Stuck with Us
Moving to a new hosting provider can be extremely difficult.
Functionality
You are limited to the specific applications they offer. If you want something more unique, you are out of luck.
Limited to a Template
Templates offer some flexibility, however, you are confined to the template, limiting your creative control. This also means that your site can only be so unique as hundreds of others have the same template.
Limiting SEO
DIY website builders can limit your ability to create many pages and data types, furthering limiting your SEO efforts.
Less Legitimacy for Your Business
If you use their hosting, (Example: yoursite.diywebbuilder.com) you seem to be less legitimate as a business and lose out on branding potential.
Lack of Customer Service
Support is usually limited to general troubleshooting and technical assistance.
Trouble with Tools
DIY Website builders often have trouble integrating Webmaster Tools (Google, Bing) and other analytics (Google, Bing, Yahoo) tools that will help you grow your business.
What is a Freelancer?
A freelancer is a person who has a skill set and either works for different companies as a contractor or has clients and is self-employed or working with a very small company.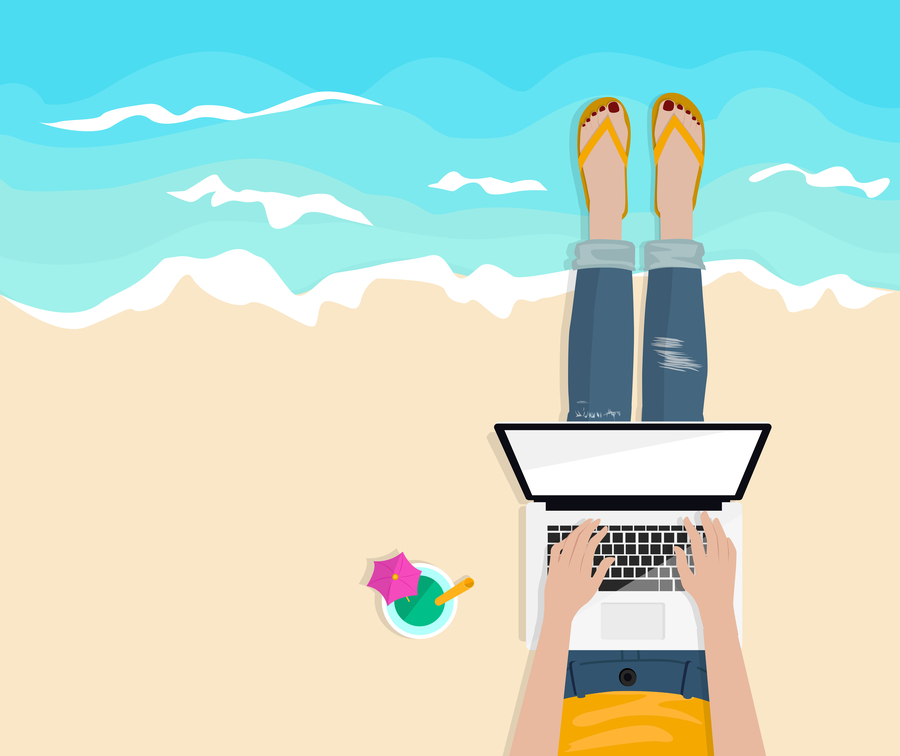 Freelancer Pros
No need to Repeat Yourself
If you are working with a designer, you are communicating with the top creative on the job, so the project specifications don't need to be relayed multiple times before action is taken.
Stop Playing Telephone
There are no account managers, senior creatives or junior designers, each with differing interpretations of the design brief.
You Get What You See
When hiring a freelance designer, you know by looking at their portfolio what kind of final product you should expect.
Less Expensive
Most freelancers work from home, meaning they can offer lower prices than agencies through a lack of low overhead costs.
Quick Turn Around
Depending on the design revisions can frequently be made almost immediately after the request.
Freelancer Cons
Less Control
You can hire a freelancer to do a job for you, such as design a Web page or write a brochure, but you can't dictate how they complete the task or even when they do the work. You can set a final deadline and give guidelines for the result you want, but it's up to the freelancer to do the job in his own time and way.
Unknown Reliability
If you hire a freelancer you've never worked with before, you don't know if they will meet your deadlines or delivery what you ask.
Lack of Loyalty
Even if they've worked for you many times before, if another, better-paying or more interesting assignment comes along, they may not be available when you need them.
Finding The Right Freelancer Is Time-Consuming And Tricky
Until you've worked one-on-one with someone, you don't know if he is a good fit for your business and if you need someone to do a job that requires specialized skills, your choices may be even more limited.
Limited Expertise
Freelancers usually specialize in one element of website creation such as design, development, or copywriting.
What is a Web Design Agency?
A Web Design Agency utilizes a flexible team approach, incorporating designers, copywriters, developers, SEO experts and Inbound Marketing professionals as needed for each Client's unique web development requirements.
Agency Pros
Multiple People Working on Your Project
This means work gets done quickly and efficiently.
Varying Skill Sets
Working with an agency gives you access to a variety of different skill sets.
Reliable Customer Service
With an agency, your project will be assigned a project manager whose sole job is to communicate with you. This means that customer service is often good and response time is prompt.
Less Work for You
You won't have to write all your own text and struggle with H1 tags and Meta tags. This allows you to focus on the large picture of your business.
More for Your Money
At Comrade Web Agency, we are more concerned with getting results than simply doing what we can in the number of hours listed in the contract in order to conform to the budget.
Agency Cons
Offers More Than The Necessities
Compared with one- and two-person shops, a Web Design Agency may offer too comprehensive a service for a client's needs, and thereby be too costly.
Layers of Communication
Working with an agency means you are working with a team; one of the biggest problems with that is the number of times information has to be passed on from person to person. Ever play the game telephone? Yeah, sometimes it ends up like that.
Lack of Flexibility
A successful agency typically has many clients at once. This means that, due to the need for scheduling resources' hours, days and weeks in advance, the ability to change direction at the drop of a pin is no longer available.
Urban Centralized
Digital Ad Agencies tend to be concentrated in urban areas. This means that there is limited accessibility to clients that live in smaller cities, villages, rural areas, etc.
Written by:
Comrade Web Agency