One Simple Way to Use Local SEO for Lawyers
Often we get requests about how to use local SEO for lawyers. Attorneys want some quick fixes because they don't want to waste time going through a long, grueling SEO guide. While there are no long-term quick fixes, here are a few things you can do to improve your local results. This article and the tips we recommend should take less than 5-minutes to complete for even the most technophobic of attorneys. If you still don't feel comfortable setting up an account yourself, call us anytime Monday-Friday 9AM - 5PM at 312-265-0580. Contact us outside officer hours here. We will do the initial Google My Business (GMB) account set up for you while we are on the phone. If you want to set up your GMB account, follow the five-step process below. It takes approximately 90 seconds to complete.  
Why is Local SEO Is Important for Lawyers?
I could give you a mile-long list of statistics about why mobile and search optimization is essential. However, for the sake of brevity, I want to discuss one number: 40%.
2 out of every 5 smartphone users find local businesses through Google.  Can you ignore 2 out of every 5 prospects who come to your door? If the answer is no, keep reading.
What is the number one thing I can do to improve my local SEO results in the shortest amount of time?
The successful road to local SEO for lawyers starts with a single step. In this case, we need you to sign up. That is it! Just set up an account on Google My Business.
Note: If you have a Google My Business Account skip this section and scroll down to "I Set Up My Google My Business Page. Now What?"
Have these items handy when you set up your account:
Legal Business Name (or DBA)
Complete Address (street, unit/suite, city, state, and zip code)
Customer Service Phone Number
Website URL (ex. https://comradeweb.com)
Step 1: Add your legal business name
Step 2: Enter your address and whether you deliver goods or services to your customers.
Step 3: Add your business category.
Step 4: Add your customer service phone number and website.
Step 5: Verify your business via mail, text, or phone.
Once you verify your GMB page, you have a live page. Mission Accomplished!
"I Set Up My Google My Business Page? Now What?"
What should you do after you set up your page? What else can you do with the remaining two minutes before getting back to your legal briefs?
You might not be able to do this all in 2 minutes. However, you should start.
#1. Add Photos
The first thing you need to do is add photos to your Google My Business page. Create a personal touch with pictures of your team and corporate office.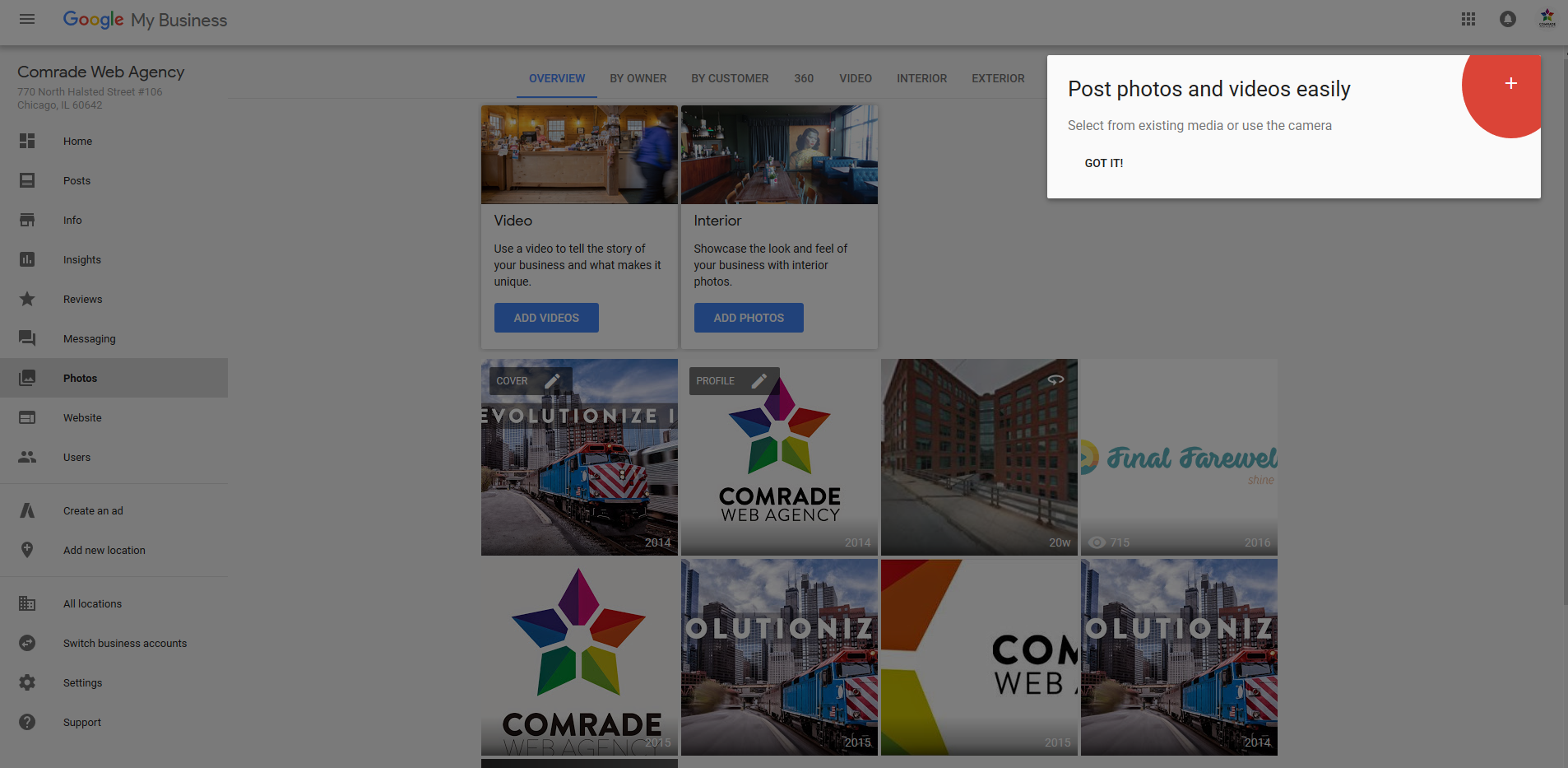 Customers want to trust you. A few photos can go a long way in building that trust. Use a minimum 3-5 images. You can always change the pictures later, but you need to start.
A few photos to consider:
Logo
Corporate office
Team
Executive Team
Behind the scenes
#2. Legal Directories
You also need citations to your new page. Here are a few legal directories you should add your company to which can boost your rankings.
#3. Confirm you have a mobile responsive website
If you want to get local SEO traffic, you need a mobile website to capture this traffic. The first step is to confirm your site is optimized for mobile. Use the Mobile-Friendly Test.
How do you continue to use local SEO for lawyers?
The strategies we discussed above can provide a minimal jump in prospective calls. However, it requires more than this to drive significant number of calls to your business.
If you believe your career would be better spent defending your clients instead of optimizing pages on Google reach out to us for help.
Click the Local SEO for Lawyers Services button below to schedule a free, initial consultation.
Written by:
Comrade Web Agency