How Business Blogging Can Help You Grow – Tips From a Web Agency
If you spend any amount of time online, you know that blogs are a concise, casual way to get the news or learn about just about anything. But they are also one of the best business marketing platforms for your business. A well-written blog, thoughtfully composed, and regularly updated can make all the difference in defining your web presence.
Here's how:
Position Yourself As An Expert In Your Industry
When you publish a blog for your business, you are sharing your expertise with the world. In addition to actually helping people who are looking for information, your blog helps you develop credibility among your target audience.
If you can show potential customers that you understand their problems, they are more likely to trust you with their business. This makes blogging an essential feature of inbound marketing for b2b websites. Blogging Marketing works.
Draw Traffic To Your Site
Along the same lines, a good small business blogging can attract visitors who might be unfamiliar with your brand. Unlike conventional marketing such as pay-per-click advertisements, blogs are a way for your customers to find you. Business blogs also synch up well with social media, allowing you to share your content across multiple platforms to bring your site maximum visibility.
Encourage User Interaction And Engagement
Even if you keep in touch with your customers personally, a blog for your business is still a good way to reach out to your entire network at once. Continually publishing content gives your customers a reason to return to your site and learn more about your business. Comment sections also provide an excellent portal for communicating with your customers about a variety of topics that are salient to your business.
The 6 Components Of A Perfect Blog:
The marketing advantages of blogging for your business are indisputable, but it's easier said than done. A good blog must be engaging, informative, easy to read, and, above all, search engine-optimized.
As a digital marketing agency we're always asked by our Clients about the best practices to structure the blog.
Following these steps will give you a blog that drives traffic, boosts user engagement, and enhances your web presence: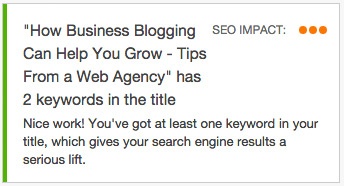 1) Blog Title
While the title isn't necessarily the first part of the blog that you write, it still has the biggest impact on click-throughs, searchability, and the overall tone of your message. Your title should be informative without being dry, casual without being lazy, and feature keywords in your article.
2) Blog URL
Think of the URL for your blog as the second title. Like the title, your blog's URL influences clicks, Likes, and shares. A good rule of thumb to abide by is to keep the URL as short as possible, using "vanity domains" or URL shorteners to make it catch the eye.
3) Blog Keywords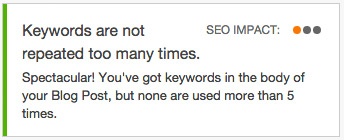 When it comes to web content, keywords are your bread and butter. But while it can be tempting to stuff your blog posts with keywords to get search traffic, it's important to remember that Google's PageRank algorithm also relies on cross-referencing, links, and traffic to index searches.
Research different keywords in your field or industry and try to balance your writing with a variety of popular ones. The perfect blog is both machine-readable and human-readable.
4) Blog Content: How Much?
There's no limit to how much you can blog, or how long your blogs should be. Research indicates that anything between 300-500 words gets good treatment by Google. But a fully optimized, ideal blog post? Shoot for the 1000-2000 word range, featuring links, pictures, and an array of keywords.
5) Blog Calls To Action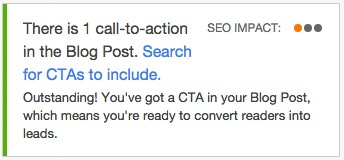 Once you have attracted visitors to your blog, it's time to convert them into potential clients. A "call to action" (CTA) can be as simple as a link at the end of your blog that directs readers to your services or contact information. Whatever CTA method you choose, be sure to make it visible and easy for your readers to keep discovering more.
6) Blog SEO Metrics
Last but not least, you want to track the success of your blog and optimize it for search performance. Yoast, an SEO plugin for WordPress, is a complete SEO metrics tool that allows you to perform SEO page analysis and optimize your content easily. It also functions as a helpful checklist (like this one) or general website SEO analysis.
Local And International SEO in Chicago
Comrade Web is a Chicago digital agency that provides comprehensive digital marketing services for our clients. Whether you are looking for web development, web design, or Chicago SEO services, our talented team of digital natives can help you build and implement the tools you need to augment your market share.
Read more about our services here, or contact us for a free consultation.
Written by:
Comrade Web Agency