Are eBooks an Effective Inbound Marketing Channel?
In short, YES. However, creating an effective eBook isn't easy. You must write original, informative content and design and format it in a way that makes it look professional and interesting so that others will want to give you their information and download it. EBooks are an essential part of any successful inbound marketing program because they generate leads and establish you as a knowledgeable leader within your industry.
Why eBooks Are Critical To Inbound Marketing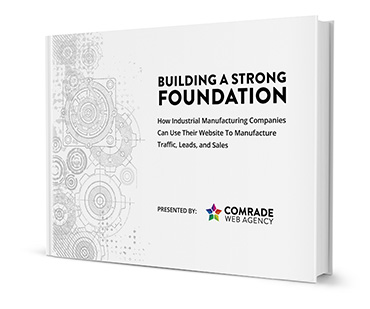 They Educate Leads: Providing that the eBook offers valuable information to the reader, they'll be educating customers in something you are knowledgeable about. This establishes a relationship between your company and the lead where you are now seen as the experts.
If you keep providing them with relevant, informative content, they'll continue to come back to you for more as they'll associate you with providing great information and possessing a breadth of knowledge on it.
They Move Customers Through the Sales Funnel: As with any marketing endeavor, eBooks are an opportunity to get leads into your sales funnel by trading personal information (email, name, industry) for the informational content. Once they're in, it's clear that they've shown interest in something you offer or the industry you're in. This interest may not be initially in what your business' offerings are – but that's why we nurture these leads down the funnel!
Your eBook Should NOT Be
A Product Sales Pitch: Just at few people entertain themselves by watching infomercials, not many people want to read an eBook devoted to selling a product. It's great to have a "Buyer's Guide" or "Information Package" eBook as a part of your Resources page, but stay away from only creating eBooks directly about your product.
Text Text Text: When was the last time you sat down and read a large block of text from beginning to end? More and more people in the newer generations are becoming visual learners, especially Millennials. So make sure you include plenty of images, graphics- and especially infographics in your eBook. This will make your eBook easy to read and understand for the consumer. 
Comrade Web Agency
Interested in adding eBooks to your inbound marketing efforts? Comrade Web Agency specializes in web design and development, online inbound marketing, search engine optimization (SEO) and search engine marketing (SEM). We work with you to establish personalized goals, create content, monitor progress and improve user experience.
Interested in adding Inbound Marketing to your efforts?
Schedule a consultation with our Inbound Marketing specialists.
Written by:
Comrade Web Agency