If you're contemplating establishing an online store or transitioning your existing business to another platform, you've likely encountered the decision between two leading eCommerce platforms: Magento and Shopify.
These two options, Magento vs Shopify, both stand as exceptional solutions, yet they significantly differ in terms of features and functionality. To put it succinctly, Magento presents an open-source eCommerce solution that affords you complete control over your online store, while Shopify, as a hosted platform, offers a comprehensive, all-in-one approach to constructing your digital business.
In this blog, we delve deep into the pros and cons of Magento and Shopify, discussing essential considerations to facilitate the best choice for your online store's future.
Let's learn
Why Compare Shopify vs. Magento?
Choosing between Magento vs Shopify for your eCommerce business might be a daunting decision. Both Shopify and Magento have their own strengths and advantages. Shopify, with its fully-hosted setup and straightforward pricing, is renowned for its user-friendliness. Conversely, Magento Commerce and Magento Open Source shine due to their expansive array of features and remarkable customization capabilities, making a Shopify vs Magento comparison essential to discern the better fit for your needs.
Selecting the right eCommerce platform, whether it's Magento vs Shopify, can exert a profound influence on your business growth. Your chosen platform serves as the gateway to your store and holds the potential to significantly impact both your budget and the overall customer experience. Comparing Shopify or Magento is akin to assessing prestigious institutions like Ivy League universities, each with its own set of unique advantages and considerations.
All are excellent, but there are variables, personal preferences, and business needs that must be considered before you settle on one. With that in mind, we're comparing Magento vs. Shopify not to find an outright winner—spoiler, there isn't one —but rather to help you understand their full capabilities and if they can support your eCommerce store ambitions.
Success Stories
Delivering Business Results: Our Digital Marketing Case Studies
What Is Shopify?
Shopify and Magento are two major players in the eCommerce platform arena, often compared for their distinct features and capabilities. Shopify is an all-in-one solution ideal for building an online store from scratch without requiring coding expertise. Operating as a cloud-based platform, Shopify eliminates the need for software installation or external hosting costs, providing you with a comprehensive toolset for seamless online selling.
Shopify, serving as a "software as a service (SAAS) tool," offers an array of software products and plugins to effectively set up, manage, and expand your online store under a reasonable monthly subscription. This adaptable platform, often compared in Magento vs Shopify debates, stands as one of the most user-friendly options, providing excellent value for your money. Notably, over two million merchants opt for Shopify, making it their preferred choice to power their eCommerce endeavors.
Top Advantages of Shopify E-commerce Platform
Shopify is a popular e-commerce platform known for its user-friendly interface and robust set of features. Let's delve into some of the advantages that make Shopify a favorite among online entrepreneurs.
Easy to use: When comparing Shopify vs Magento, it's worth noting that while Shopify offers simpler customization options compared to Magento, it provides a user-friendly solution for individuals without coding experience to swiftly initiate their online selling journey.
High-quality themes: Shopify offers a range of free themes for creating a basic store while providing the flexibility to upgrade to paid versions as needed.
Less expensive: Comparing Shopify vs Magento in terms of cost, Shopify often presents a more economical option than Magento. Notably, the basic Shopify plan entails a monthly fee of $29, which makes it a cost-efficient choice when considering Shopify vs Magento pricing.
Convenient point-of-sale (POS) software: Utilizing Shopify's point-of-sale app, you can effectively monitor and manage orders, inventory, and sales across various retail locations, both in-person and online. This versatile solution is compatible with a range of devices, offering a customizable terminal experience and seamless integration with POS hardware available from either Shopify or Magento.
Shopify provides a hassle-free way to launch and manage an online store. Its ease of use, extensive app ecosystem, and reliable hosting make it an appealing option for both beginners and seasoned e-commerce professionals.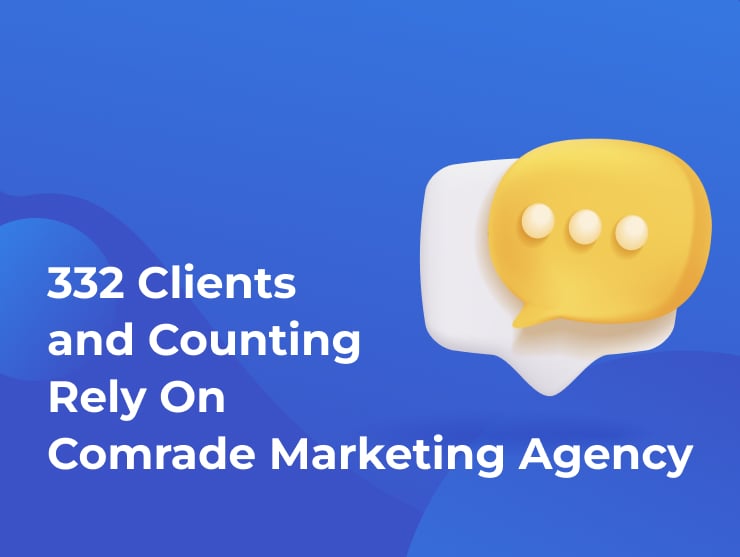 Analyzing the Cons of Shopify E-commerce Platform
While Shopify offers numerous benefits, it's essential to consider its limitations as well. In this section, we'll explore some of the potential drawbacks associated with using Shopify for your e-commerce business.
Transaction fees per sale: Employing a third-party payment gateway might lead to an additional cost of 2%, 1%, or 0.5% for Basic Shopify, Shopify, and Advanced Shopify plans, respectively.
Limited content management: While Shopify offers various functionalities, it's worth noting that publishing isn't its primary forte. Even though you can create an information-rich website, if you're in search of a robust content management system (CMS), you might find the platform to have certain limitations, especially when comparing Shopify vs Magento 2.
Despite its drawbacks, Shopify remains a solid choice for many e-commerce ventures. Understanding these limitations can help you determine whether Shopify aligns with your specific business goals and requirements.
What Is Magento?
Magento is a leading enterprise-class eCommerce platform owned by Adobe and chosen by one out of every four online eCommerce businesses. As an open-source eCommerce platform, it's free to install on your computer, but you still have to pay for hosting.
In the Magento vs Shopify debate, Magento shines through with captivating shopping experiences, unparalleled customization, and its distinct ecosystem enriched by partner and third-party extensions. Particularly beneficial for enterprise-level businesses, Magento stands as the preferred choice for handling substantial sales volumes, albeit demanding a greater investment in developing the desired eCommerce functionalities in comparison to Shopify.
Top Pros of Magento E-commerce Platform
Magento is a powerful e-commerce platform known for its robust features and flexibility. Let's explore some of the advantages that make Magento a popular choice for online businesses:
Advanced functionality and scalability: Considering eCommerce platforms, the choice between Magento vs Shopify warrants a comprehensive evaluation. Magento 2 emerges as a top contender, offering the capacity to vend an extensive array of products within its open-source CMS framework. With its robust functionality, Magento 2 presents a versatile solution, especially appealing to merchants in pursuit of scalability and personalized features.
Supportive community: In the debate between Magento vs. Shopify, it's noteworthy that Magento development sustains a vibrant community of dedicated developers. Whenever you encounter an issue, tapping into this community allows you to effortlessly access optimal solutions from Magento users who are well-versed in addressing challenges similar to yours.
Unique features: Among the myriad discussions in the Shopify vs Magento debate, one of Magento's stand-out features is its support for multiple store management, diverse languages, and currency options. Additionally, Magento offers the flexibility to establish distinct pricing structures for various customer segments, a facet that often surfaces in comparisons between Magento and Shopify.
Magento offers a wealth of benefits for those looking to establish a strong online presence. Its scalability, customization options, and extensive feature set make it a top choice for businesses of all sizes.
Examining the Cons of Magento E-commerce Platform
While Magento has many strengths, it's essential to be aware of its limitations. Let's discuss some of the potential drawbacks associated with using Magento for your e-commerce store:
Steep learning curve: When comparing Magento vs Shopify, many developers will concur that the former isn't tailored for merchants taking their initial steps into crafting an online store. To embark on the journey, either a grasp of coding or the involvement of an adept web developer is essential, especially when considering the pros and cons of Magento.
Expensive: While comparing Shopify vs Magento, it's crucial to note that while Magento Open Source is cost-free, hosting expenses apply, particularly as your online store becomes more customized. Consequently, the more intricate your modifications, the higher the potential costs. For perspective, establishing an average Magento store starts at approximately $22,000.
Despite its drawbacks, Magento remains a compelling choice for businesses with specific needs. Understanding its limitations can help you make an informed decision about whether it's the right platform for your e-commerce venture.
Shopify vs. Magento: Ecommerce Platforms 10 Main Differences
1/10 difference
1. Themes and Templates
After settling on a budget, the main concern of an eCommerce business owner is what their store will look like. Thus, themes are a vital package of template files, building blocks, and supporting assets that let you design and control your website's appearance.
Shopify Themes
Shopify, in comparison to Magento, provides a simplified experience with over 100 professionally designed themes available in both free and premium options, tailor-made for diverse eCommerce stores. Irrespective of the device your customers use—be it a tablet, smartphone, or laptop—Shopify's responsive themes ensure seamless and optimal display, an advantage that becomes apparent in the Magento vs Shopify comparisons. A typical Shopify theme is priced at approximately $150—$350.
What sets Shopify apart is its user-friendly drag-and-drop editor, which facilitates seamless addition, switching, removal, and resizing of elements. Moreover, it offers the capability to integrate social media feeds and tailor the color palette on various website templates, a factor that contributes to the ongoing Shopify vs Magento comparisons.
Magento Themes
Magento offers two design themes: Luma, which serves as a demonstration theme, and Blank, intended as the foundation for developing custom themes. Given Magento's high degree of customization, enlisting the expertise of a developer for your Magento eCommerce website design is often necessary, unless you possess coding proficiency.
A pre-designed theme typically ranges from $100 to $300. However, for complete customization, costs for a Magento website could span from $600 to $25,000, contingent upon factors such as the designer hired and your specific store requirements.
2/10 difference
2. Apps & Extensions
Plugins are essential to improve the functionality of all eCommerce stores, especially since most in-built features, regardless of the platform, tend to be limited.
The Shopify App Store
According to the website builder, the Shopify App Market has over 3,200 apps (both free and premium) for all areas of eCommerce business, like social media marketing, Shopify shipping, external payment gateways, payment processors, and analytics.
These plugins generally cost between $10-$20 per month. Below are some must-haves:
Trust Hero: Allows you to display digital security badges to encourage shoppers to finalize purchases and decrease abandoned carts.
Analytics Buddy: Intelligently match your product catalog with your Google Analytics data to see which products need to be optimized.
Plug in SEO: An easy-to-use SEO app specifically made to help Shopify stores rank higher in SERPs.
Mailchimp: Drive sales and traffic with email and marketing automation capabilities augmented by Mailchimp software.
Magento Marketplace
The Magento Marketplace presents a plethora of extensions crafted by expert eCommerce developers, meticulously curated to adhere to coding standards, compatibility, and online security. The costs associated with these Magento extensions can range from as low as $30 to approximately $2,000, offering a spectrum of options for businesses seeking to enhance their storefront.
Magento platform pricing can fluctuate based on the development agencies responsible for creating extensions and whether you require expert assistance for installation. Undoubtedly, the marketplace encompasses an array of features, spanning marketing, finance, customer support, and more.
A few of our favorite extensions include:
Zoho CRM: Online sales customer relationship management software to manage your sales, marketing, and customer service.
Banner Slider: A powerful marketing tool that lets you insert unlimited eye-catching banner sliders to boost sales.
Product Pre-Order: Allow customers to order products that aren't released yet. Once the product becomes available, they'll receive an email notification.
Magenative: This best-in-class, low-cost solution enables you to create a mobile app for your online business.
3/10 difference
3. Payment Processor Fees
Payment processing fees are the costs incurred when processing payments from customers, Unfortunately, there's no way around them.
Magento Payment Processor Fees
When comparing Magento to Shopify, it's important to note that Magento lacks a built-in payment processor. Consequently, users need to download one from the Magento Marketplace. These external payment gateways typically entail fees ranging from around 1.4% to 3.5%.
If you have a merchant account, your prices will be lowered, usually around 0.1%—20% per payment. However, you're still paying a transaction fee for every payment.
Magento offers support for over 340 payment gateways, primarily catering to larger businesses. However, you also have the option to seamlessly integrate standard payment processors such as Stripe or Square.
Shopify Payment Processor Fees
Shopify has a payment processor called Shopify Payments, which means there are zero transaction fees except for regular card processing fees. If you choose not to use Shopify payments, the platform will charge you per transaction as follows:
Shopify Basic: 2.9% + 30¢ per transaction
Shopify: 2.6% + 30 ¢ per transaction
Shopify Advanced: 2.4% + 30¢ per transaction
If you're deliberating between Magento eCommerce vs Shopify, it's important to note that if you opt not to use Shopify Payments and instead want to accept credit cards, you have the flexibility to select from a pool of over 100 compatible card payment providers. Within the spectrum of Shopify vs Magento comparisons, Shopify accommodates both direct providers and external providers for credit card processing.
4/10 difference
4. Sales Tools & Capabilities
You want your eCommerce platform to help you sell as much as possible. Without the right sales tools, it's impossible to have good conversions that grow revenue.
In general, most of Shopify's sales tools are built-in—you only need to add a plugin or upgrade. Magento also supports more or less the same set of available tools via extensions.
The only advantage Magento has that makes it stand out is its real checkout customization that directly impacts conversion rates.
Magento Sales Capabilities
Magento's unique inventory system supports multiple product variants, total visitor count, and total revenue reports along with:
Multichannel selling options that integrate with eBay, Instagram, and Facebook.
Options to recover abandoned carts.
The ability to set percentages and fixed price discounts.
Checkout customization to enhance your store's checkout in whichever way you want.
Shopify Sales Capabilities
Just like Magento, Shopify plugins offer a myriad of ways to boost sales. On a basic level, it comes with the following:
Abandoned cart recovery.
Multichannel selling on Amazon, Facebook, Pinterest, and Instagram.
The ability to sell both digital and physical products through Shopify.
Shopify partners with USPS, DHL Express, UPS, and Canada Post to deliver products from any courier service.
5/10 difference
5. Search Engine Optimization
All online stores need to be optimized for search engines in order to achieve low-cost brand awareness and increase traffic. An SEO-friendly store gathers more sales, so this is a crucial aspect for merchants.
Magento SEO
While certain SEO-centric features are enabled by default, such as incorporating alt tags to images and customizing URLs, you'll still need to make specific adjustments to attain optimal results. Fortunately, Magento provides an array of SEO guides and tools to ensure comprehensive optimization for your store, making it an essential consideration in Magento vs Shopify comparisons.
Shopify SEO
Shopify versus Magento is an ongoing debate, and when it comes to SEO, Shopify tends to lean on Shopify SEO apps for assistance. While you retain the ability to edit page titles and image alt tags, optimizing your eCommerce website often involves utilizing plugins. This doesn't imply that establishing a robust SEO strategy on the platform is unfeasible; it simply demands a greater degree of effort and strategic implementation.
6/10 difference
6. Affordability
In terms of cost, when it comes to Magento vs. Shopify, the latter is cheaper. Even though Shopify charges a monthly subscription fee and transaction fees, the cost of Magento themes, extensions, and web development is more expensive.
Magento Pricing
While comparing Magento versus Shopify, it's important to note that while Magento doesn't demand a subscription fee and offers a free platform download, costs arise from acquiring a domain and a web hosting provider. Price flexibility comes into play based on your selection, but integrating various elements can amount to up to $15,000. This excludes expenses related to hiring a developer, which can range between $60 and $150 per hour. Contrary to Shopify, building a Magento store without expert help is not a viable option.
Shopify Pricing
Shopify offers a range of monthly subscription plans spanning from $29 to $299 per month, encompassing both domain and hosting expenses, thus alleviating concerns in these areas. However, the pros and cons of Magento vs Shopify involve transaction fees that can vary based on your subscription plan. Furthermore, certain Shopify apps may entail additional costs, with certain apps demanding approximately $20 per month.
7/10 difference
7. Customer Support
If something goes wrong, you need immediate help or community support to troubleshoot. Both Magento and Shopify offer numerous contact options.
Shopify Support
When comparing Magento versus Shopify, it's evident that Shopify excels in the realm of customer support. With a dedicated team accessible round the clock via phone, email, and live chat, they swiftly address any concerns. Additionally, Shopify users can tap into an array of resources including community forums, a comprehensive help center, API documentation, and an abundance of informative video tutorials, reinforcing its advantages over Magento to Shopify migration.
Magento Support
Among the popular ecommerce platforms, Magento supports a self-hosted environment. However, live chat, phone, or email support is reserved for users of the Adobe Commerce edition, which grants access to a dedicated account manager and technical specialists capable of addressing your queries. Alternatively, the platform's forums house a wealth of resources, guides, tips, and tricks contributed by a vast community of over 500,000 professional Magento developers spanning the globe.
8/10 difference
8. Performance
Website performance is vital for customer accessibility and other metrics that serve your business goals. It correlates directly to user experience and sales.
Magento Performance
Known for its control and flexibility, Magento is a self-hosted platform, so you can select your own server and make necessary adjustments with Magento extensions and technical SEO to improve performance.
Undoubtedly, it is a more resource-intensive choice, so it needs a powerful hosting platform. So much so that we'd discourage shared hosting. Yet, Magento is built for enterprise businesses, and its software offers an optimized and unique solution that uses caching for fast speed and robust performance.
Shopify Performance
As you know, Shopify is a hosted solution, which means you can't control your store's hosting environment or adjust its server levels. If you're on the basic plans, all you can do is contact Shopify's support team. Overall, Shopify is lightweight and operates smoothly in most environments. But, if you're looking for complete control over your store, then Magento is the better option.
9/10 difference
9. Security
Basic eCommerce security like privacy, integrity, authentication, and non-repudiation is a must if you're going to win customers' trust in the long run.
Magento Security
Although Magento is PCI-certified as a level 1 Solution Provider, it does require a more hands-on approach to follow PCI compliance. Despite that, it frequently sends patches and updates to keep your online store secure. Furthermore, you can easily add extensions for additional security.
Shopify Security
Interestingly, Shopify comes with SSL encryption and is level 1 PCI DSS compliant, which guarantees automatic protection. The Shopify platform takes care of the software, infrastructure, and disaster recovery, while merchants are responsible for password security, permissions given to users, third-party apps, and backups of the data you put into your account.
10/10 difference
10. Ease of Use
Ease of use is a major consideration when choosing eCommerce platforms. You want to get your store up and running without too much inconvenience and make sure its interface is user-friendly. This is where Magento and Shopify are vastly different.
How Easy Is It to Use Magento?
Magento 2 uses PHP programming language and leverages elements of the Zend framework and the model-view-controller architecture. If you don't know what that means, it's perfectly fine. It's to do with coding and illustrates how Magento can be a stumbling block for beginners.
Despite Magento's flexibility, you'll need to hire a coder to maximize the platform's full potential. For this reason, Magento works better for enterprise companies that require extensive customization and would likely spend a significant amount of building their eCommerce platform and web presence.
How Easy Is It to Use Shopify?
Comparatively, Shopify is much easier to use. The platform uses wizard mode, which allows those with no technical knowledge to set up a store with relative ease. Without a single line of code, Shopify users can utilize its drag-and-drop editor to design their stores.
Everything you need is included: hosting, the website builder, payment gateway, marketing tools and order tracking. There's no complex installation process or wait time to start building your store. If you're a small business, you could launch your store within a day.
The Verdict: Magento vs. Shopify, Which Is Better?
Which is better, Apple or Android? That's a trick question. It's the same with choosing the right eCommerce platform. Both Magento and Shopify have different website-building approaches and come with their advantages and disadvantages.
As expert website builders, here's our honest opinion: Shopify is a great solution for small to medium businesses, and Magento is a better solution for enterprise ventures. Therefore, your store size determines the best platform choice. And don't forget, if you start with a Shopify store and outgrow it, you can migrate to Magento at a later stage.
Once your store is set up, the real work begins. Something you'll have to budget for is regular digital marketing, which may also affect your platform choice. Selecting an eCommerce store platform is never a simple choice because your business goals and budget will always alter the equation.
Optimize your website, boost your business. Simple as that
Get Professionals to Build Your Online Store
If you need personalized assistance comparing Shopify to Magento, our digital marketing experts are happy to help. Comrade Digital Marketing's qualified developers have built both Magento and Shopify stores for many successful clients. We also offer comprehensive digital marketing services to grow your store's online customer base and profits. Get started with a free consultation today.