Increasing traffic and conversions is the goal of every online store. However, figuring out which marketing strategies to use can be tricky, even after you've developed a basic strategy.
To assist you in putting each technique into practice, we've put up an overview of efficient marketing strategies and eCommerce marketing trends. Strategies range from simply engaging consumers to encouraging current customers to buy again.
In this article, we will cover the basics of digital marketing and the various tactics you can use to promote your brand identity and increase sales.
What Is Ecommerce Digital Marketing?
Ecommerce digital marketing is a perpetual endeavor to heighten brand recognition and execute a variety of promotions for your company's offerings. Using social media, content creation, email marketing, and contextual advertising, eCommerce marketers aim to attract customers and streamline online transactions within the realm of digital marketing for eCommerce. Many choose to utilize eCommerce content marketing agency services, like those offered by Comrade Digital Marketing, to help them.
As a digital-focused strategy, eCommerce web marketing also boosts brand awareness and website authority—two must-haves if you're to stand out in a competitive online space. Launching an online store is not enough—consumers need to discover and get to know your eCommerce brand via digital marketing channels.
Customization is digital marketing's best attribute. There are thousands of ways to make your marketing diverse and personalized. Instant online accessibility has opened many growth opportunities for eCommerce businesses to explore. Even small local businesses can reach international audiences with the right marketing campaigns.
Ecommerce Marketing Trends in 2024
Nowadays, a majority of today's businesses lean heavily on ecommerce digital marketing strategies rather than traditional avenues. While the impact of grand billboards in iconic locations like Times Square remains noteworthy, the surge in smartphone utilization among consumers necessitates the adoption of assertive digital marketing for ecommerce. Surviving and thriving within the realm of ecommerce businesses now hinges on embracing this digital transformation.
Multiple Customer Touchpoints
The modern consumer navigates across various digital channels, rendering traditional linear customer journeys obsolete. As a result, integrating multiple digital touchpoints into your ecommerce digital marketing strategy and user experience becomes imperative to ensure a cohesive and engaging digital marketing approach. In short, you need to come at them from all sides.
Online retailers with the highest success rates focus on engaging customers in a personalized manner through social media, email, and video content. Case in point: McKinsey found that companies with more touchpoints convert 2.5 times more sales!
Social Commerce
Google's impending phase-out of third-party cookies on Chrome by late 2023 is prompting more brands to embrace direct sales through social media platforms like Instagram, Facebook, and TikTok. This ecommerce digital marketing strategy facilitates customer conversions within a singular device.
Social media channels, akin to search engines, function as discovery engines for brands, making them pivotal in ecommerce content marketing. For instance, the Gen Z demographic exhibits a propensity to spend twice as much as the average consumer while shopping on social media platforms. With customers going from discovery to checkout seamlessly within the app, the likelihood of abandoned shopping carts diminishes—a boon for ecommerce sales and marketing.
Purpose Beyond Profit
High-growth brands excel in ecommerce digital marketing by transcending the competitive landscape driven solely by price and quality. They establish a distinct advantage by dedicating themselves to communicating their broader impact, going further than profits alone. Notably within the realm of ecommerce internet marketing, sustainability emerges as a major factor shaping purchase decisions, especially among discerning Gen Z consumers.
Current customers want to purchase from businesses with ethical supply chains. If price points are the same, they're more likely to buy from eCommerce stores where profit is an output and symptom of success, not the cause.
Let's learn
How to Implement an Ecommerce Marketing Strategy
Initiating an effective ecommerce digital marketing strategy starts with a data-driven plan that maintains adaptability and welcomes change. Our proficient team at Comrade, well-versed in ecommerce digital marketing, is sharing valuable insights through the following guidelines, ensuring a strategic approach that aligns with the dynamic landscape of digital commerce.


Success Stories
Delivering Business Results: Our Digital Marketing Case Studies
Create a Digital Marketing Plan
An ecommerce marketing plan, a cornerstone of digital marketing for ecommerce, establishes business objectives within a defined timeframe. It serves as a guiding compass for your strategy, offering clear directions for team members across levels, from junior staff to senior stakeholders. This plan is vital for tracking campaign progress and efficiency, as well as for optimizing and enhancing sales through effective ecommerce sales and marketing strategies.
1. Conduct a SWOT Analysis
A SWOT analysis is an essential analytical tool employed by eCommerce businesses, usually those collaborating with an ecommerce digital marketing agency, to identify and evaluate strengths, weaknesses, opportunities, and threats associated with both business competition and project planning. This comprehensive assessment encompasses a wide array of factors, ranging from economic variables to employer productivity, crucial for formulating a robust ecommerce strategy plan in the highly competitive digital landscape.
By leveraging this tool, your company gains a clearer comprehension of its existing status, steering clear of preconceived notions and instead honing in on real-life context.
2. Understand Your Buyer Personas
For eCommerce marketers, implementing inbound marketing—a strategic approach facilitated by an ecommerce inbound marketing agency—is integral to nurturing customer relationships through tailored content that resonates with their specific needs. Within the realm of digital marketing and ecommerce, understanding your target audience becomes paramount in creating marketing assets that effectively convert.
To optimize your approach, go beyond mere demographics and delve into the deeper aspirations and needs of your ideal customers. Constructing buyer personas, which are informed by data and research, offers a comprehensive framework for tailoring your content, messaging, and products or services, ultimately bolstering conversions within your ecommerce strategic plan.
3. Leverage Channels That Convert
The channels you choose to bring your eCommerce marketing strategy to life are just as important as the messages you communicate on them. There are an overwhelming number of options in the mix, so how do you choose the best ones?
The key lies in adopting a strategic perspective from your customer's viewpoint, rather than your own. Consider this: Is your target demographic a youthful audience investing substantial time on platforms like TikTok and Instagram? Alternatively, are you catering to a professional cohort that thrives on LinkedIn? Acquiring an understanding of your existing customer base and their objectives empowers you to precisely focus on the appropriate platforms within the scope of ecommerce internet marketing.
Comrade Digital Marketing Agency can help you with this if you're unsure how to go about it. Schedule a free consultation.
The Best Ecommerce Marketing Strategies Have Clear Goals
Every ecommerce business wants to see an uptick in sales, but this objective shouldn't be your sole focus. Consider a new online store as an example; it necessitates a comprehensive approach that accounts for factors such as brand awareness instead of singularly concentrating on sales.
The guidance of an experienced ecommerce content marketing agency can be invaluable in shaping your ecommerce strategic plan to encompass the broader facets of ecommerce internet marketing and ecommerce inbound marketing, prioritizing brand visibility and holistic growth over immediate transactions.
New brands first have to penetrate the market and gain consumer trust before aggressively selling, whereas industry leaders who already have a robust reputation can target sales more heavily.
Our team's primary objectives encompass growing online sales, adding value, saving costs, and expanding brand reach within the framework of ecommerce inbound marketing. Depending on your business's evolution and stage of digital transformation, you may opt to tackle one or several of these aims, optimizing the success of your eCommerce venture with the expertise of an ecommerce digital agency like Comrade.
Outsource Marketing to Experts
Unless you possess substantial e-commerce digital marketing expertise or have an in-house marketing team well-versed in digital marketing for ecommerce business, managing a complex local marketing strategy can be a huge challenge.
In this scenario, we highly recommend seeking the expertise of professionals, such as an ecommerce inbound marketing agency like Comrade Digital Marketing, who bring valuable flexibility and novel perspectives to the table.
They can identify and resolve weak points in your ecommerce digital strategy to expedite progress toward your objectives, sparing you the trial-and-error process and propelling your business growth using proven online marketing strategies for ecommerce websites.
The Two Most Important Ecommerce Marketing Strategies
Both SEO and PPC are fundamental ecommerce marketing basics. Despite being frequently juxtaposed unfairly, these two approaches can both be harnessed to foster growth in the ecommerce realm. Recognizing their importance in digital marketing in ecommerce, it's crucial to acknowledge the nuances that differentiate these strategies.
SEO for Ecommerce
Search engine optimization (SEO) is one of the most vital marketing tools in the digital landscape. Enhancing your business's visibility on search engines involves crafting a robust ecommerce digital strategy, aligning with the broader goal of boosting both the quantity and quality of organic traffic. A well-executed digital marketing strategy for ecommerce serves as a cornerstone in securing a coveted spot atop search engine results pages (SERPs), ensuring that your website becomes a prime destination for visitors seeking your offerings.
What SEO Includes
When our clients contemplate digital marketing, keywords often spring to mind. Keywords, integral to online marketing strategies for ecommerce websites, involve strategically embedding search terms throughout your eCommerce platform. While these are a proven technique to enhance website rankings, they form just one facet of an all-encompassing ecommerce marketing guide that effectively propels your online presence.
When referring to SEO, we mean:
On-page SEO: Alongside producing high-quality, relevant content, effective ecommerce digital marketing includes optimizing headlines, HTML tags, web copy, and images. These efforts serve to attract searchers and enhance your positioning on search engines.
Off-page SEO: A robust backlink profile becomes essential in establishing your online store's credibility. The strength of these links is a factor in determining a page's relevance. While Google assesses your website's performance, it also gauges external sources to ascertain your page's ranking. This collaborative approach aligns with online marketing strategies for ecommerce websites, securing a solid digital presence.
Technical SEO: Enforcing a well-structured website URL framework is crucial for facilitating seamless crawling and indexing by search engine spiders, which is key for effective ecommerce search marketing. This encompasses user experience (UX), including swift loading times, readability, and the development of an appealing site design that collectively contributes to the quest to improve online sales.
Local SEO: Optimizing your online store for local searches extends to managing reputation and reviews, and disseminating regionally relevant content across social media platforms, forming a comprehensive approach for your ecommerce strategy plan.
Content marketing and SEO, both crucial in ecommerce digital marketing, synergize to amplify your marketing endeavors. Content marketing delivers value to your audience, bringing website traffic, while SEO gauges the significance of this value, accentuating the interplay of online marketing strategies for your ecommerce website.
The integrated components of SEO, guided by a well-rounded ecommerce digital agency, work together to fulfill a unified objective: securing enhanced visibility across search engines.
PPC for Ecommerce
PPC or pay-per-click stands as a pivotal digital marketing strategy for ecommerce websites, propelling targeted traffic to your online store. The beauty of pay-per-click advertising lies in its precise cost-effectiveness—expenditure is confined to instances where interested audiences click on your advertisements. In this landscape of ecommerce sales and marketing, the budgets are under your control, allowing for strategic allocation that resonates with your unique ecommerce marketing strategy and digital goals.
Types of PPC for Ecommerce
Within PPC campaigns, there are various types of adverts you can create to draw people to your website.
Search ads—propel your eCommerce site to the top of search results, above organic listings. They're identifiable by the abbreviation "AD" text to signal they're paid for.
Display ads—images, videos, or GIFs shown to users on websites or apps.
Social ads—a great choice for younger target audiences, social media ads appear with social feeds for quick viewing while scrolling.
Remarketing ads -used to re-target customers who have already shown interest or visited your site, nudging them to purchase your product or service.
Employing digital marketing for ecommerce sites, especially through the avenue of pay-per-click, has the potential to yield valuable leads by ensuring a coherent and user-friendly customer journey.
Ecommerce Digital Marketing Advice: Mix PPC and SEO
In the realm of digital eCommerce marketing, the integral role of SEO cannot be overlooked. Search engine optimization not only enhances your online store's appeal to both website visitors and search engines but also ensures the application of proper code, integration of meta-tags and site maps containing business-relevant keywords and phrases, and the cultivation of authoritative inbound links. These elements collectively contribute to improving online sales and fortifying your digital marketing strategy.
If you're aiming to excel in digital ecommerce marketing and maximize sales through digital marketing strategies, the first step is to prioritize technical SEO. Initiating a digital marketing strategy for ecommerce sites without ensuring your website operates at its optimal capacity would be a misallocation of resources and potential revenue.
Ultimately, SEO and PPC strategies work wonderfully in tandem offering the following benefits:
Visibility: When combined, you increase exposure in search engines.
Keywords: Why keep keyword research data separate? You can use it to boost both SEO and PPC. In fact, because PPC is short-lived, it's a great testing ground for SEO keywords.
Online presence: From Facebook to Twitter and Instagram, social media is an effective way to use targeted ads. Insightful data gathered also does a lot to boost other SEO strategies.
Looking to scale or increase your revenue? Digital marketing is proven to grow your business
The Most Important Ecommerce Marketing Tactics – Part 2
Content marketing and social media marketing are crucial digital marketing tactics within the realm of ecommerce marketing. These strategies play a critical role in increasing sales, effectively improving online sales and contributing to sustained healthy sales growth.
Social Media for Ecommerce
Social media plays a pivotal role in digital ecommerce marketing, working to enhance your online sales and cultivate a devoted community of loyal customers. Diverging from traditional marketing's one-way communication, where brands conduct persuasive "monologues," social media fosters dynamic dialogue, providing customers with distinctive opportunities to actively engage.
Its unparalleled capacity for connection, interaction, and access to customer data enables businesses to create messaging that resonates with customers. As social media usage and social commerce continue to grow, so does your ability to drive sales with just a few clicks.
Although social commerce has been present since 2005, its substantial growth owes much to the pandemic's impact and the surge in online shopping. This phenomenon prompted social media platforms to integrate ecommerce marketing strategies and offer digital marketing for ecommerce businesses. For instance, Instagram introduced Instagram Shop in 2020, enabling businesses to establish digital storefronts on their profiles, thereby enhancing ecommerce sales and marketing capabilities.
Currently, 70% of consumers search for products on Instagram and Facebook—and we can only speculate this will grow. Facebook, TikTok, Pinterest, and Spotify have similar capabilities, allowing customers to purchase in-app. The average person spends 2 hours and 30 mins on social media per day, giving you all the more reason to invest in social commerce.
Content Marketing for Ecommerce
Content marketing encompasses an array of digital marketing for ecommerce businesses, spanning articles, videos, infographics, podcasts, email content, images, and more. It stands as the cornerstone of present and future ecommerce website marketing strategies, fundamentally propelling business achievements. Comparable to an engine for a business, SEO forms the foundation, while digital marketing for ecommerce business functions as the propellant, sustaining growth and performance.
Businesses that consistently post new content, aligned with effective ecommerce website marketing strategies, experience a remarkable 434% increase in the number of pages indexed by Google compared to those that don't engage in content publication. The optimization of content on both your website and social media platforms is a cornerstone of digital marketing for ecommerce website, facilitating increased indexing by search engines and enhancing visibility on search engine results pages.
Marketing software company HubSpot has this to say about the importance of content:
"Content marketing is important because it answers your audience's questions and helps you build trust, develop relationships, improve conversions and generate leads. In today's age, customers expect high-quality, consistent content from their favorite brands."
Ecommerce Marketing Tips: Be Creative
It's crucial to address the challenge posed by the staggering number of digital ads—estimated to be between 4,000 and 10,000—that consumers encounter daily. They're just seeing too many ads. The task at hand involves mastering digital marketing characteristics to establish a distinctive presence in this crowded landscape, while tackling the phenomenon of banner blindness that often plagues such environments.
Elevating your online sales demands added effort and ingenuity. Channel your focus into crafting captivating, valuable, and pertinent content that resonates with your audience's preferences, establishing your authority as the go-to resource within your industry. The multinational energy drink company, Red Bull, serves as a prime illustration of how exceptional content can shape a versatile, global brand through digitally influenced sales.
Notice how "TV" (content) is the first thing you see on its menu, and products are last!
So, where do you start with digital marketing for eCommerce website? As always, it boils down to your business goals and target audience within the realm of digital marketing in ecommerce. But beyond that, embracing diversification emerges as an excellent initial step. While a classic blog post holds value (that's what you're currently reading!), remember that other formats can be just as, if not more, effective for enhancing your ecommerce advertising methods and ecommerce social media marketing strategy.
These include:
Email content (be sure to have a great subject line!)
User-generated content
Magazine-style content
Product guides
Influencer content
To establish a robust online presence, integrate enriching multimedia into your strategy. In the realm of digital marketing for ecommerce, it's imperative to research your competitors and gain insights into their tactics. This approach ensures the creation of valuable marketing assets that distinguish your brand from others.
Other Powerful Ecommerce Marketing Strategies to Boost Sales – Part 3
Employing a multifaceted approach, including email marketing, affiliate marketing, influencers, and user-generated content (USG), allows you to diversify your strategy effectively, catering to distinct audience segments within the realm of ecommerce search marketing. These tactics have become standard practices for leading brands, demonstrating the significant impact of professional e-commerce digital strategies.
Email Marketing for Ecommerce
As we delve deeper into the digital age, the significance of digital marketing strategy for eCommerce businesses intensifies. Much like personalized mail delivered to customers' postboxes in the past, email serves as its contemporary counterpart, offering a potent means to foster relationships with leads, existing patrons, and past customers.
Whether you're sending emails about a new product, disseminating exclusive offers, offering tailored recommendations based on past purchases, or issuing reminders to complete a purchase, this digital marketing strategy for ecommerce business consistently yields exceptional ROI. In fact, this approach has been shown to generate an astonishing $36 for every $1 invested, highlighting its profound effectiveness in the realm of e-commerce digital strategies.
Most Important Emails for Ecommerce
All eCommerce marketing emails are important because they're specifically designed to meet customers where they are in the sales funnel. Done correctly, they lead to successful conversions. What is especially useful, though, is follow-up messages and abandoned shopping cart reminders.
Post-purchase Follow-up
Follow-up emails play a pivotal role in expressing gratitude to customers for their purchases and extending continual support and services within the realm of senior ecommerce marketing and SEO. These emails can encompass helpful tips related to the acquired product, as well as information regarding complementary items or services, effectively nurturing digitally influenced sales and enhancing your internet marketing strategies for ecommerce.
Hence, email is an excellent tool for cross-selling and up-selling. It's crucial for inbound, content, and account-based marketing because it provides customers with personalized messages that connect them with your brand.
Abandoned Shopping Cart
Almost 70% of online shopping carts are abandoned. When customers aren't ready to pull the trigger and hit "buy item," you can send a friendly email with an extra offer or discounted shipping, or any other persuasive factor to encourage them to complete their purchase.
A study found the average conversion rate from cart abandonment emails is 18%, with some achieving as much as 40%. A well-written abandoned cart email helps you build relationships with your customers and improves their online shopping experience with targeted discounts.
Launch an Affiliate Program
Not to be confused with dubious multi-level marketing schemes, affiliate marketing programs get other merchants or influencers to refer or sell your products in exchange for a commission. Affiliate marketing is a cost-effective way to market your products at a well-contained risk level while guaranteeing a high ROI and business growth.
For online stores, affiliates usually use a unique link created to track traffic directed to the site. They receive a certain percentage of sales made through those links. Affiliate marketing can boost traffic to your website or specific product pages. Plus, affiliates who share personal reviews reassure customers, which is another great perk!
Ecommerce Marketing Tips: Turn Your Customers Into Promoters
84% of millennials don't like traditional marketing, and won't engage or follow your brand if you consistently put out blatant advertising. Sometimes, customers need reassurance from a trusted or experienced voice, which is where influencer marketing and user-generated content shine.
What Is Influencer Marketing?
Influencer marketing is a type of marketing involving endorsements and product placements from influencers, people, and organizations who have purported expert knowledge and social influence in their field.
It works similarly to celebrity endorsements, yet it gives power to smaller voices on the internet with a personalized following. Social media garners immense power, and with each influencer offering a unique, loyal following, they can serve as a truly trusted voice to back up your product or service.
Influencers can create content around your products or services and share reviews. This type of collaboration generates more brand awareness and drives sales within your ideal target audience. However, success relies heavily on the influencers you choose, so it's important you collaborate with ones that align with your brand.
What Is User-Generated Content?
As the name suggests, user-generated content (UGC) is created by your customers and can include everything from reviews to images, videos, posts, and how-tos. The most powerful benefit of USG is it serves as excellent social proof and builds trust.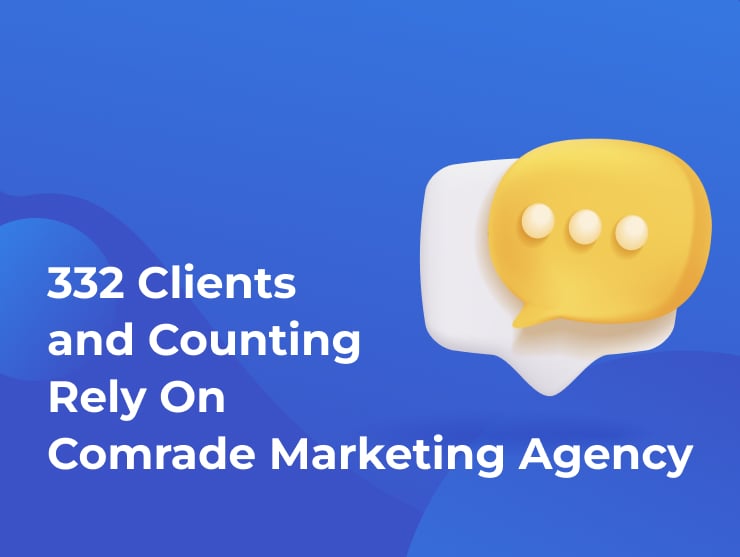 Consumers find it easy to relate to others similar to them. If you're a shoe brand, for example, you'll find customers are much more likely to resonate with other customer reviews over an aspirational celebrity endorsement.
Thus, USG is effective at providing more insight into your business for potential customers and shares authentic recommendations that solidify to customers they're making a good purchase.
Types of UGC That Transform Customers Into Brand Promoters
If we had to choose a few of the most effective forms of UGC to secure new customers, we recommend:
Written product reviews—provide a great deal more information beyond generic product descriptions and reassure shoppers previous customers loved your products or services.
Video reviews—these attract customers who like seeing products in action.
Testimonials—a lot of reassurance comes from testimonials. With so many other brands on the market, testimonials help highlight why your product is better.
Website and social media comments—Interaction is key! As consumers scroll through social media, a comment can be the last nudge they need to make a purchase.
USG saves marketing time, money, and effort because you're crowdsourcing your social media content. When users create content for you, you're not only getting honest feedback and press, but social proof of your value, too.
How to Prepare Your Ecommerce Website for Marketing Success
With online advertising driving traffic to your product pages, keywords sending your online store to the top of search engines and influencers nudging further customers to your store, it is essential your website is built to meet eCommerce standards.
Beyond a beautiful, well-curated online store, you need to consider user experience and technical SEO to provide an outstanding user experience.
Incorporate Live Chat
Live chat is a low-barrier option, and often a customer's preferred support channel. Much like customers approach an in-store sales assistant, live chat support aids site navigation, dealing with customer service queries, and answering FAQs.
Whether you're a clothes retailer helping customers deal with returns queries, or a software provider dealing with real-time customer installation issues, live chat support is a great way to guarantee you are delivering excellent customer service.
Be Fast and Mobile-Friendly
It's harsh, but no one is waiting around for your site to load. Typically, shoppers have a three-second threshold before they lose interest. For this reason, your website must load fast and efficiently to maintain your customers' attention.
Additionally, because everyone relies on smartphones, creating a mobile-friendly online store is essential to keep up to speed with customer demands. Just think—when's the last time you Googled something on your laptop versus your smartphone?
Generally, a mobile-friendly website with a responsive design is created to offer the same great user experience across devices, regardless of screen size.
Create a Simple Shopping Cart
All eCommerce businesses aim to create frictionless online checkout experiences. From your return policy to payment methods and shipping times, you want to make sure this information is easily accessible. A customer shouldn't have to click through countless pages to find important information.
Make sure the below information is clear on your checkout page:
Prices
Delivery (costs and time)
Payment methods
Return policy
Contact data
Furthermore, your contact page should be reachable and visible as a tab on your navigation line, while payment, shipping options, T&Cs, and return policies should appear together.
Ensure VAT, delivery, and packing prices are clearly displayed on your product and not your checkout pages. It's also a good idea to have a live chat option on your checkout page should customers have any last-minute questions.
Get ahead of the game. Optimize your digital marketing strategy for maximum revenue growth
Why Digital Marketing Is Key for a Successful Ecommerce Business
Whether your business is completely online or also has a brick-and-mortar store, a digital marketing strategy that promotes it is paramount. Having a good website and an active social media profile can significantly help customers discover and learn about your business.
Our digitally integrated lives mean customers primarily look to Google to shop online and reaffirm their purchase decisions. The way they will find you is through digital marketing—whether it's via an influencer, paid ad, or general search.
As you can tell, there's a lot that goes into creating a digital marketing campaign, because it starts the moment you begin developing your eCommerce website, way before you publish your first social media marketing post.
Thankfully, you're not in it alone. As a full-service web design and marketing company, Comrade knows the ins and outs of what makes a successful digital marketing strategy. Our expert team will partner with you to develop a custom eCommerce strategy that meets your unique business objectives.
We guarantee results while taking the stress out of eCommerce marketing. Ready to boost your digital presence and iron out your digital marketing goals for your eCommerce store? Contact us at 312-625-0447 for a free audit to kick-start your online business success.